Welcome to Cutefetti.com!
I am so glad you stopped by. Do you have a very large cup of coffee in hand? Perfect!
My name is Dawn Lopez and I am a proud wife, mom and kitty lover currently living in Florida. After years of slaving away at office work, I suddenly found myself at home chasing my own dreams for once. Amazing, right?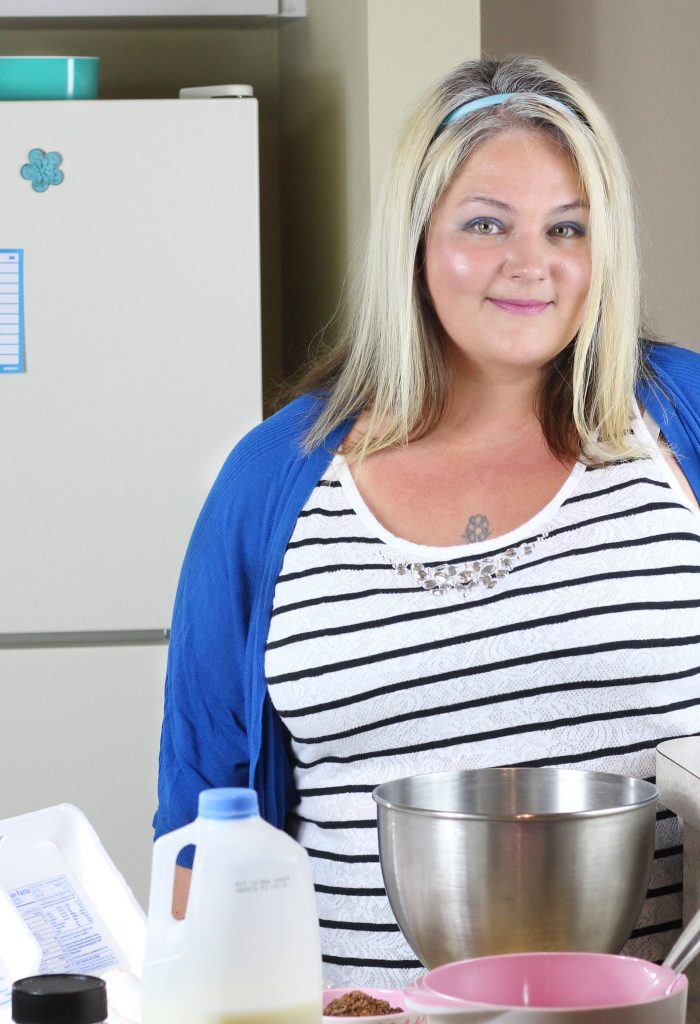 But, the grass isn't always greener because now I seem to have a lot more to do around the house. More laundry, dishes, cooking… those things that they often call HOMEMAKING! Ah! A word I knew little to nothing about. If you often find that you're overwhelmed on the home front too, then you've come to the right place. This is my personal quest to find awesome shortcuts and solutions for my own family.
Cutefetti has been my way to figure it all out. Sometimes we'll just throw in the towel and vent together & other days I seek out and share the next best thing. This blog has become like a second "home" to me and over the last 5 years, I've also become quite the social media influencer (you should see me tweet and Instagram like I'm famous) and a Twitter Party host junkie. In 2016, I'll be hard at work with my awesome husband bringing my ideas to life with cool videos that I hope you'll love.
Join me on this journey to tackle it all like a rock star while I (make silly jokes), experiment in the kitchen, figure out tricks of the trade and snap photos of my everyday adventures! If that's not compelling enough (insert giggle here) check out my latest work over on Parade Community Table and the Family Dollar Blog.
I won't lie to you, I'll be super hurt if you don't subscribe to get daily updates right this very instant. As a BIG welcome, I'll share some of my favorite slow cooker hacks with you. After all, this isn't all about me.
My blog has also been featured on these sites:
Great Ideas at People.com
Bon Appetit Magazine Online
HUFFPOST Taste Online
Parents.com Magazine Online
Examiner.com Arts & Entertainment
Babble.com Food
Cosmopolitan.com Food
Blog Stats (1/1/16)
Monthly Unique Visitors:

133

,803

Pinterest Followers:

54

,700

Google + Circles:

6185

Twitter Followers:

81

,300

Facebook Fans

47,989

Instagram Followers: 

15,000
Contact me at dawnchats at gmail.com to request my full media kit.