Did you know that last year women sent over 5 million negative tweets about beauty and body image. Ouch. The beautiful thing is that we can rally together and change the way we talk about confidence by spreading positive messages. I thought it would be a great start to put together some simple ideas to share to inspire others.  When we speak beautifully to ourselves, we gain more confidence. It's simply contagious! This is a sponsored post by Lunchbox about Dove's Speak Beautiful Campaign at Rite Aid, all opinions are my own.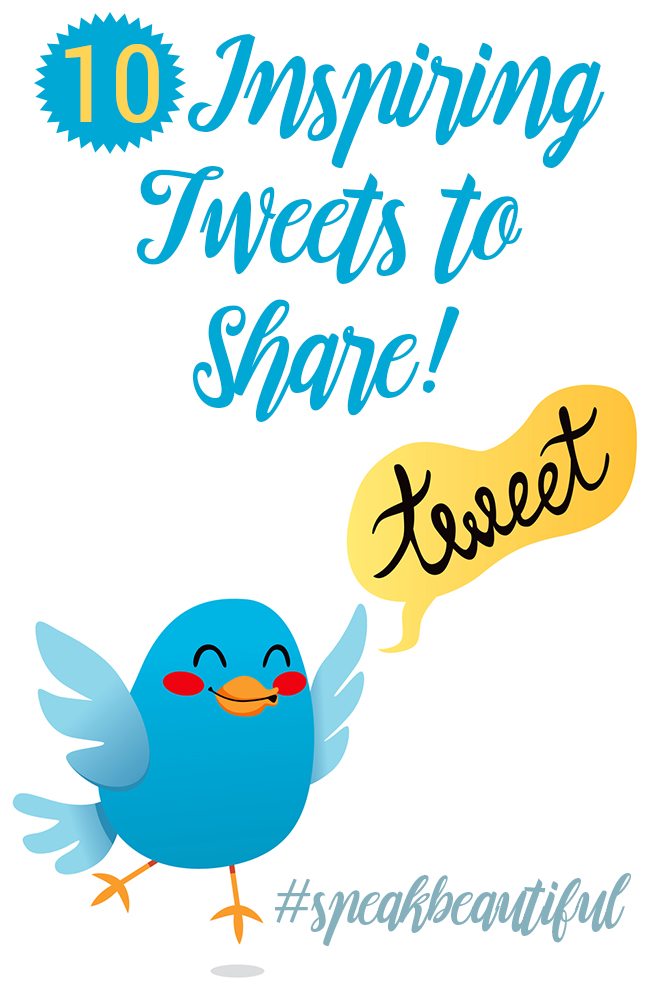 Inspire Someone with 140 Characters or Less
Will you change the dynamics with me? We can do this, one tweet at a time!  Here are 10 tweets that I put together to inspire people in your life to #speakbeautiful and boost confidence.
1. Being kind is free, let's do more of that! #speakbeautiful
2. It's not just the destination, enjoy the journey to the fullest! #speakbeautiful
3. Every person is special & unique. Invest time in getting to know someone new. #speakbeautiful
4. Whoever is happy will make others happy too.  ~Anne Frank #speakbeautiful
5. Give out 3 compliments a day! You'll make a difference in someone's life!! #speakbeautiful
Give out 3 compliments a day! You'll make a difference in someone's life! #SpeakBeautiful #RiteAid #ad pic.twitter.com/kMsuqOCNUr

— Dawn Lopez (@dawnchats) September 18, 2015
6. Try to be a rainbow in someone's cloud. ~Maya Angelou #speakbeautiful
7. Pay it forward today, you'll be surprised at how many people you'll touch #speakbeautiful
8. Nothing is impossible, the word itself says 'I'm possible'! ~Audrey Hepburn #speakbeautiful
9. Smile at a stranger today, you might make their day! #speakbeautiful
10. Treat people the way you would want to be treated, it will make a world of difference. #speakbeautiful
See how easy it is to get positive messages trending instead of negative ones? We're all valuable, every single one of us. Let's love more and hate less. It starts with us!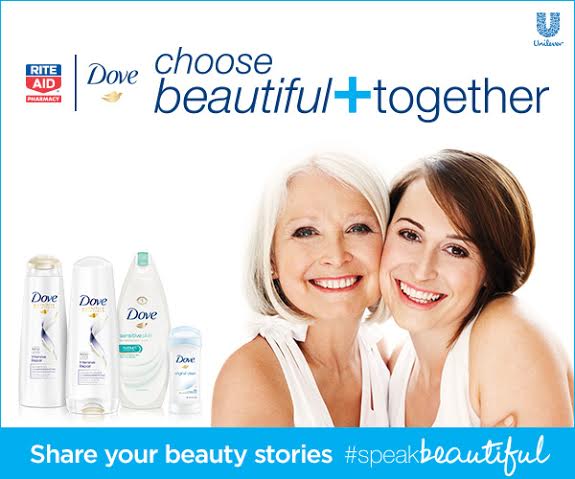 Rite Aid and Dove are coming together to show just how amazing things can be when you Choose Beautiful + Together. Check out this Speak Beautiful video. =>
Savings Alert:  Buy $12 in Dove Products at Rite Aid and earn 300 Plenti Points* (limit 1). Plenti Point offer good from 9/18/15 through 9/26/15!
Choose from these Dove products, try something new!
Dove Sensitive Skin Personal Wash – Provides softer, smoother skin after one shower
Dove Intensive Care Shampoo – with Keratin Repair Actives immediately repairs the hair surface, while progressively nourishing the core of each strand.
Dove Intensive Care Shampoo and Conditioner – From the first wash, hair feels smooth and looks less damaged.  
Dove Invisible Solid Original Clean – glides on clear to provide 24-hour odor and wetness protection.
WIN IT!
Now, it's your turn!  One tweeter will win a $50 Rite Aid Gift Card! CLOSED. Winner is: @Snickerdoo2
Tweet a positive message to start a trend, using #speakbeautiful #riteaid & tagging me (@DawnChats) and you could win a $50 Rite Aid gift card 
$50 GC Giveaway –> Tweet a positive message to start a trend, using #SpeakBeautiful, #RiteAid & tag @DawnChats #ad http://t.co/YdAvfH537d — Dawn Lopez (@dawnchats) September 18, 2015
Read the official rules.
How will you speak beautiful online? What is your favorite inspiring tweet?