This post is a Fashionista Events opportunity. Imagine if your dog could talk!? What do you think it would say?
I think if our dogs could have talked during this photo session, they wouldn't have anything merry to say.  It might sound something like this:
"Just wait until later lady" or
"We're going to leave you a special treat under the Christmas Tree for this!" or
"I've been eyeing your new slippers, they look pretty tasty".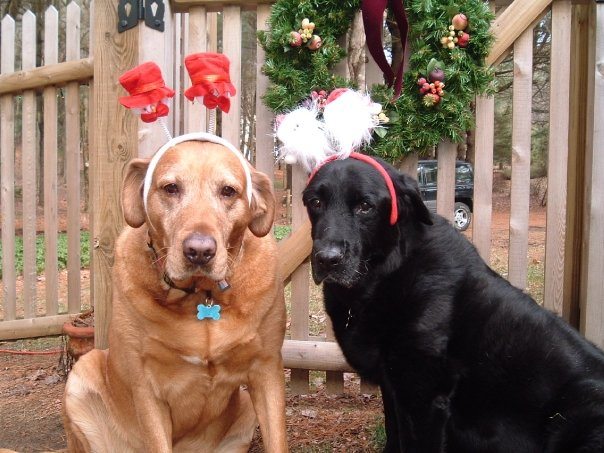 You just have to check out this hilarious new ad for Dogswell Jerky Bars, see what's really on Fido's mind.
"Dogswell, a super premium brand of pet food and treats is launching improved recipes and fresh, vibrant packaging for their complete line of Jerky Bars. The new product contains more protein than before and features real food ingredients that pet parents can see.  The breakdown is simple: 85% protein, 15% fruits & veggies and 0% bad stuff."
Special Savings Alert
Dogswell is even providing a special $1 off coupon so your pooch can sample these yummy treats. Just Like them on Facebook to receive this offer: $1 off Jerky Bars
Find a Store
Jerky Bars fresh flavors include: Chicken & Veggies, Lamb & Veggies, Salmon & Veggies and Turkey & Veggies. Jerky Bars are available for purchase online and in select retailers throughout the United States. For more information or to find a store that carries Dogswell near you, visit www.dogswell.com.
If your dog could talk, what do you think it would say to you?