You already know that Halloween is one of my favorite holidays, I love being able to get festive during the month of October.  Finding fun but simple ways to celebrate Halloween is always something I am on the quest for.  I don't think it takes much to create a wonderful memory or a special family moment, especially surrounding the dinner table.  I'm excited to share the simple Halloween ideas that I came up with. We upped our celebratory game this weekend with special packaged "Scary Monsters" Tombstone Pizza followed with easy to make Fun Size Nestle Crunch, Butterfinger and Spooky Nerds treats.
While shopping at Walmart I picked up some of the special Halloween Tombstone Pizza, there are different packages/flavors to choose from. We went with Pepperoni which has a vampire on it and cheese which has a scary pumpkin on it.  I also found a special coupon on the pizza to save on the additional purchase of select Nestle Candy. Sounded like the perfect combination, game on!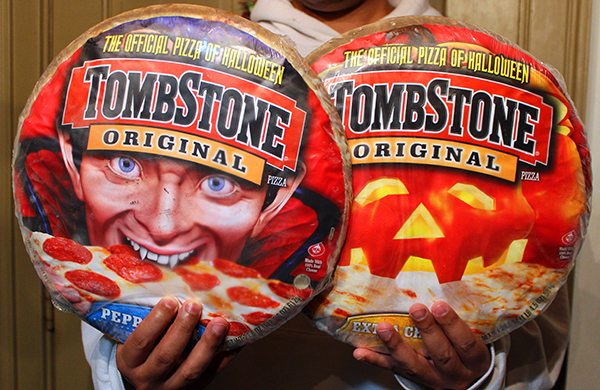 Pizza is definitely a big hit around my house, but I wanted to make it more fun and spooky for Halloween. I came up with the idea of making DIY Bat Pizza Plates simply using black disposable plates and bat wings that I simply printed, cut out and taped onto the trimmed plate.  I thought they came out super cute! Here is how you can make them too!
DIY Bat Pizza Plates
Here is what you'll need:
-Black Disposable Plates
–Pizza Slice Template – 1 Per Page
–Bat Wings Printable – 3 Sets Per Page
-Scissors & Tape
Use Pizza Slice Template to trim your black disposable plate into a pizza shape. Trim bat wings, tape onto the outer corners of the trimmed plate.  Voila! Make as many as desired.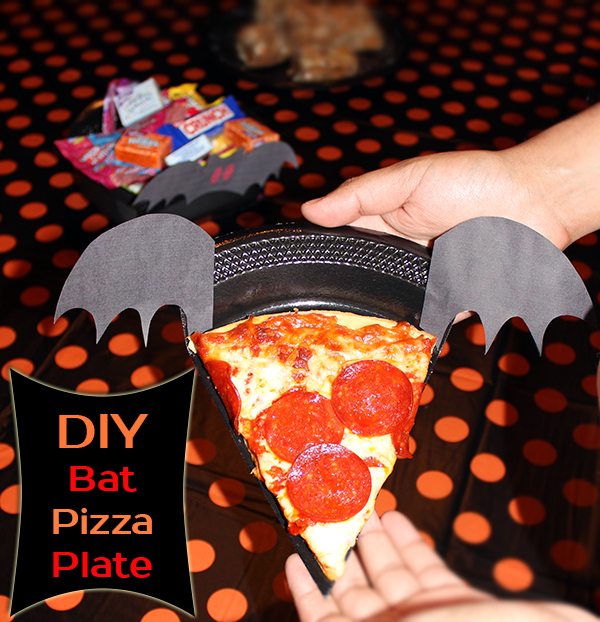 There were SO many varieties of candy to choose from, I really liked this value bag that had 4 individual Fun Sized bags inside. I had a special idea to make no bake bars with Nestle Crunch and one with Butterfingers, so this particular bag was perfect.  I also wanted to include some Spooky Nerds into my recipe, so I picked up a multi-bag that included them. The options will blow your mind, I spend t at least a half an hour deciding which candy to pick. It worked perfectly because now we have plenty of extra candy to put aside for handing out on Halloween.  You can also find the single Fun Sized packs at Walmart too.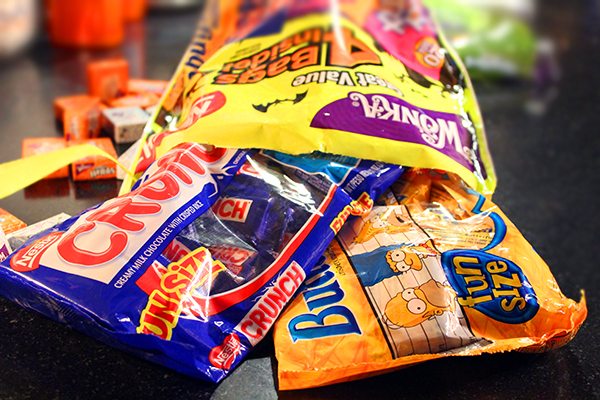 Since I already had an idea using black disposable plates, I came up with another easy serving idea using them. Enter this simple DIY Paper Plate Candy Dish.  All you need to do is trim four corners, fold up and tape.  Then, I added a cut out of a spooky bat to make it festive.  This would be fun for kids to make on their own too.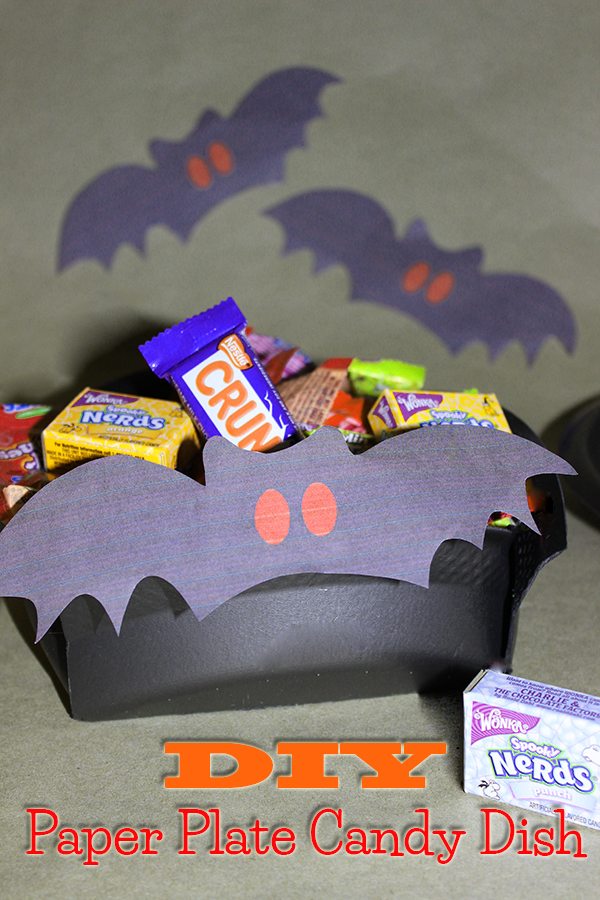 DIY Paper Plate Candy Dish
Here is what you'll need:
-Black Disposable Plates
–Plate Shaper Printable Template – 1 Per Page
–Spooky Bat Printable – 3 Per Page
-Scissors & Tape
The last thing I wanted to do was create simple no bake Halloween inspired treats. I made two seperate types of bars. The first were No Bake Nestle Crunch and Pretzel Bars topped with Spooky Nerds.  Then I also made No Bake Butterfinger Bars with vanilla wafers and also topped with Spooky Nerds. The festive nerds are white which is Punch flavored and orange which is Orange flavored and they are the perfect way to top your Halloween dessert recipes with because of the colors. My husband and I were both Nerds lovers growing up, so this was nostalgic for us.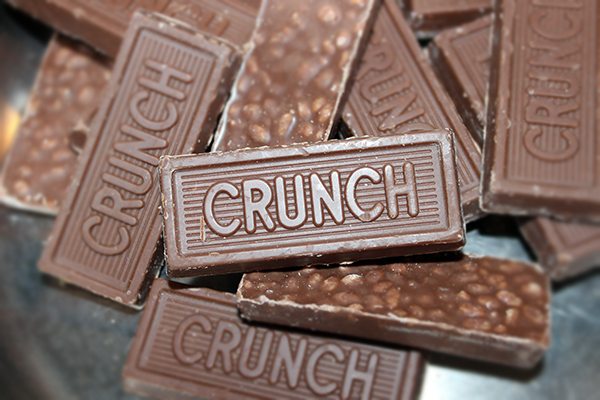 To make the no bake bars, it starts with melting down the candy with sweetened condensed milk, then adding the additional snacks or cookies. Then, I press the mixture firmly into a foiled and non-stick sprayed pan. Lastly, I top with remaining crushed ingredients and of course colorful Spooky Nerds to that extra fun look and flavor. Once they are cool, you can serve. So yummy and sweet!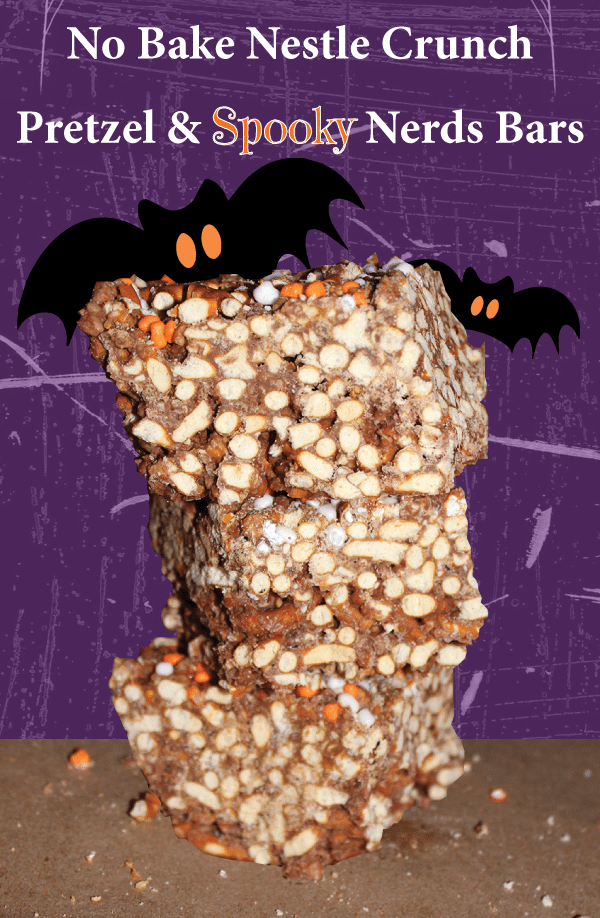 [amd-zlrecipe-recipe:53]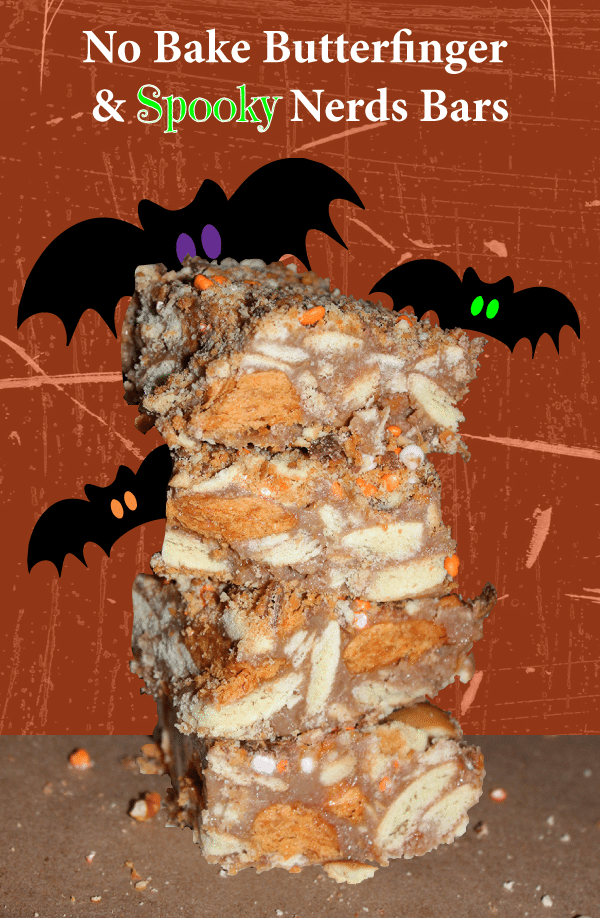 No Bake Butterfinger Bars
Ingredients
Butterfinger Fun Sized bars (12 oz)
Sweetened Condensed Milk (14 oz)
Vanillla Wafer Cookies (11 oz)
Spooky Nerds (2 Fun Sized Orange and 1 Punch)
Instructions
Line an 8 x 8 pan in foil. Spray with non-stick spray. Set aside 5 Butterfinger Bars, 10 Wafers and Nerds. Melt the remaining Butterfingers on stove top or in microwave until the chocolate is softened. Break down the bars into smaller bite sized pieces. Remove from heat and mix in sweetened condensed milk until fully combined. Add crushed Vanilla Wafer Cookies and make sure they are fully covered in chocolate mixture. Spoon mixture into lined pan. Press the "batter" down evenly with a spoon or spatula. Let cool for a few minutes, then add remaining crushed ingredients and Nerds evenly onto the top of the batter. Press into the top very firmly and then flatten the bars again if needed. Let cool for approximately an hour. Faster if refrigerated. Enjoy!
https://cutefetti.com/2013/10/easy-halloween-recipes-and-printables.html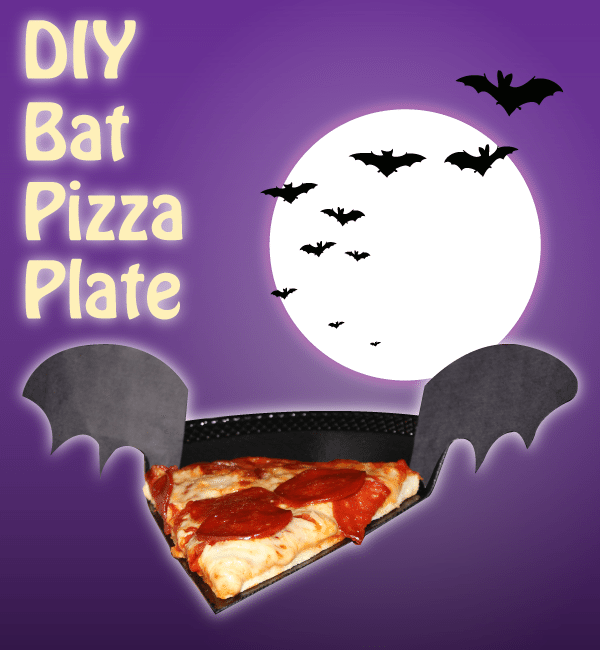 I hope that you enjoyed these Halloween ideas for your parties and special family time. Visit the Walmart website for more information.
How do you celebrate Halloween? 
Do you like making special treats using your favorite Halloween candy?