This is a sponsored post brought to you by JayBird, all opinions are my own. Let's face it, after the holidays are over and the new year sets in… many of us create resolutions. Often they are the same set of resolutions that we've had for the past five years, yet nothing has changed. Am I alone here? So, I was thinking, what if we got our butts in gear before Thanksgiving? I know that I always feel better when I'm active, it's like a chain reaction that also causes me to eat better overall. Then what is the problem you ask? I think it's motivation and also planning ahead which is often difficult when you have a zillion things going on at once… especially during this time of the year. So, what would it take to try and commit now instead of repeating history over and over again? Let's throw some ideas out there and see where that lands us. Sound good?
Goodness knows that I can use all the motivation I can muster, so I am writing an open list of motivating ideas to you, but know that they are really for me too! I could use a swift kick in the derriere to get me rolling!
Motivating Ideas to Help You Get In Shape for the Holidays
✔ Find a workout buddy asap! It will be easier to hold each other accountable to get err done if there are more than one of you.  Make sure to choose wisely my friend. Make sure the have the same goal in mind otherwise this one could royally backfire.  (Girl, you know who you are, lol). Find the perfect partner and challenge each other. You can do this.
✔ Download an app for that.  Need a virtual shove or too? How about an app that reminds you to squeeze your workout in? I use Alarmed to remind me of things. Then there are apps that you can log your progress and even foods eaten such as My Fitness Pal, love that one! So many apps to choose from, your sure to find the ones that can be your personal butt kicker or cheer leader!
✔  Print Your Holiday Wardrobe Now.  Just yesterday I was eyeballing this amazing little black dress, but it sure does show off a bit of leg. I know I'll have to pull off a miracle if I plan on wearing something like that for Christmas. But it got me thinking… that might just be the exact thing that will motivate me to get moving so that I can actually squeeze myself into something like that!  I might not go so far as buying the outfit yet, but print it out and hang it somewhere that you can see it often.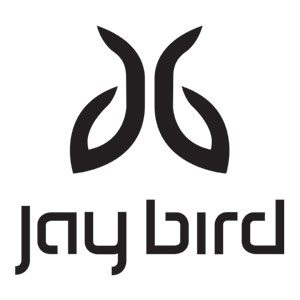 ✔ Buy Accessories that Keep You Moving. Invest in some accessories that keep you motivated.  It might be a water bottle you've been eyeing or an awesome pair of fitness headphones that keep you jamming to your favorite tunes. Use little tools like this to motivate you, it will be worth the investment!  JayBird creates state of the art headphones for active lifestyles. Check out jaybirdsport.com for details.
Every single day someone will win a pair of free headphones from this campaign. There will be a form on your post to win a free pair – you can enter everyday.
–> ENTER TO WIN JAYBIRD HEADPHONES DAILY
Can enter if you are 18+  for USA & CAN residents only. See site for full official rules.
Can't wait to see if you won a daily pair of JayBird Headphones? You can purchase yours on the JayBird website!
Are you planning on getting in shape before the holidays or are you more of an after the holidays resolution maker?