This is a compensated post with Markerly. A subscription has been provided for review purposes. Regardless all opinions are my own, I adore eMeals.
You can save 35% off of your eMeals subscription! Use code: cyber35
If you are the person in charge of meal planning and / or shopping for groceries in your home… you are definitely going to love this. What if I told you that there was a very affordable service that would not only plan your meals for you, like actually provide weekly recipes AND a shopping list that you just need to print or get on an app? Oh and did I mention that they will also share coupons for local stores too? This is the ultimate program for saving both time and money… which I know I am personally always short of.  Yeah, so… let's chat about this eMeals now!
Before I tell you all about it and how much I adore it.  Let's me ask you some basic questions.
✔ Are you always crunched for time?
✔ Do you struggle finding creative meal ideas?
✔ Are you trying to save money?
✔ Have you thrown out leftovers that you forgot about?
✔  Rotten produce sound familiar?
If the answer is yes to one or more of these, you will love eMeals as much as me.
How do you know if eMeals is right for you? What if I eat Paleo or a low fat diet? What if we have a family of only 2 or 4 or more? Don't you worry because they have thought of everything.   Here are some of the meal plans you'll be able to choose from: Clean Eating, Paleo, Low Carb, Low Fat, Portion Control, Gluten Free, Organic, Vegetarian or even Simple Gourmet. Phew, that is a lot of plans!  Plus, they understand that you might want to change your eating plan at some point, no worries because you can switch!
You can also choose a 2 or 4+ person plan, so there is no waste or over buying. Emeals can save an unbelievable amount of time and spares you from purchasing things that you won't end up using.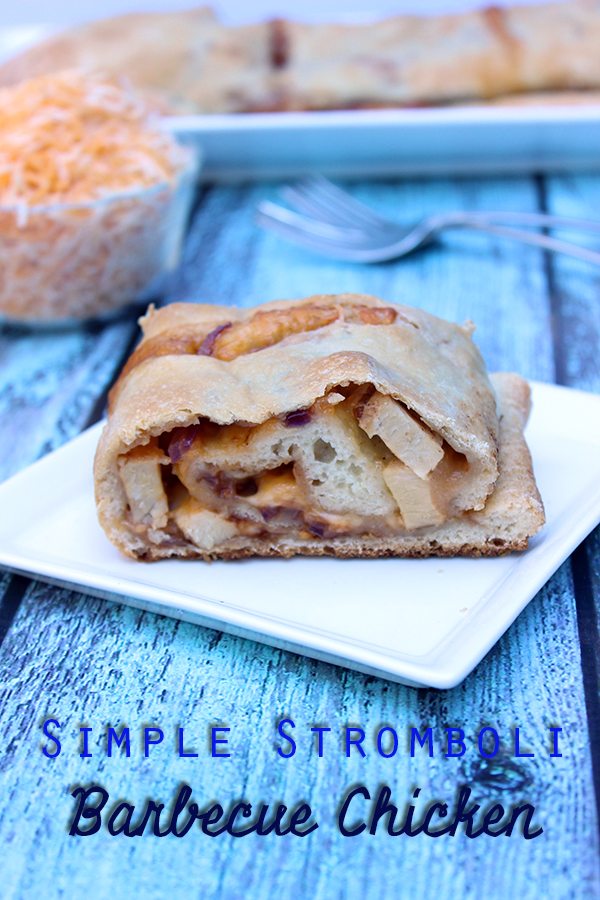 So, you probably want to know if the food is any good too! I don't blame you, that is one of the most important features needed for a successful meal plan.  I've tried quiet a few recipes from eMeals and I haven't been disappointed. I find it pretty amazing that they have so many recipes to fit each plan sent out every week. It amazes me because I can't remotely come up with that many meal ideas even if I tried.  This week, I made their Barbecue Chicken Stromboli recipe that comes from their Low Fat Family Plan. This recipe is really easy and only calls for 5 ingredients. We all loved it and personally I just can't get over how easy it is. This is definitely something I'm going to be making again and again. Especially when I'm babysitting, you can easily swap out ingredients to make it friendly for all appetites.
eMeals Low Fat Barbecue Chicken Stromboli Recipe
Ingredients
13 oz can refrigerated pizza dough
1/4 cup barbecue sauce
6 ox package of grilled chicken breast strips
1 cup shredded 2% fiesta blend cheese
1/2 cup thinly sliced red onion
Instructions
Preheat over to 350 degrees. Roll pizza crust to an 11x10-inch rectangle. Spread with barbecue sauce, and top with chicken, cheese and onion. Roll up dough, starting with long end, jellyroll style; fold ends under and pinch ends to seal. Spray top of roll with cooking spray; cut 3 (1 inch) slits in top of roll. Bake for 35-40 minutes or until golden brown.
https://cutefetti.com/2013/11/saving-time-and-money-with-emeals-barbecue-chicken-stromboli-recipe.html
You might ask, what do you do with the leftover onion or cheese? This is where eMeals can really be instrumental in saving you money and resources.  The recipes for any given week will include complimentary recipes that use the remaining ingredients! Awesome, right?
Gobble gobble! Get this Paleo Roast Turkey Recipe from eMeals now!
Want to learn more? Listen to what Dave Ramsey has to say about the program.
Buy a subscription to eMeals now and save 35% with coupon code:  cyber35
What is your biggest challenge when getting dinner on your table?