I have written this post on behalf of BlogPaws Pet Blogger Network  for StiStay. I am being compensated for helping spread the word about Royal Canin , but Homemaking Hacks only shares information we feel is relevant to our readers.
As you know, we have 3 cats that we totally adore. I have a ton of pictures of them in strange places in my collection. Cats are curious creatures and thanks to Royal Canin and their informative infographic "The Curious Lives of Cats Revealed", I've learned a few things. Sleeping takes up a huge percentage of their day, but they have other things on their furry to do lists too. They spend time marking their territory with their claws, which I did not realize. Then, one of the most interesting and makes complete sense to me is that cats spend a portion of their day hiding.
Let's see if you can locate the cat in these various hiding spots: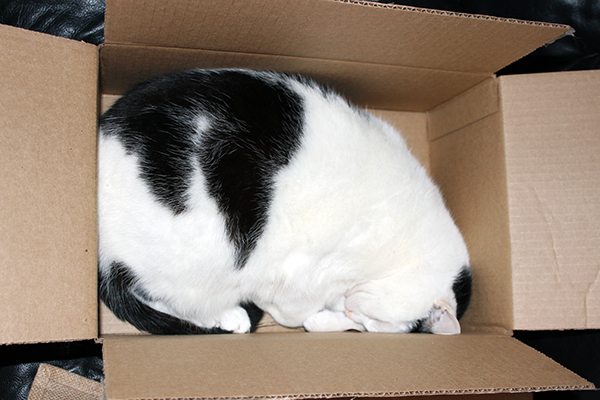 Look very closely, this one is hard.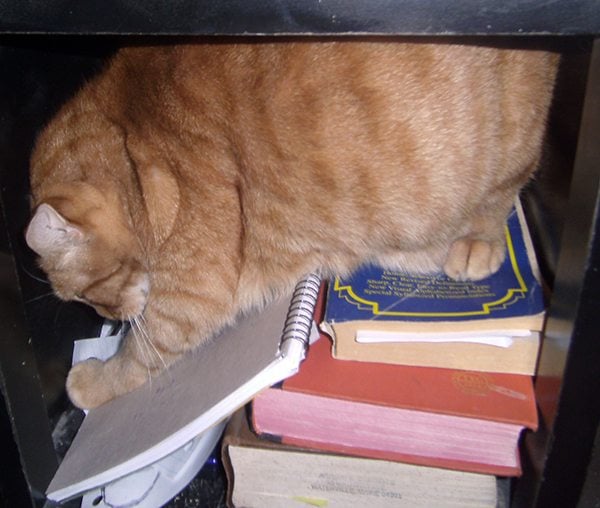 Sorry Smokie, your luxurious gray fur against the white box and packaging is not working.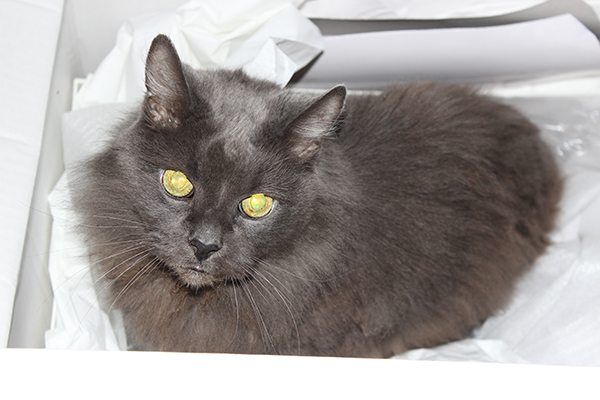 When you find a bed this warm, you won't even want to be bothered with trying to hide: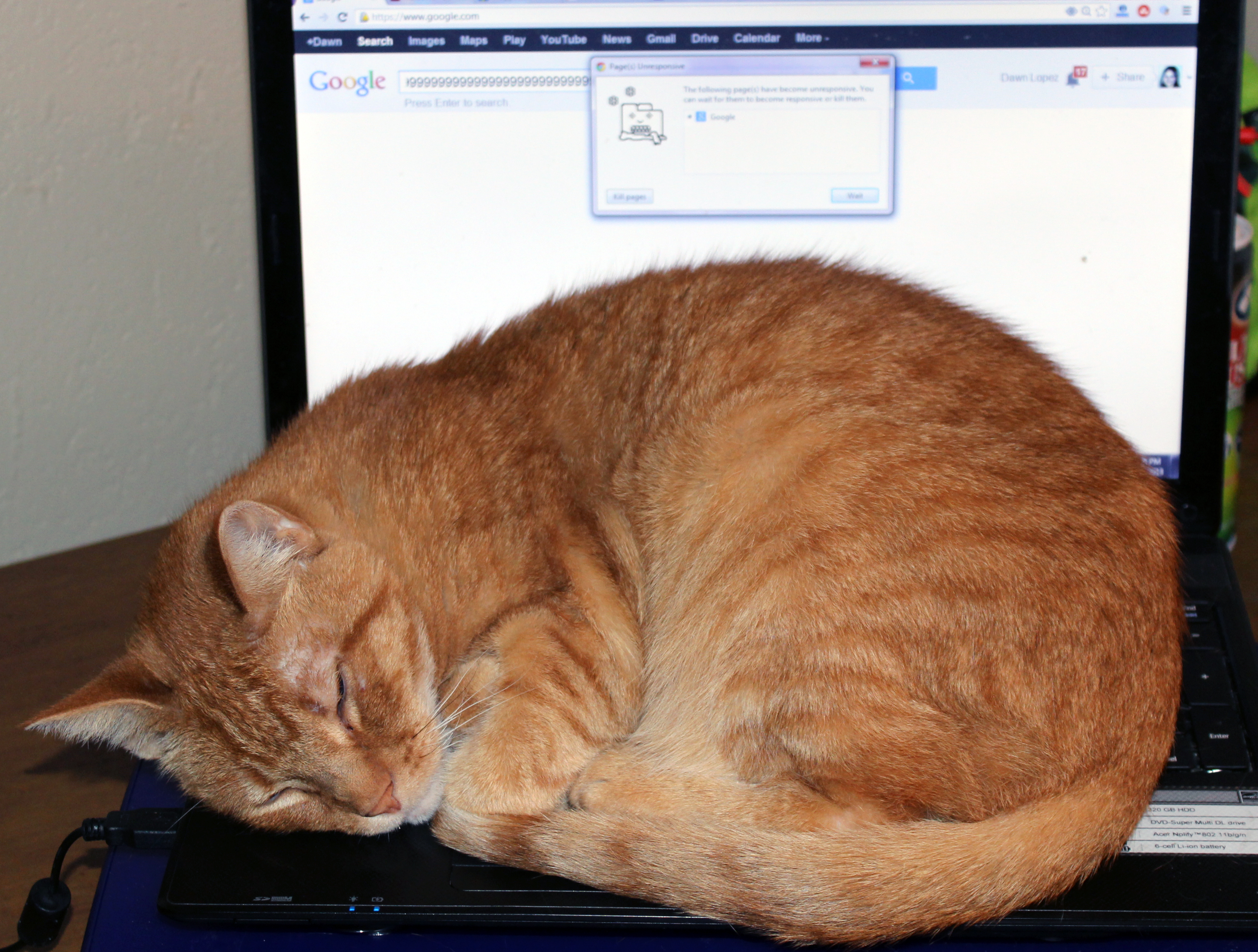 2 for 1 deal!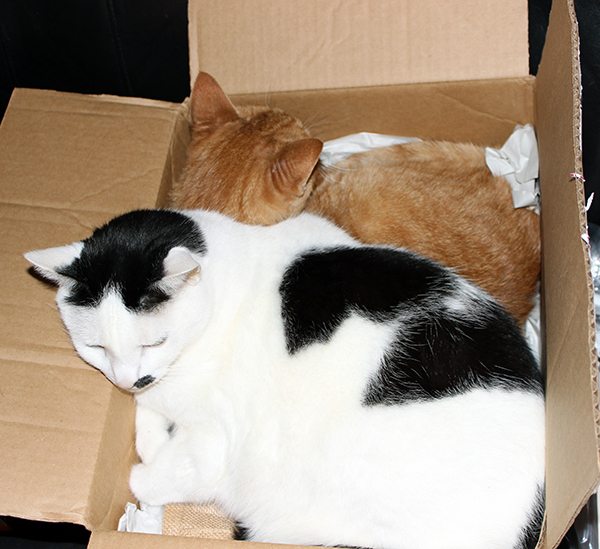 This is just my husbands jacket, you don't see a cat right?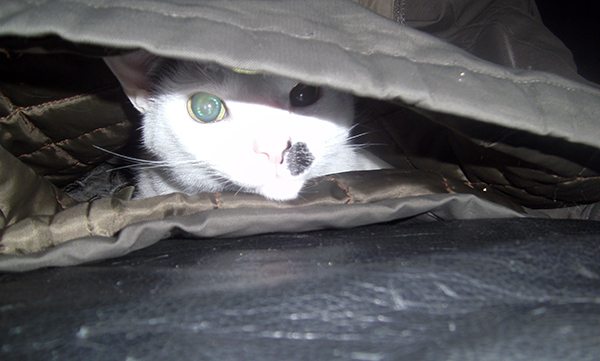 There are a lot of very interesting things to learn about cats though survey that Royal Canin conducted.  Cats are a very popular pet option and outnumber dog owners by a whopping 12 million! There are some misconceptions though, so before considering welcoming a cat into your home make sure to get all of the information to help.  Providing food for cats that is good for them takes into consideration things like their breed and lifestyle. Sometimes owning multiple cats can be a challenge when it comes to that.
BIG SAVINGS
Want to try Royal Canin for your kitties? Get a $7 off coupon to use on any Feline Health Nutrition Formula.
Stay in the loop by following Royal Canin on Facebook, Twitter and Pinterest.
Do you have cats? What are their favorite hiding spots?
What was the most interesting thing you learned after reading the infographic?