If there is one thing that really brightens my day, it's coffee!  It's something that so many people love, which makes it one reliable and fantastic gift idea for the holidays. This is a sponsored post by Lunchbox, all opinions are my own. Maxwell House Café Collection is now available Single Serve Cups which make a fabulous option to include in the ever so thoughtful gift of coffee. I've created some really easy Candy Cane Coffee Creamer that would be perfect to add to your gift basket!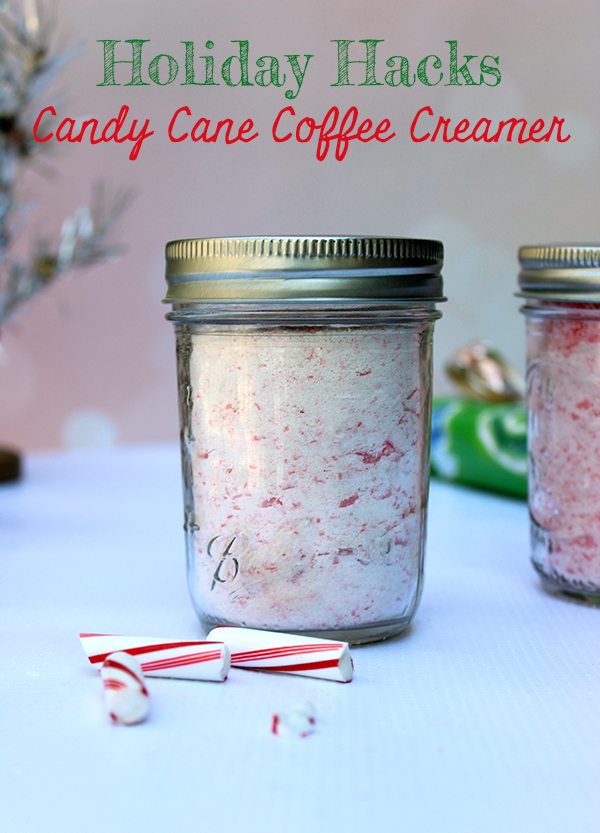 Candy Cane Coffee Creamer
Ingredients
Powdered Non-Dairy Coffee Creamer
Granulated Sugar
Crushed Candy Canes
Instructions
Choose your container. A seal-able mason jar of any size is a good option. The size of your jar will determine how much of each ingredient you will need. It's one part both sugar and candy cane to one part non-dairy creamer.
https://cutefetti.com/2013/12/holiday-hacks-candy-cane-coffee-creamer.html
For example: To make one cup of the creamer, you would use:
1/2 cup of powdered non-dairy creamer
1/4 cup of granulated sugar
1/4 cup of crushed candy cane
That's all! So easy!
Make a Coffee Gift Basket
Stop by Walmart and pick up some Maxwell House Café Collection Single Serve Cups, while you are there pick up a gift basket and the ingredients to make your own creamer. Choose from Vanilla Hazelnut Coffee, Mocha Coffee or French Roast Coffee flavors. Other items that would make a great addition to your gift basket are DIY Candy Cane Sugar, breakfast cookies or even a gift card.
Maxwell House rules will help you and the people on your holiday list get back to coffee basics. Visit see.walmart.com/maxwell-house to create your own house rule on the Maxwell House magnet board!
What else would you add to a coffee gift basket?