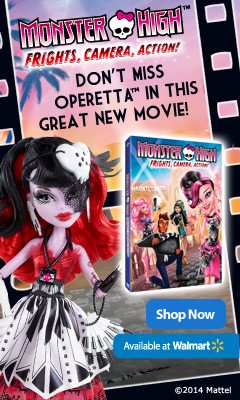 The ghouls from Monster High are at it again! This is a sponsored post from Lunchbox, all ghoul-pinions (opinions) are my own. I'm excited to share some positively monstrous news for all you frightfully awesome MH fans! Truth be told, I am just stoked to be able to howl about totally ghoul-some fun.  Well, without further boo-ring you, here is the scoop! You can get an exclusive first peak at the upcoming Frights Camera Action trailer on the Monster High Page at Walmart.com.
In the upcoming new movie, the creepy cool characters from Monster High are dead set on finding out who the real Vampire Queen is. These MH ghoul-friends are searching the ghoul-wide world to find her. First stop? Hauntlywood! Expect to be taking for a stroll down none other than the black carpet while you're there.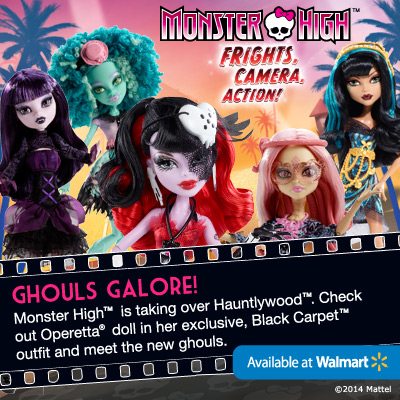 In celebration of the new movie, there will be all new Monster High Hauntlywood Dolls available. What's more? There will be an exclusive Black Carpet Operetta Doll that will only be available at Walmart, your Monster High destination! She will be decked out in her black carpet finest scariest of course. You'll be able to pick up all of these frightful new dolls at Walmart. Pretty cool! Check out the store locator to find a Walmart near you!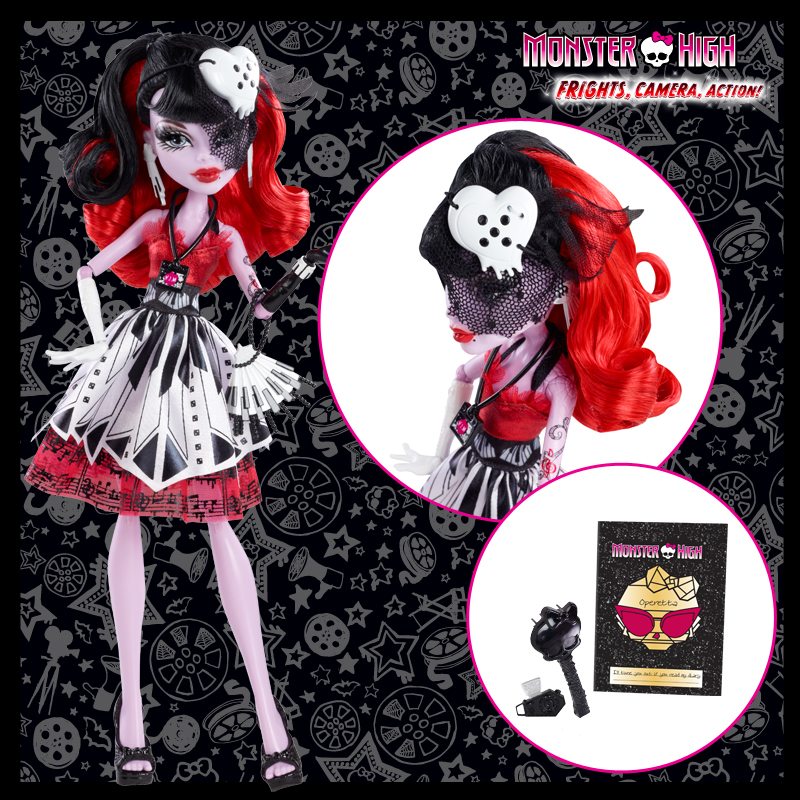 Love scary good fun?
Frights Camera Action will be available on DVD or BluRay on March 15, you can pre-order your copy at Walmart.com now!
Who are the Monster High Fans in your life?