When is the last time you got a compliment on your hair? It's been a while for me. My hair feels so drab, dry and dull. An unexpected compliment isn't just nice to hear, it can brighten your day! I know it sure would brighten mine. With spring officially here, I'm ready to improve the look of my hair! This is a sponsored post by Lunchbox, all hair-pinions (opinions) are my own. Suave® knows how important it is to infuse these moments of goodness into every day.  Suave® Gold-Natural Infusion's is putting the goodness back into your hair so you look good, feel beautiful and radiate goodness outward into the world. Suave and Walgreens want to help spread this goodness with a special offer for you!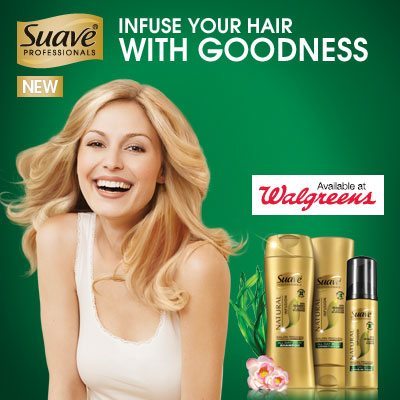 So, what is this "goodness" that can be found in these new Suave® Gold-Natural Infusions Products?
This new line of hair products have natural-infused ingredients like moisturizing macadamia oil and spray, thickening awaphui ginger, Moroccan oil for shine and Keratin  (my favorite) for smoothing.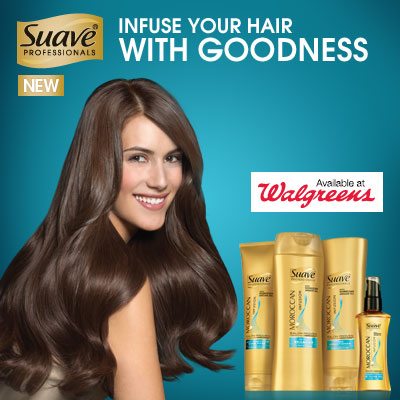 Want to know how to get Voluminous, Loose Waves with these new products? Check out this video with Celebrity Stylist Marcus Francis:

New Suave® Gold-Natural Infusions Shampoo & Conditioner Products:
-Awapuhi Natural Infusion
-Macadamia Moroccan Infusion
-Shine Keratin Infusion: Smoothing
New Suave® Gold-Natural Infusions Treatment Products:
-Macadamia Spray Moroccan Infusion
-Moroccan Argan Styling Oil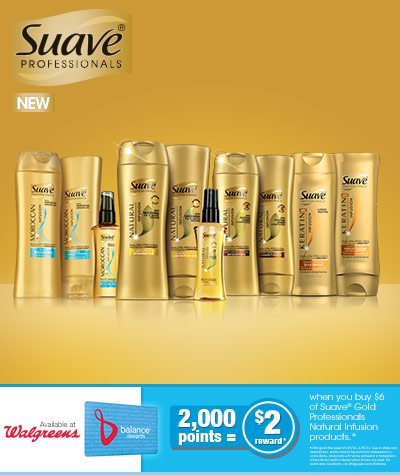 DEAL ALERT:
Still need a reason to try these great new products? Check out this deal!
Buy $6 worth of Suave® Natural Infusion at Walgreen s and get 2,000 balance reward points!
What is one thing you would like to improve about your hair?