When I think about the term world peace, it reminds of Sandra Bullock in Miss Congeniality.  If you've seen it, you'll know what I mean. But for real, world peace would be more achievable if we all just took a few minutes to reflect on ourselves and gain some inner peace and perspective. I've been chronically busy for quite some time now and as much as I know that taking a minute for myself would be so good for me, I don't squeeze it in.  This is a sponsored post by Lunchbox.

Today, I want to invite you to join AXE and Walgreens in partnering with Peace One Day but first, I'm going to share some ideas on how to squeeze in some "me" time even if you only have 10 minutes to spare. I know that I could sure use the motivation.  This #KissForPeace is a lighthearted campaign encourages us to soften our hearts for the greater good.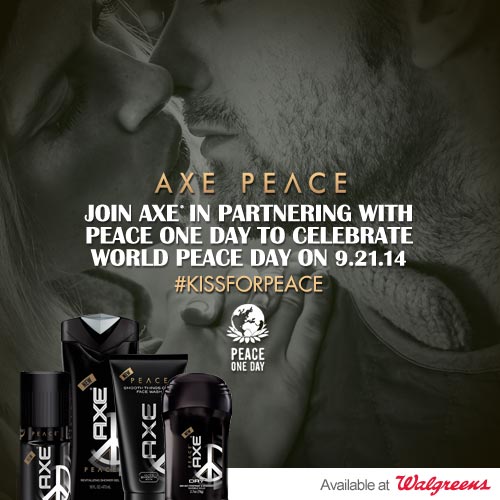 20 Ideas for Inner Peace that can be done in 10 Minutes
1. Take a bath. There is not much of anything more soothing than a hot bath full of bubbles.
2. Take a walk. Taking a walk is such a great way to self reflect and clear your mind.
3. Sit at a quiet spot at a park. Taking in some nature is the perfect way to feel some peace.
4. Read an inspiring book.  Sneaking in some reading time is a great way to clear your mind.
5. Drink a hot beverage like tea.  There is something so soothing about a delicious cup of hot steamy goodness.
6. Look at old photos.  Take a trip down memory lane to lift your spirits.
7. Drink a tall glass of water.  Refresh your senses with a tall glass of water.
8. Stretch or yoga.  Taking a few minutes to stretch will feel surprisingly awesome.
9. Lay down outside. Take it back to childhood by letting loose.
10. Take a power nap.  Ten minutes of relaxing slumber will make you feel refreshed.
11. Listen to soft relaxing music.  Music can be instrumental in clearing the mind.
12. Write in a journal.  Writing is a great way to release any stress and focus on the future.
13. Dim the lights, light a candle. There is something so soothing about candles.
14. Meditate. It doesn't have to be complicated, just sit and take a moment to reflect.
15. Hum or Sing. Singing or humming is a great way to let out some tension.
16. Organize/clean.  Sometimes the very thing that's preventing peace of mind is a looming to do list.
17. Sit by the water. There is something about a body of water that is so peaceful. A lake, an ocean or even just spring.
18. Cuddle with a pet. When my cat purrs, there is nothing more soothing in the world.
19. Give yourself a manicure or facial. Spending a few minutes doing something great for yourself is a great way to reset.
20. Give someone you love a hug or kiss.  Showing love is good for the soul. This is exactly how what AXE® had in mind with their #KissForPeace campaign!
AXE® is rewarding shoppers who want to make the world a better place. To help more shoppers join the Peace movement, AXE® Peace Recruiters will be in front of flagship Walgreens stores on September 21st to help enlist shoppers for Peace. They will be handing out special "Peace Offerings" free samples and showing off the full AXE® Peace lineup.
Check out this video to save! After you watch, you can print a coupon for $1 off two Axe® products at Walgreens.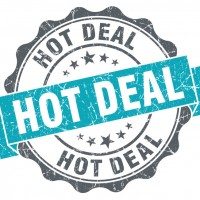 Plus! Buy 1, Get 1 50% off participating AXE® products at Walgreens the month of September. As a Peace offering, why not buy one for you, and save on one Axe Peace product for a friend.
WIN IT!
PRIZE:  One winner will receive a $50 Walgreens Gift Card
RULES:
-Giveaway is open to US Residents, 18+
-Giveaway ends on 9/29/2014 at 11:59 EST
-Entries are only valid through the Giveaway Tools Form
-Comments do not count as entries