What do you do when something is kind of embarrassing but necessary to talk about? You make it fun, that's what! I think Depend®  has done a phenomenal job doing this with their latest campaign. On top of that, they're encouraging us to get involved by donating money when we share our own pant drop, photo or video using the campaign hashtags. Not just a little money either. They are actually going to be donating up to 3 MILLION bucks to charities that advance the research, education and awareness of bladder leakage!  Many thanks to Depend®  for sponsoring today's story and encouraging people to #dropyourpants for #underwareness.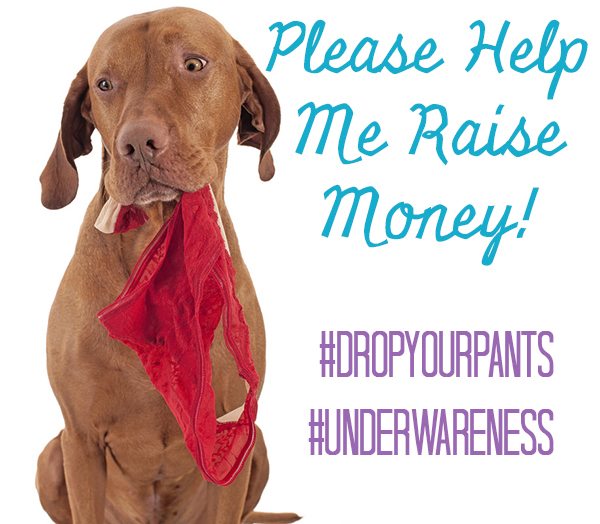 I'm really hoping that you will join me in participating and spreading the word about this amazing good deed! Are you in? Whether you've experienced bladder leakage or know someone who has, we're all effected in some way.
This is something that is really near and dear to my heart. My grandmother struggled with this for many years. Even though we obviously didn't talk about it much, I know that she had a rough time of it. At one point she even resorted to having a surgery to help the issue, that just shows how strongly she was effected by it.  It hurts me to think about her struggles, she was such a special person to me and there's not a day that I don't think about her.
So, I truly applaud Depend®  for starting such an important movement that can not only raise a load of much needed money for research but get us talking about it more frequently. Bladder leakage effects a broad range of people, it's not just something that happens when you get older.
I am hoping you will help by taking a minute to share and join the movement.  Here is how it works: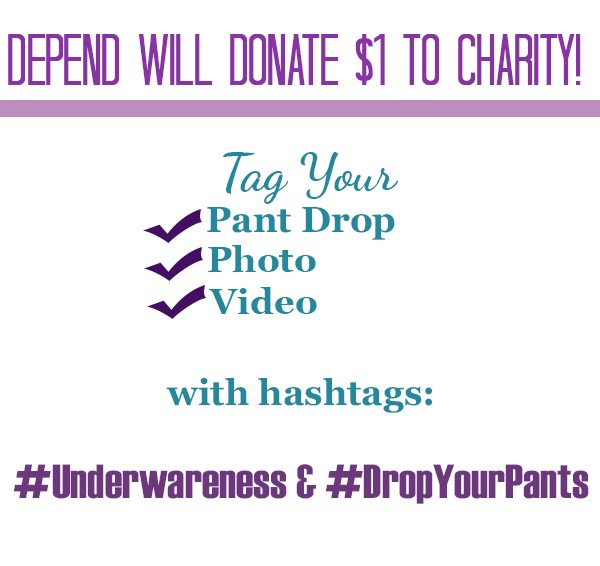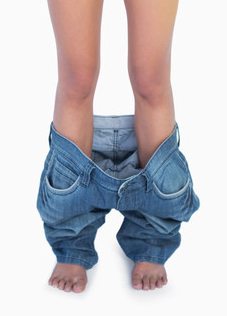 Depend®  will be donate $1, up to $3 million, over the next three years to charities that advance the research, education and awareness of bladder leakage for:
-Every pant drop, photo and video shared Using #Underwareness and #DropYourPants; and
-Every personal video made about what Underwareness means to you that is uploaded to YouTube and tagged #Underwareness and #DropYourPants
 TRY FOR FREE!
Claim your free samples today by visiting the Depend®  landing page and clicking on the "Get a Sample" button located at the top right-hand side of the screen. Then, select which sample you would like to receive and wait for them to arrive! Easy peasy!
Will you help me raise money for such a great cause? Do you know anyone that could benefit from this research?