This is a sponsored post for Breathe Right, regardless all opinions are my own.
Have a spare hour to catch up on much needed sleep? Of course not, yet that is. But you will with Daylight Savings! I'm challenging you to join me to unplug and go to bed an hour early. It will be the best hour we've both had in a while. I have to admit, sleep is a struggle for me, especially lately. This past weekend it really hit me hard. I started to really feel it.  I've made it a personal goal to get my sleeping habits tamed once again for the sake of my health, sanity and my family.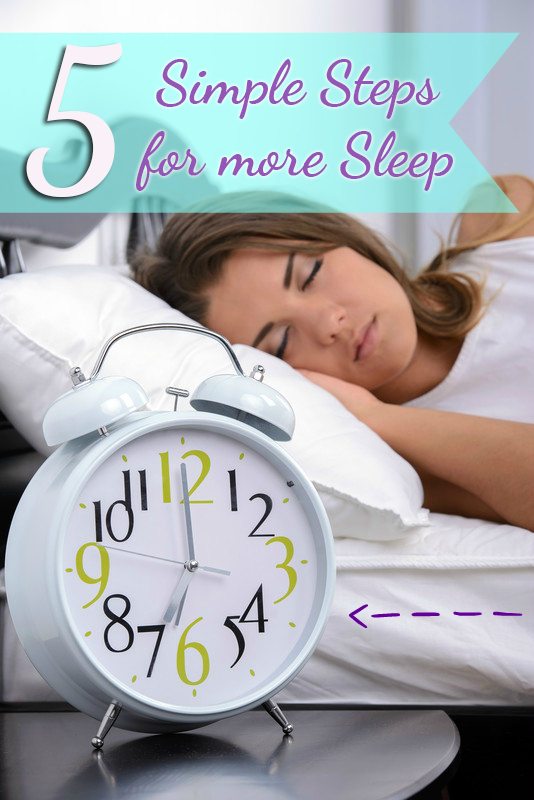 Join me on this mission to get better sleep now! Read on for some very simple ideas on how you can get more restful slumber now.
5 Easy Ways to Get More Sleep
These are all simple concepts that can help to make all the difference. These are ideas that have worked for me in the past, I've learned or am in the process of doing for my own improved sleep. Join me?
1.   Make your bedroom a sanctuary.  This is one of the most important ones to me. When I moved a few months ago, my husband insisted that we keep our bedroom, simple, clean and peaceful. I wasn't on board at first and things got a bit crazy in there. We started stashing all the boxes we couldn't find a place for in our room. We soon realized that we were going down a slippery path. Luckily we both realized it pretty quickly and re-vamped the plan to make our room relaxing. Using it as a place to rest and rejuvenate.  You might not realize it, but clutter can really be stressful. Getting some shut-eye without stressful triggers can certainly prevent you from good rest.  Think simple and clean.
2.) No electronics or TV before bed.  I have to admit that this one is such a challenge for me and it's definitely a culprit when it comes to missing out on rest.  It's not as relaxing as it might seem. Let's try to do less stimulating activities before snooze time. It can be hard to turn off the mind, try to opt for more peaceful options. Counting sheep anyone?
3. No eating before bed.  Trying to not stimulate the mind is just as important as not stimulating the body. Food is something we eat for energy. Just put simply, that is the last thing we want to "feed" to our sleep craving systems.  If you need an evening snack, try to plan it as early as you can.
4. Reduce caffeine.  It should be obvious that you should drink coffee before trying to fall asleep, but it could also help to cut out caffeine much earlier. If you're an afternoon caffeine craver like I am, try alternate options like a nice relaxing cup of decaf tea. It's more satisfying than it sounds.  I particularly enjoy natural sleep teas that encourage sleep. The warmth and scent alone do wonders for me. Check out the different options next time you're cruising the tea aisle of your grocery store.
5. Relax your senses. What's the opposite of stimulating your mind and body? Things that will help you relax of course. From a decaf tea blend, essential oils, meditation, relaxing music to the new Breathe Right lavender-scented nasal strips. The strips are coated with a special lavender fragrance that can be activated by gently scratching the surface. Lavender is known for being calming, so this packs a great punch.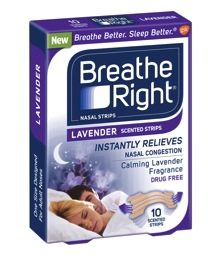 The first time I used regular Breathe Right strips earlier this year, I was in pure amazement. I'll be honest, prior to purchasing them, I had no clue what they really were. I had been desperate to get a little relief from allergies and nasal congestion. I was trying to find natural relief options at the drugstore and noticed that they were drug-free.  Hey, that's all I needed to hear. I bought my first package.  In short, you attach the strips to your nose and it sort of positions your nasal cavity to provide, in my case, real relief.
Sure, I looked silly, but when it comes to feeling better and getting good rest when you're not feeling your best… who cares. (Okay, maybe my husband, but a happier wife is always the more important thing).
This #DaylightSavings, I pledge with Breathe Right to get epic sleep every night. I'm officially inviting you to join me for the #BreathRightSleepIn!  Go grab your free sample now, let's use our extra hour on November 1-2 to Sleep-In using Breathe Right.
Ah, is it bed time yet?
So, how are you faring with sleep? Could you use more shut-eye? What keeps you from getting the sleep you need?