Jingle bells, can you hear them? With the holiday season upon us, I thought it would be fun to put together some ideas on how to use a smart device for Christmas. There are the usual suspects like music and finding recipes, but there are so many more things you can do to make the holidays even brighter! As member of a pretty cool team of influencers, I receive products to try from time to time. No additional compensation was provided nor did I promise positive feedback. All opinions are my own.
Clever Ways to Use a Smart Device for Christmas
Ready for some some clever ideas? Save time, save money or just have some fun!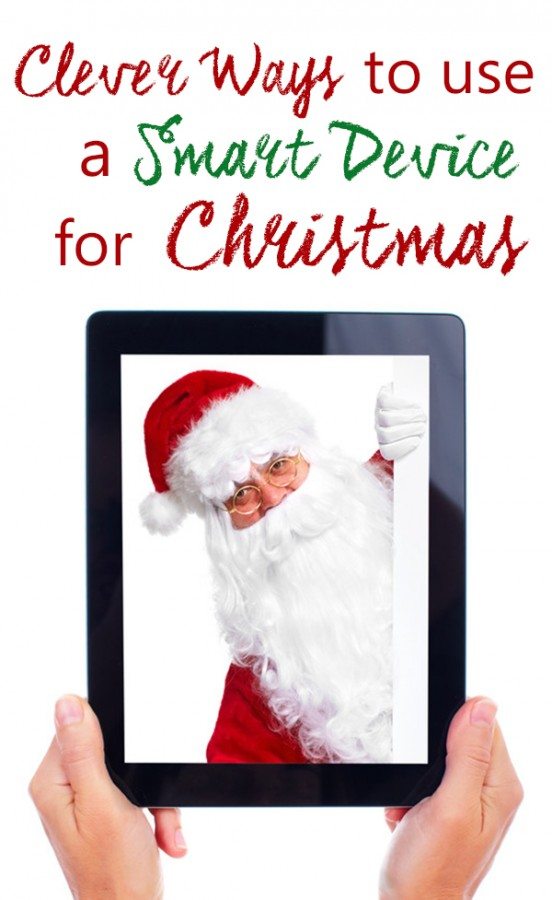 Listen to Holiday Music – We all know smart gadgets are great for downloading music and listening to our playlists. Get ready for the holidays with free Christmas music.  I just spotted an app for Christmas Radio on Google Play.  I'm also a fan of listening to iTunes radio stations on the regular for free listening. I was excited that they also have holiday stations. Check out stations like Holiday Hits, Holiday Classics, Rockin' Holiday, Latin & Soulful too. I personally love using my iHome speakers so that I can share the love.
Find Holiday Recipes – What is a holiday party without amazing food? Check out these five apps that are great for holiday baking. Then check out this list of food apps that will make you drool.
Control Christmas Lights. What? Really? I shouldn't be surprised, but I was pretty impressed when I heard about these recently. You can get app enabled interactive LED lighting through your smart device with Lumenplay™. Pretty nifty if you ask me.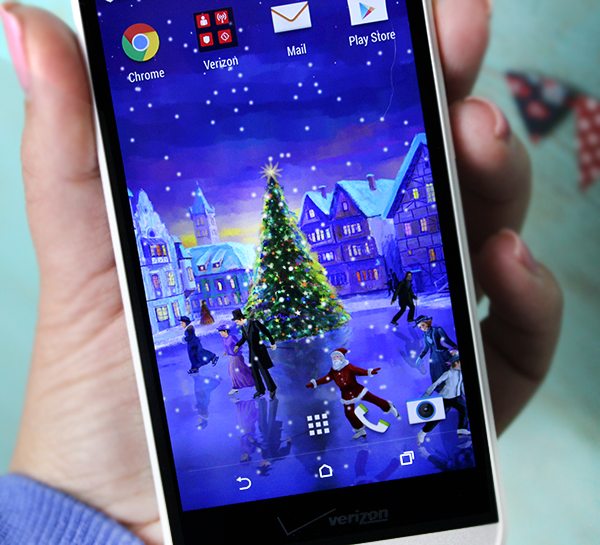 Get Festive Wallpapers – I'm utterly smitten with this interactive Skating Rink Wallpaper. Totally adorbs.
Capture Holiday Moments – Step up your picture taking game! Check out these tips on how to take amazing holiday photos and videos with these ideas and apps.
Plan a Party – Send and manage party invitations with an app like Evite available across multiple platforms. Plus, check out these party planning apps and accessories.
Save Money  – There is definitely no shortage  to the many shopping apps available that can save you a buck. Now that the holiday season is here, it's a great time to start picking your favorites. Check out this list of money saving apps to get started.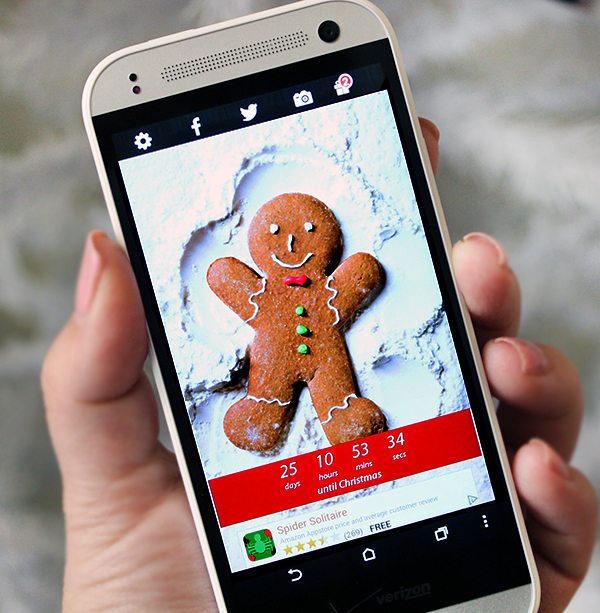 Countdown to Christmas. Download an app to count down to the holidays. This is so super cute, there are plenty of these apps to choose from.  I downloaded this Christmas Countdown Widget in the Google Play Store and I also found this My Day app in the App Store.
Create a Holiday Wishlist – Now this is awesome, especially if you have little ones. This app comes highly recommended by my cousin who was looking for a solution for her baby's first Christmas. As you can imagine, family members have been wanting to know what they should gift her new daughter for the holidays. She actually emailed me to rave about how impressed she was with this wishlist app and that their customer service was amazing. I told her, I'd share if I had the chance. So, friends, please check out Pinwheel to get started creating wishlists for your little people. You can hand pick items to add and share it with family members. Pretty cool stuff! Great way to assure little people don't get doubles or clothes that are way too big.
Get Holiday Gift Ideas –Check out this Christmas Tech Gift Guide over at Verizon Wireless. Phones, tablets, Smart Watches, there is something for everyone on your shopping list.
Want to gift a new phone this year? Check out the deals on the HTC ONE Remix over on Verizon Wireless!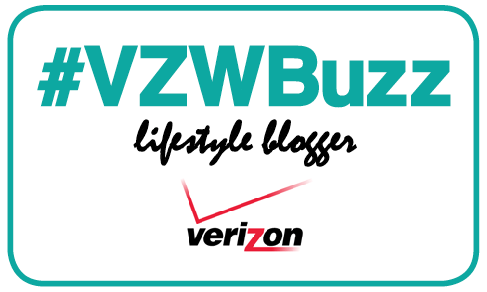 As a Verizon Wireless Lifestyle Blogger, I receive new products to try from time to time. No additional compensation was provided, all opinions are my own.
How are your smart devices getting you ready for the holidays? I'd love to hear!