Are you feeling the Carrot Themed Easter vibe too? This Easter is all about fun carrot eats and treats for me. Just in case you haven't noticed, I've been going a little carrot crazy.  I thought it would be great to have all of my ideas in once place and also share some awesome recipes and ideas from around the web. I hope you'll find the perfect treat to add some fun to your Easter celebrations create this year. Let's jump on in!
Cute Carrot Themed Easter Treats
1. Candy Carrot Cupcakes. These little cuties are made with just Circus Peanuts candy & Green Licorice. Perfectly simple for your Carrot Themed Easter.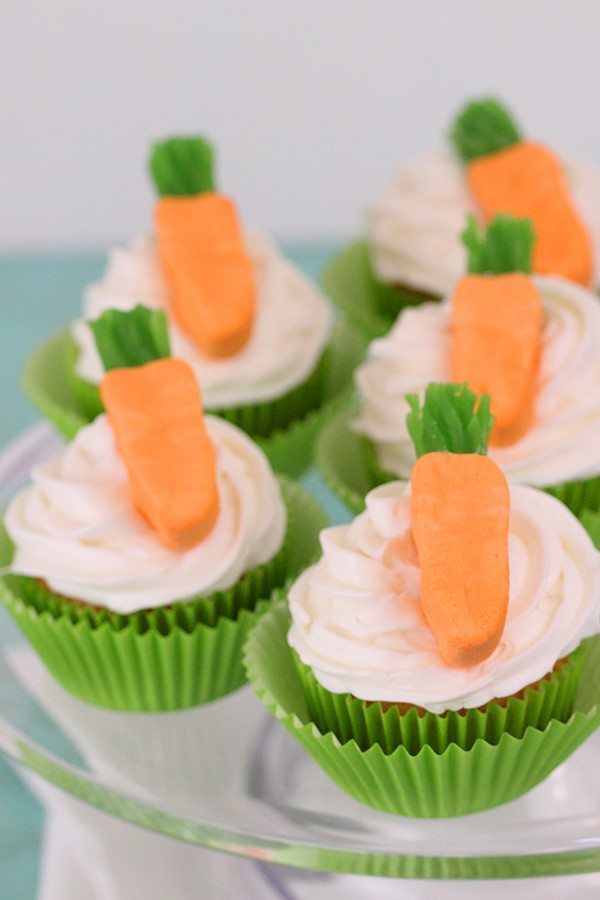 2. Orange Cheesecake Carrots by Hungry Happenings. Mmm cheesecake? Yes please. This idea is just simply adorable and best of all made with natural flavors.
3. Gumdrop Carrot Cupcakes. These simple carrot themed cupcakes are made with Orange Slice Candy and Green Gumdrops.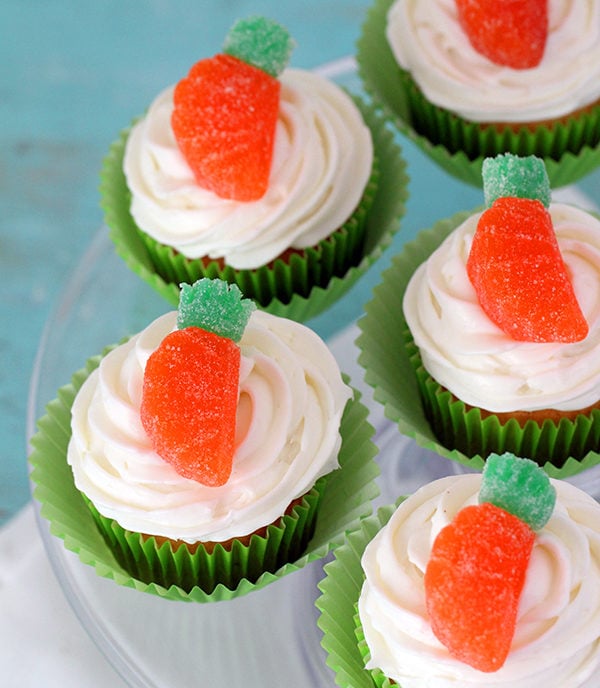 4. Pudding Carrot Cups by LilLuna.com. Now these look so super cute! What a fun way to celebrate spring! Kids will go crazy for these Carrot Themed Easter treats.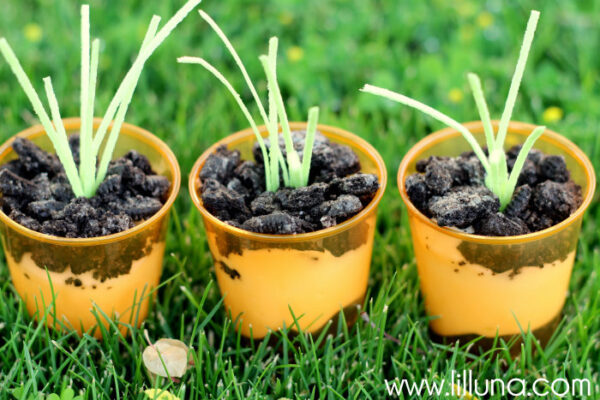 Photo Credit: LilLuna.com
 5. Rock Candy Carrots by NoBiggie.net.  I'm crushing on these adorable, yet simple candy carrots!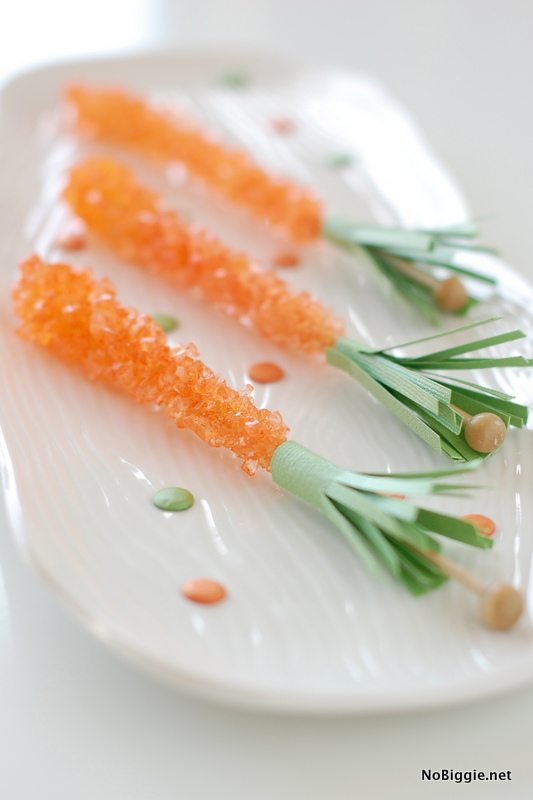 Photo Credit: NoBiggie.net
6. Carrot Cookies made with Nutter Butters by The Country Chic Cottage.  These cuter than ever cookies look easy to make and just cute as a button.
Cute Carrot Themed Easter Crafts
7. Carrot Inspired Mason Jars. These are so easy to make but would make great portals for Easter treats this year.
8. Carrot Nail Polish makes a super simple Easter basket treat, especially for the teenagers in your life.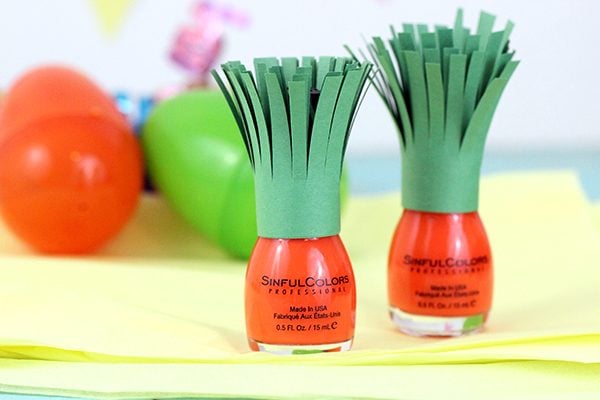 9. The Carrot Cake by Whipperberry. These are just about the prettiest little individual cakes I've ever seen.
10. Make Cute Carrots from EOS Lip Balm. This was one of my favorite goodies to make this season. Plus, I'm crushing on the EOS Tangerine Lip Balm.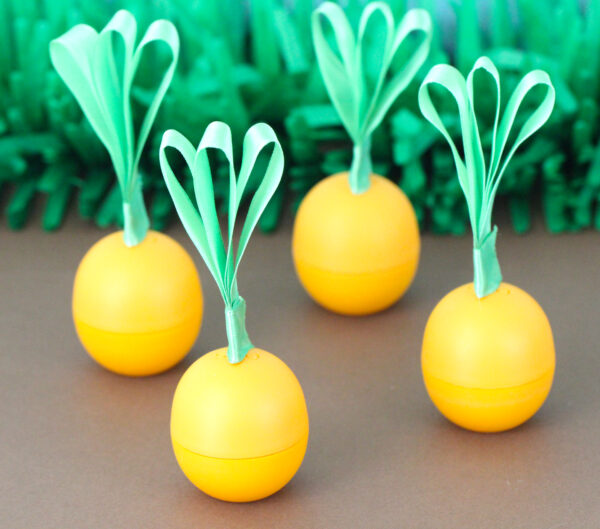 That's a wrap! Want more ideas for Easter? Check out some of my Easter ideas & follow my Easter Pinterest Board!
What special goodies are you planning on making this Easter?