The summer heat can pose an extra challenge when it comes to staying active. With temps high, it can be not so motivating to working out. After all, you're already sweating as it is, right? I've been trying to work into a groove and it's all about finding new things that work! This is a sponsored post by Lunchbox about Degree MOTIONSENSE®, all opinions are my own.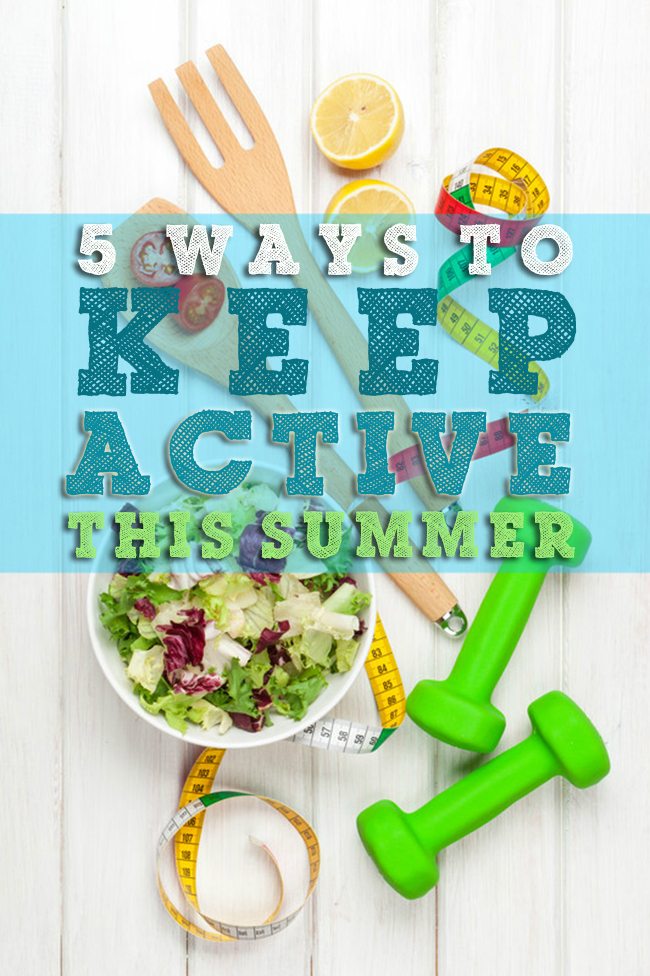 This year, I am going in with a different angle. I want being active to be fun!  Here are some of the ideas that I came up with to get started.
5 Ways To Keep Active This Summer
1. Play like a kid.  Remember being able to play all day and never feeling tired? It's a pretty distant memory, but I want to get that feeling back. Let's get out there and play more. Whether you have kids or not, challenge yourself to play chase, hide & seek, toss a ball with a friend over gossip. Keep it fun!
2. Turn fun summer activities into a workout.  Whether you're on vacation and swimming a lot, do it a little longer. If you're visiting the beach, make sure to take a nice long walk on the sand while you're there.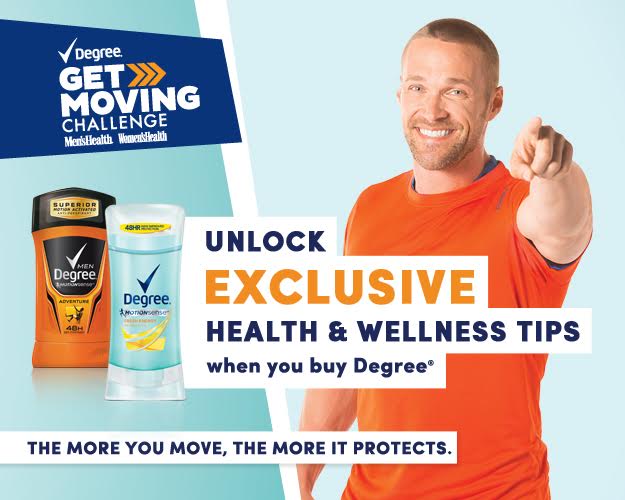 3. Take a walk with the family. Are you headed to get an treat for the kids? Take a walk to your destination instead. The kids will be motivated to get their special treat and you'll be sneaking in some calorie burning exercise.
4. Make chores fun. Have some gardening to do? Get the whole family involved and don't be afraid to get down and dirty.  Need to pick up the house? Make it a dance party! Heck, you have to clean anyway. Why not burn some calories and have some fun too?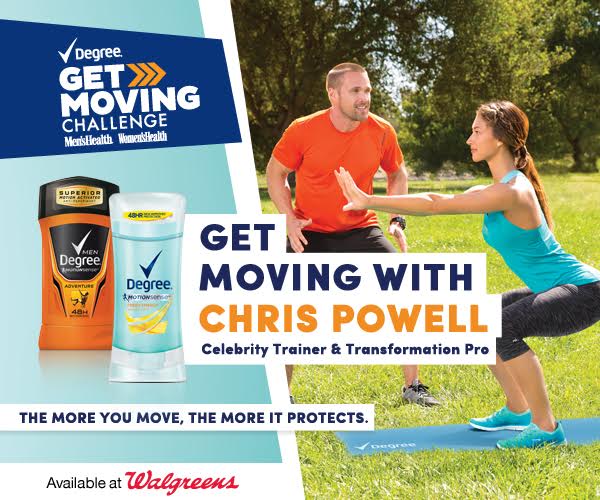 5. Track your fitness levels for motivation.  One of the things that usually has me falling off the wagon is lack of motivation. If you track your activities, it can help you to know which ones really worked for you.
I'd also like to invite you to take the Degree Get Moving challenge with Chris Powell, celebrity trainer & transformation pro, and take your fitness training to a whole new level.
To get involved, you simply need to Buy Degree at Walgreens and get a code with qualifying purchase to unlock exclusive digital content!  During the challenge you can log your activity and track your progress using wearable technology through a custom partnership with MapMyFitness.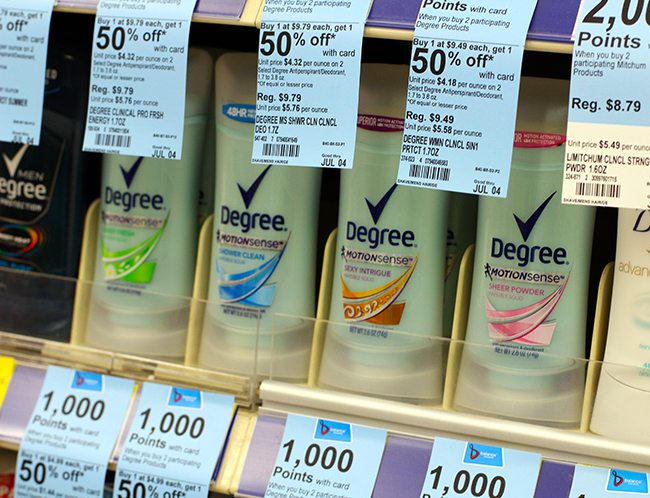 The challenge starts July 1st and runs through Aug 17th.  So make sure to head to Walgreens to pick up your participate Degree product and enter the code here asap! As an added bonus you'll also find workout tips, nutritional information and more!
How are you keeping more active this summer? Do you find it helps you to track your progress?