Feeling a little flustered with all the back to school preparation? I sure am. Over the last three days, I've been to about a zillion different stores trying to find just the right school clothes, footwear and supplies. My son's literally headed back to school tomorrow. I know, so early right? Can't believe we're swapping casual summer days so soon.  Sometimes, we just need a little break. Other times we need a big one! This is a sponsored conversation written by me on behalf of Buca di Beppo. The opinions and text are all mine.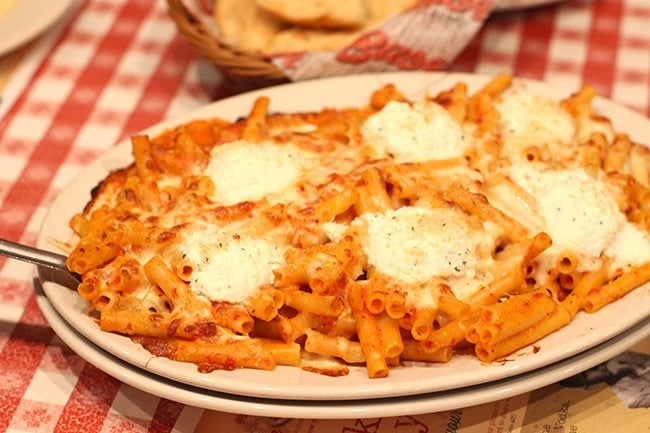 Last Friday we headed to Orlando to get some shopping in, I was excited that there was a Buca di Beppo restaurant right in The Florida Mall. Since I started blogging, I've learned about so many different things to do and scrumptious places to eat. This restaurant has been on my radar for a while, but this is the first time I've ever lived near one.  Coming from Rhode Island which has a fairly large Italian community, I truly miss all of the delicious food options there. I just had a feeling that Buca was going to taste like a slice of home.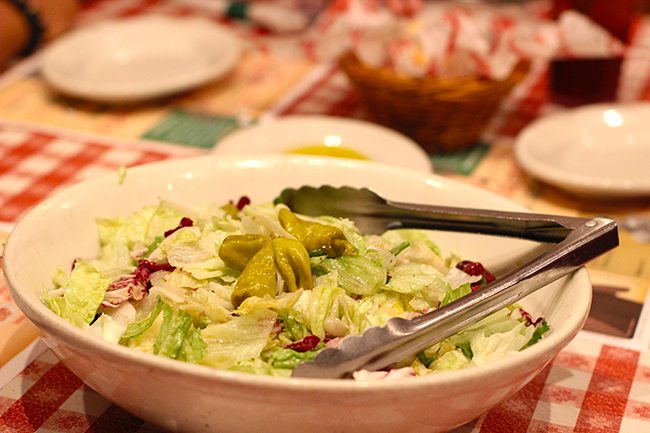 While I'm all over sharing quick and easy dinner solutions, sometimes you just need to grab a bite out.  When the deal is as good as the $40 Meal Deal that's happening at Buca di Beppo right now, why fight the urge? Not only can you get a much needed break, but you'll also have a chance to regroup and catch up with your family in between all of the other things on your to-do list.
When you print the limited time only coupon, you can take your family out and get a whole lot more for less! That's right! This meal deal serves 4 people for only only $40.  The portions are beyond generous too! I mean really beyond.  Trust me, nobody will leave hungry!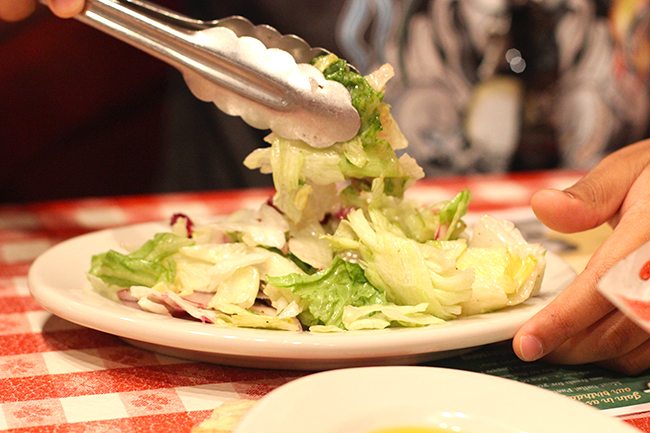 This special offer comes with "family style" options starting with a big salad and ending with your choice of shared entree and delicious garlic bread. Your salad choices are Mixed Green Salad or Caesar salad. We tried the Mixed Green salad which is what I'd consider like a traditional Italian salad. Fresh and tasty!
Then, you get to choose your entree! Here are the delicious options:
Spaghetti Marinara
Spaghetti with Meat Sauce
Fettuccine Alfredo
Baked Ziti
Ravioli di Pomodoro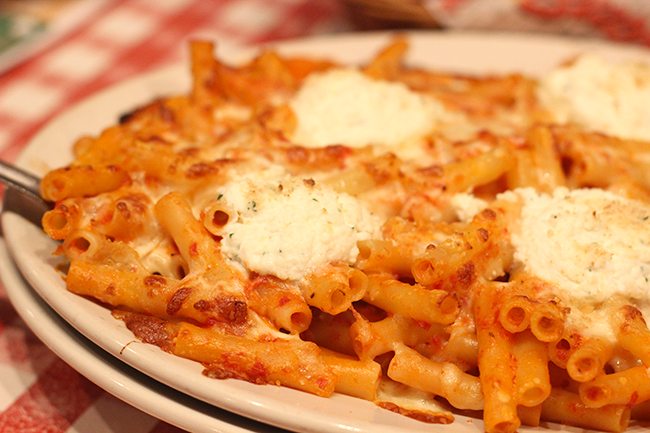 We tried the Baked Ziti. There's something about all that delicious cheese that I find irresistible. Just look at that cheesy goodness! The food was overall just delicious and very filling.  If you've never tried Buca di Beppo, I think you'll be in for an extra special treat. When we arrived and let them know that this was our first time visiting, they actually gave us a quick tour of the kitchen which I found super cool. The environment is very fun and family oriented between the really helpful and friendly staff and all of the fun and interesting ambiance.
After such an incredible meal deal, we just couldn't resist trying out one of their desserts.  Tiramisu was in order. We really loved the family style dessert to share. It came in a pretty large bowl and it was delizioso!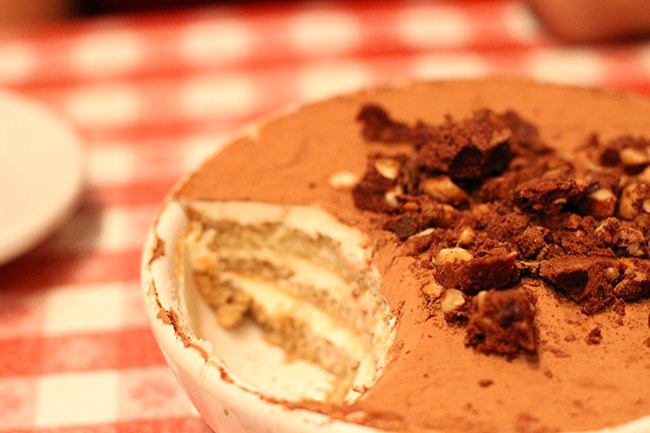 Did you know that you could actually make a reservation for Buca di Beppo online? Plan ahead for a budget friendly dinner now!
Take a break and print the Feed 4 for $40 Meal Deal Coupon now!
This is a sponsored conversation written by me on behalf of Buca di Beppo. The opinions and text are all mine.
Which family style entree will your family love best?