I know you've been waiting for the big mystery hair product reveal and you know what? So, was I! If you remember, these products were a mystery to me too. Which I must admit was seriously fun on my end too. I guess it's easy to keep a secret when you don't know what the secret it! This sure was a lot of fun and the wait is finally over! This is a sponsored post by Lunchbox, all opinions are my own.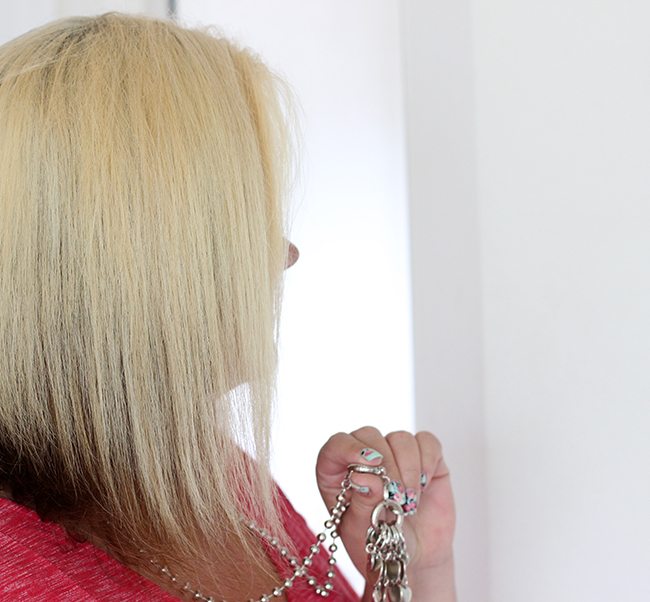 If you missed last week's post and want a little teaser before I reveal what these mystery products actually were, go check out this mystery post first.  Nothing like a good suspense on a Monday morning!
You all know my slight obsession with coloring my hair and changing it up pretty often. My hair takes a pretty good beating! My main concerns are the health of my hair and and also getting it to look that way too.  Considering my hair is dyed blonde on top right now, that's a pretty tall order, I know. A girl can try though!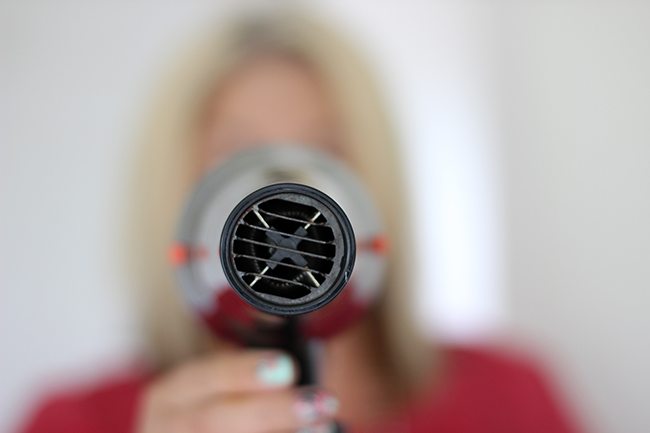 Add on blow dryers and flat irons to my list of regular offenses, and I have a tall order to fill. Yes, I know. I'm stalling and you just want to know if your hunch was right last week!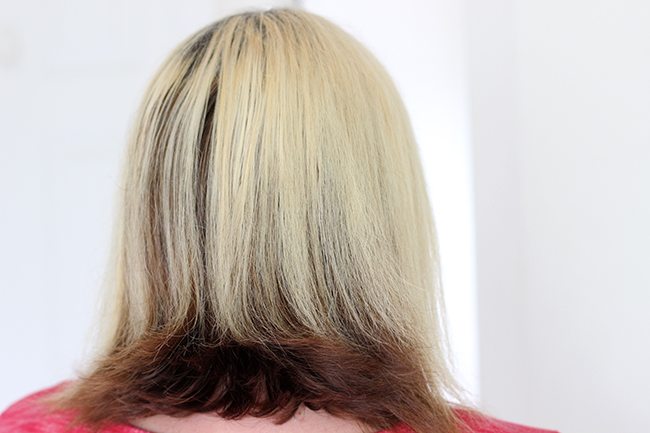 I have to admit, many of you were really right on with your guesses.
Here were the clues:
✔ The mystery products smell GREAT!
✔ The mystery shampoo has a great lather.
✔ The mystery shampoo and conditioner are both extra creamy and thick.
✔  After using both the shampoo & conditioner together, my hair feels soft.
✔ I'm able to easily comb my hair without using any additional de-tangling products.
I was impressed at how many recognized the bottles. But, you never know, they could have been part of the disguise. 😉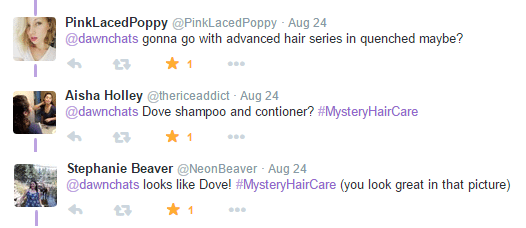 But, it wasn't!
Mystery Hair Products Revealed
The mystery hair products I've been using are:
Dove Daily Moisture Shampoo + Dove Daily Moisture Conditioner!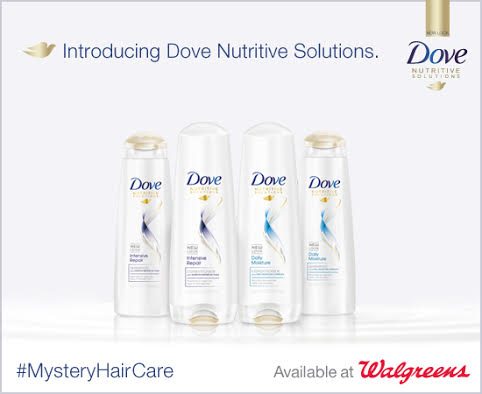 It's no wonder these products felt creamy, Dove Daily Moisture Shampoo & Conditioner moisturizes for up to 5X smoother hair in just one wash. This hair care system contains Pro-Moisture Complex that goes to the hair's cellular level. The formula conditions without excess residue. My otherwise dry and frizzy hair really enjoyed the treatment. I was able to do my hair without any excess product to tame it into decent shape.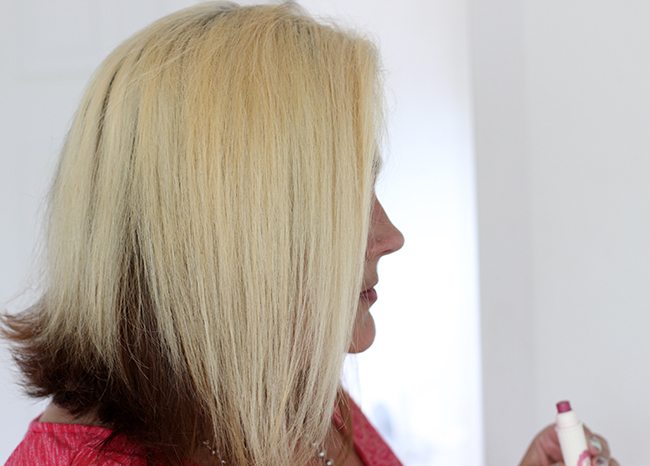 As promised, you can score these products for yourself at Walgreens with some sweet deals happening!
Save On Dove at Walgreens!
Visit Walgreens between now and 9/5/15 or betweeen 9/13/15 & 9/19/15 to take advantage of these amazing offers!
Buy One Dove Hair Product and Get One 50% off!!
PLUS, Get 1,000 points with you buy any 2 Dove products
Happy Savings!
Were you one of the many who guessed Dove? Have you tried Dove Daily Moisture Shampoo & Dove Daily Moisture Conditioner yet?