This is a sponsored post written by me on behalf of Daytona Beach Area Convention & Visitors Bureau. All opinions are 100% mine.
It's been years since visiting Daytona Beach. It was one of my favorite places to visit in Florida before I moved here.  We'd visit for a few days and soak up all the fun.  I love the simplicity, it's really not hard to have a great time there. Today, I'm sharing the perfect day in Daytona Beach with these 5 things.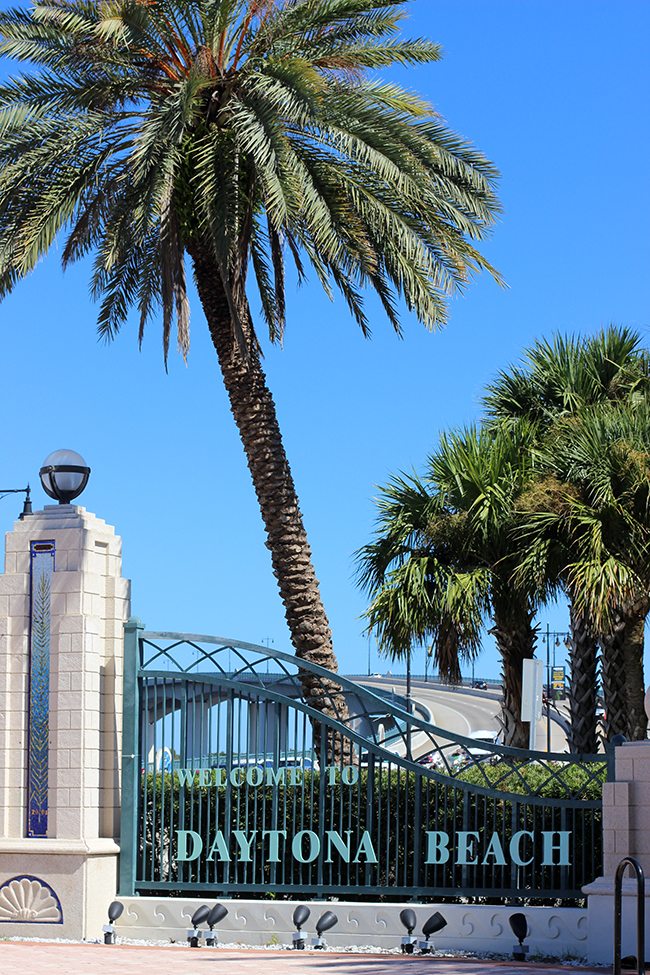 Now that we're settled in to our new home, we've been trying to do a little venturing out. Daytona Beach is only a two hour drive for us, so it makes an easy road trip now. Since it had been a while since my last visit, I wasn't sure what to expect. It was so much like my past visits.
The Perfect Day in Daytona Beach with these 5 Things
Here are my top 5 picks for a perfect day in Daytona Beach! Get ready to pack your bags.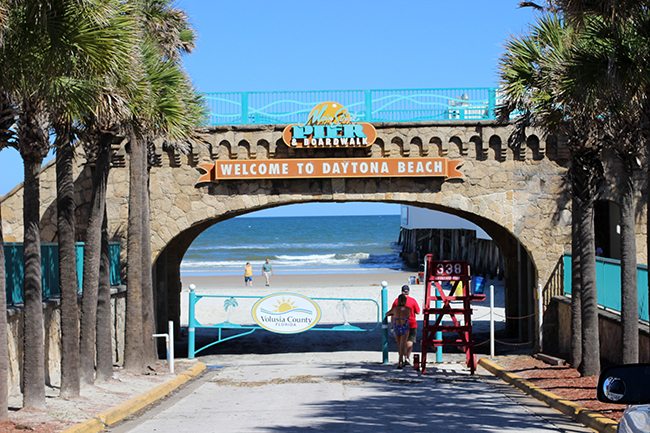 1. Pier & Boardwalk. Feel like a kid again when you visit the pier and boardwalk in Daytona Beach. With amazing views of the entire beach for free, you have to walk along the pier when visiting. You can also dine at Joe's Crab Shack directly ON the pier. Want to amp up the romance? This is great for couples for a nice evening out too!
For more traditional beach fare, take a long walk along the boardwalk. The smell of french fries and ice cream will lead the way. With amusements like roller coasters and other arcade attractions, there is something to attract everyone you're traveling with.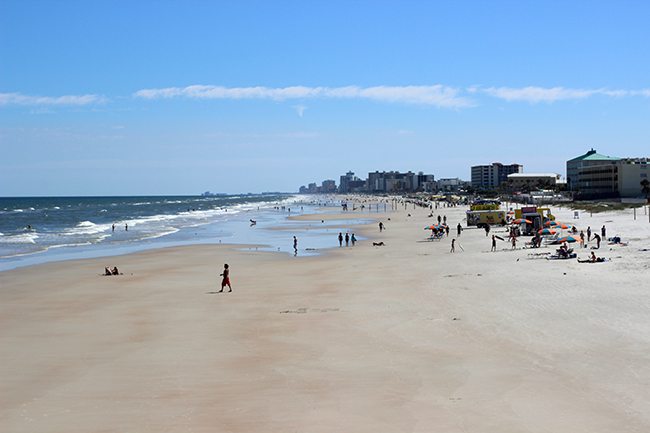 2. Beach. With 23 miles of oceanfront beach in the area, it's not to be missed. The sand is a simply stunning. If you're visiting make sure to stop on to the beach with bare feet. Spend an hour or a day there, you won't be disappointed. It's true, the beach awaits and when you're done, there are SO many other options for outdoor fun too.
3. Ice Cream.  A day on the beach wouldn't be complete without enjoying a cone of the cool good stuff. May I recommend Zenos Boardwalk Sweet Shop?  It's been around for four generations and it's a must visit mainstay in the area. You can see one of their 101 taffy flavors being made from the window.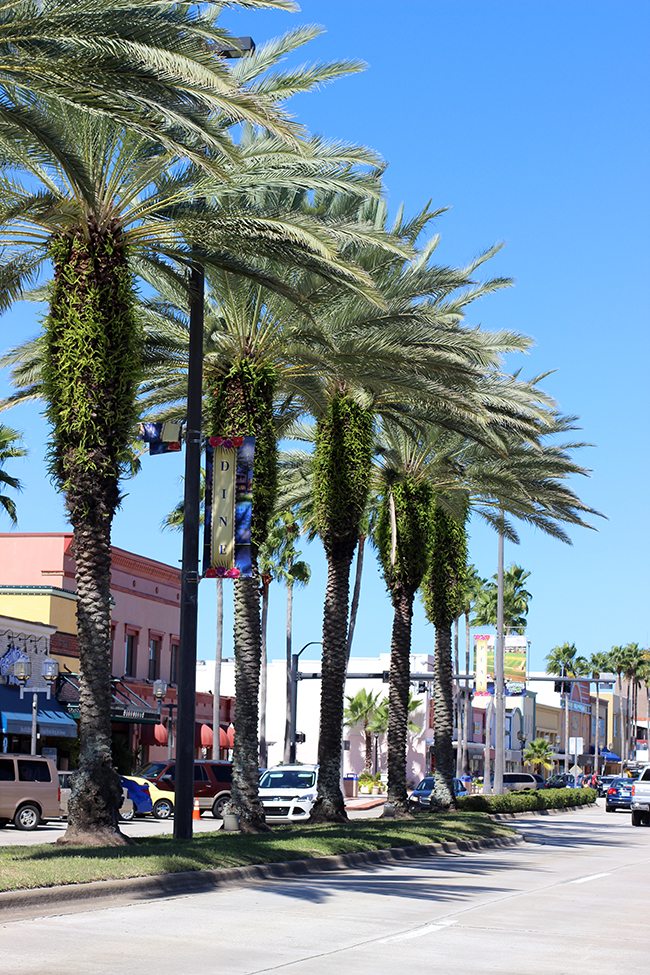 4. Downtown Daytona Beach. While there is so much to do along the beachfront, you won't want to miss a visit to Downtown Daytona Beach for a collection of eclectic and interesting restaurants and shops.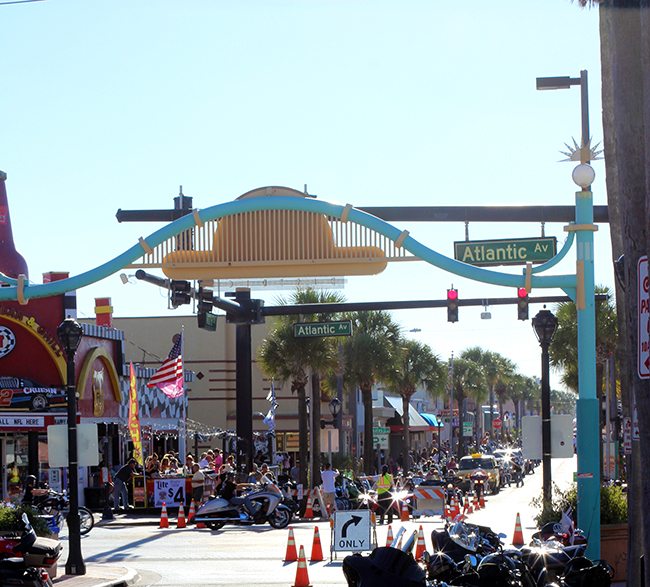 5. Events. There is always something going on in Daytona Beach. Matter of fact, did you know that it's actually the festival capital of Florida? I didn't either! While we visited this week, the 23rd annual Biketoberfest® was in full force.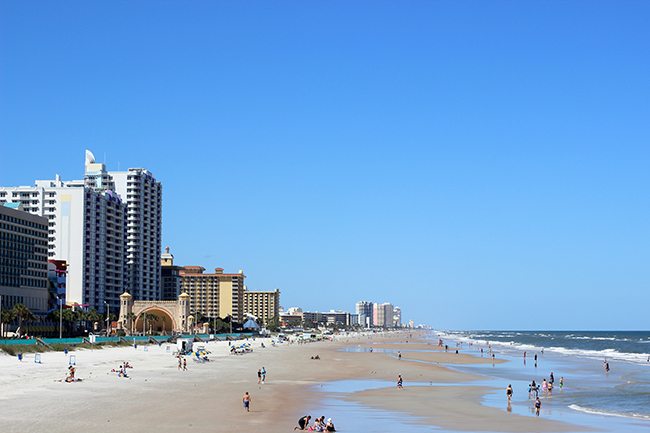 Daytona Beach is the perfect place to go even without a big plan in place. Between the natural beauty and fun environment, it's a hot spot for people of any age. Kids too! Check out these kid friendly options for visiting.
What do you think? Are you ready to start planning your vacation? Kick start by checking out this list of free things to do in Daytona Beach!
Have you ever visited? What are your favorite things to do? What would you like to do first on your first visit?