Some people absolutely love cleaning. When people tell me this about themselves, I often find it challenging to believe. After seeing it with my own eyes time and again, I've come to realize it's a real thing. My point? I'm the complete opposite. Today, we're talking about dust. One of my least favorite things to tackle. We'll chat about the pesky places where dust hides in your home and of course, what we can do about it! This post was sponsored by Pledge® and Dollar General, and I was compensated to write it. Regardless, what I have written is my own opinion and experience, and I hope you find it of use.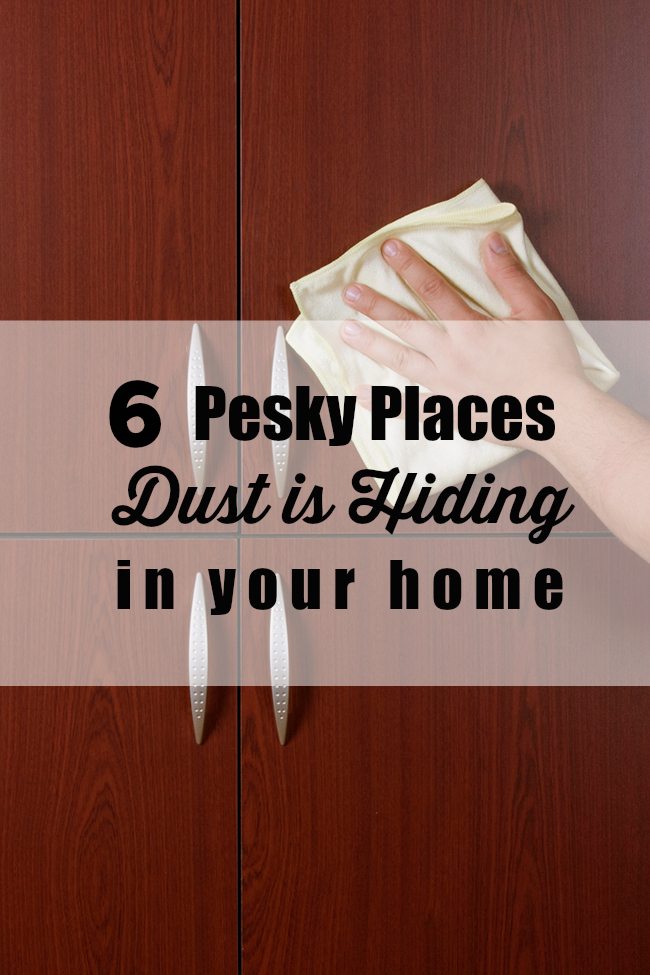 I'm not a fan of cleaning at all, in case you didn't gather that yet. When I do put my time and effort into it, I want to make sure it's getting done efficiently.  Fast, simple and effectively. Let's explore some areas that we might be missing when tackling "dust  bunnies" in our home.
Sneaky Places Where Dust Hides at Home
1. Ceiling Fan Blades – These are really easy to overlook. I was reminded about this when we first moved earlier this year. The people who lived here also must have forgotten. When we first turned on the fan in my son's room.. it was icky! It was really icky. It's safe to say that I won't be forgetting to dust the ceiling fan.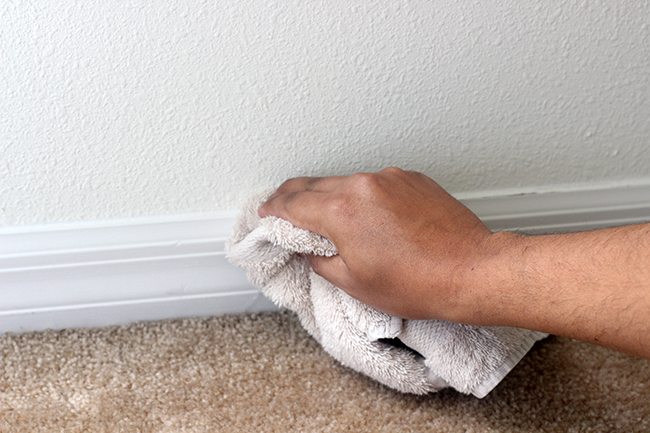 2. Baseboards – While we're busy vacuuming or mopping our floors, it's easy to overlook that the baseboards down there need our attention too. Dust settles on top of the ridge and needs to be dusted off.
3. Blinds – Since moving to a hotter climate, we don't open our curtains much. But, that doesn't mean we don't have dust building up on our blinds. It never ceases to amaze me how much builds up on our blinds in such a short period of time.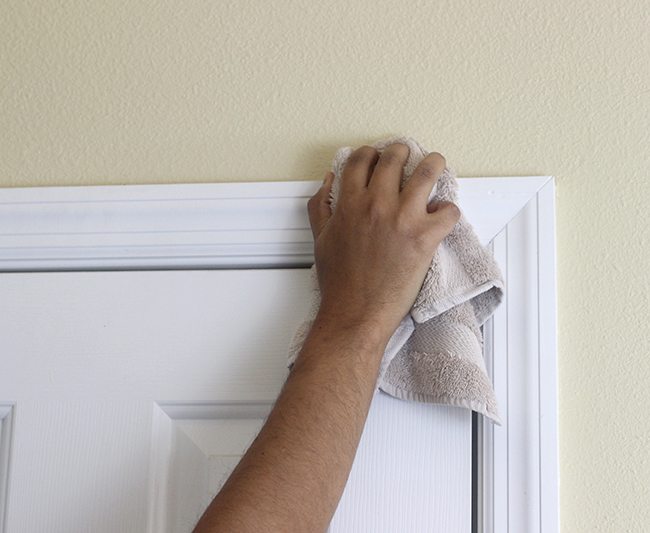 4. Molding – Same with the baseboards, it's really easy to overlook the the tops and creases in molding around the house. Plenty of dust settles there.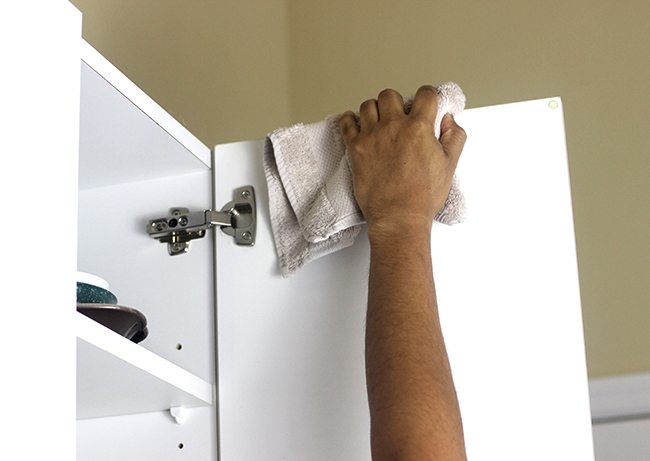 5. Cabinet Ledges – It's easy to overlook dust that's hiding on your cabinet ledges. Each time we open and close our cabinets where re-distriburing more dust around our home.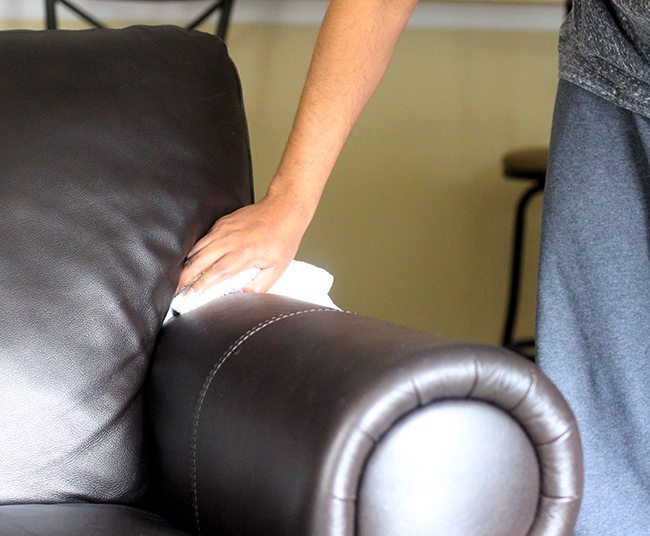 6. Furniture Creases – While it's easy to spot dust, especially on our leather furniture, we often forget the creases. Dust can work its way deep down into the crevices. Luckily, it's super easy to clean with some Pledge® Lemon Clean Furniture Spray and a dust cloth.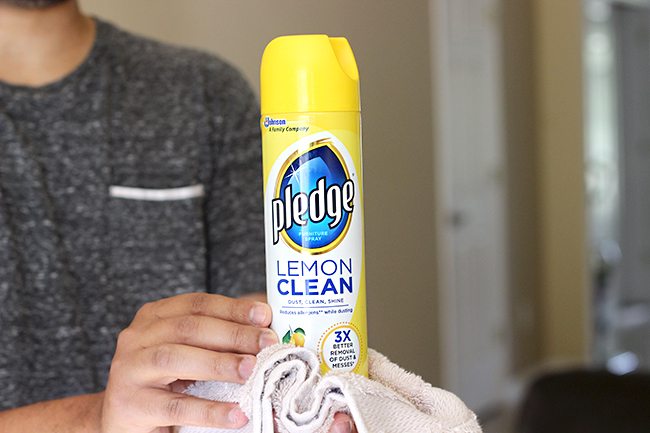 Damp Dusting Solution
There are so many surfaces in our home, it can be overwhelming to try to figure out which products can be used and where.  Pledge® has a variety of products to help you tackle dust and potential allergens in your home. For example, Pledge® Lemon Clean Furniture Spray is safe for surfaces such as wood furniture, leather, granite, stainless steel, marble, plastic and laminate. Many of the surfaces we actually covered today where pesky dust hides.
Some people prefer to do damp dusting to tackle cleaning.  It's convenient to spray a cloth and just use the cloth OR pre-moistened cleaning wipes to tackle anywhere you need to dust.  It can also be beneficial because it can protect against water damage and prevent stains. Pledge® Lemon Clean is perfect for tackling pesky dust spots and it's also available in wipes or as a spray! It also contains Allergen Trappers® to remove dust and up to 90 percent of the allergens found in dust. That's a whole lot!
Pledge® Savings at Dollar General
Are you ready to tackle those pesky areas? Pick up your favorite products like Pledge® Lemon Clean Furniture Spray and Pledge® Multi Surface Antibacterial Everyday Cleaner at your local Dollar General! Right now, you can even save .50 with a digital coupon!
Download a coupon for $0.50 off any 1 Pledge® Furniture care product on the Dollar General Coupon Center.
Where did I miss? Where else do you notice hidden dust in your home?