Are you excited about the emergence of pumpkin spice everything? It's one of the many things I love about October. It felt like a really long wait before I was able to get my hands on some Pumpkin Pie Spice International Delight Creamer here in Florida. I actually got nervous that people don't get as excited about Autumn here as they do in New England, but phew. This conversation is sponsored by International Delight. The opinions and text are all mine.


In case you haven't noticed, I've been sharing fun new ways to enjoy International Delight each month. I have to admit, I've been impatiently waiting to be able to share a fun idea using their Pumpkin Pie Spice!  Now that I have my fridge stocked, let's get the party started! Let's make Pumpkin Spice S'mores Coffee! Mmm.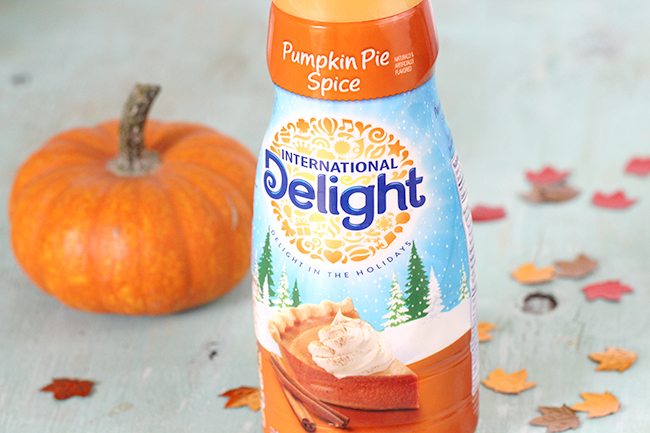 Delicious hot coffee and the flavor of Pumpkin Pie Spice as well as real toasted marshmallows make for a seriously treat. I don't know about you but one of my very favorite things to enjoy is definitely a combination of pumpkin flavored coffee beverages.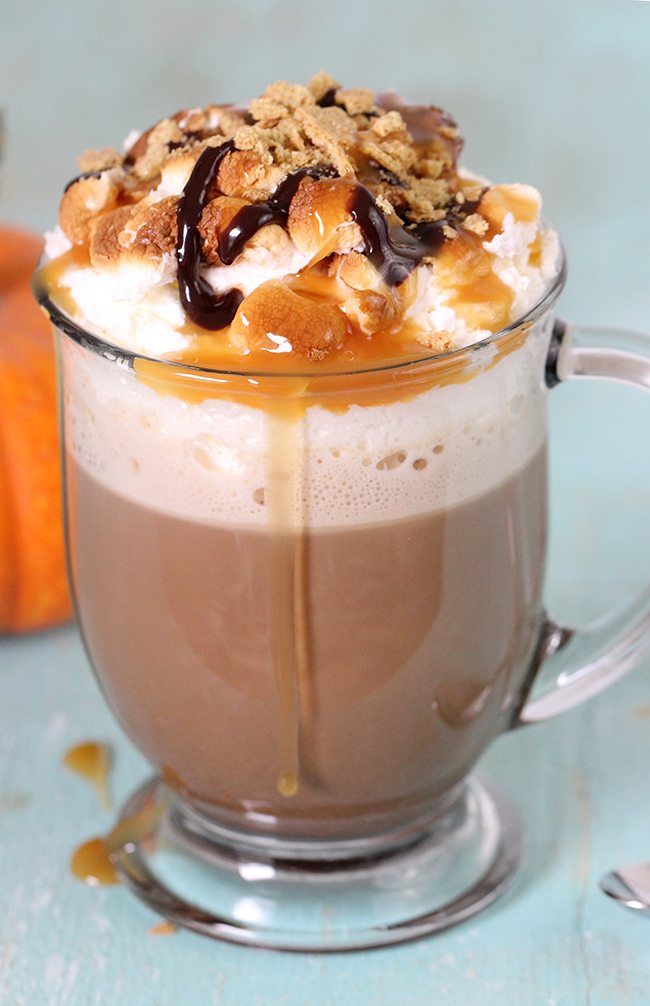 This quick and easy recipe is specially made just for one, that's right. So you basically don't even have to share. I have your back people 😉
Pumpkin Pie Spice S'mores Coffee
Ingredients
1/4 cup mini marshmallows or marshmallow fluff
1 cup hot coffee
1/4 cup International Delight® Pumpkin Spice Creamer
2 Tbsp chocolate sauce
Whipped cream or Topping
Caramel & chocolate sauce for topping
Graham cracker crumbs
Instructions
First, place marshmallows on a foil-lined baking sheet. Broil for 1 to 2 minutes or until golden brown, be sure to keep a close eye on them as they can over-toast really quickly. Combine hot coffee, Pumpkin Spice International Delight and chocolate sauce in a mug. Top with marshmallows or marshmallow fluff and whipped cream. Lastly, drizzle with chocolate and caramel sauce & sprinkle graham cracker crumbs over the top. Enjoy!
https://cutefetti.com/2015/10/pumpkin-spice-smores-coffee.html
I hope this scrumptious cup of goodness will help you sneak in some relaxing and peaceful moments this fall!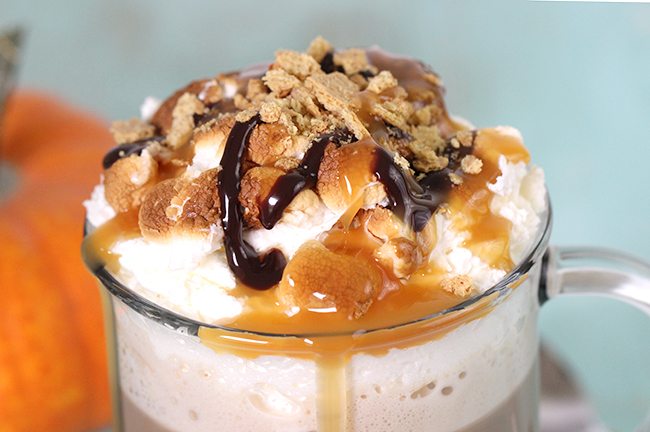 Never miss a thing by becoming a Fan of International Delight on Facebook, Twitter, Instagram& Pinterest.
Sign up for their newsletter right now! You'll not only get awesome things in your inbox like an instant coupon for signing up, but you'll also be entered to win PRIZES like a coffee brewing system!
Have you picked up your Pumpkin Pie Spice creamer yet? 
This conversation is sponsored by International Delight. The opinions and text are all mine.