It's no secret that I'm not a clean freak. Well, I love a good clean home as much as the next person, but I'm pretty bad at keeping strict about it. I mean really bad.  Always game for good shortcuts, I came up with some ideas to get more bang for your vacuum buck. Here are 5 ways to use a vacuum to clean your entire house beyond just rugs. You know, for those days you want to go above and beyond after vacuuming your rugs.  I received a Dyson Ball Animal for review purposes, regardless my opinions are my own. This post also contains affiliate links. Please be sure to read the instructions and directions on your own vacuum model before trying anything new. All vacuums are made differently.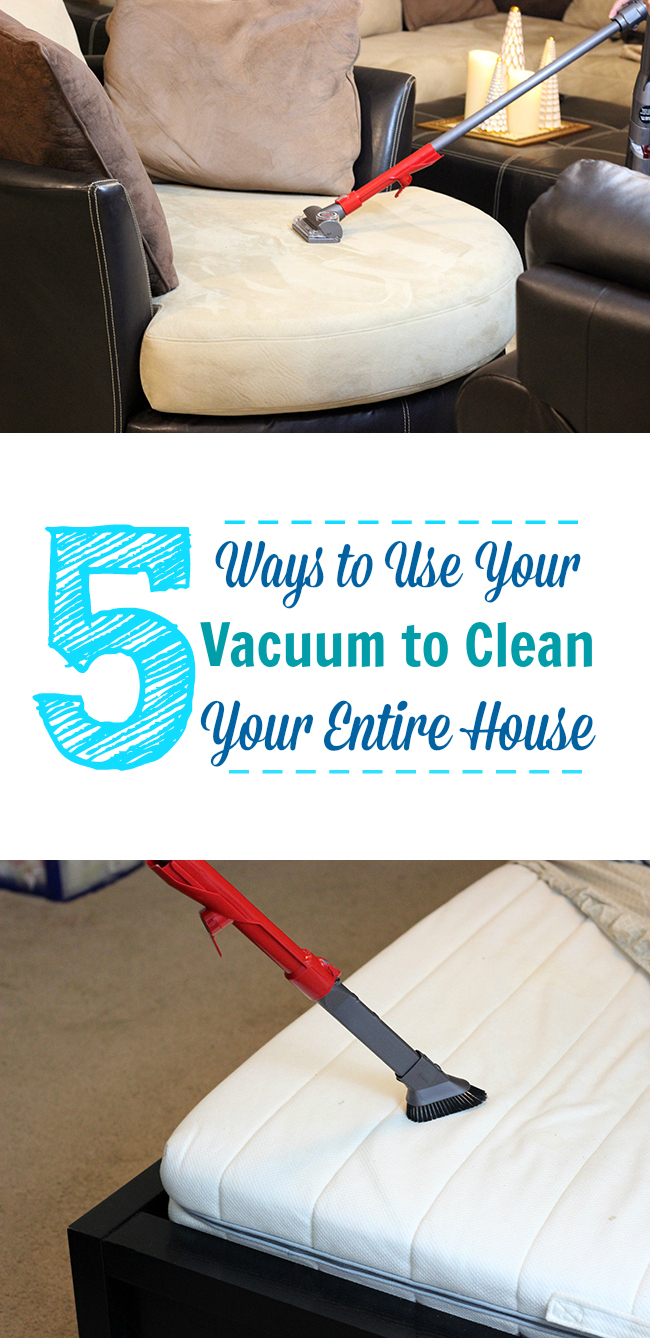 My husband is the one who generally gets excited about vacuums, seriously. This is the first time that we've used a Dyson model at all, but I'm glad we did. When thinking about what you want to accomplish with a vacuum, it's really simple. You want it to WORK for you. You want spotless floors. Am I right? The Dyson Ball does exactly that. The suction power is extremely noticeable. After using it on our rugs, it not only sucked every bit of visible dirt and cat hair up, but it left them noticeably refreshed.
Use a Vacuum to Clean Your Entire House
The suction power gave our rugs an overall better look which I wasn't expecting. It honestly inspired me to see what else it could do. Now on to the ways you can use your vacuum to get even more done around the house!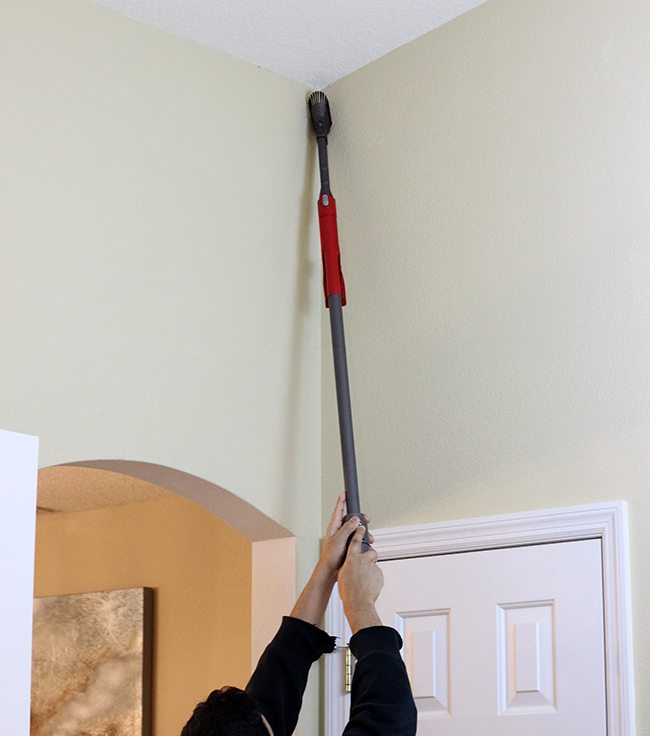 1. Corners & crevices are magnets for dirt and dust. Use your vacuum's wand to help you tackle it head on. This is the first time that I've lived in a home with such high ceilings. I'm glad to not have to stand on a ladder to get things clean.
Don't forget the ledges. (This Dyson Ball Animal attachment is awesome for this.)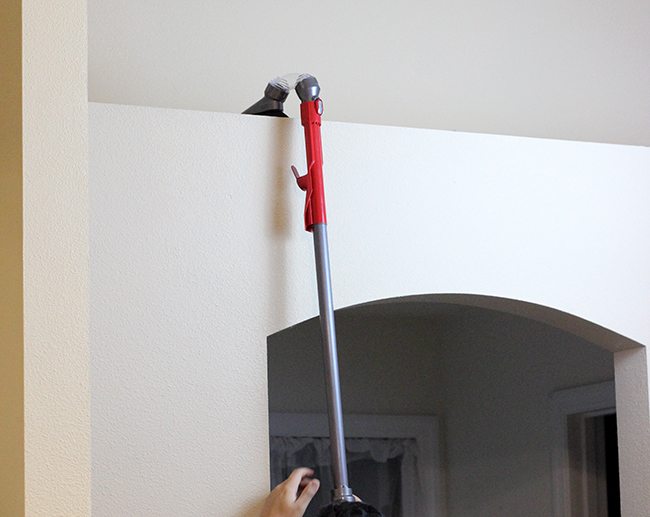 2. Windows. Yes, windows. Why not? They may be hiding by extra dusty curtains and blinds, but their probably in need of a good cleaning. Quickly tackle unwanted dust by using your vacuum to suck up all the icky dirt and dust.
3. Mattresses. Total confession, I haven't thought to clean ours for as long as I can remember. Don't judge. Cleaning sheets and blankets is a no-brainer but you can step it up by giving your mattress a once (or twice) over with a vacuum.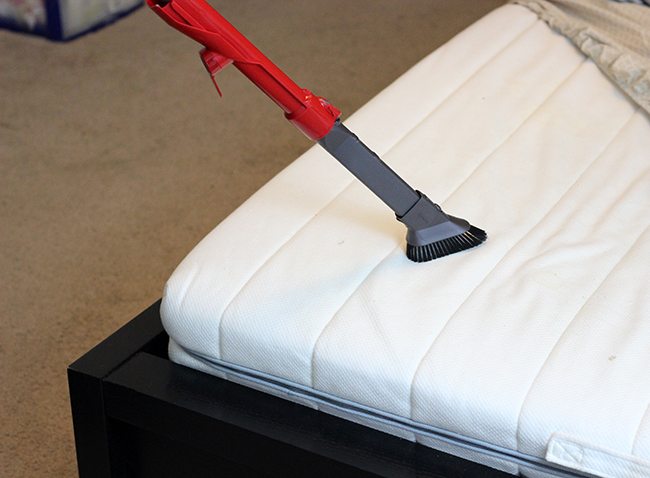 4. Furniture. With a cat who loves leaving behind a trail of where he's been, this is much needed.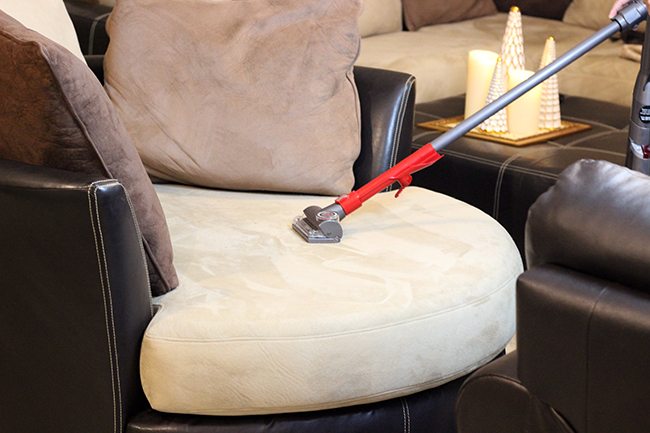 5. Hard to reach places. Like Vents. Have you looked at yours lately? Gently whisk away all the build up in just seconds with a vacuum.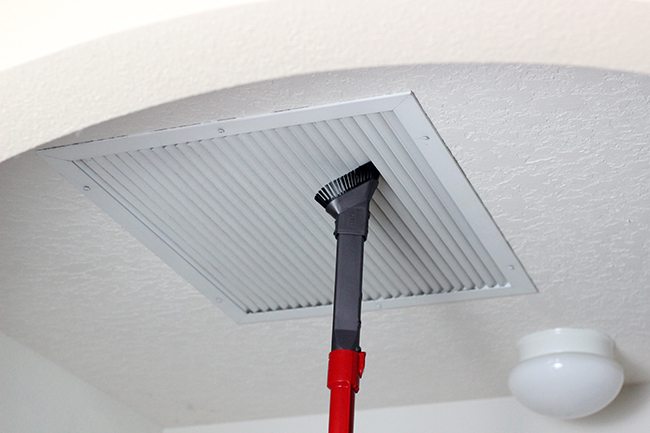 and fans. Don't even get me started. What a dust festival.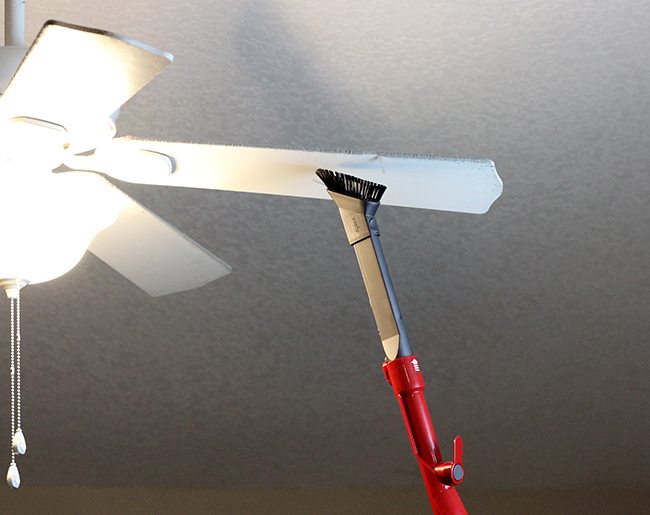 The ways to leverage your vacuum into a full house cleaning tool are not limited to just these ideas. Make yours work to the max for you and get more things done quicker!
The Dyson Ball Animal upright vacuum is pretty amazing. After using it all over our house (literally) to try it out, we're impressed.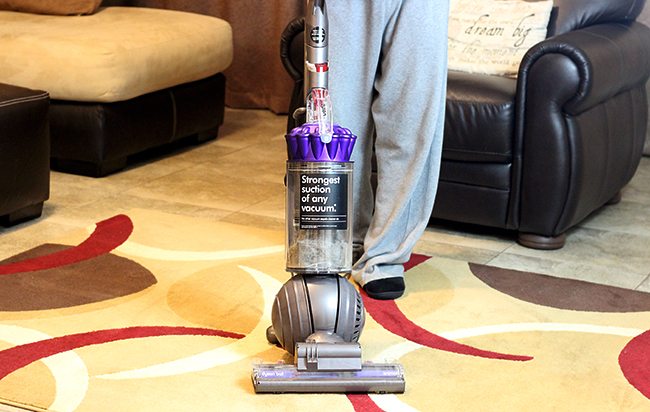 I love was how flexible it is. The base itself swivels and essentially contorts to fit where you need it and takes corners like a serious pro. I'd say it's the most flexible full sized vacuum that I've ever used.
Other notables about this model are the tool attachments as you can see pictured throughout this post. To date I've used variations of them to vacuum my living room furniture, bedroom mattress and even high ledges and corners of our ceilings that we otherwise wouldn't be able to reach without a ladder. Score!
Lastly, the cord length and the length of the vacuum wand are really long making it really convenient to get the job done without having to relocate the vacuum much. That saves me time but most of all frustration. It's a win for me!
Do you want in? Shop Best Buy to purchase or learn more about the Dyson Ball Animal.
How do you use a vacuum to clean your house beyond just your rugs and floors? Share!