It's so easy to lose your mojo in the colder months or heck for any reason at all. There is nothing like a hint of warmer weather to make you want to jump into action. At least that's how it usually works for me. I'm going to share some seriously simple ideas to make getting active stink a whole lot less. There may also be a pun involved here 😉 This is a sponsored post by Lunchbox about Dry Sprays at Walmart. All opinions are my own. 
Make Working Out Stink Less
Take it Slow. If you're just starting out, take it easy on yourself. Every step you take towards being more active is more than you were doing before. You don't have to make a huge commitment to get the ball rolling. Be easy on yourself. Even if you commit to being active for 10 minutes at a time, give yourself a pat on the back.
Wear Comfortable Gear. If there's one thing I know about, it's blisters. Before getting a bit physical, take time to find comfortable foot wear and clothing. It's totally worth it, take my word for it. I'm not even going to bring up chub rub today, I'm sure you understand. 😉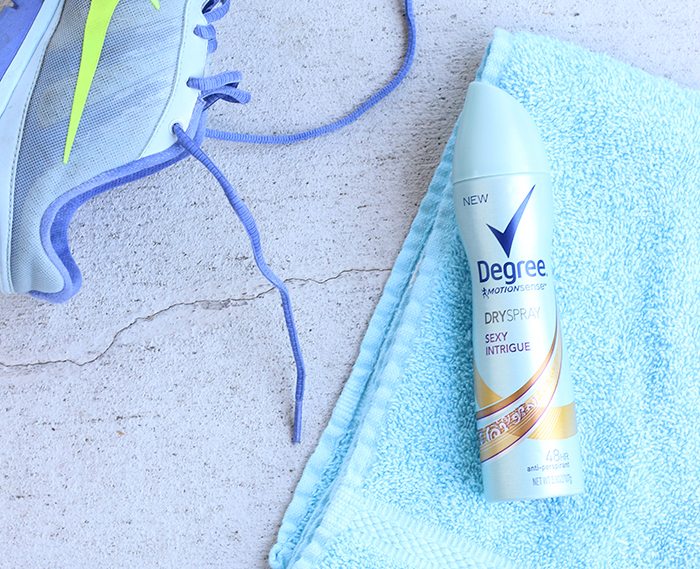 Buddy Up. Up your efforts by finding like minded friends or family members. Just remember not to let them hold you back if their goals change.
Plan Rewards. Go old school and make yourself a reward chart. Don't be afraid to use a sticker system to track your progress. When you're feeling down, you'll feel instantly great again when you can take the time to pat yourself on the back. Just remember to choose rewards that will help keep you motivated.
Protect Yourself. Your muscles might be a little sore, but you don't need a sun burn or wind burn. Protect yourself according to the elements. Whether that means choosing to get active earlier or later in the day, wearing sunscreen and hat or bundling up.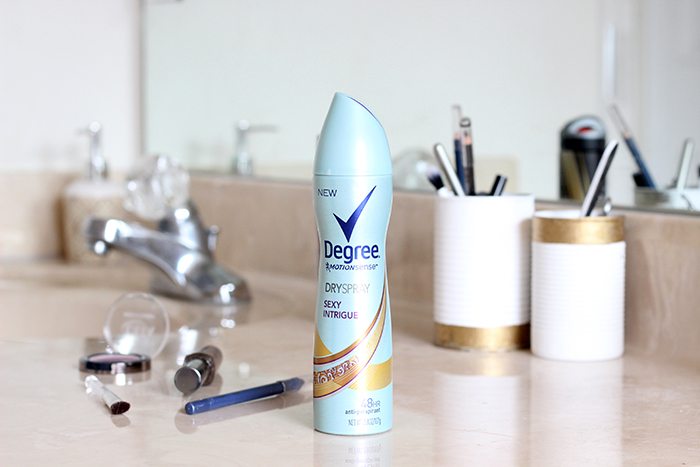 Stink Less. An inevitable side effect of being more active is sweat. Sweat can be a stinky matter, that's why it's important to find a solution that works best for you.
That's where Dry Spray comes in to play. No matter what your activity level is from slow and steady to adventurous, there is a spray for everyone. Brands like AXE, Degree and Dove offer a unique twist to keeping extra dry. The beauty is that these sprays will keep on working for you for 48 hours! Now that's commitment.
I'm a woman of many pet peeves and wet armpits are #7584 on my list.
From the moment I put on antiperspirant to after a workout in 90 degree weather, I want to feel as dry as possible.
You might be just as surprised as me to learn that these sprays actually go on instantly dry. Who knew?
We recently tried Degree Motion Sense Dry Spray and were pleasantly surprised. Check out my video for the scoop:
See what people are saying about these Dry Sprays over on Walmart.com
How do you make getting active stink less? Share your tips!