I've always spent time spoiling myself to spa treatments at home even as a young girl. This became such a regular thing to me and these were years before I ever went to a real spa. Now that I'm more adulty with tons of other things to do, it's harder to squeeze in the time to do either. But, having just the right things on hand makes it a lot more do-able. It's really just as simple as a trip to CVS to get the ball rolling. Today I'm sharing my favorite drugstore finds for creating a DIY spa. This is a sponsored post by Lunchbox about Caress® Mystique Forever and Forever Collection, all opinions are my own.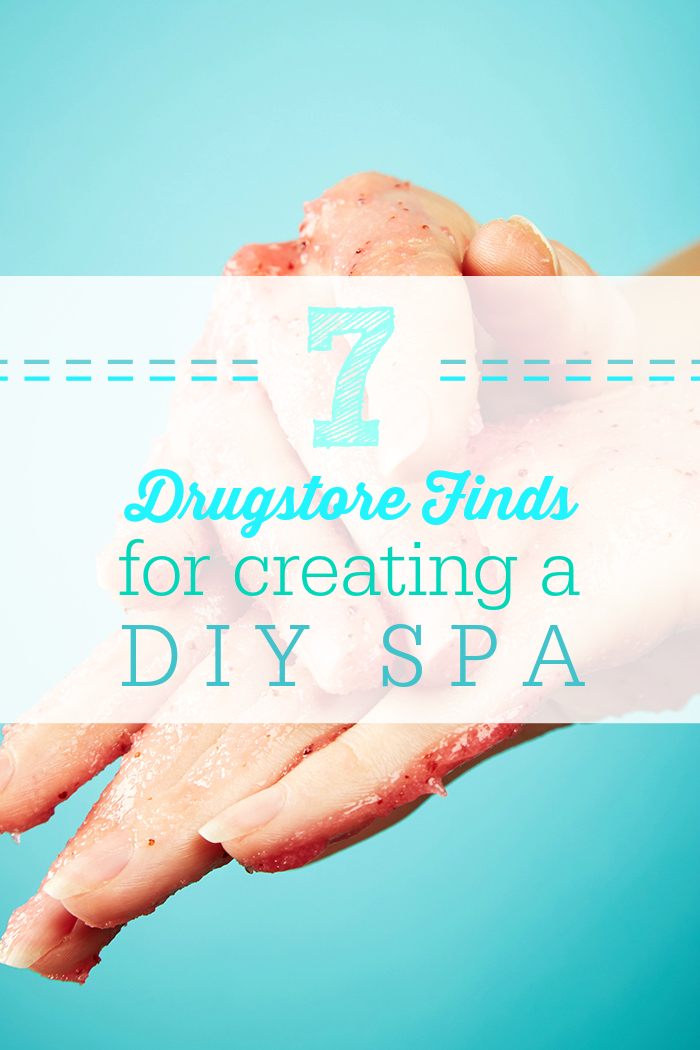 These simple and fun ideas start with just a quick trip to your local CVS. Make a list, don't make a list, you're going to love the perfect skincare finds.  Cruise the aisles to find the perfect products and tools for creating a DIY spa scene and everything you need for treatments you can do right at home.
7 Spa At Home Finds From The Drugstore
1. Create a Spa Scene. Start with scent, freshen up your bathroom and create ambiance with a candle or air freshener. Make sure everything is clean and tidy first and spend some time making things as cozy and relaxing as possible.
2. Create a Shower Sanctuary.  Improve your shower with a luxurious body wash and the perfect add-ons. So much of going to the actual spa is in the experience and taking in each moment with the hopes that you'll feel rejuvenated. Scent plays such a huge part of it, at least for me. Next time you're at CVS make a trip over to check out the Caress® Forever Collection. I recently had the chance to enjoy the Mystique Forever scent which can be best described as having a captivating and alluring scent.  It's flirty and feminine.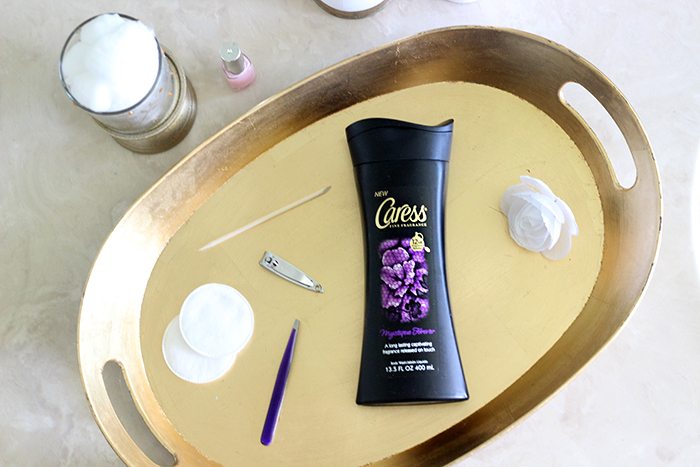 If you're not familiar with this intriguing line of body wash, they actually last 12 hours and are touch activated. Imagine making the spa experience last for hours and hours? Sign me up!
3. DIY Facial Supplies. From the perfect cleansers to special facial kits, spend some time cruising the beauty aisles at your local CVS to find some new favorites. You probably won't even believe how many options you'll find from anti-wrinkle solutions to scar treatments.
Face Masks. Nothing makes me feel more refreshed than a good facial mask. You'll find these in the form of quick pick-me-ups at the Drugstore. My recent fav? Charcoal infused masks. Who could imagine that a dark grey facial mask could make you feel so refreshed?
4. Scrub It All. You'll find everything you need to exfoliate from facial scrubs to foot scrubs and everything else in between.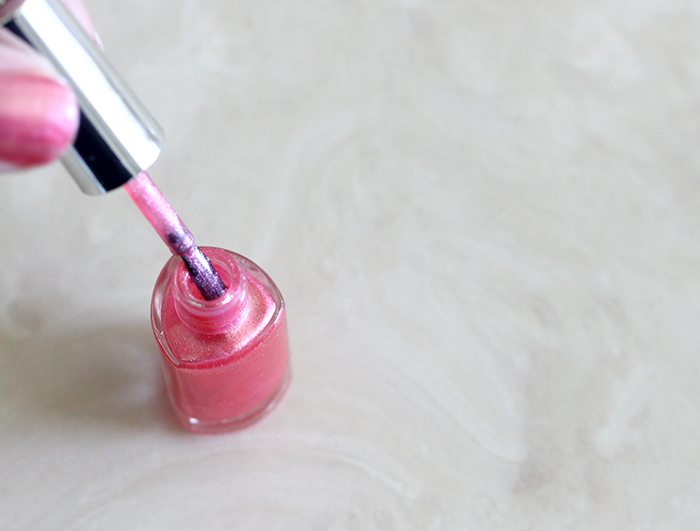 5. Fashionable Fingers.  Grab cuticle sticks, oils, clippers and nail files to start off your DIY manicure. To seal the deal check out the hundreds of pretty nail polish colors showcase your fabulous work.
6. Treat Your Toes. Think foot spa, foot massagers, gel booties &  aloe infused socks. Treat your feet to an amazing soak and exfoliation. When my feet feel pampered, I feel so much better just like that.
7. Wax Treatments. Shave bucks off of your hair removal treatments by doing it yourself. My favorite are the wax strips, no need to warm your own wax and get all messy. Of course I have to get myself ready for that gut-wrenching rip – but at least if you do it yourself, you know exactly when to brace yourself. 😉
Part of the reason that I love DIY spa treatments is because you can save TONS of money vs. going to a spa. You can save even more when you shop the sales at CVS.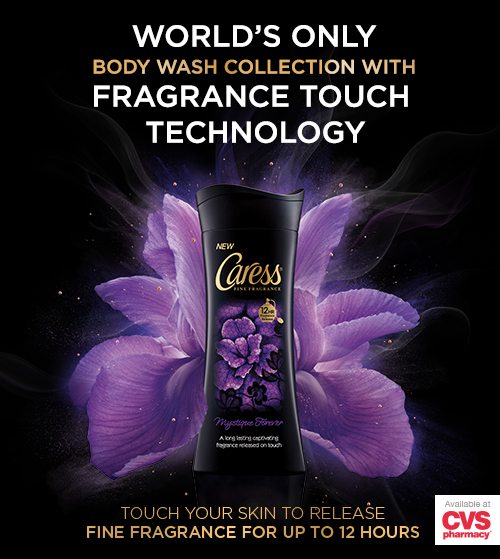 To round it all off, I have a special offer to share with you!
Head to your local CVS for this special Caress® Body Wash deal that's perfect to stock up!
BOGO DEAL! Buy One Caress® Body Wash, Get One Free at CVS between 4/10/16 and 4/16/16.
Hurry & stock up now! But before you go, enter my sweet giveaway!
#CARESSFOREVERSAVINGS GIVEAWAY
PRIZE:    A $20 CVS Gift Card and a Caress Mystique Forever Body Wash, 13.5 oz (ARV: $25)
RULES:
-Read the Official Rules
-Giveaway is open to US Residents 18+
-Giveaway ends on 4/20/2016 at 11:59 PM EST
Tell me why you would love to try the new Caress® Mystique Forever Body Wash!