When I was a teen, the most techy thing I owned was a beeper. We didn't even have cable most of my younger years, now it seems that tech has taken over every inch of the day. Getting my teen to step away from his video games and put down the phone is not for the weary. But, being honest… I'm guilty too. Today I want to share an inspired idea to get your kiddos (and yourself) to break away from all the screen time, let loose and have some real fun. We received a Killerspin Ping Pong Table for review purposes, all opinion are my own.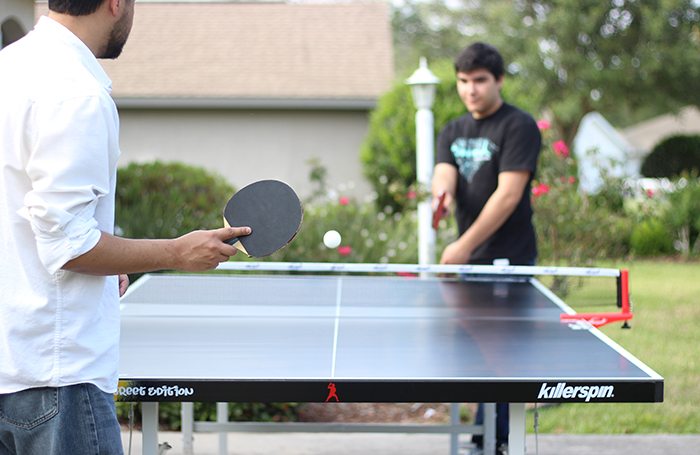 My aunt and uncle used to have  badminton at their house, playing ping pong always reminds me of those fun carefree days. These days, gathering up the family might take a little more effort with all of the distractions, but it can totally be done. It's all about finding activities to do that the whole family will love and it simply takes giving it a try. Are you in?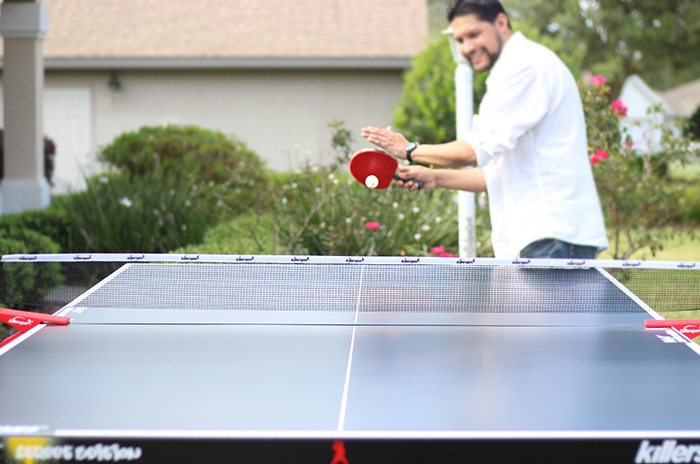 Since setting up our table, things have really gotten a lot more fun now. We have something to really physically do right at home. A real fun excuse to put down the tech for a minute. My husband and I have even played late night for hours at a time.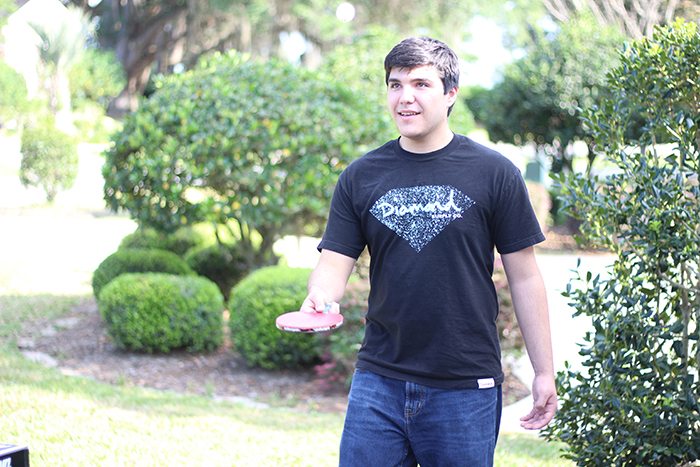 Having the table at home inspired a fun gathering over my son's spring break. Now he can invite friends over to hang out and play. It's refreshing to see teens actually playing something real and not just vegging in front of a TV with controllers.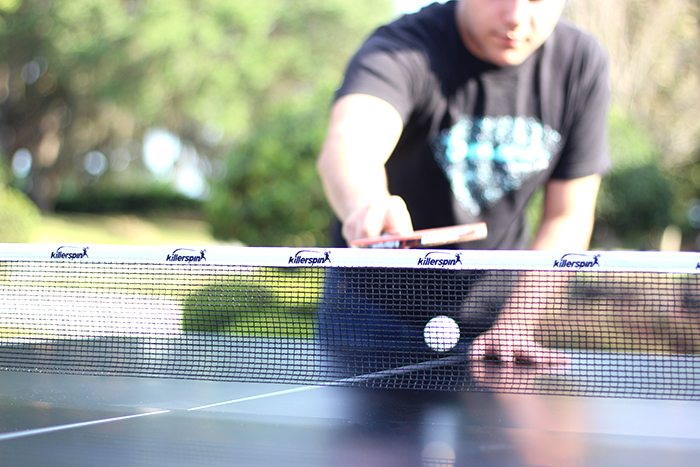 I was excited to receive a Killerspin Tennis Table that can actually be used indoors AND outdoors. The model we tried out is their MYT Outdoor-Street model. Now that we live in Florida, we can really get out and play outdoors pretty much all year round. This model rolls so that you can move it around and also has the ability to fold up nicely if you have limited storage space. Score!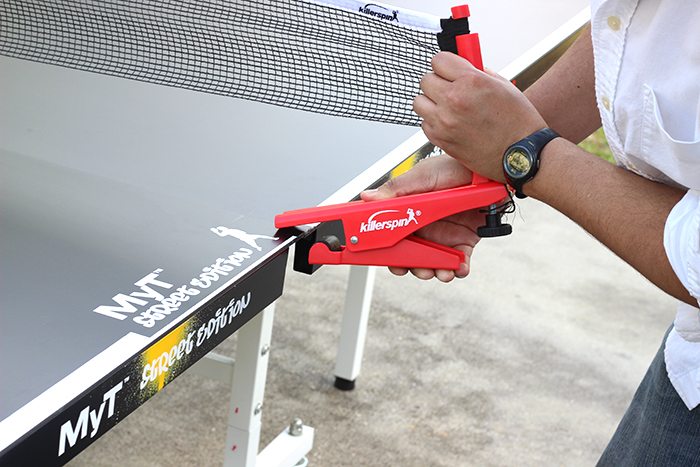 The net on this model basically just clips on and off for easy set up and movement too.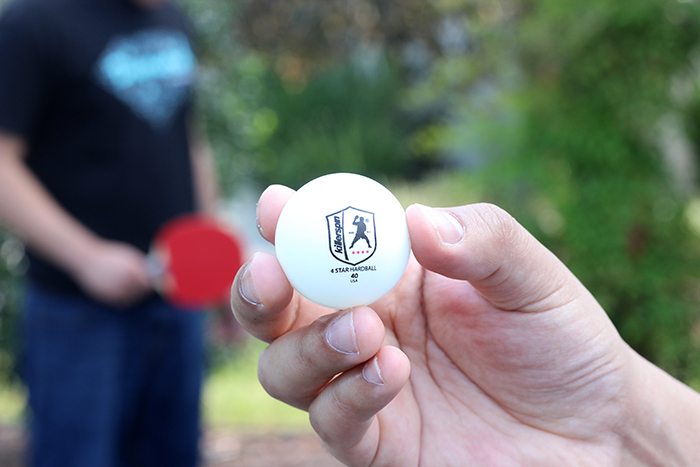 Killerspin also has all of the top notch table tennis paddles and balls that you'll need for the absolutely best game.

We've been playing over the last couple of months, here are the benefits we're seeing so far:
Benefits of Unplugging & Playing:
A way for our family to bond by having fun.
Improved communication. It's easy to connect while smiling and having a good time.
Easy to get active right at home.
Less time staring at tech and vegging in front of games and TV.
Something to do right at home. From teen gatherings, family games and even for couples.
Visit Killerspin.com for more ways to bring your family closer too with Table Tennis.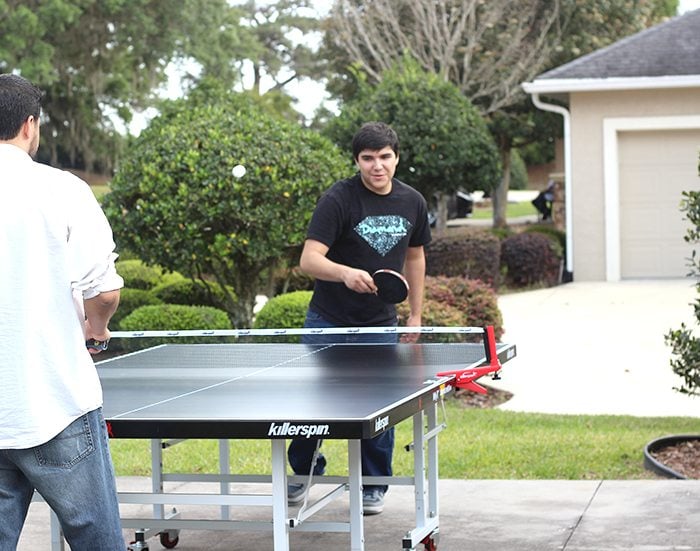 Interested in unplugging too? Visit Killerspin to find out more information and purchase your own. Make sure to visit me again soon, I'll be sharing ways to have fun with Travel Ping Pong and I'll also be giving away a table for a lucky winner! Whoo hoo!
How do you get unplugged as a family? Would your family benefit from having a Ping Ping Table too?