Ugh tax deadlines. Enough said, right? Can you relate? I'm almost literally knee deep in paper work as we speak. As you know, I work from home and come tax time it's not for the faint of heart (me).  It's the one part of business that I totally and admittedly stink at. Thank goodness for the internet, good home business tools, silly stress relieving memes and some other offbeat useful sanity savers for tax time. This is a sponsored post, all opinions are my own.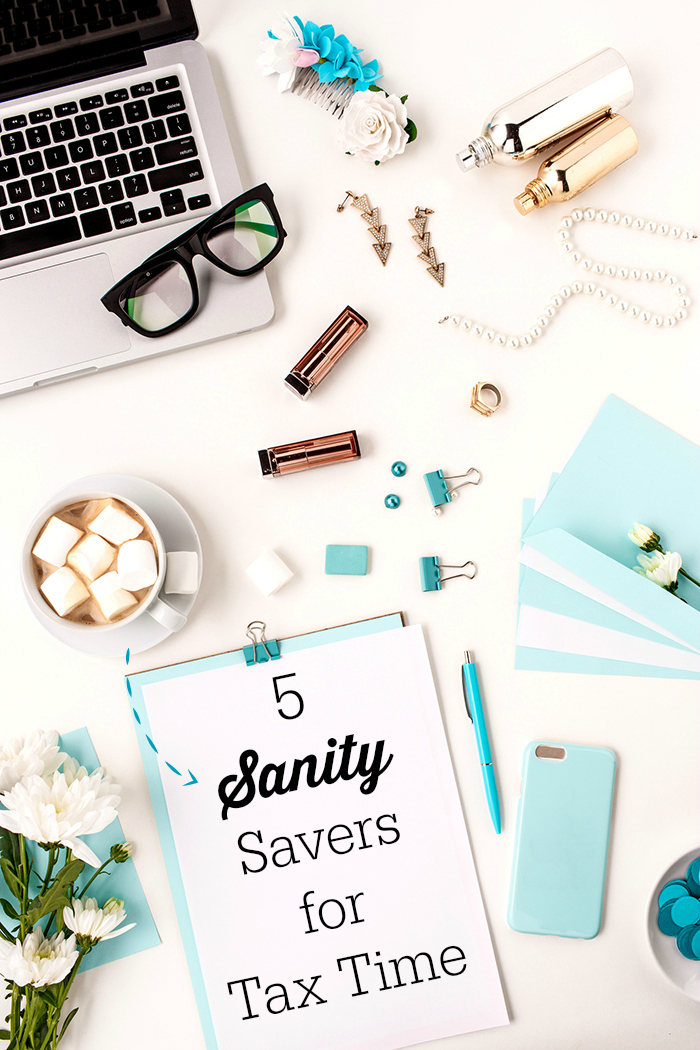 To zip some of my stress away and to take a much needed break from staring at forms and tallying up receipts… I bring you my own personal sanity savers for tax time. Some are totally serious and others are well… just the way I deal with stress here. Take a peek into what April looks like for me.
5 Personal Sanity Savers for Tax Time
1. Post its & Clips. If I didn't have a lifetime supply of binder clips, paper clips and sticky notes on hand, things would be totally crazy around here. Keeping organized is a mega challenge for me as-is. A humongous obstacle indeed.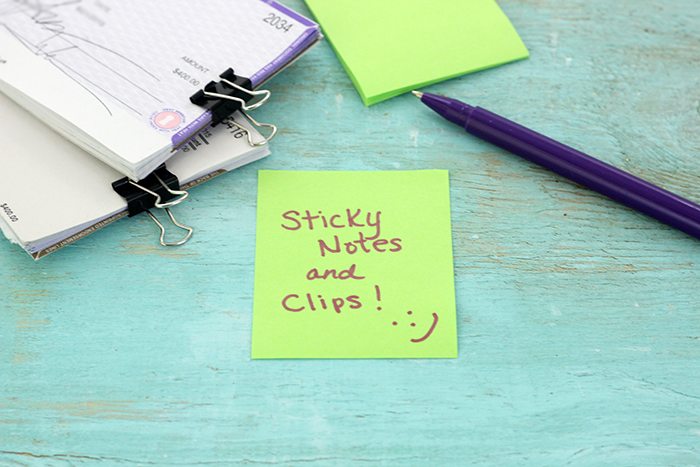 2. Pretty Folders. If there's something that makes keeping organized *happy* for me it's having pretty organizational supplies to make me smile a little. That would also explain the polka-dot pencil holder and chevron magnet board at my desk. If it's going to be challenging and messy, it may as well be decent to look at.  Could be called a "beautiful disaster" if you will. 😉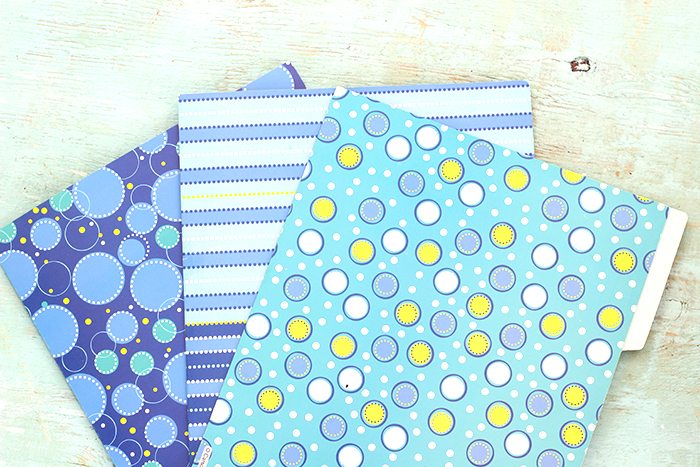 3. Coffee. Don't you dare make me do my taxes like an adult if you're not gonna keep the coffee flowing honey. I prefer iced, so pour it up, sweeten it up and swirl it up. Please include a straw for easy slurping. Hopefully there's enough coffee in the world to handle my tax prep stress.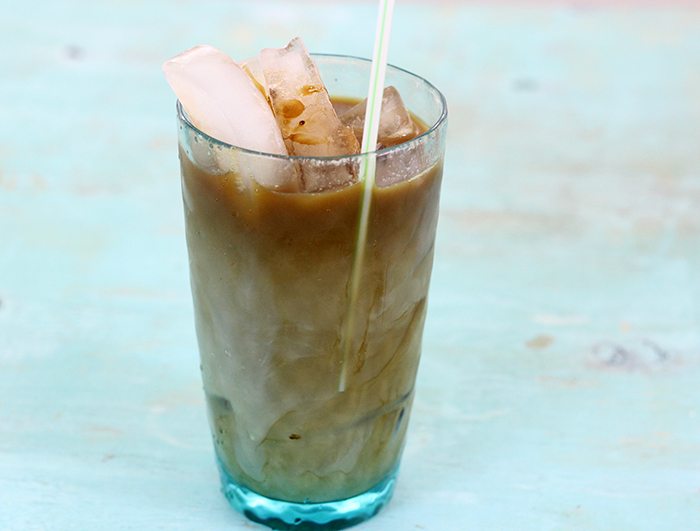 4. Loud Music. Nothing relieves me of stress more than blasting a good song, on repeat. My family doesn't quite appreciate it as much as I do, for the record. Did I mention that I also sing along quite loudly too? It works for me!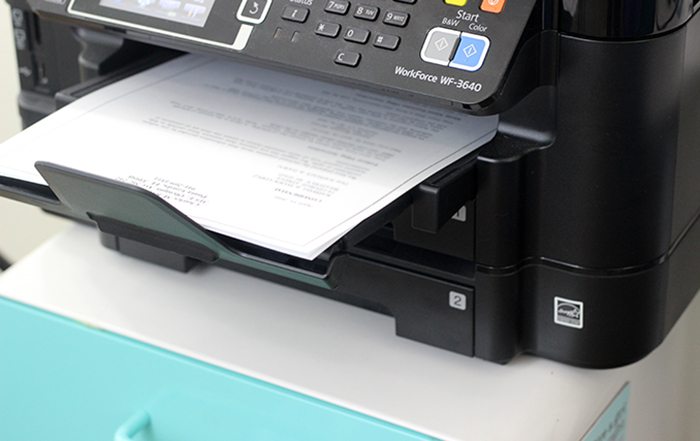 5. An Amazing Printer. If I didn't have a reliable printer, getting my tax documents together would be even more challenging. My current printer works fast too and has never even jammed on me. That's a total first. Being able to print off tax docs and other backup is a total must especially for at home business.
Speaking of amazing printers, let me introduce you to the new Epson WorkForce ET-4550 EcoTank™ Printer. I'm currently using the WorkForce-3640 and love it, so this new model caught my attention. Top loading printers are a must for me. If you've never had one, you're totally missing out some pretty amazing printer perks.
But hold up… this hot new printer COMES WITH up to 2 YEARS OF INK IN THE BOX.   This total alleviates one of the stresses of deciding which printer to buy. The cost of ink is always high on the list of things to consider. Get this, the refills are low-cost too.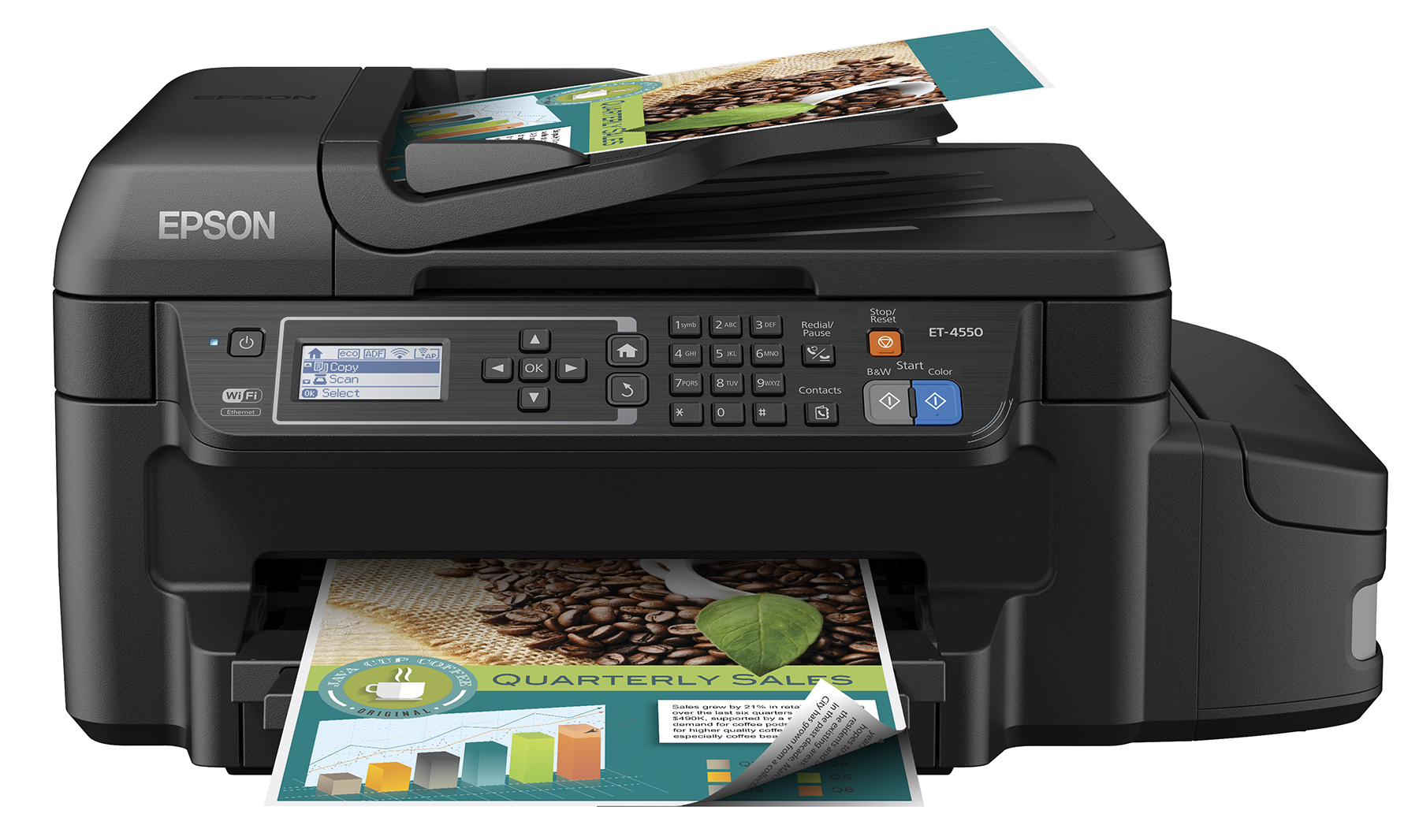 Here are more of my favorite features:
Auto 2-sided printing with a 30-page Auto Document Feeder
Holds 150 sheets of paper, so you can load paper less often
Print wireless with  iPad®, iPhone®, tablets and smartphones
Get more info about this revolutionary new printer on Epson.com/EcoTank.
So, spill! How do you stay sane during tax time?