Buying a home is a huge deal. It's such an exciting time, right? With all the good that comes of it, there are so many considerations. Your budget will get a bit tighter, so it's probably good to know what kind of improvements will be needed before you make the big decision. When moving to a new home, we all have big visions. Maybe a wall here or a new deck there. It's necessity vs. wants. DIY projects naturally sound appealing because you can save big bucks and there are some things you should leave to the pros. I'm really excited to partner with Chase, which is helping to make the homebuying experience easier. This is a sponsored post, all opinions are my own.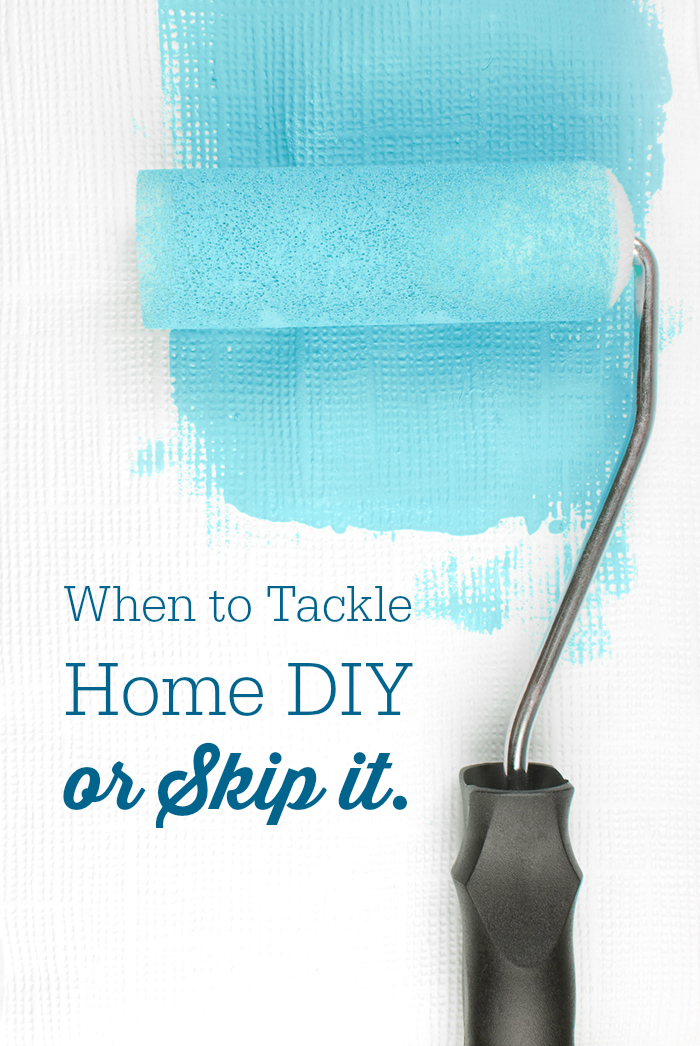 The truth is, only you know which way to go, but I wanted to share some interesting things to help you along in the decision making process. A couple of weeks ago I shared an Infographic in this post about Modern Homebuyers with results from a survey from Chase. We talked about some trends that might be helpful to know when it comes to deciding how to (and if you should) up the value of your home with improvements.
Home Improvements. To DIY or Skip.
Refreshing news! The majority of home owners (66%) are confident that the value of their home will go up over the next 5 years. Two in five home owners (38%) are considering or plan to use a Home Equity Line of Credit in the next five years. Many of those people plan to use use a line of credit to make home improvements. So, let's weed through it all and talk about things to consider when it comes to home improvement, shall we?
Cost. One of the very top things to consider are the costs. The first thing to do is decide how much money you have available to use or in this case, how much you're willing to use.
Home Value. If you decide to make an investment, will it truly add to the value of your home? Will it make it more marketable in the future… or not? Are there other projects that would add to the value that might be worth doing instead?
Time. The next consideration is time. How long will the project take? Weigh out the time it would take a professional vs. how long it will have your home is disarray if you were to take it on yourself.
Safety. Another topic that can't be ignored is safety. Is your home project safe to take on yourself? Make sure to know your risks before making such a big decision.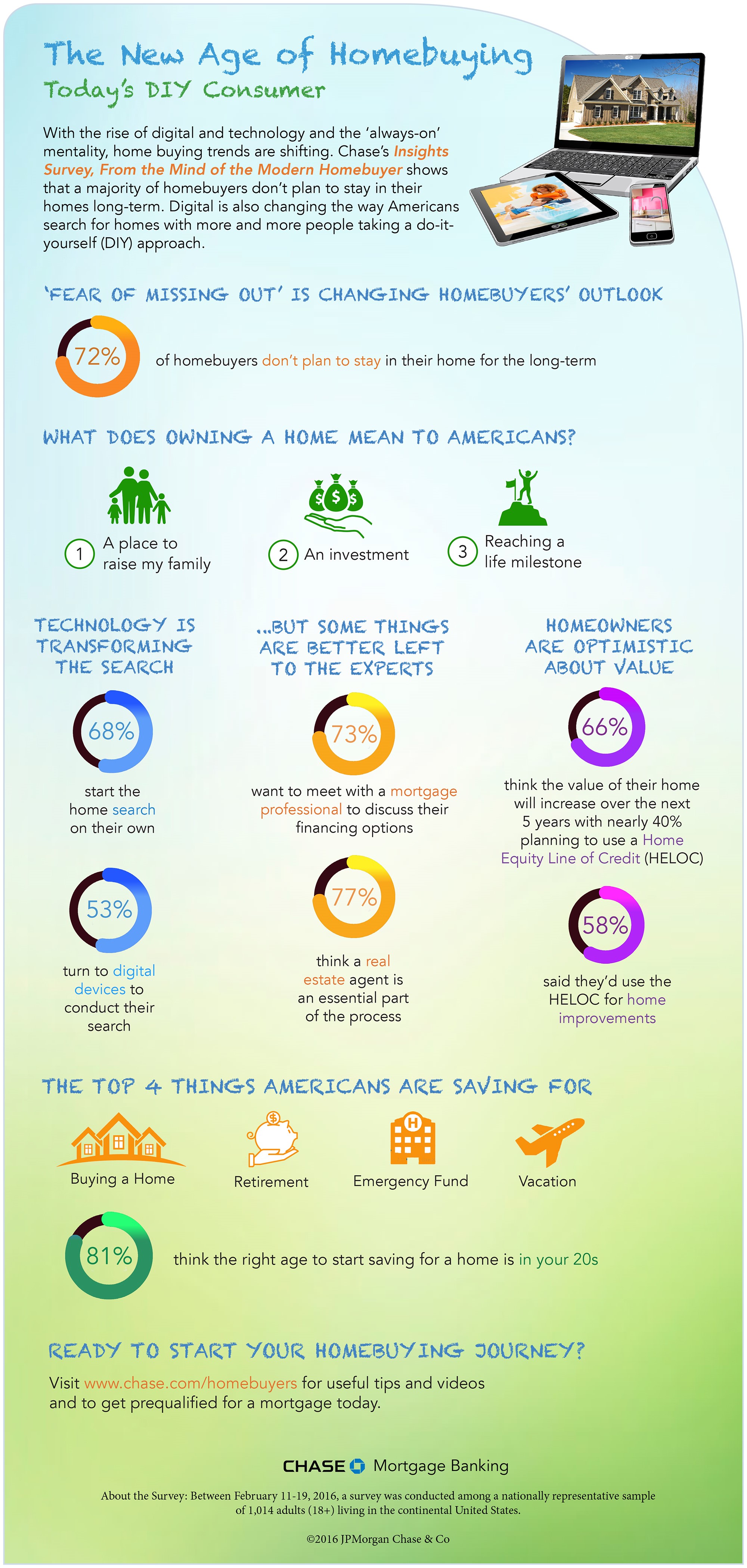 No matter which projects you choose to take on or skip, make sure to weigh all of your options before you take the plunge.
To begin your journey to the front door I'd encourage you to visit chase.com/homebuyers where you can also find out more on the survey and homebuying tools and tips.
Have you ever done home DIY? What were your considerations before jumping in?