'Tis the season for snapping pictures and capturing memories. I remember a time when I used to get my photos developed, but it's been ages since I've taken advantage of that option. It seemed like such a hassle to go take my photos somewhere and then have to pick them up again. I just fell out of love with the whole process I guess. Amazon Prime Photos has created something that's completely seamless and getting photo prints are made fun again. Cherish all of your Holiday Memories with Amazon Prime Photos this year, I'll show you how. Thanks to Amazon for sponsoring this post and providing prizes for the giveaway! Amazon, Fire and the Amazon Fire TV logo are trademarks of Amazon.com, Inc. or its affiliates.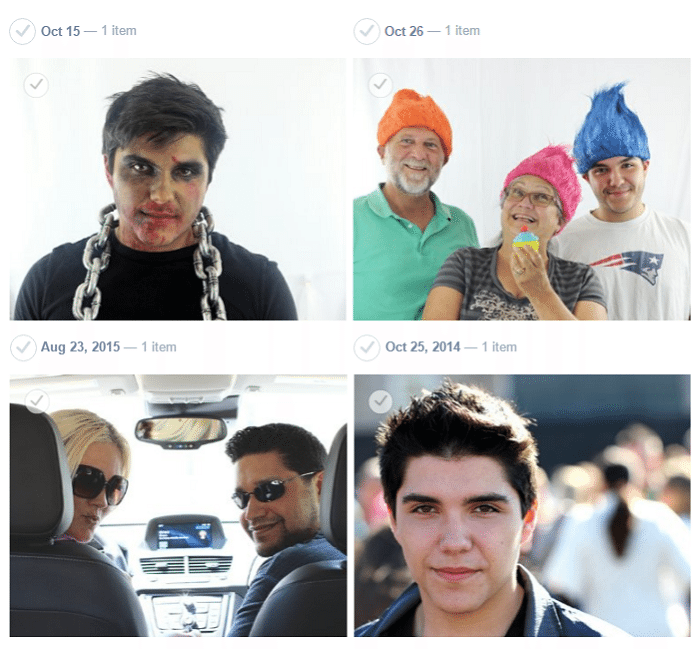 With my tight schedule nowadays, I'm always game for convenience. Things that help enhance my life are more and more of a value for me now.
Free Photo Storage.
With the Prime Photos App, you can do so much. Keep your photos stored and organized by date, person, place and thing and it's all automatic if you want it to be.  Um, yes please. Just download the app and choose Turn on "Auto-Save".  With some travel that I did over the last couple of months, I'm really digging the ability to store my photos by places.
Free up Space on your Phone.
Plus with free unlimited storage, this is a score since phone storage can run out so quickly. This is a great solution to preserve your memories, there is nothing more precious. Losing photos is a nightmare, it's happened to me on several occasions and it's heartbreaking.  :/ Imagine having to delete amazing photos just to store new ones? Not an option we want to have to make.

Sharing is caring! Another beautiful feature of the Prime Photos App is the ability to share.  Get this, Prime members can share their free photo storage with up to 5 people. You can save photos right to your own Family Vault. Your photos stay private until you choose to add them. This feature is perfect for the holidays, if your family uploads their photos to the Family Vault, you can all pick and choose which ones you want printed or just look at them whenever you want to.

Amazon Gift Card Giveaway
As a special treat, one winner will receive a $500 Amazon Gift Card! How awesome is that? Hurry, this giveaway opportunity ends on 12/29. Get your entry in the Rafflecopter form directly below:
Amazon Prime Photos is available on computers, iOS and Android phones, and tablets!
Learn more about the Prime Photos App by watching this video:

Standard photo prints are only .09 each and Prime customers get FREE delivery, and free expedited delivery on orders of $15 or more! Print and be merry!
Have you checked out the Prime Photos App yet? How could this make your holiday even better?