Busy, busy this time of the year, huh? So many "Santa's helpers" out shopping and getting things done and I'm one of em'! When I'm looking for a quick bite and delish for breakfast before shopping or errands or just because (hey breakfast whenevs!) … I make a pit stop at Dunkin' Donuts. I love trying anything new and seasonal there, especially coffee flavors, it's kind of my thing. 😍  This is a sponsored post with Dunkin' Donuts, all opinions are my own.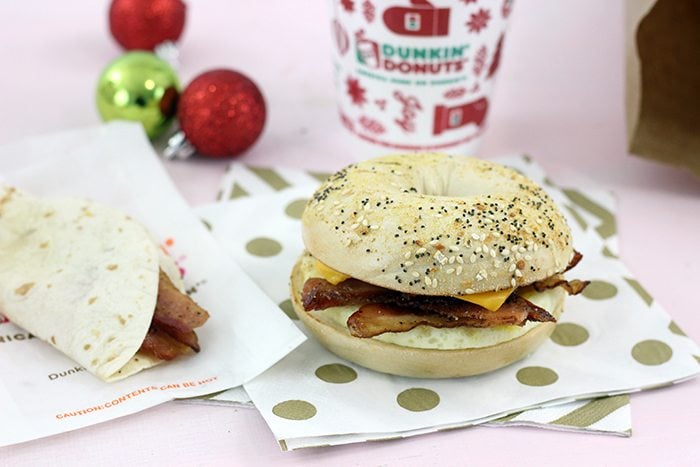 Well, if you haven't seen it yet, their Sweet Black Pepper Bacon Breakfast Sandwich that comes on a croissant OR you can get a Wake-Up Wrap® has made a comeback. Well, call me silly, I wanted to try it on their Everything Bagel (my favorite). It's SO good. If you are a bacon snob, this is totally for you. It has four strips of bacon coated in a brown sugar and black pepper seasoning . The flavor is poppin'! Don't even think of delaying, you so need to try these while they're available!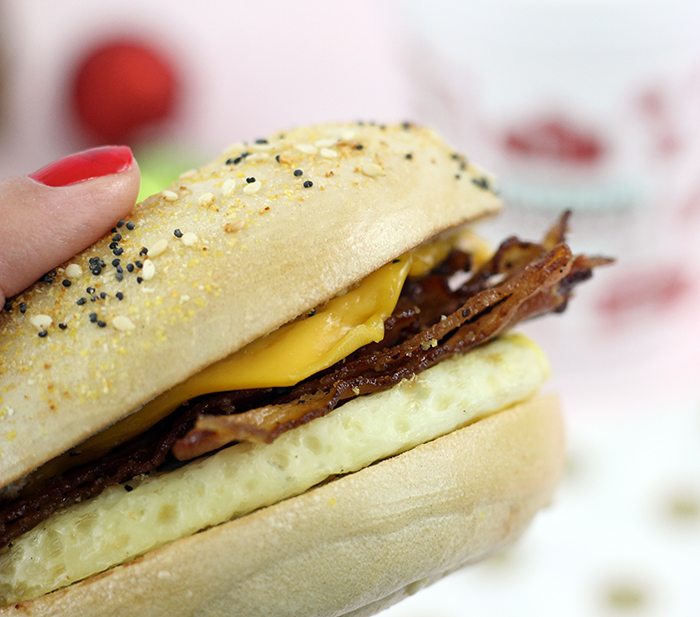 So many errands to run this month between shopping and preparing for holiday guests. Running on empty is totally not an option. I always treat myself to something yummy on any errand day because…hey that's a lot of work and I deserve a treat! The convenience of being able to grab something that's warm, toasty, delicious AND filling on-the-go makes me happy.
So, grab breakfast whenever at your local Dunkin' Donuts. Before tackling holiday shopping, you are going to want to fuel up.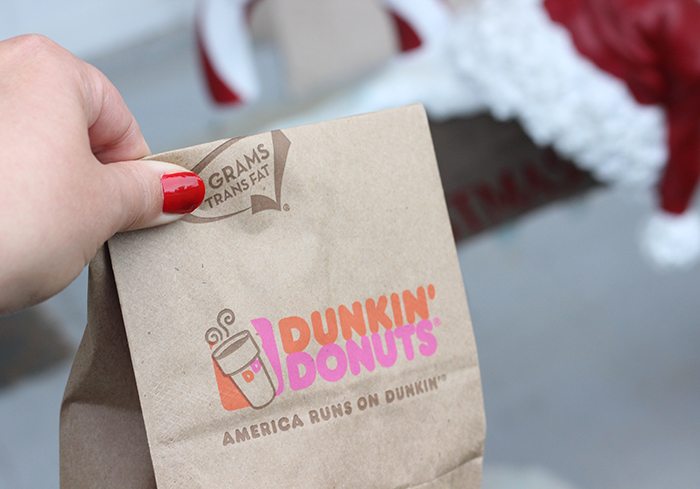 Don't forget that you can enjoy 24/7 breakfast at Dunkin' Donuts.  That sings to my very being. I'm more of a night owl and I just don't beat to a 9-5 drum. Being able to grab my breakfast whenever is a real game changer.  Truth be told, I'm pretty sure Santa relies on Dunkin' Donuts as much as I do. I mean, he seriously has to. Who delivers gifts all night on empty? Not my Santa.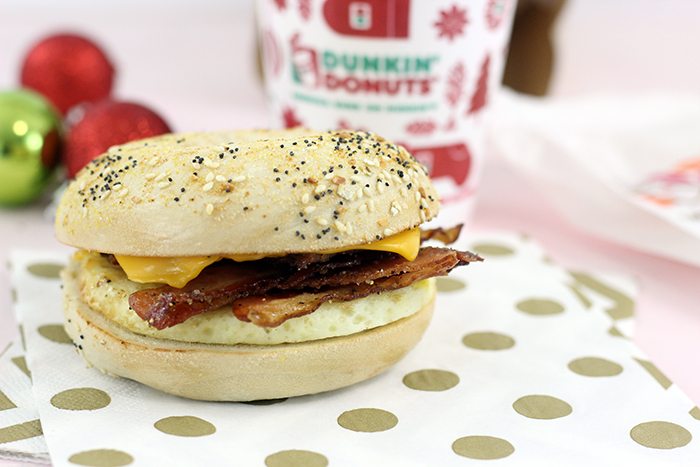 Don't run on empty this season, swing by Dunkin' Donuts and try their Sweet Black Pepper Bacon Breakfast Sandwich that comes on a croissant OR you can get these flavors on a Wake-Up Wrap®.
What are your favorite D&D breakfast sandwiches? Have you tried this one yet?