With all of the excitement and school vacation during the holidays, getting kids back in the groove in time to go to school again can be a challenge. To take advantage of the last bit of their vacation and get kids to look forward to getting back to school can take a little creativity. Using Disney as a fun motivator is easy. Spend some time crafting up these custom Disney inspired DIY Pencil cups and stock up on the new Suave Kids products to turn back to school jitters into excitement, they make great stocking stuffers, too! This is a sponsored post with Mirum Shopper, all opinions are my own.

Now that we live in Florida, I'm feeling the magic of Disney more than ever. That's why I thought it would be fun to capture this magic and use it to make this time of the year more inspiring for the whole family. Surprise them with Suave Kids Disney products to help them put their best foot forward to get back into the groove! Then, how fun would it be to treat your kiddos to an afternoon crafting and watching their favorite Frozen or Star Wars movie? Sounds like the perfect family activity to me!
These Suave Kids Disney products are all tear-free and hypoallergenic. On top of that, they also rinse off easy and are residue free. Make sure to check out these fun inspired products next time you visit your local Walmart:
Star Wars: Kylo Ren – 28oz Hyperspace Apple 3n1
Star Wars: BB-8 – 28z Galactic Fresh 3n1 (Shampoo/Conditioner/Body Wash)
Star Wars: Stormtrooper – 7oz Tropical Storm Styling Gel
Frozen: Anna – 28oz Winter Melon 2n1 (Shampoo/Conditioner) – (Walmart exclusive!)
Frozen: Elsa – 28oz Berry Flurry 2n1 (Shampoo/Conditioner)
Frozen: Olaf – 28oz Icy Grape 2n1 (Shampoo/Body Wash)
Frozen: Anna – 10oz Sparkle Berry Detangler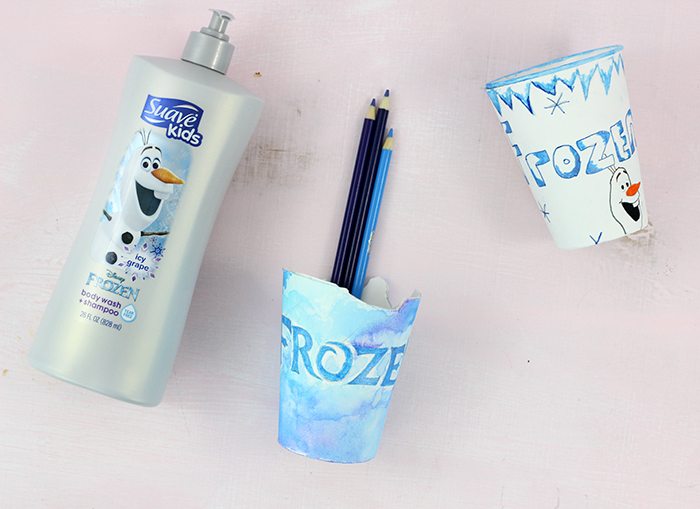 Make DIY Pencil Cup
To make these inspired pencil holders, all you need is paper cups, white paper, a pencil and some watercolor paint. For an added bit of flair, we also used glitter pens to give the Frozen pencil holder a little shimmer.
Paper cups
White construction paper
Pencil for sketching
Watercolor paint set or paint markers
Tape or Glue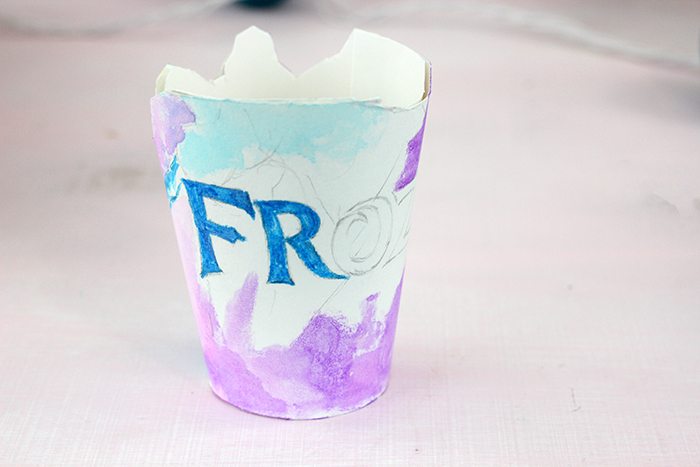 The easiest way to get your Disney movie inspiration is to use the Suave Disney products for ideas. With fun characters like Kylo Ren to Elsa and Olaf, the ideas are endless!
Start by trimming white construction paper to wrap around any paper cup. Simply glue or tape it on and then begin your fun sketches.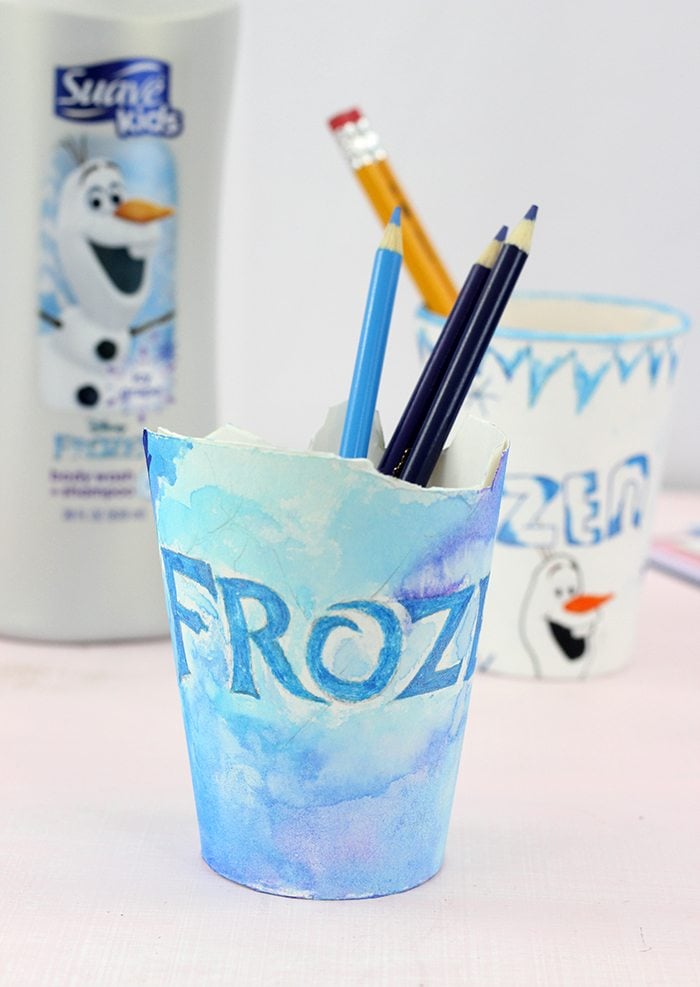 Once you have your ideas and sketches drawn, you can start painting your cup. We also decided to trim the tops of some of the cups a little to make them extra unique. And, that's it! Now your kids have a fun pencil cup to get them more excited about the possibilities of getting back into the school groove in the new year.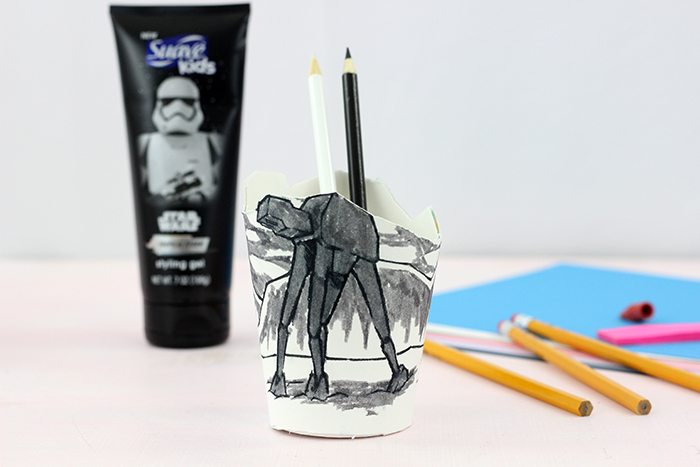 Make sure to add Suave Kids Disney products to your Walmart shopping list!
How else can you get kids excited about heading back to school with inspiration from Disney?
Which Disney movies do your kids love the most? Which Suave Kids Products would they like in their stockings most? Frozen or Star Wars?