I have the answer to all gift giving dilemmas. Wait for it. GIFT CARDS! I know, it seems a little too easy. But think about it. How exciting is it to GET a gift card? We're going to be chatting about great holiday gift ideas featuring gift cards from Gift Card Mall. Hope you can join us on Tuesday, December 13th at noon ET for the #GCMallGIFTervention Twitter Party. We'll be sharing great ideas to solve gift giving dilemmas and PRIZES… of course. This is a sponsored post on behalf of Gift Card Mall. Opinions are my own.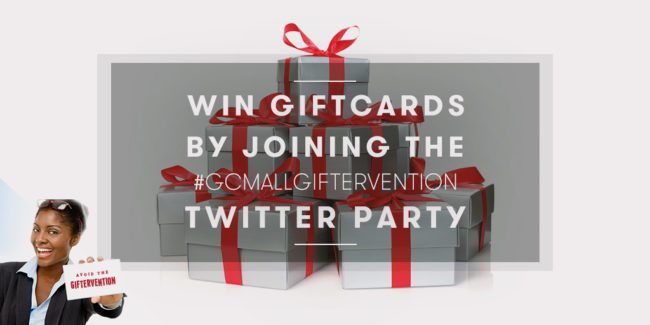 Do the world a favor and skip the ugly sweaters and last minute desperate grabs at checkout this year. Gift Cards are totally IT. Let's do this!
#GCMallGIFTervention Twitter Party
Date: Tuesday, December 13th
Time: 12:00 p.m. ET
Moderator: @Crissy
Panelists: @GCMall and @dawnchats
Hashtag: #GCMallGIFTervention
Prizes: We will be giving away $400 in gift cards from retailers including:
Eligibility: USA only.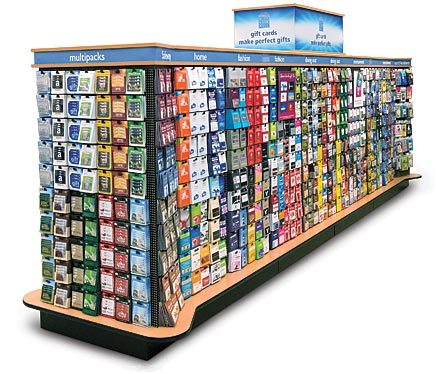 RSVP AND TWEET TO WIN!
Please RT the Tweet below to officially RSVP and let me know you'll be at the party! 🙂
Twitter Party Alert! Gift Card Mall #GCMallGiftervention w/ @GCMall! #Win $400 in #HolidayGiftCards🎁 RSVP: https://t.co/S1KpGLogqs #AD pic.twitter.com/qywoqHJUK6

— Crissy Page (@Crissy) December 8, 2016
Who will be tweeting with us? Oh and what is the worst gift you have ever received? I promise I won't tell.