This post is sponsored by Family Dollar.
Not sure how it happened, but holiday season is already here again.  But, you won't hear me complaining! It's a fabulous time of the year. It's a time to celebrate all the best things in life. The only problem is that with hosting dinners and gift giving, our wallets can take a hit. Thinking outside the box can help you save without sacrificing when you shop at Family Dollar. I've come up with some fresh and fun new holiday gift wrap ideas that I'm hoping will help this year.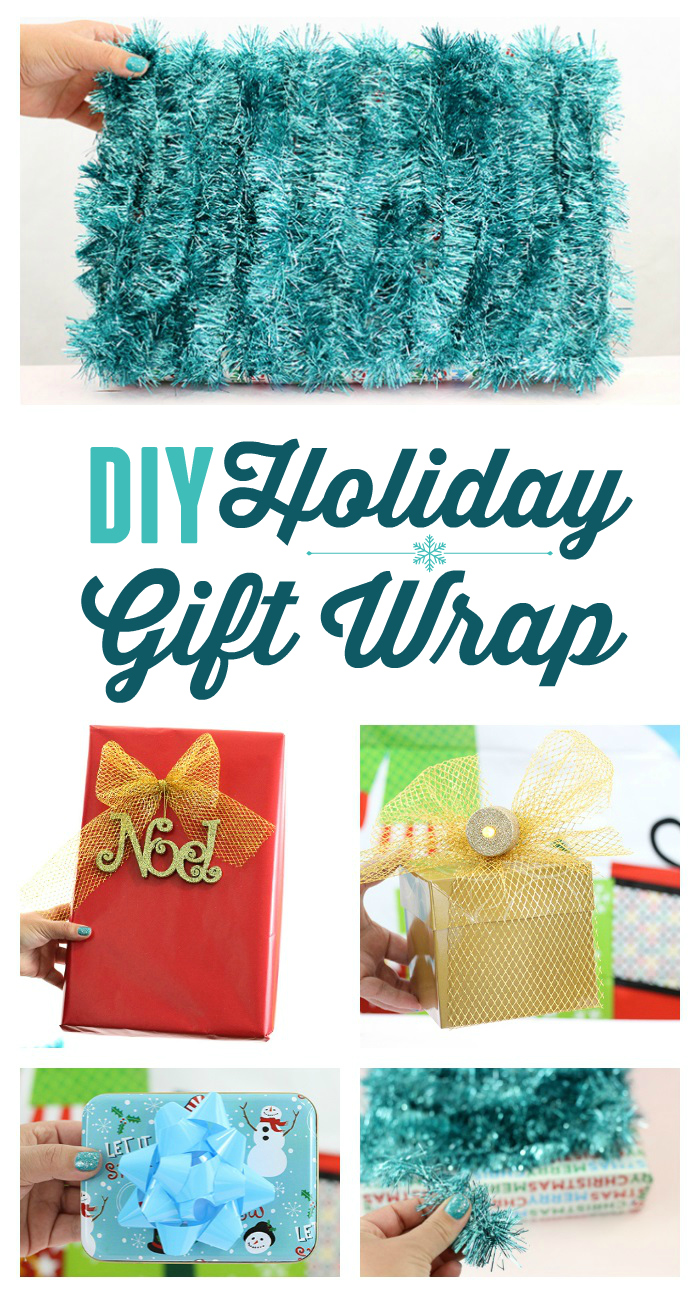 What to do when I need new ideas? Hit the stores and get some inspiration. My local Family Dollar store had so many perfect holiday options, it was hard to just choose a few gift wrap ideas. One of my very favorite finds were LED Glitter Tealights. I knew I had to come up with a way to include these in a DIY gift wrap. What better way to take your gift over the top than to have an actual holiday light glowing on it?
Holiday Gift Wrap Ideas
LED Tealight Gift Wrap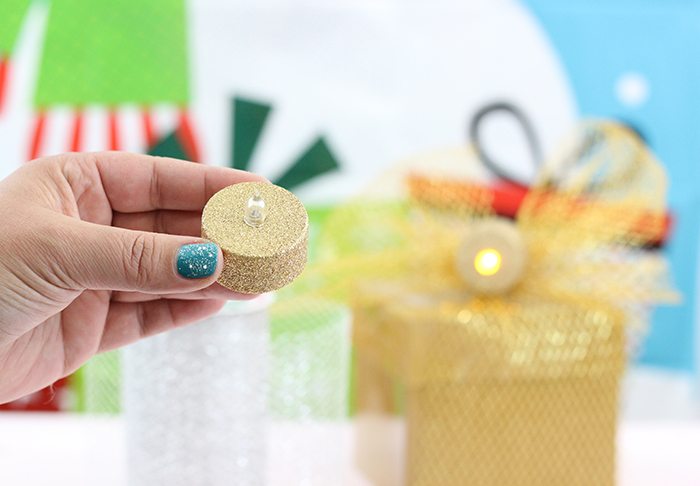 Another perfect find for creating stand out gifts is Mesh Ribbon. I found pretty metallic colors, but my favorite is the gold. Pairing up the LED Glitter Tealights with the gold Mesh Ribbon makes for a truly unique way to gift give. Simply tie the mesh into a bow around your present and adhere the tealight. Just make sure whatever to use something removable to stick it on so that it can easily be turned on and off and then reused. I recommend Glue Dots or sticky Velcro.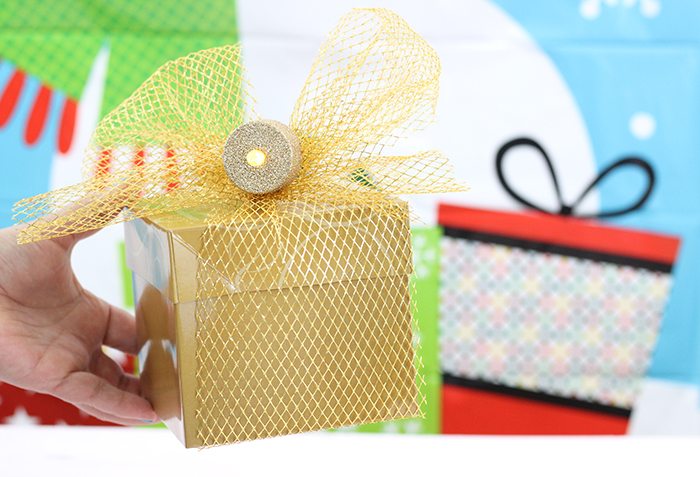 Fancy Ornament Gift Wrap
At Family Dollar, it's no secret that you can save money on decking the halls. Turn a gorgeous ornament into beautiful gift wrap. To make it extra special, use that gorgeous Mesh Ribbon to tie a big bow and hang your hand-picked ornament from it. Make sure to adhere your bow with a strong glue so that it stays put.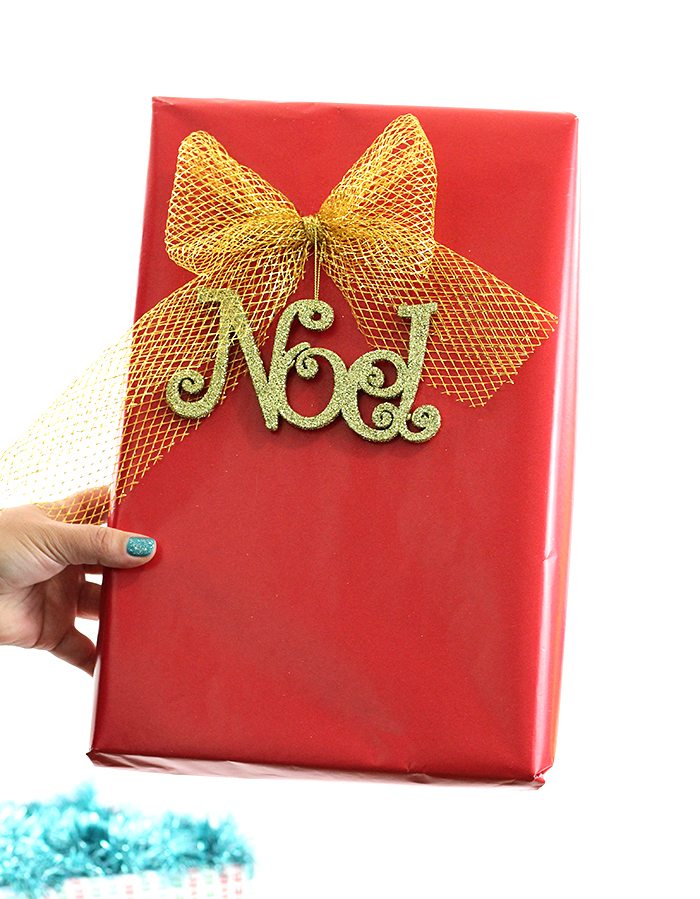 Inside the Box Gift Wrap
Sometimes getting creative calls for thinking "inside the box".  For a super cute holiday gift wrap idea, stick your gift inside of a cute holiday tin. Add a bow and you're done. The receiver of the gift can use the tin again, which is a big bonus. I was absolutely thrilled when I spotted some really bright and fun holiday bows at Family Dollar. While I love traditional holiday colors, I'm loving these trendy options.
Santa Gift Bags
Ho, ho, ho! Get ready for some kid-friendly gift wrap fun. To make these, pick up some plain red gift bags and cotton ball. There are so many possibilities.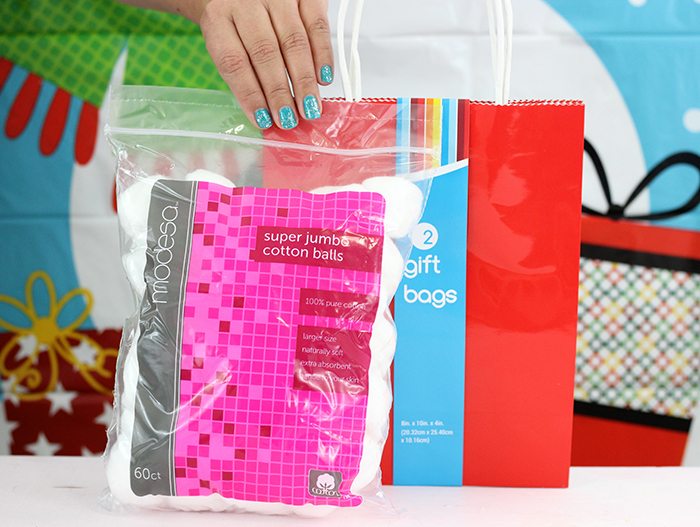 My favorite creation was this Santa's beard gift bag. Just glue on the cotton balls in the shape of a beard on the bag. Let it dry and that's it. Another favorite to make easily is to glue three cotton balls down the center of a gift bag. Enter Santa's suit with fluffy cotton "buttons".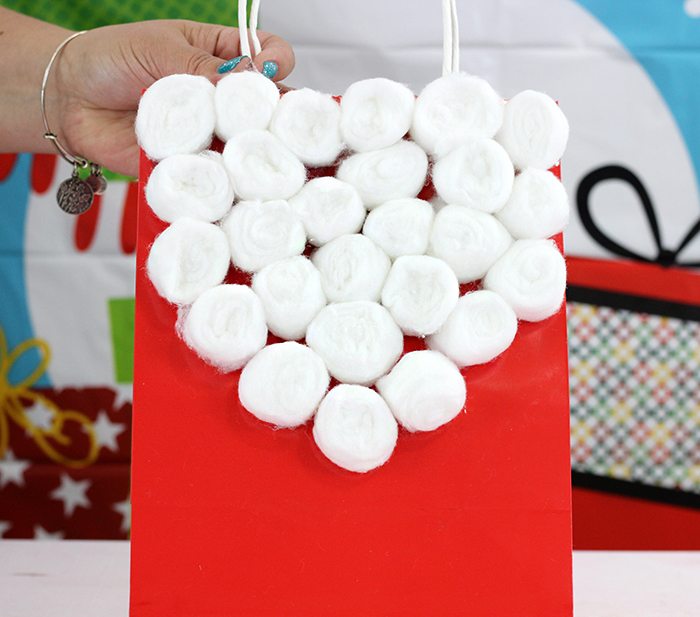 Garland Gift Wrap 
Do you have someone that loves all things trendy on your shopping list? This one is for you! Pick up one of the many fun colors and styles of garland at Family Dollar. Grab some tape and let's get started!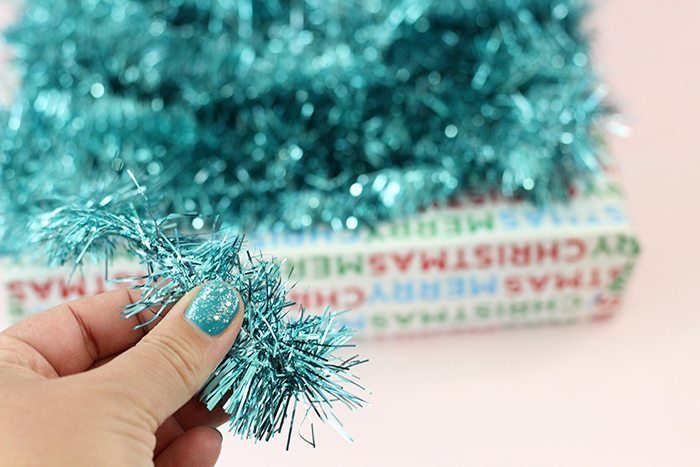 Simply tape garland all over the entire front side of a wrapped gift box. Cover the entire thing, just go for it. The result is a super cool and trendy gift. I know some teens and tweens that will go crazy for this one.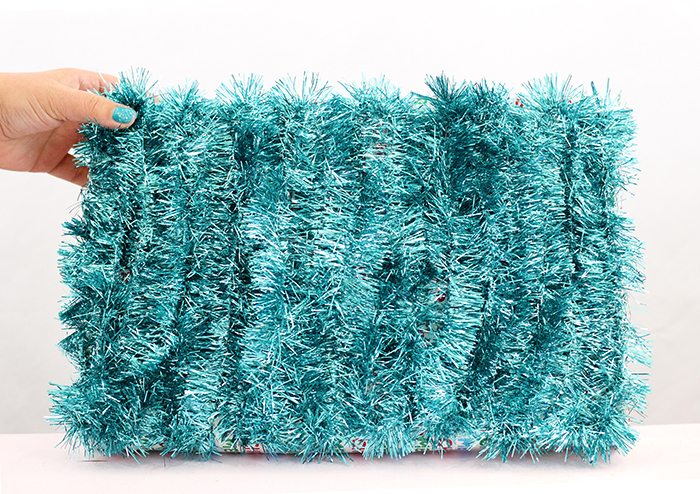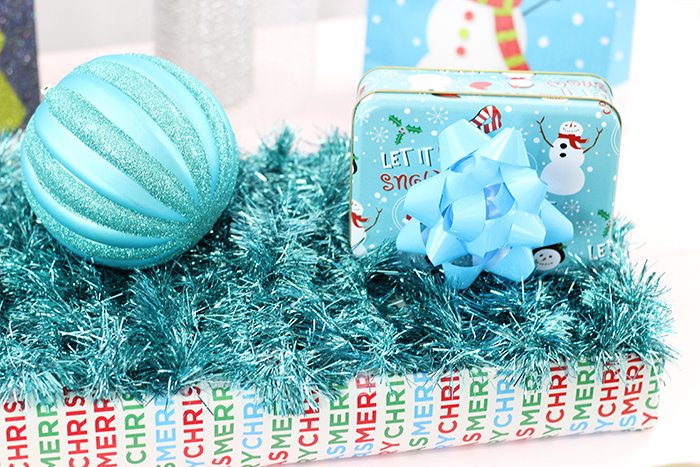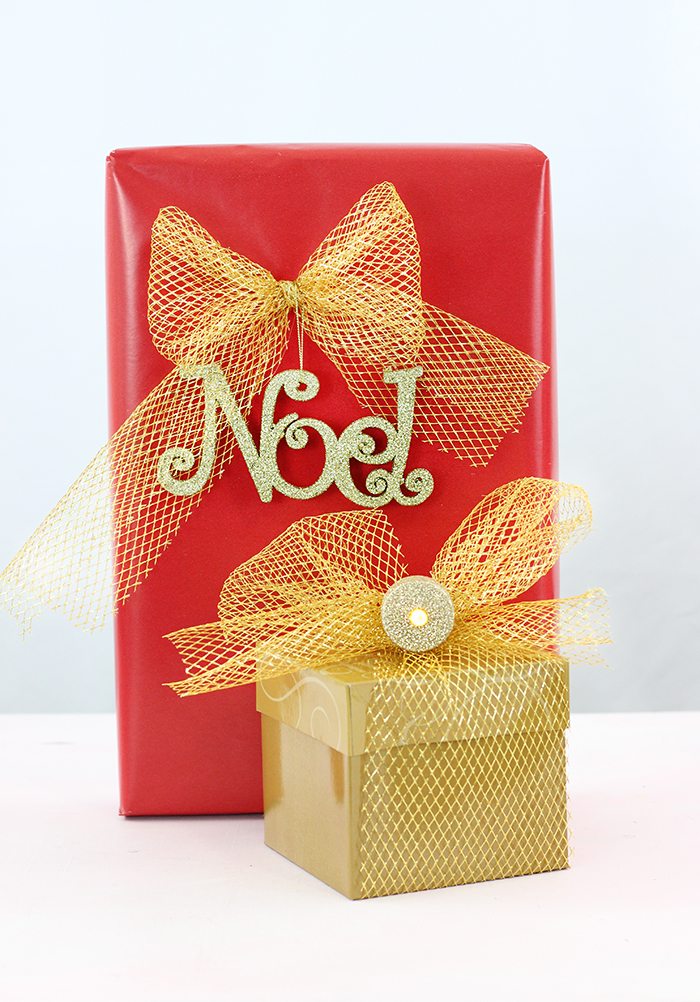 Ready to take your gift wrap to the next level? Head to Family Dollar. Make sure to check out their new Smart Coupons to save even more money on your everyday celebrations. Get the best value by checking their Weekly Deals, too!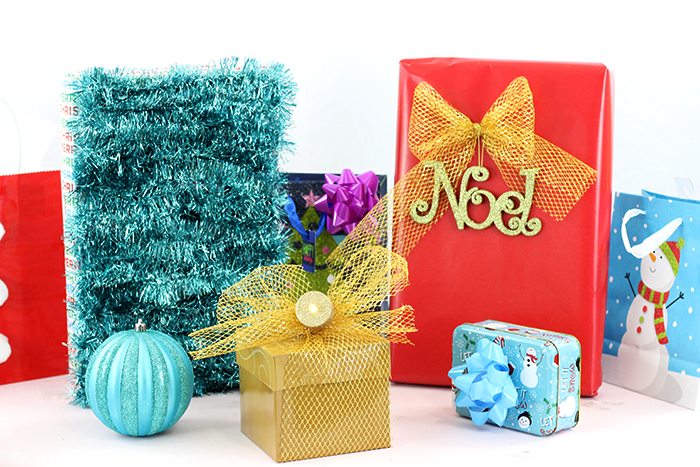 Happy holidays! How will you bring out your creativity this year?