This is a sponsored post with Mirum Shopper about Intel, all opinions are my own.
You're invited to watch the video below and then enter to win a new PC powered by Intel for you and a friend.  I could also win one if you enter.
WATCH THIS VIDEO BELOW AND THEN FILL OUT THE FORM AT THE VERY END OF THE VIDEO TO ENTER TO WIN:
There are so many gifts you can give this year, but there's one gift that comes to mind that would be extra special. A laptop! When you give the gift of a laptop, it's always the start of something with endless possibilities. The world is right at your fingertips. You could start write the next best selling book, amp up your photography skills, get an A in science. There is a kind of magic in it when you really think about it.

I still remember the day we gifted our son with his first mini laptop. He was beaming with excitement and the light in his eyes let me know we made a great decision. Fast forward and now he's using his laptop to create funny videos with his friends. A laptop might just be the thing that spirals him into his dream career, I can't wait to see where his hard work will lead him.
Having a new laptop can be a life changer, if you watched Mimi's story in the video above you'll see just how true this is. Last year she won a laptop powered by Intel and she shares her inspiring story with us. See how having this special laptop changed the course of her life even in the face of an unthinkable hardship.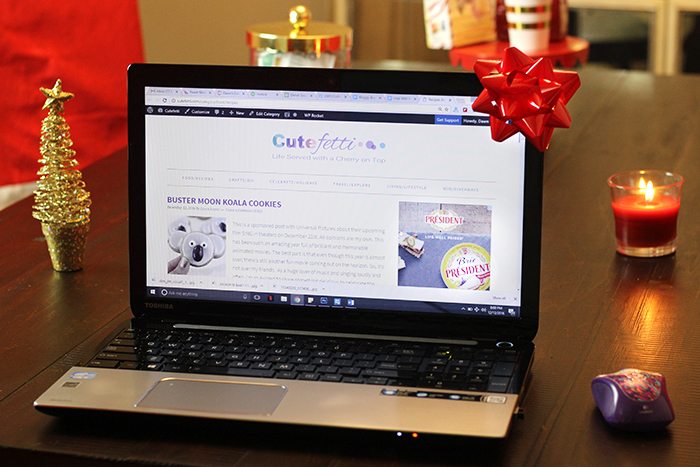 If I could share a laptop powered by Intel this year, I would want to gift them to all of the young children in my life.
I want the world to be at their fingertips.
I want for them to explore any and everything that their little hearts desire.
I want for them to experience the magic.
Give the gift of a laptop powered by Intel, shop Walmart for great value and savings.
Check out hot laptop picks for your holiday:
HP Pavilion Liquid Platinum Gaming
Who deserves a laptop powered by Intel in your life? Who will you give your extra laptop to if you win?
This post is for my participation in the Intel Influencer Program