The holiday season is filled with SO much of the good stuff. There's not a shortage of joy, love, memory making, gifts and fun. One of the only thing it's short of is time! I want to share a clever idea on how to save yourself time so that you can enjoy more of the good stuff and maybe even squeeze in some much needed "me time" too. Let's see what we can do to keep the stress down this year. This is a sponsored post with Mirum about Dove products, all opinions are my own.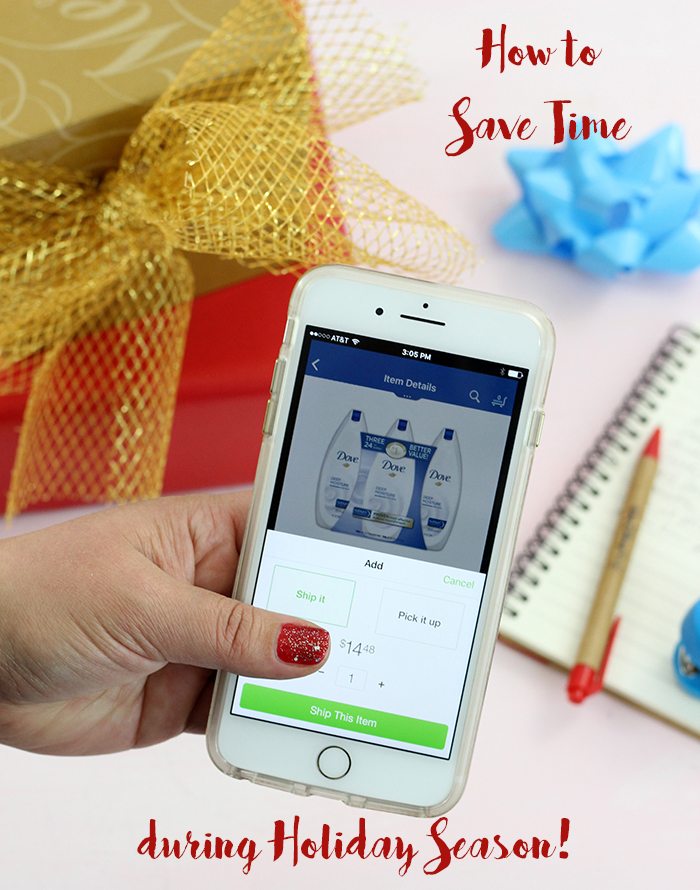 A big part of holiday season for me is shopping whether for gifts or for holiday treats and eats. With even less time to do it, seeking out the most effective tools is a must for me.
How to Save Time During the Holidays
Making that list and checking it twice? 🎄 Saving time and money is totally a must for me around the holidays. I'd much rather have time to spend with family & friends… and maybe sneak in a little R&R too than be stressed. Let's cover some issues and solutions, shall we?
Shop Smart
Shopping is one of largest things on my to-do list, right after making my list.  Making a game plan before hand will always save time. Just heading out the door to shop without maximizing your efforts can be a big waste of time. One of the few places that allows me to shop from home and pick up in store around here is Sam's Club. You can order online in advance online or on the mobile app. Shopping while in my PJs is a brilliant well-played move. Speaking of, I need a pair of super cute slippers ASAP!
Streamline and Organize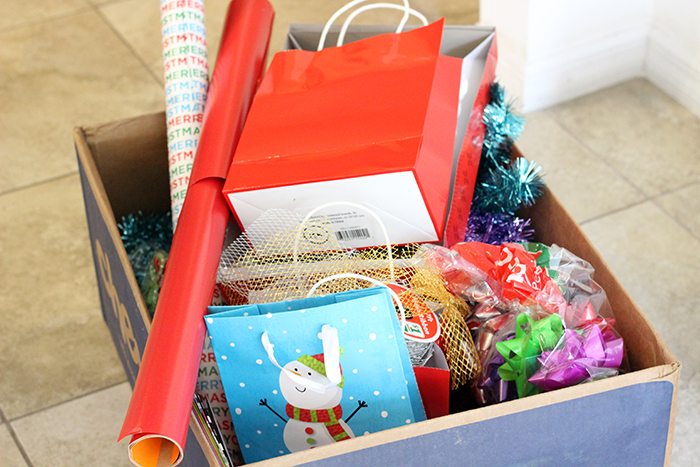 I love thinking inside the box when it pays off. Things started to get a little crazy around Thanksgiving for me as you know. I decided to box up my messes to make them… neater messes. Between keeping track of gifts, decorations and wrapping paper, there's a lot to manage. For now, I'm using cardboard boxes to keep everything in. It's s easy as 1, 2, 3. Buy a gift for Auntie Pat and put it in the designated box. Easy. I'm committing to keeping all my holiday goods in the box they belong in. Then, when the season is over I'll transfer any long term items to a storage box for the garage. Can you hear me wiping my hands clean of potential messes?
Take Care of You
There's nothing worse than feeling lousy during the holidays. Between feeling sick or just plain stressed, we need to take care of ourselves. Make sure to get your sleep and eat well too! We have to make ourselves our own #1 priority.
Keeping well stocked up on your favorite Dove products to pamper yourself is easier than ever. Between being able to buy in bulk and order in advance online, Sam's Club is racking up points with me this holiday season. Being able to shop for all of food and entertaining needs, gifts and beauty products in one place is definitely a win. I think Santa would be proud.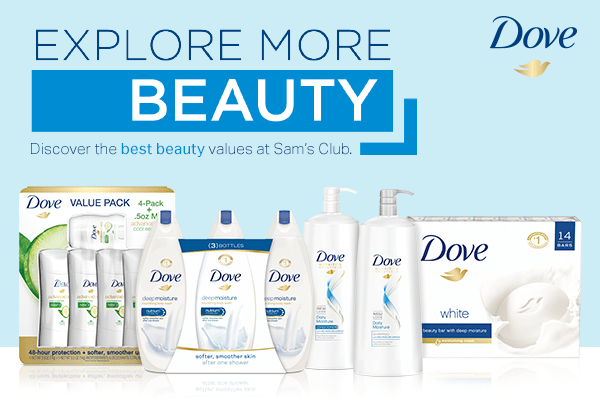 Check one more thing off your list this season by buying in bulk and keeping well stocked on Dove products. Find these multi-packs at your local Sam's Club:
Dove Deo Cool Essentials 4pk + mini

– more than just

 deodorant,  it's for smoother underarms too.

Dove 3 x 24 oz. Deep Moisture Body Wash 

– nourishment for your skin, shower style.

Dove Cool Moisture Bar 14 ct – a moisturizing bar created with lotion.
Dove Daily Moisture Shampoo & Conditioner – featuring protection and repair for damaged hair.
Treat yourself? Pick up or order your favorite Dove product multi-packs at Sam's Club and make this a relaxing holiday season.
Do you feel ready for the holidays? How can you save yourself some time this year?