Imagine this, you're enjoying a perfect spring day outdoors. But then, smack! You suddenly realize that you're surrounded by Mosquitoes! Eek! That's why you're invited to join the #MosquitoFreeQVC Twitter Party on March 12th! We'll be discussing ways to have a mosquito-free spring! Don't miss this great chat, there will be amazing QVC gift card prizes too! This is a sponsored post about DynaTrap, all opinions are my own.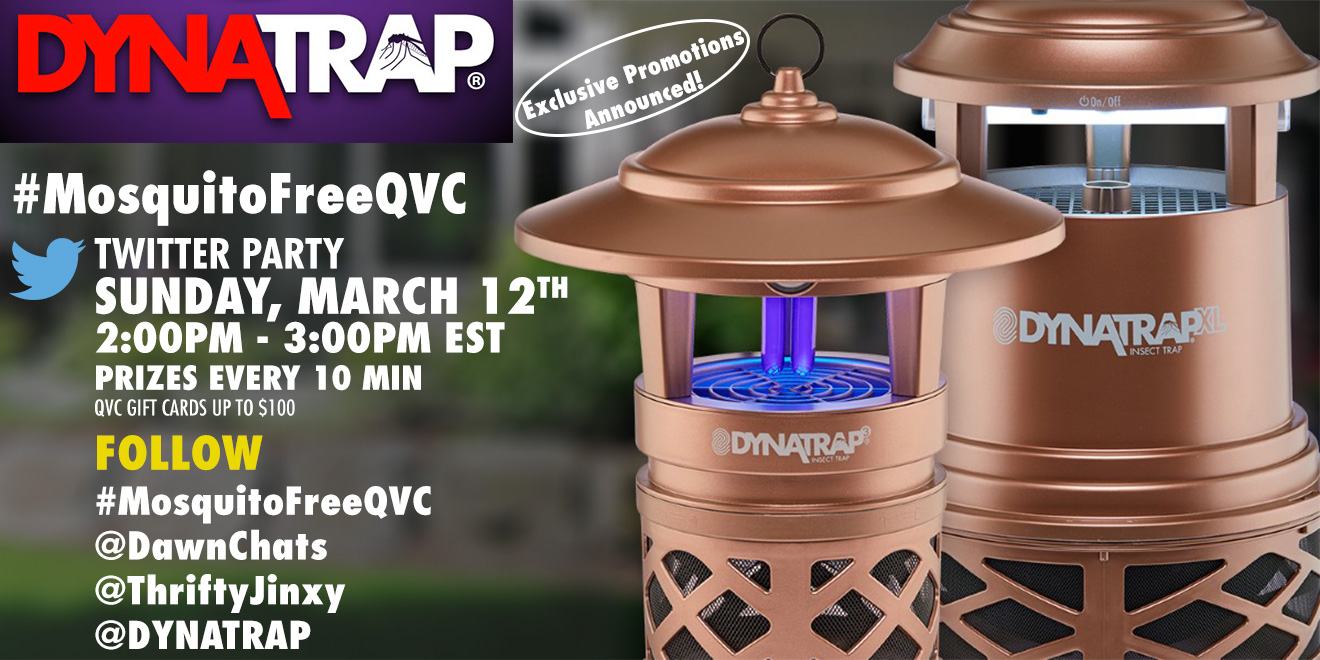 If you've never heard of DynaTrap, you've come to the right place. I'm excited to share their easy-to-use solutions for the pesky insects that prevent you from enjoying your own space.  It's time to take control! We've waited so long to be able to enjoy time outdoors and it's about time we're able to do it right! Join us for this hour long Twitter Party to get the solutions you've been needing!
#MosquitoFreeQVC Twitter Party
DATE: Sunday, March 12, 2016
TIME: 2-3 pm ET 
HASHTAG: #MosquitoFreeQVC
PRIZES: 
Grand Prize
$100 QVC gift card
Prizes (2)
$50 QVC gift cards
Prizes (3)
$25 GVC gift cards
HOSTS:  @DawnChats & @ThriftyJinxy
BRAND: @DYNATRAP
SHARE A TWEET:  
Join @DYNATRAP, @ThriftyJinxy & @DawnChats for the #MosquitoFreeQVC #TwitterParty on 3/12 at 2pm ET! (PRIZES!} 🎁 #ad https://t.co/YsO22Ffv45 pic.twitter.com/a0oczIXITg

— Dawn Lopez (@dawnchats) March 10, 2017
I've always been a bit squeamish about bugs of all kinds, but since moving to Florida I've been even more alert. There are some strange looking insects that I'm still not warming up too (Love Bugs anyone?). There is so much to enjoy outdoors here when the weather is gorgeous, but with pesky (and strange) insects, it's not all that appealing at times. I want to be able to lounge out and even enjoy a meal outdoors once in a while. That's where DynaTrap swoops into the rescue. You can actually check out which bugs DynaTrap catches
here
.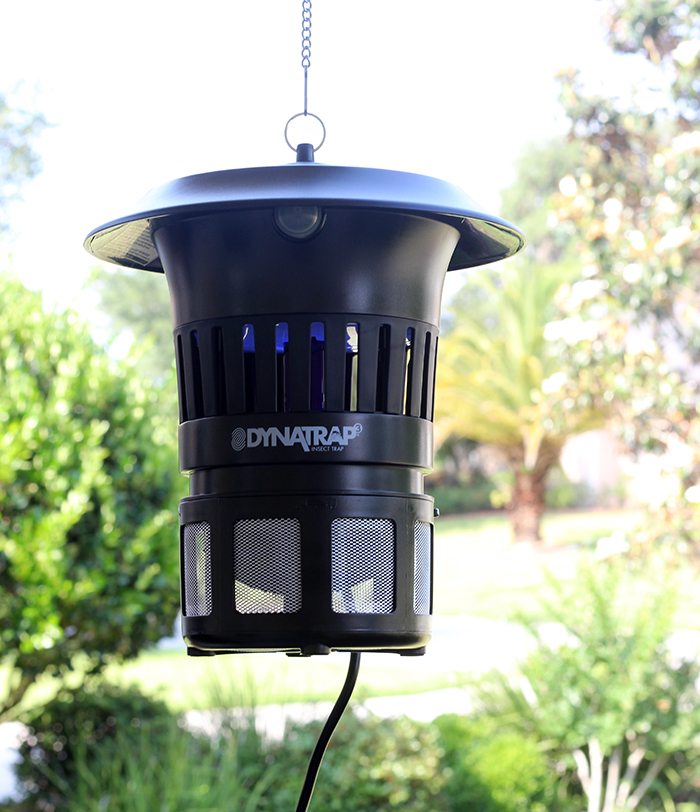 I had the chance to experience a few of these awesome yard reclaiming products and I'm really excited that I can actually host an outdoor shindig without being bombarded with mosquitoes and all of the other odd insects that hang around our yard. Yay to that!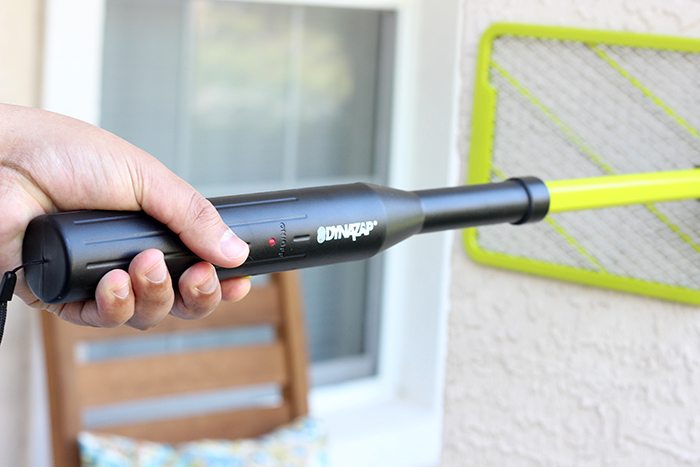 Want to get a head start on taking your yard back? Visit DynaTrap to learn more about mosquito prevention and see how it works in this video.
We'll be sharing more info on the best DynaTrap deals of the year, you get an exclusive first look over on QVC.com now!
Will we be tweeting you there?