Summer is on the way! Although blazing hot, it's the one season of the year that we can let loose a little. With school out, there is a lot more fun to be had from family cookouts to late evenings outdoors. If your summer fun is battery operated, you don't want to have to deal with leaky messes. To celebrate a better battery fueled summer with Energizer Max, I made a DIY Light Up Sign for those fun Summer Nights ahead! This is a sponsored post with Mirum Shopper. All opinions are my own.


My parents always warned me to look out for leaky batteries, so I have a natural instinct to look before I touch. Which is a good habit but, can we talk about what a major bummer that is? Leaky batteries can literally ruin your things and… your summer fun. It can also be dangerous, especially when we're dealing with battery operated toys that our kids are playing with. My son sure puts our battery supply to the test with his video game controllers. I just asked my husband if he had any leaky battery woes growing up, too. He had a story about one of those remote control race cars that were ruined by leaky batteries. I can easily imagine the disappointment on his little face. 
Luckily, this isn't something we have to worry about these days. Energizer Max batteries totally have our back with their no-leak guarantee which would even cover your damaged device if there were any leaky issues. They use their unique Powerseal Technology to keep their batteries from leaking and to allow us to enjoy powering up our technology. Their AA batteries are also the world's first zero mercury AA alkaline batteries available which are just better for the environment. Are you ready to fuel your summer without leaks? Same here. Make sure to stock up and save with this Energizer Max Ibotta Rebate too to get more bang for your buck. Just make sure to pick yours up at Walmart!
Let me show you how I'm keeping things nice and bright.
Light Up Sign for Summer Nights
For a cute DIY that is super quick and easy, use battery operated LED lights. I love them so much! You need just a few supplies to make this glowy Summer Nights sign. You'll need a shadow box frame that has an inner display board that comes complete with pins. You'll need a few more pins for this in addition to the pins that come with the 8×8 frame.
Battery Operated LED Lights
Shadow Box Frame
Paint Marker
"Stick" Pins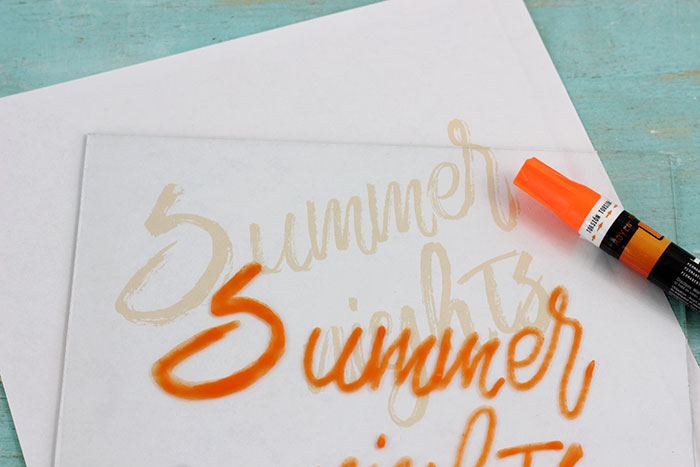 To make this SO simple, make sure to print your text in the size and font you want. Remove the front glass panel in the shadow box and trace your message onto the glass. Let it dry completely.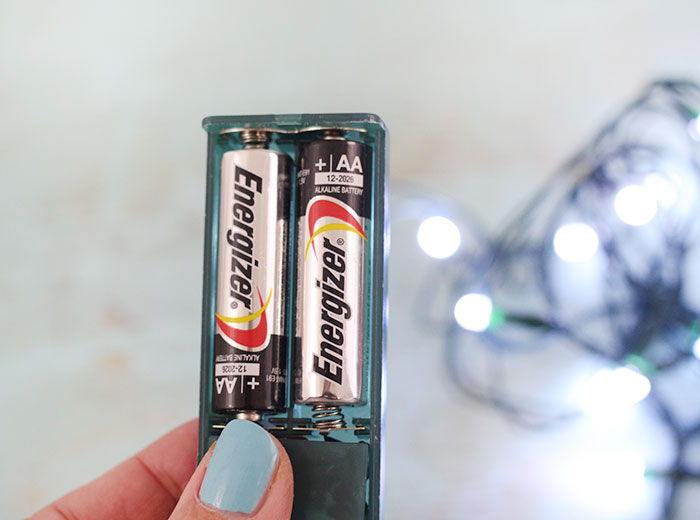 Meanwhile, set up your LED lights using the stick pins. Line up pins on the top and the bottom of the shadow box back panel and weave the LED lights around them, up and down. See, easy!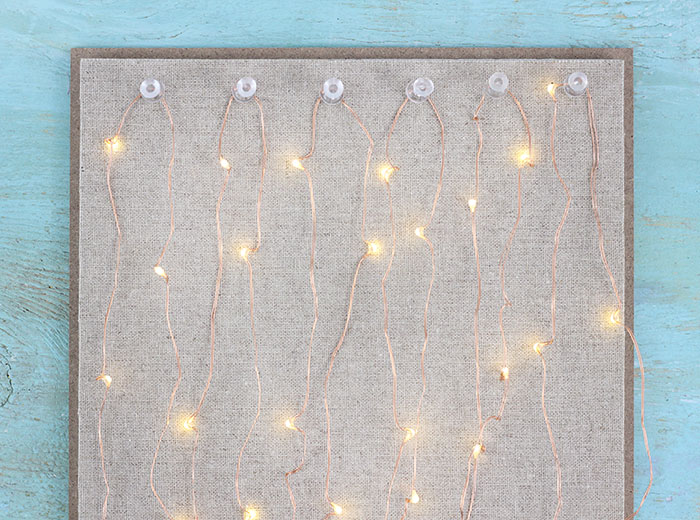 Then, put the shadow box back together and make sure to set the battery pack outside of the frame so that you can easily turn it on and off. And, that's it!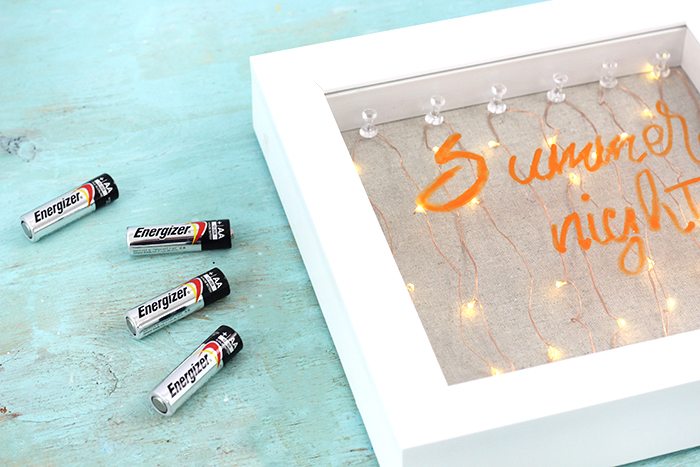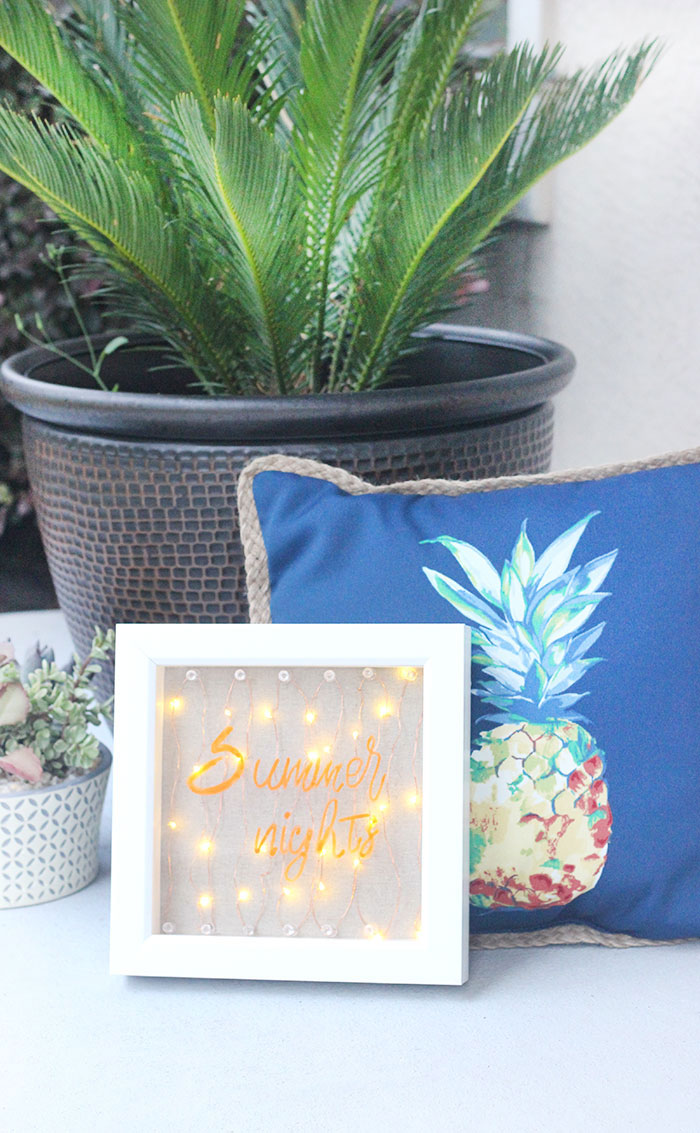 Don't forget to take advantage of this $1 rebate here through the ibotta app when you shop for your Energizer Max battery 8-pack. This offer will end on 5/29, so don't delay!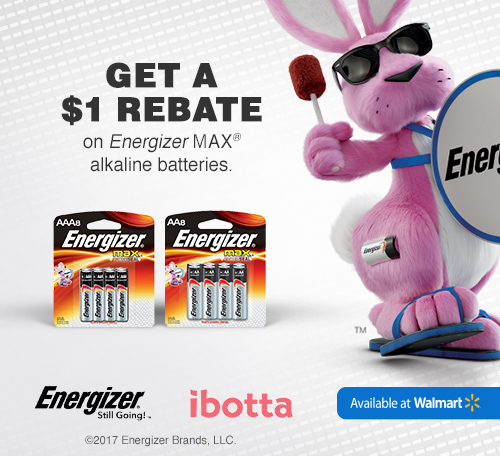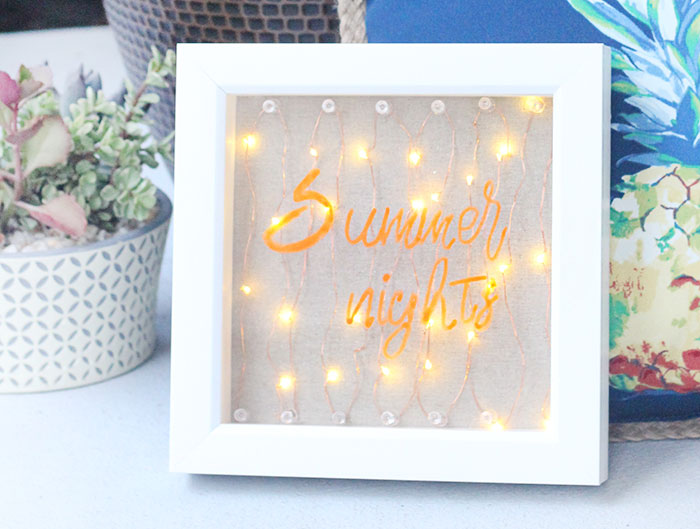 Have you ever experienced leaky battery issues? What tech do you rely on batteries for?