I really enjoy cooking, but it really has become way more of a task than a hobby for me lately. Making dinner shouldn't feel like a burden, but it IS hard to do it all. You know you have a problem when your local pizza delivery is on speed dial, something has just got to give. So, today I want to share what to do when making dinner becomes a hassle. This is a sponsored post for Blue Apron. I have been compensated through the SheSavvy Influence Network. All opinions remain my own.


Changing the flow of meal planning and preparation at home is easier than you might be thinking. I'm sure you've heard about meal delivery programs by now. But, there are so many of them, it's hard to know which to try. I recently tried Blue Apron for the first time and I'm happy to share my experience with you.
Dinner Solutions for Busy Families
When you simply don't have time to make dinner, the only immediate solution is to grab some sort of take out or order a pizza. These kinds of last minute decisions can end up making you feel kind of lousy. If you truly find the joy in preparing dinner like I do, it feels kind of depressing, like I've failed somehow. I would much rather save dining out for special nights or vacation days vs. a last minute desperate attempt to save the day.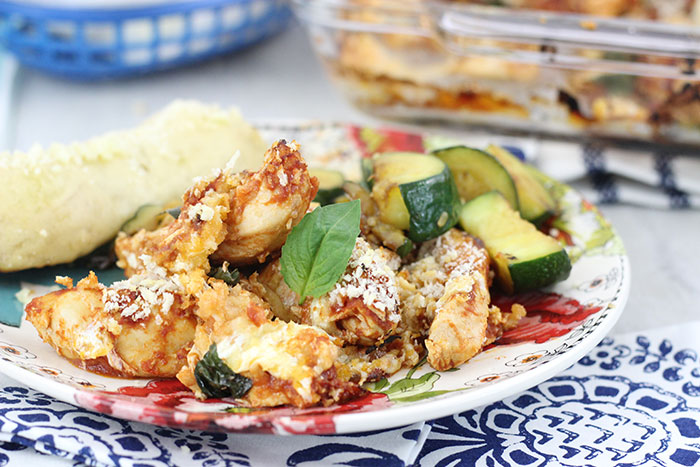 Meal Delivery vs. Take-Out
Take-out is extremely convenient, but you have to weigh the cons. Is it costing you too much? Do you feel like it's causing you to eat unhealthy foods? Do you enjoy that sense of pride and togetherness when you make dinner yourself?
Meal delivery is also extremely convenient. Prices can vary dramatically, so compare the plans before committing. It's a great way to still cook your own dinner without all the hassle such as meal planning in advance, shopping for ingredients and then cooking dinner too. It takes the burden off your shoulders. Dinner will start to feel less like a burden.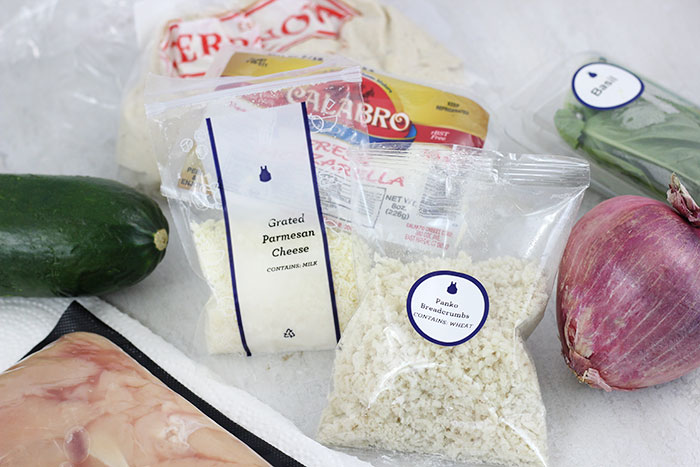 After a lot of trials and comparison, I've found Blue Apron to be top notch when it comes to reasonable and simple to understand pricing. With just two plans to choose from based on your family size, there are no surprises when it comes to cost. Their 2-Person Plan is $59.94 per week and includes 3 meals for two people. The Family Plan is $71.92 per week and includes 2 meals for 4 people. Both plans ship free.
What to Expect with Blue Apron
Save more: Get $30 off your first Blue Apron order.
Everything that you'll need to make your dinners will come shipped directly to your home. Any packaged food will come labeled and you'll receive a recipe card for each dinner. This is great because it tells you how to prepare the meal step-by-step with photos and the time it will take to prepare and to cook the specific recipe.  As an added bonus, you can save them for later if you want to try your hand at making the meal again on your own.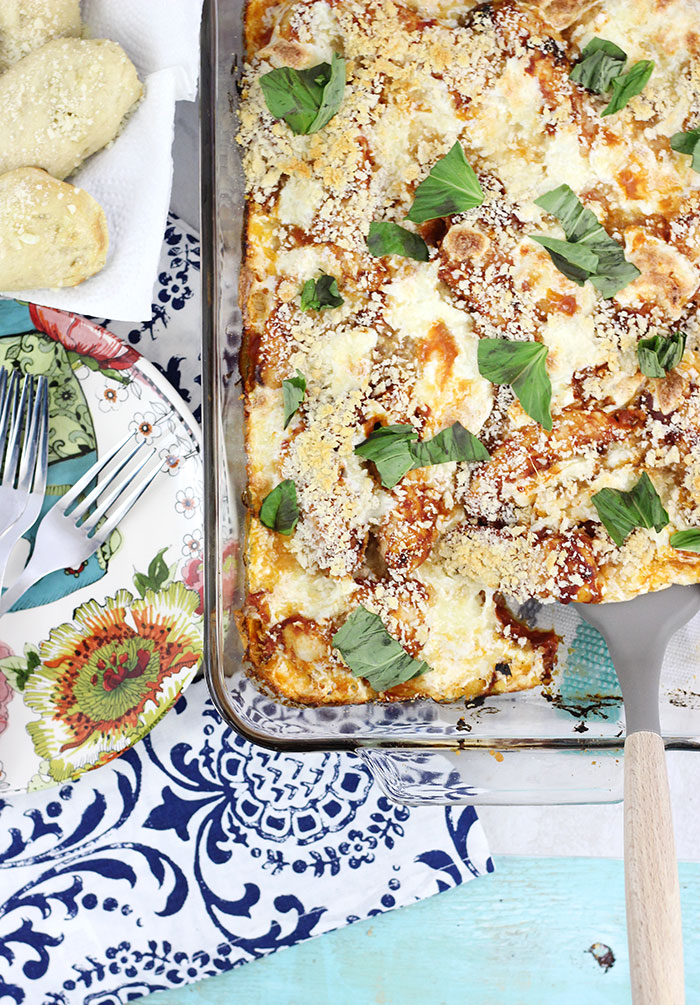 Our Family Plan included ingredients and recipes for Chicken Parmesan with Summer Squash & Cheesy Garlic Breadsticks and Summer Squash Enchiladas with Creamy Lime-Tomato Rice. I have to say that both of these meals were downright amazing.
The Chicken Parmesan recipe was really unique. It was something of a casserole with all of the ingredients baked together. My favorite unique add in for this recipe was the Panko Breadcrumbs. We also really loved the Breadsticks. It was fun to get my hands on some dough without having to do all the advanced prep to make it.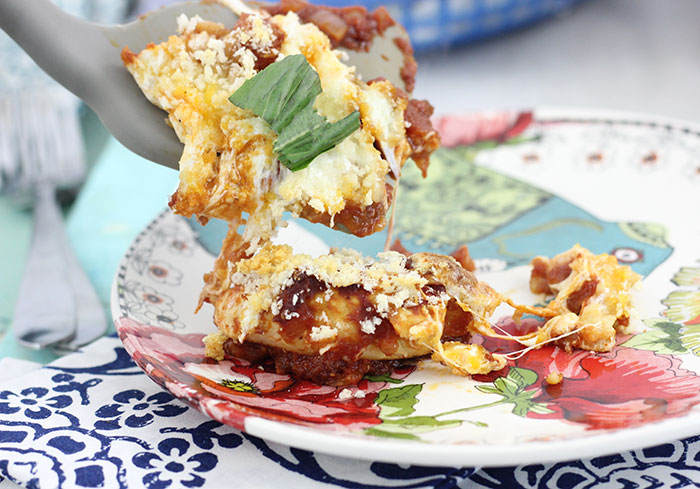 The Summer Squash Enchiladas were also fun to make and I can say with confidence that I would never have come up with this clever recipe idea on my own. The flavor packed inside these enchiladas was impressive between the rice, fresh ingredients and Mexican spices.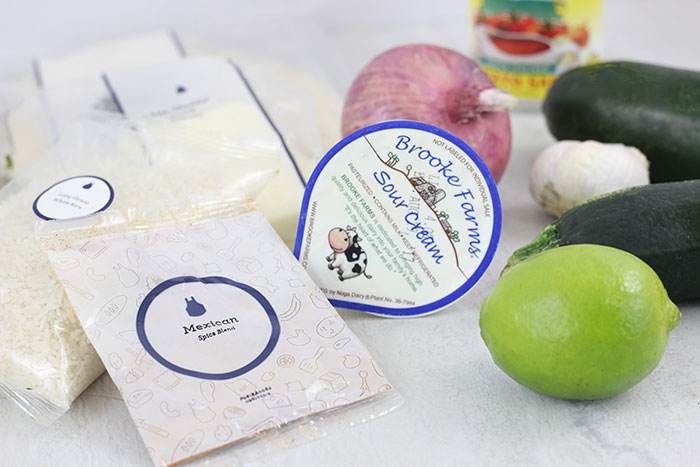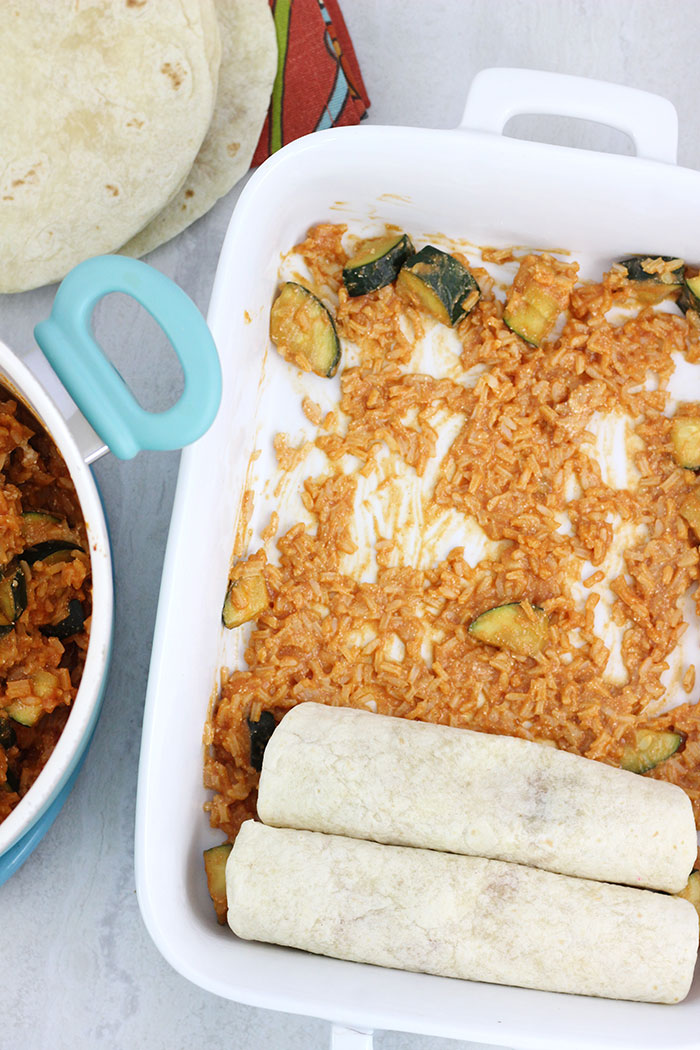 That cheesy goodness and addition of fresh cilantro took this dish right over the top.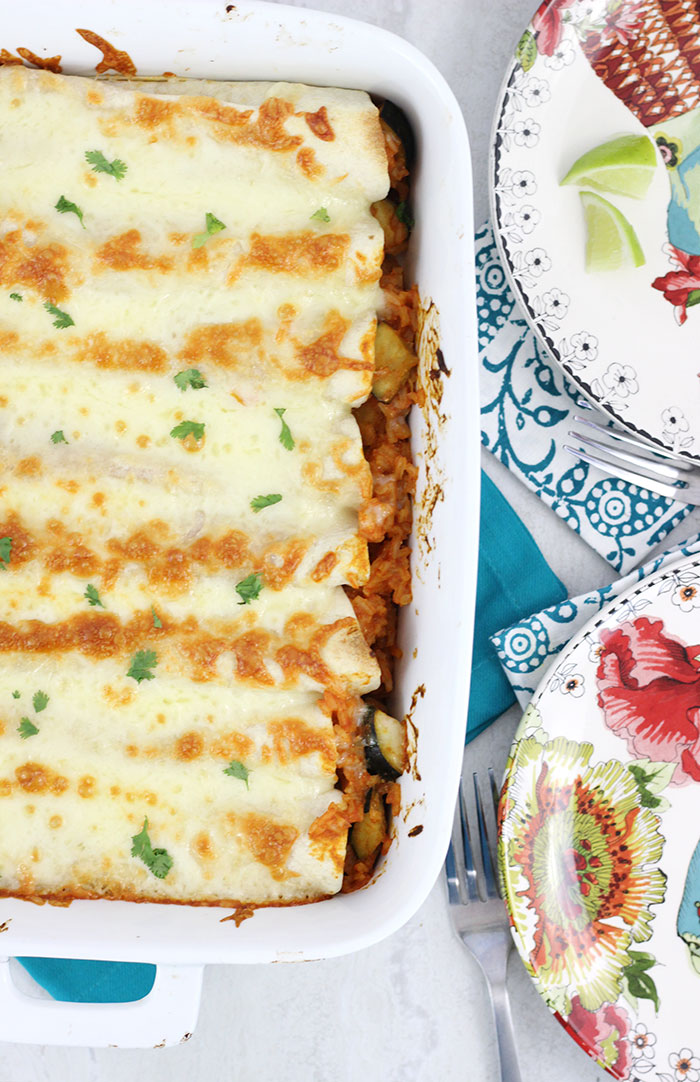 So, what do you think? Would a meal delivery service like Blue Apron bring your dinner joy back? If you want to give it a try like I did, I have BIG savings for you right here.
Get $30 off your first Blue Apron order.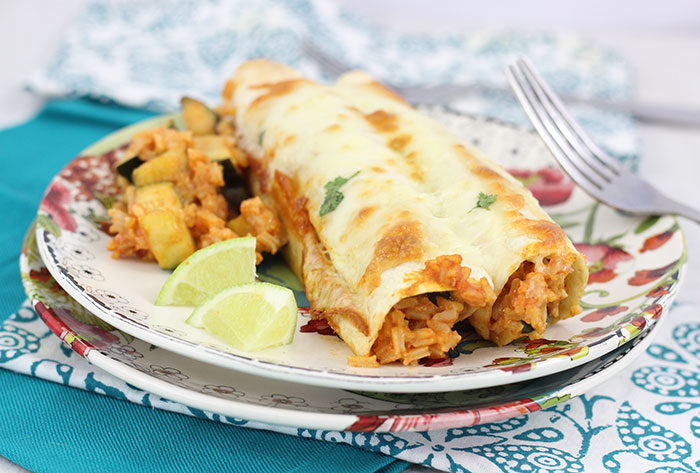 Have you tried Blue Apron yet?
Share your own dinnertime struggles in the comments.