This post is sponsored by the Florida Prepaid College Board, through my role as a Believer Blogger. All thoughts are my own.
Florida Prepaid plan is ready for you to take advantage of it once again. It's something that every parent should know about and take advantage of because, let's face it, college is expensive! College is so expensive, your child is going to need to get every scholarship he or she can find. It's so expensive, you might have to take on a second job. It's so expensive, you might have to sign away your soul on a contract written in blood (sorry, Halloween fever, here). But yeah, it's pricey. BUT with Florida Prepaid plan, you can drastically reduce those costs by starting to save up early for the most financial investment you'll ever give to your children. And, on the note of setting kids up to be financially free, I wanted to share an easy DIY Adventure Fund Jar project.
What is Florida Prepaid Plan
If you live in Florida, this plan will help you start preparing for your child's college future now. Their 1-Year Florida University Plan is the only one of its kind that allows families to save for their children's college education one year at a time, and it starts at less than $50 a month. In addition, it allows families to share in the cost of college by allowing different family members to save toward one or more of the child's four years in college.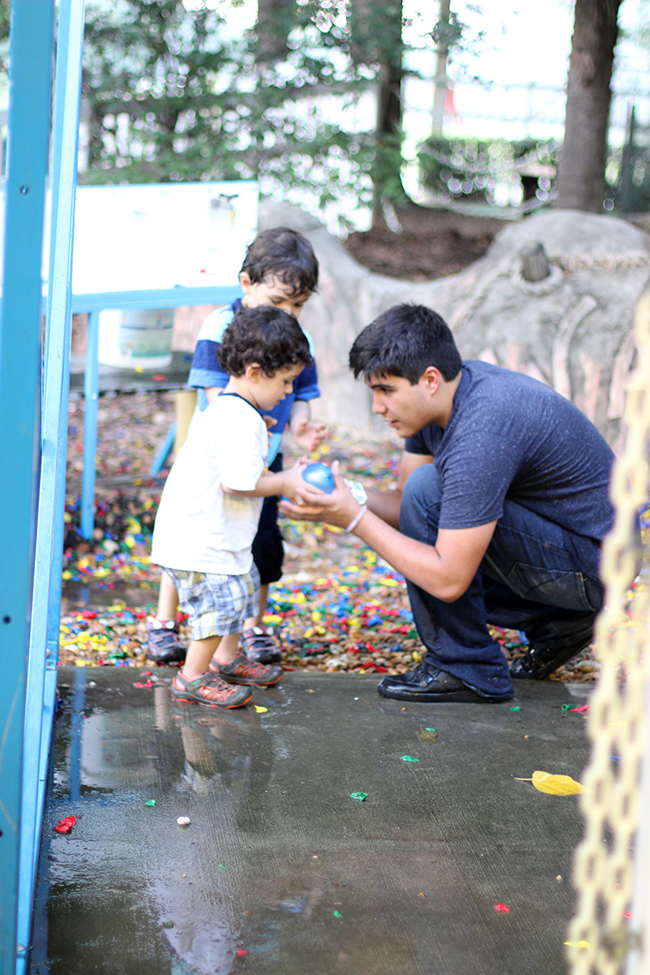 The 1-Year Florida University plan covers tuition, tuition differential fees (because fees are so popular these days), and other fees specified in the plan at a State University for 30 credit hours. That's a quarter of the 120 credit hours a child needs to get a bachelor's degree. Ruminate on that for a second. You could effectively lessen the blow of college expenses by 25%. 25%! Woo hoo! A 1-Year Florida University plan purchased for a newborn during the Open Enrollment period from October 15, 2017 through February 28, 2018 would only cost $46.61 a month to get started on planning for that child's collegiate future. You can find out more about costs for different age groups at the Florida Prepaid plan website.
DIY Adventure Fund Jar
Being a glass half full kind of person, I love the idea of this DIY Adventure Fund Jar. Having college funds under control would allow our children to save their money for the more exciting things in life like travel and adventure. It's so easy to make your own with a mason jar and scrap paper. For extra cute touches use a cork for the top of the jar and travek themed scrapbook stickers.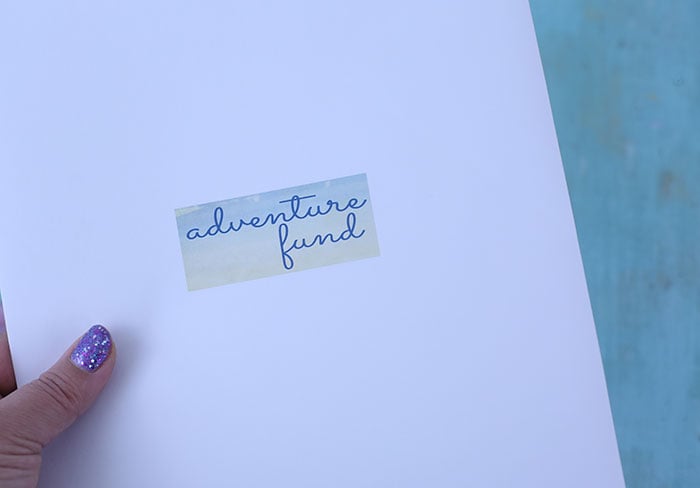 To make these even cuter, use scrapbook paper and clue it to a gift tag to tie around the jar mouth. It's looks like a luggage tag!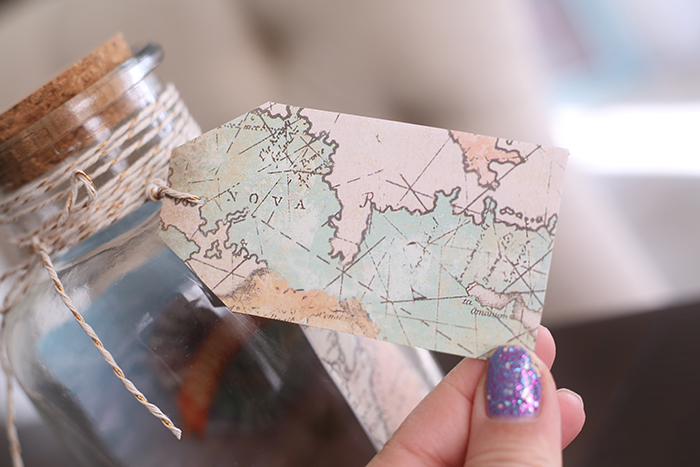 Happy savings! Now.. more about the Florida Prepaid Plan.
Florida Prepaid Plan Options
If you're thinking this sounds like a sweet deal, you're right! It is! If you're thinking you want plan choices, you're in luck, Florida Prepaid plan has them. The thing about college is that it's different for every kid. One child's college experience and goals will be different from another, and fortunately, Florida Prepaid plan understands that. That's why they offer a variety of college saving options for families including:
1-Year Florida University Plan
2-Year Florida College Plan
4-Year Florida College Plan
2 + 2  Florida Plan
4-Year Florida University Plan
The Time is Now for Florida Prepaid Plan
As with any other investment, rates can and do go up for the Florida Prepaid plan so it's important to get in on it early and quickly. It's not just the plan that can increase in price. College tuition itself can and will increase, as well. Every year, tuition goes up, so the sooner parents can start saving, the better! This is the best time to lock in a low rate for the plan now and start chipping away at that tuition for later.
Florida Prepaid Plan Promo Code and Giveaway
I have a couple of things to sweeten the college savings pot if you're interested in Florida Prepaid plan. Right now, when you (use the code: Cute1718 at checkout, you'll save $25 off the Application Fee) during the open enrollment period. In addition to that, everyone who registers for Florida Prepaid plan between now and November 30, 2017 will be automatically entered to win the Pay Off Your Plan Giveaway. One lucky winner will be picked by Florida Prepaid plan to have their entire college plan paid off in full. That is one awesome giveaway!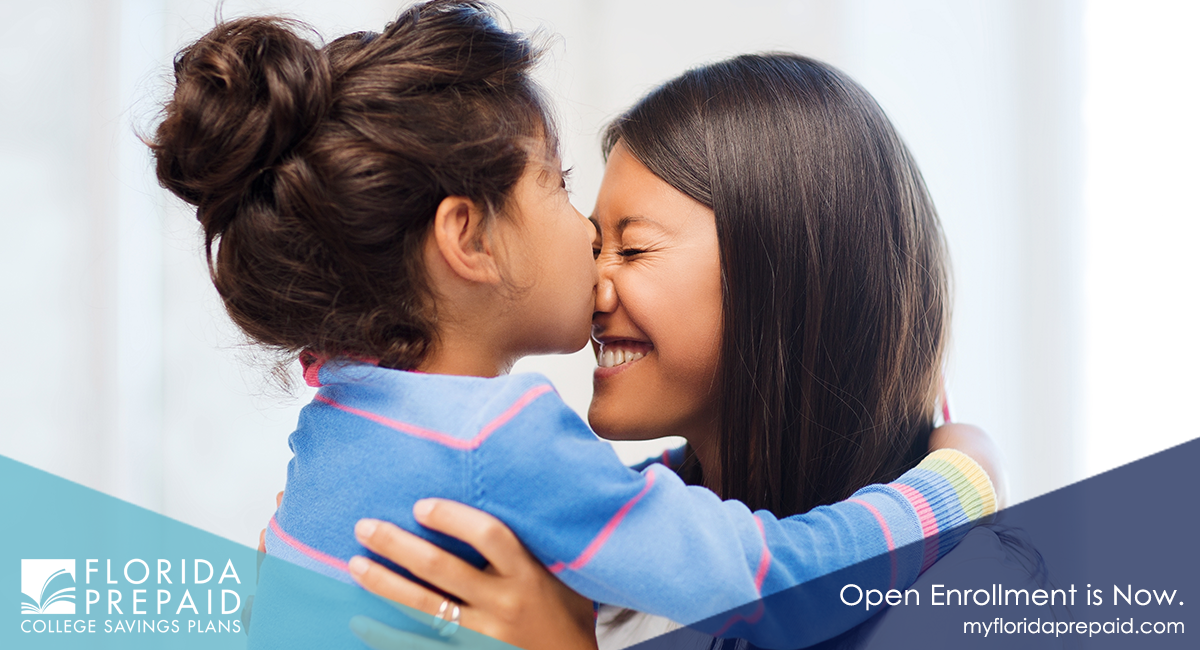 Florida Prepaid Plan Now for a Better Tomorrow
My son is at an age where college tuition is starting to loom over us, and I'm thinking to myself, "This is going to be painful". But maybe it won't with Florida Prepaid plan. If you have children, take a look at Florida Prepaid plan today to ensure a better tomorrow for your kids and a cheaper one for you!