I love an excuse to celebrate and Culver's has totally stepped up the plate. They've officially declared October 15th as National Cheese Curd Day! Not that I needed a particular reason to enjoy cheese, but this… was love at first bite. Their Wisconsin-inspired cheese curds are next level melty bites of white and yellow cheddar cheese. Brace yourselves fellow cheese lovers, let me introduce you to your new favorite snack. This is a sponsored post with Culver's, all cheesy opinions are my own.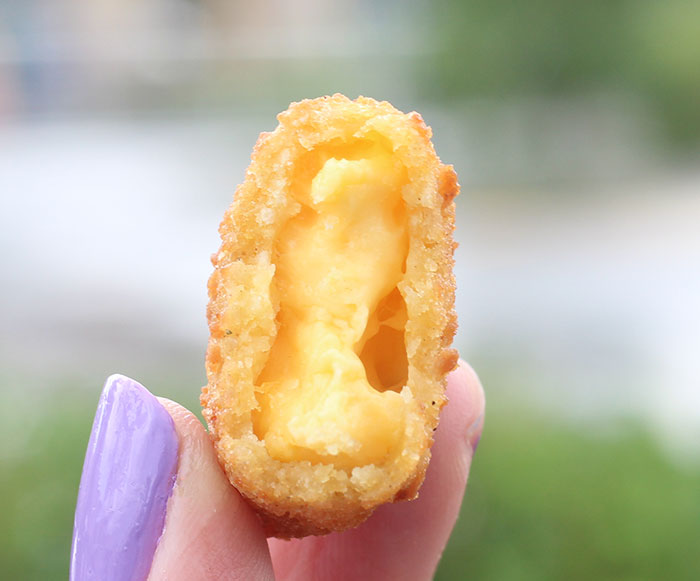 Earlier this week, my husband and I headed down to Culver's for the first time. With cheesy goodness in mind, we ordered up some Cheese Curds and Concrete Mixers. You need to check out their fall flavors – Pumpkin Gingerbread anyone? I've only tried cheese curds once and they were covered in gravy, so this was a first for me. And, trust me, I was up for this.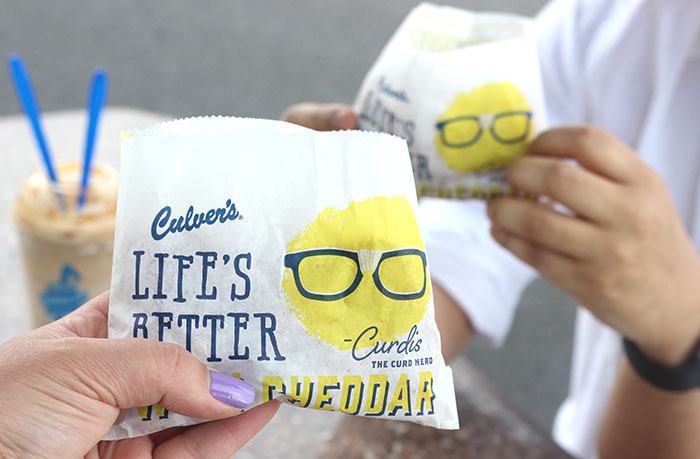 If you're trying Culver's Cheese Curds for the first time, too. Have some fun with it. Give those fingers a good workout with what I like to call the cheese curd stretch. I'm a serious fool for stretchy ooey gooey cheese. Mmm. It's like a preview to the deliciousness that follows when you pop one in your mouth.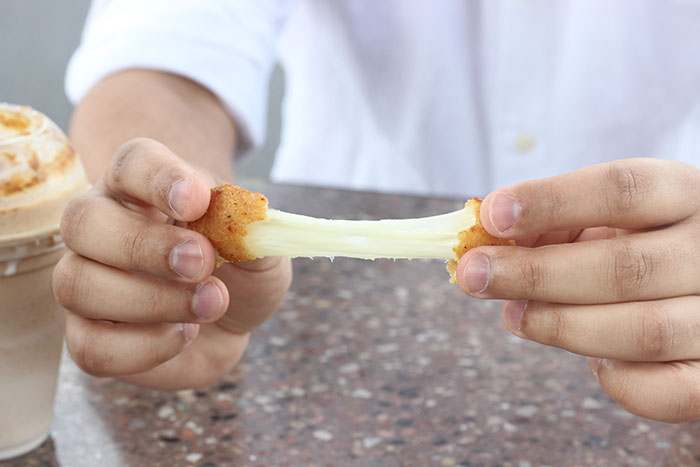 The toasty crisp buttery breaded coating is the perfect way to keep all that cheese contained until that moment you can take take a bite. Culver's signature blend of herbs and spices compliment the cheese perfectly.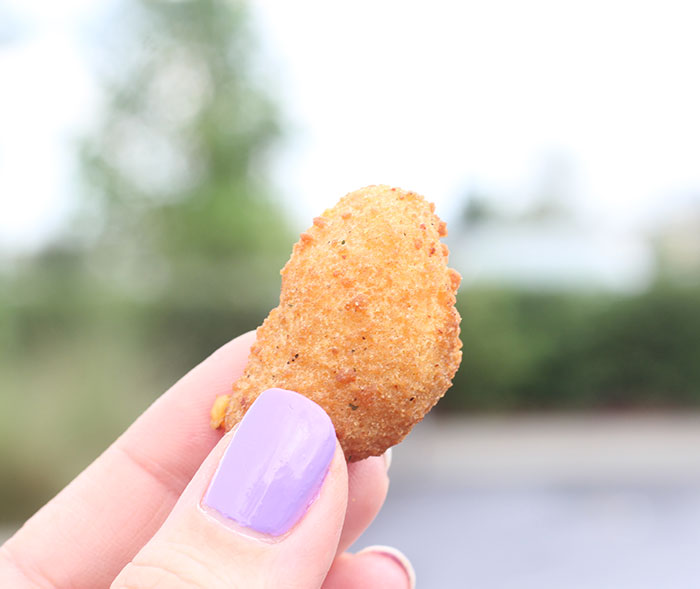 We kind of had fun taking a bite of each cheese curd to see if they were white or yellow cheddar. It was quite entertaining.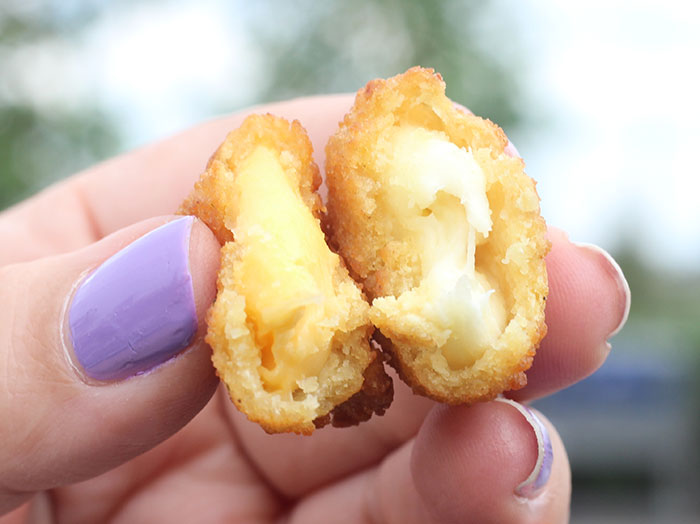 Little insider tip for Curd Nerds! It's been told that if you find a heart-shaped Cheese Curd, you'll have instant good luck. Let me know if you find one! Get more tasty facts about Culver's Cheese Curds.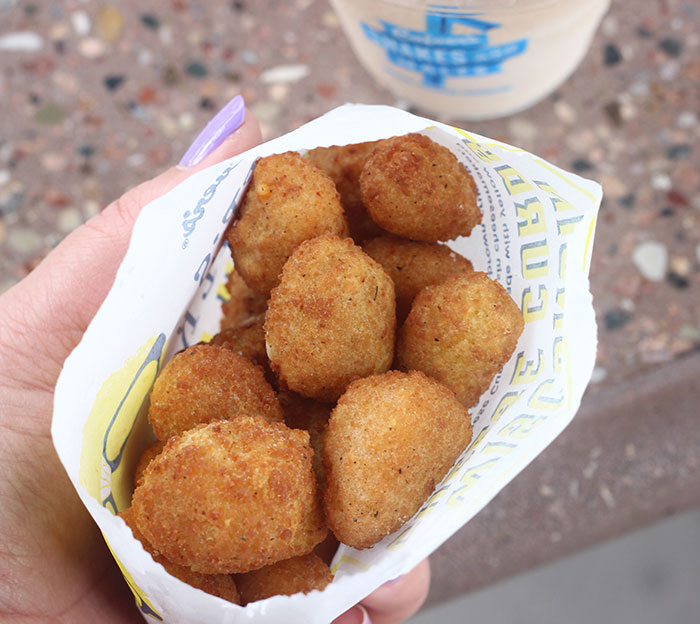 Feeling hungry yet?
Join me in celebrating National Cheese Curd Day at Culver's on Oct. 15th!
Want some? I know you do!
This is a sponsored conversation written by me on behalf of Culver's. The opinions and text are all mine.