When is the last time you were able to spend a night out with friends? It's amazing what just a couple of hours with your gal pals can do for you. From good laughs to tasty eats, I'm going to share my recent night out at Applebee's. I have some tasty picks to share that are perfect for a girls night out – even on a budget. This post is sponsored by Applebee's, all opinions are my own.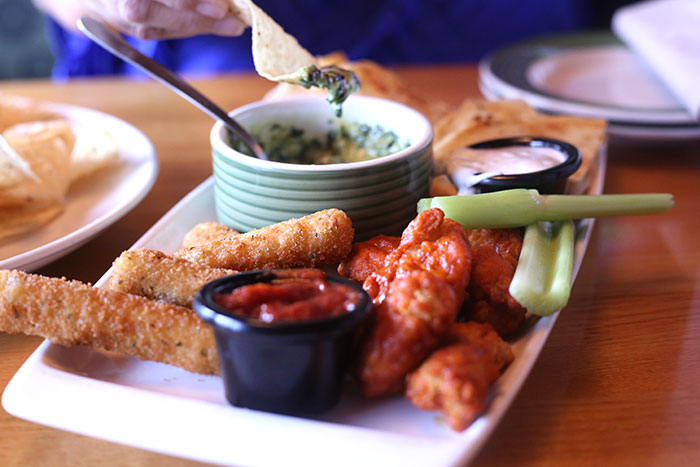 From shareable appetizers to budget friendly cocktails to the fun environment, see why your local Applebee's is the perfect place to spend a night out with your girlfriends.
Delish Girls Night Out Ideas
When I spend an evening out with the intent to have great conversation and fun, I always order up appetizers. I love getting combos that are big enough to share with a group. With a variety of yummy options, it's the perfect crowd pleaser. Plus, I love the idea of sharing in general, it's a fun way to bond and reconnect with your friends.
When my mom and I visited Applebee's this week, we chose The Classic Combo (Sampler with Mozzarella sticks, spinach and artichoke dip (my favorite), chicken quesadillas and boneless wings. Another great option for girls night is taking advantage of their Late Night savings. From 10pm to close or from 11am to 4pm at the bar you can score half price appetizers. Yes! More bang for your ladies only night.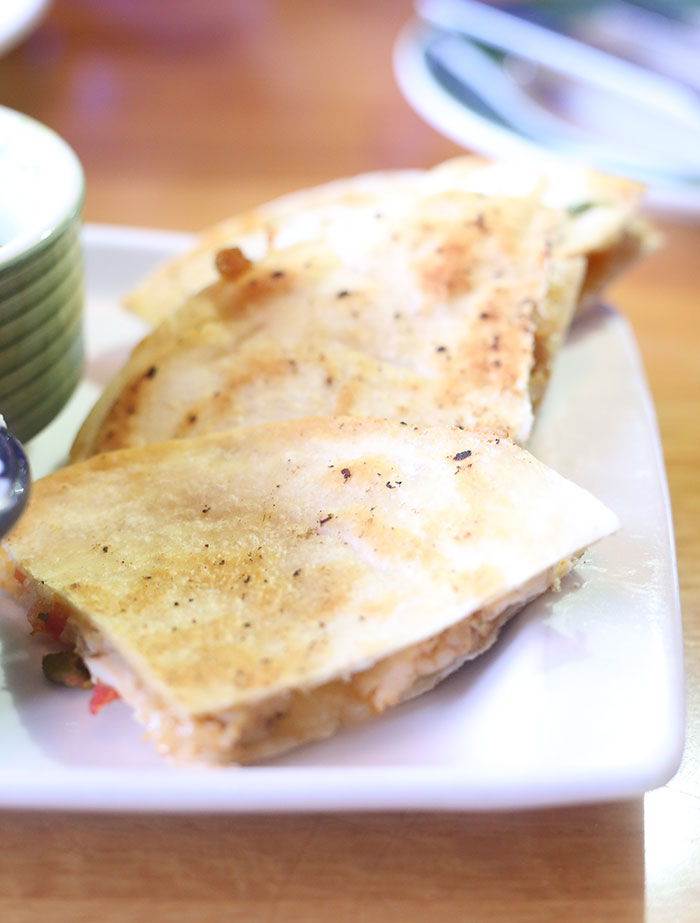 Cheers! You might want to plan your girls night out in October because you can get Dollaritas! The $1 margaritas are available ALL month long at Applebee's. They also have Late Night drink specials from 10pm to close! Check your local menu for details.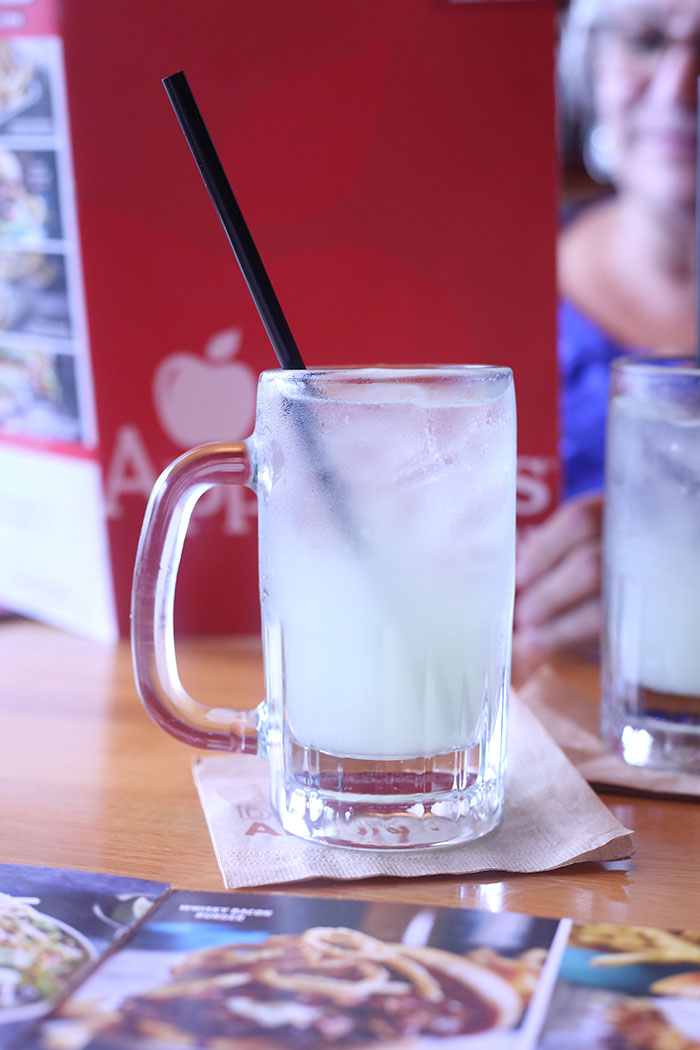 Can you believe we haven't even chatted about entrees yet? How does Bourbon Street Chicken + Shrimp sound for ladies night? Just look at all this deliciousness: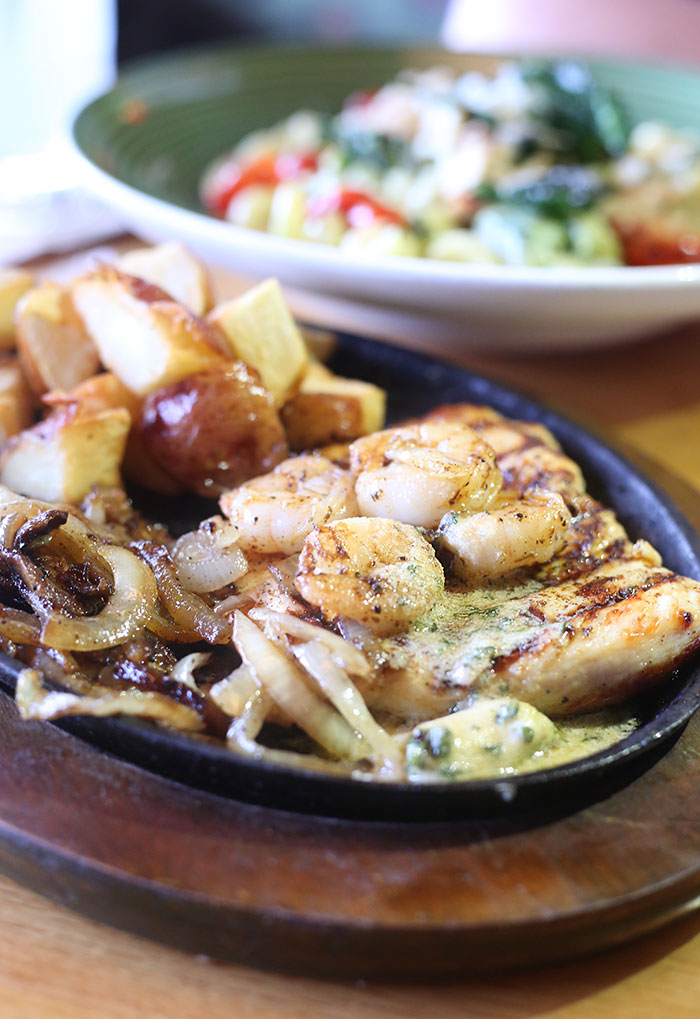 If you haven't been to Applebee's in a while, there are some totally yummy new dishes to try. Their new Cavatappi entrees caught my eye. This Spinach + Artichoke Chicken Cavatappi was not only gorgeous, but filling and delish.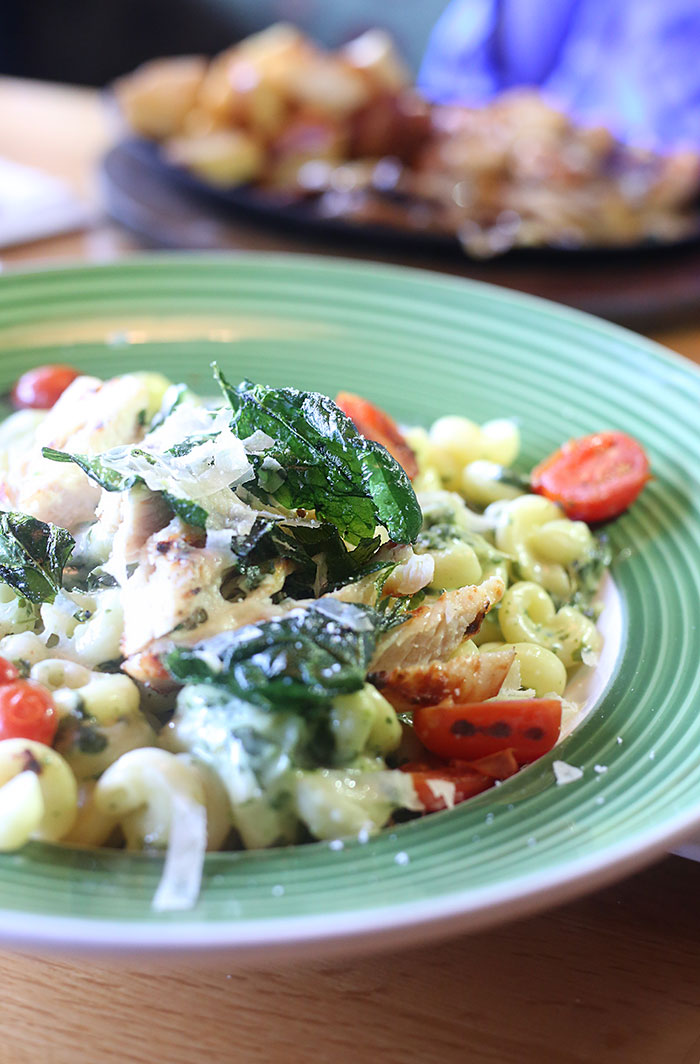 Now ladies, any special night must end with an epic dessert. Applebee's has just the right ending to any meal. This was SO buttery and delish. Totally big enough to share with your girls.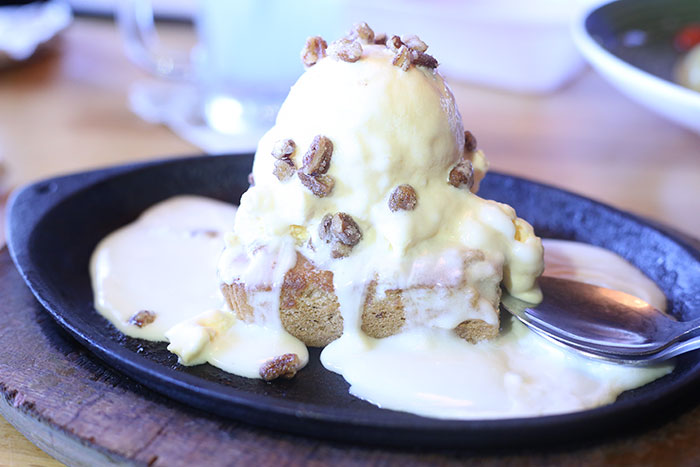 Girls Night Giveaway!
PRIZE: One (1) winner will receive a $50 Applebee's eGift Certificate
This giveaway is open to U.S. residents, 18 years +
The giveaway ends on 10/27/2017. Enter through the form embedded below:
Good luck!!!
Why do you need a girls night out? Who would you invite to Applebee's?