This post is sponsored by BabbleBoxx.com on behalf of Alexia.
Are you ready for a little break from the norm? Imagine tasty side dishes that make great starch alternatives with all the flavor you love and none of the fuss? From Mashed Cauliflower to Riced Vegetable Pilaf. Sound yummy? Well, Alexia has taken delicious and convenient side dish options to the next level with their new premium vegetable sides. These dishes are delish enough to enjoy beyond just the everyday, you could even serve them up at your holiday celebrations.

Over the last couple of years, cauliflower has been a really trendy food in place of starchy potatoes. I absolutely love that Alexia has made choosing a less starchy side dish so simple.
MASHED CAULIFLOWER WITH SEA SALT
The Alexia Mashed Cauliflower with Sea Salt is SO good and satisfying. The consistency is seriously on point and the flavor is tasty and very satisfying.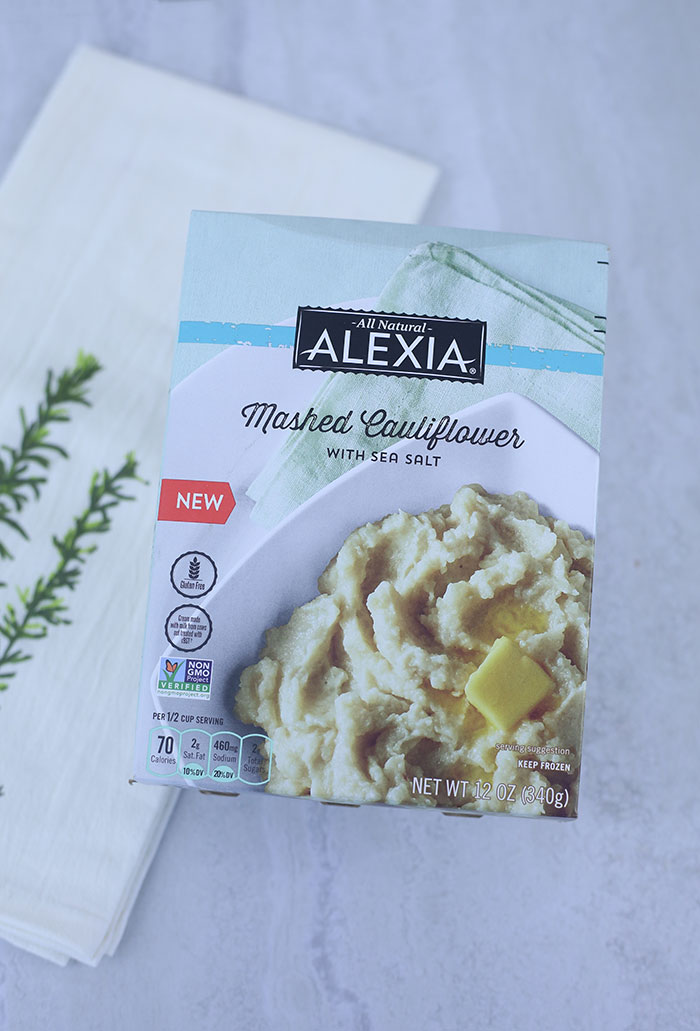 I was surprised that my husband instantly loved it as much as I did. Bonus! I honestly can't wait to eat this agaîn.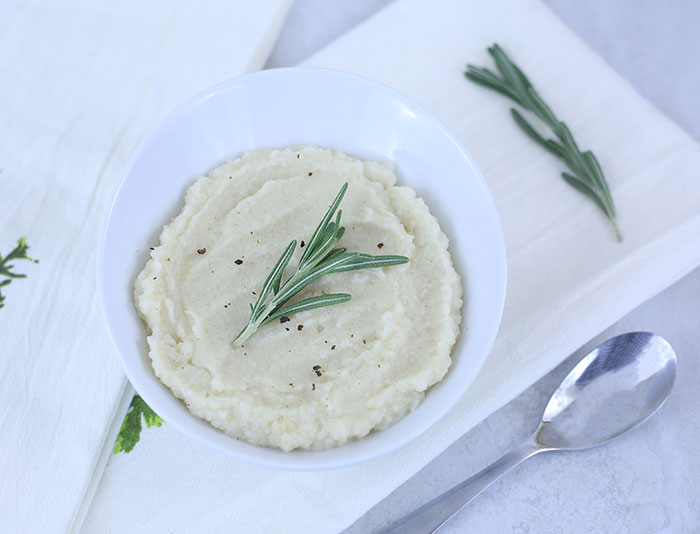 RICED VEGETABLE PILAF
The next veggie based side dish that I tried is Alexia Riced Vegetable Pilaf with Sea Salt. This dish had me really intrigued. I've had riced cauliflower in the past, but that's it. This tasty side includes both cauliflower and butternut squash (one of my favorites).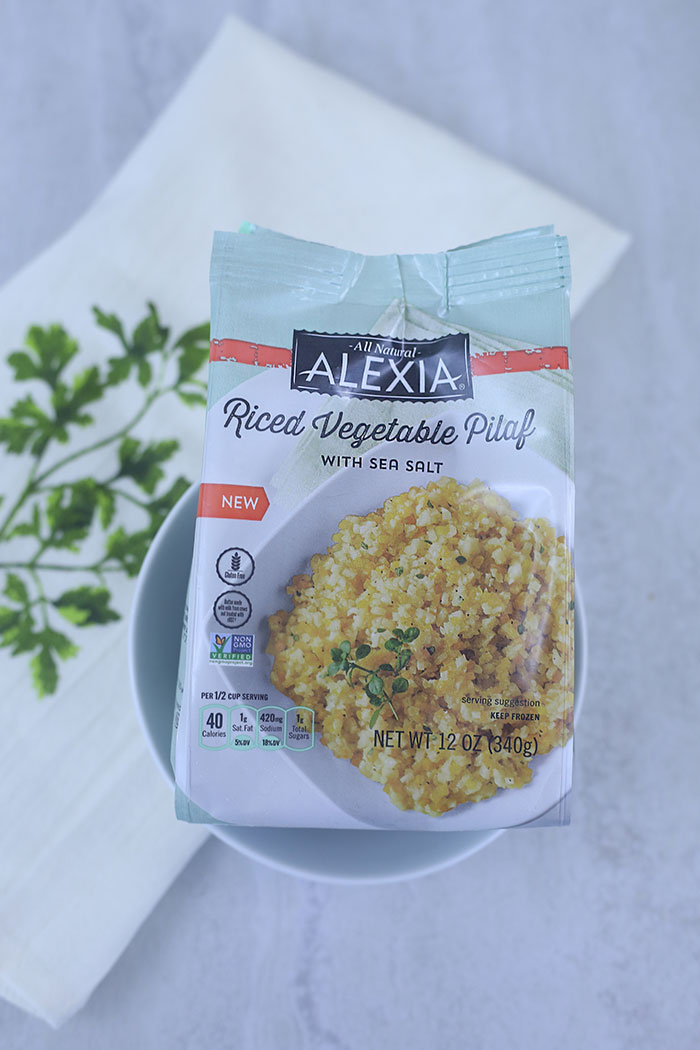 To sum this up? Brilliant. The veggie flavors really work well together and the coloring of the dish is actually really pretty. Would look surprisingly festive on your holiday table.
STARCH ALTERNATIVES
Want more starch alternatives to serve? Check out these delicious premium side dishes from Alexia:
Cauliflower Risotto with Parmesan and Sea Salt
Butternut Squash Risotto with Parmesan Cheese and Sea Salt
White Cheddar Riced Cauliflower with Black Pepper
Mashed Butternut Squash w/ Brown Sugar
They all sound so good! I plan on trying each and every one.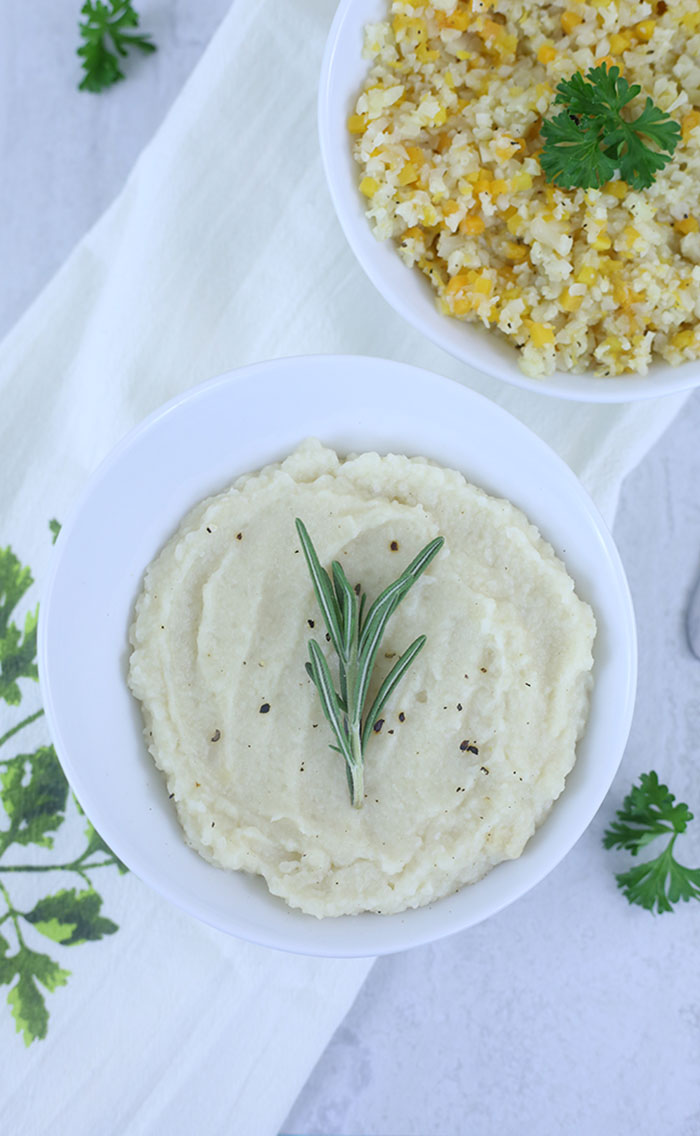 I'm always looking for quick fix dinner shortcuts that don't sacrifice quality and flavor. These yummy options are will definitely be finding their way to my shopping list often.
Which of these starch alternatives from Alexia do you want to try first?