Can you believe how fast time is flying? We're in the official holiday countdown and let's be honest, life feels pretty hectic right now. Somewhere between planning, shopping and gift wrapping, it's important to slow down and take a minute for yourself. I know all too well how important this is for keeping sane through life's chaos. And, you know what? A mug of something delish, big goofy slippers and a sweet treat might just be all you need. It's done wonders for me this week! This is a sponsored post, but all opinions are my own.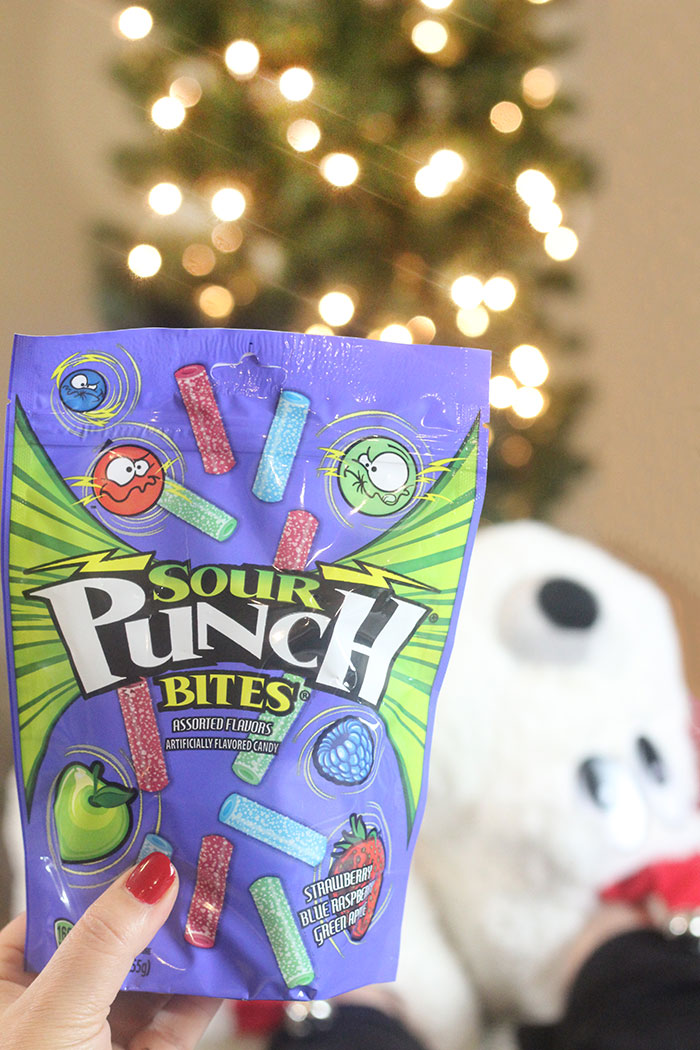 If you're looking to treat yourself to something new and unexpected, I have to hand it to Sour Punch® Bites® candy. It will give your tastebuds a round trip to somewhere spectacular. I've always loved the combo of sweet candy with a sour twist because of the zingy and tangy sensation. You just can't beat it when it comes to getting that extra "punch" and taking a minute to feel refreshed. Then, you can get right back to wrapping that big old pile of gifts that are sitting there taunting you. Trust me, they aren't going anywhere. They will most certainly be there waiting for you.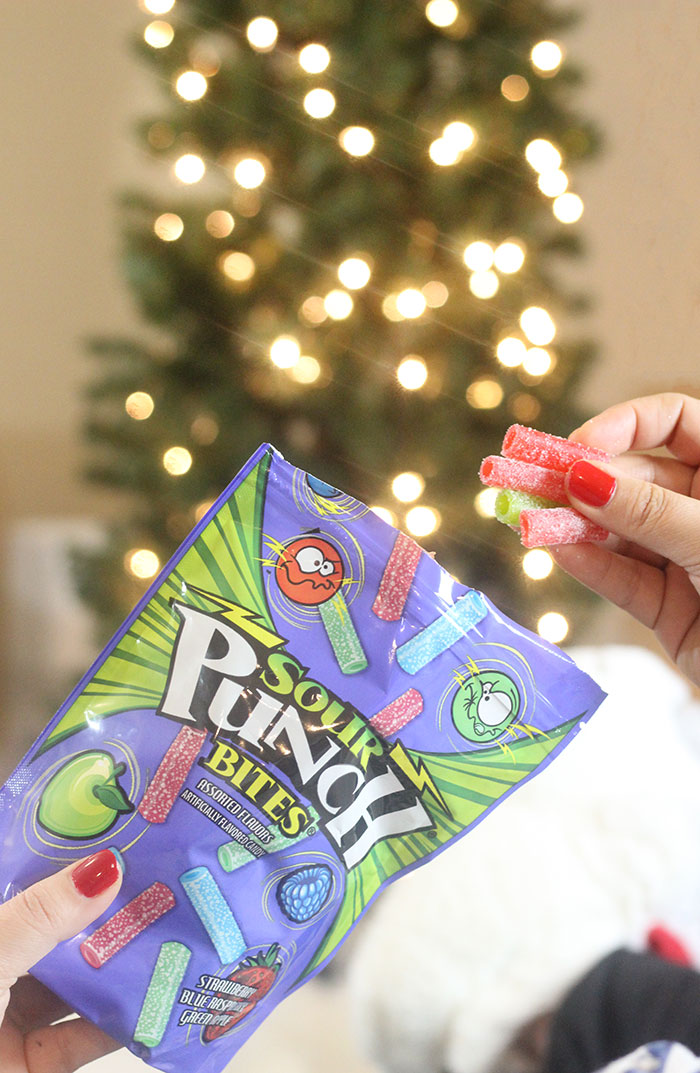 These yummy pouches of goodness have a variety of flavors including strawberry, green apple & blue raspberry. Best of all, you can pick yourself up a bag right at your local Walmart, Target and Walgreens when you're finishing up your holiday shopping.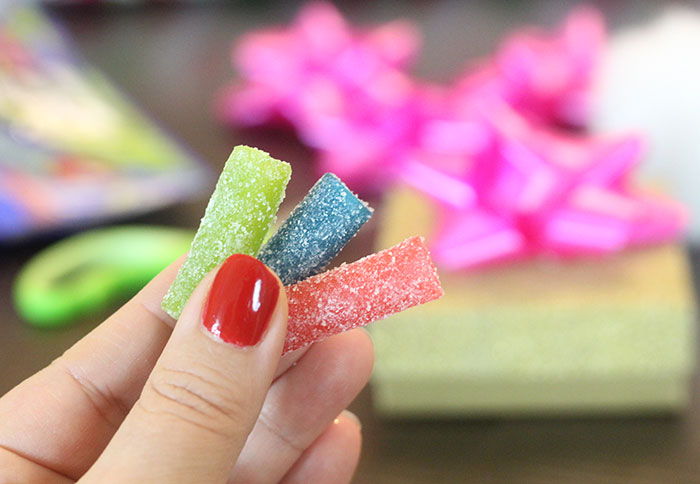 Don't forget to treat yourself to the biggest, comfiest, goofiest pair of slippers you can find, too. I'm head over heels or heels over head in love with my new polar bear slippies. =)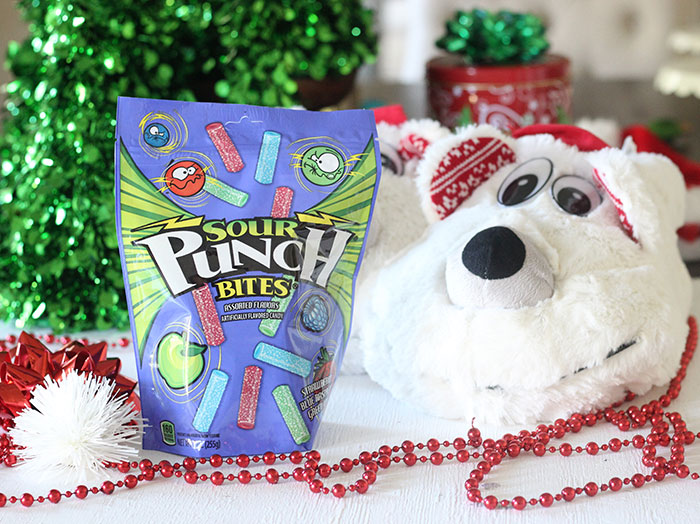 So, go ahead, treat yourself this holiday season! After everything you've been getting done, you surely deserve a break! Reward yourself with a bag of Sour Punch® Bites® Assorted Flavors.
How are you keeping it all together this month?