Let's face it, fitting in a tasty meal can take the backseat to other things we need to get done in a day. Between managing things at home to making sure I meet constant deadlines, there were many days that I skipped breakfast over the last couple of years. It was no easy feat, but I'm finally fitting it all in regularly and it feels fantastic. Using go-to ideas and hacks can help, so today I'm sharing the best breakfast sandwiches for busy days. This post is sponsored by The National Frozen & Refrigerated Foods Association (NFRA). All opinions are my own. See easyhomemeals.com for more recipes & tips.

For quick and easy options, relying on your favorite frozen foods is a total win. That way you always have a plan without actually doing much. That's the ultimate breakfast hack if you ask me! With the inspired options that I'm sharing featuring
Jimmy Dean Breakfast Sandwiches
, you be ready to tackle the busy day ahead. Keeping stocked up on just the right things will make all the difference and give you a great start to the day.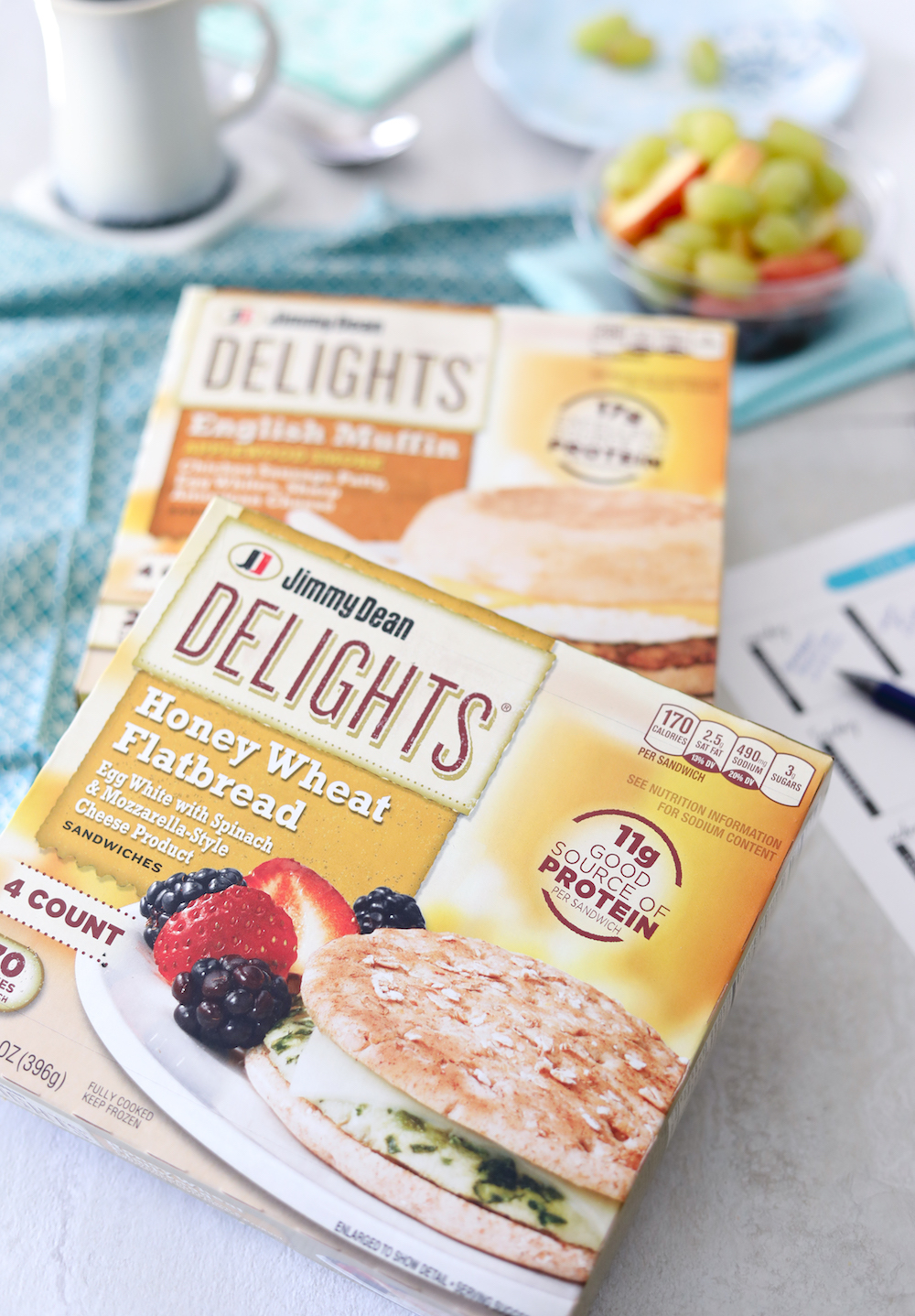 I'm going to share some of the things I've been doing to make breakfast not only more doable but actually more enjoyable, too.
Best Breakfast Sandwiches for Busy Days
To create the perfect breakfast sandwich for busy mornings, start by keeping stocked up on your choice of Jimmy Dean Breakfast Sandwiches to start. They are ready made and just need to be warmed which only takes a couple of minutes at the most. We're loving the Jimmy Dean Delights options at the moment including the Honey Wheat Flatbread Sandwiches with Egg White with Spinach & Mozzarella-Style Cheese Product and the English Muffin Sandwiches with Applewood Smoke Chicken Sausage, Egg Whites & Cheese. They are the perfect breakfast launching point because they are protein filled, delicious and keep you satisfied.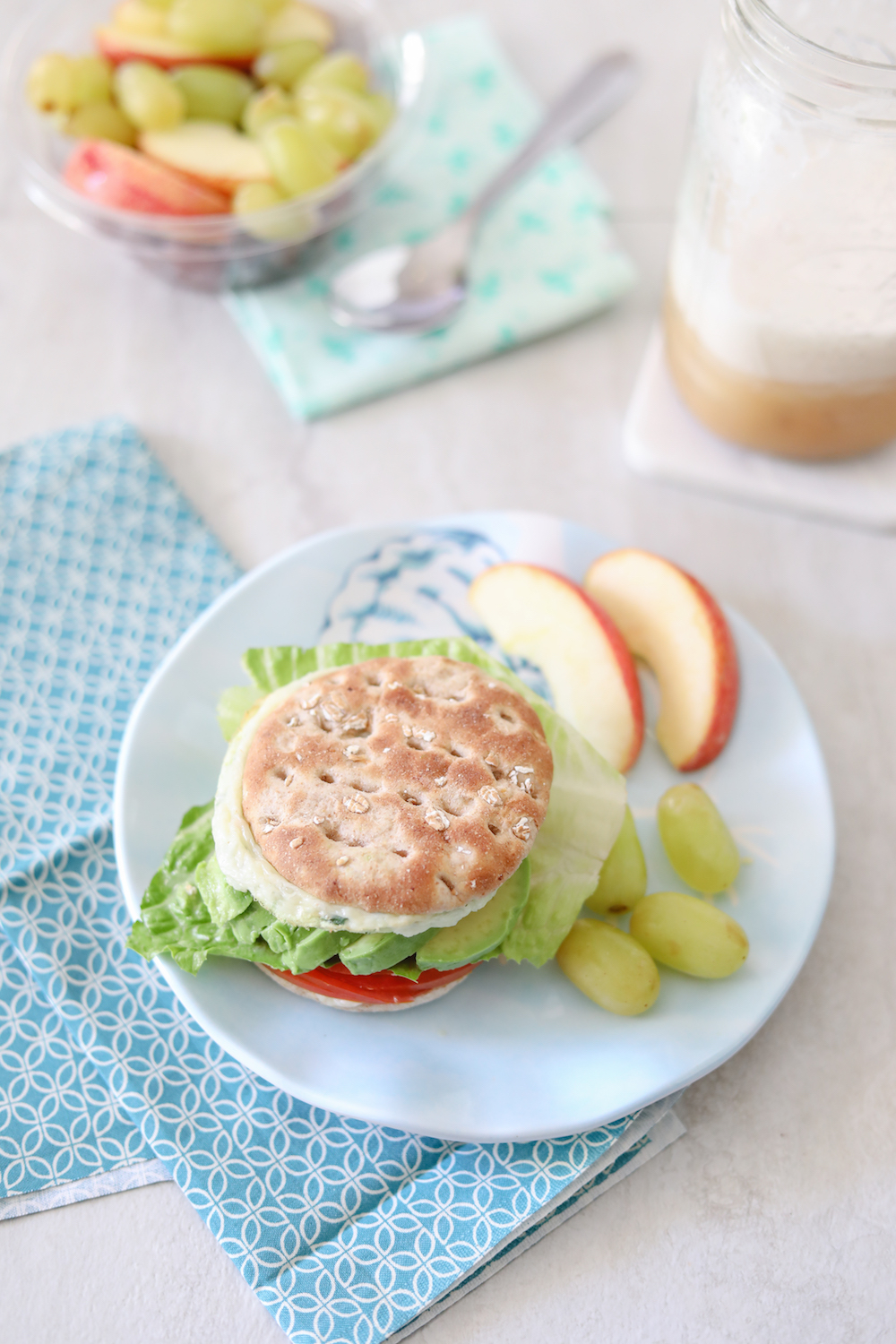 So here is my best breakfast sandwich idea! Start with preparing your choice of Jimmy Dean Breakfast Sandwiches (there are so many to choose from). Add your choice of toppings to customize it and take it over the top. My very favorite combo is adding sliced avocado, thinly sliced tomatoes and romaine lettuce. For days that I want to add a little pop, some mayo or a little spicy dressing tastes amazing, too. For more fuel for the morning, add on some fruit if you have some on hand. I like sliced apples and grapes with my breakfast sandwich, it really pairs well.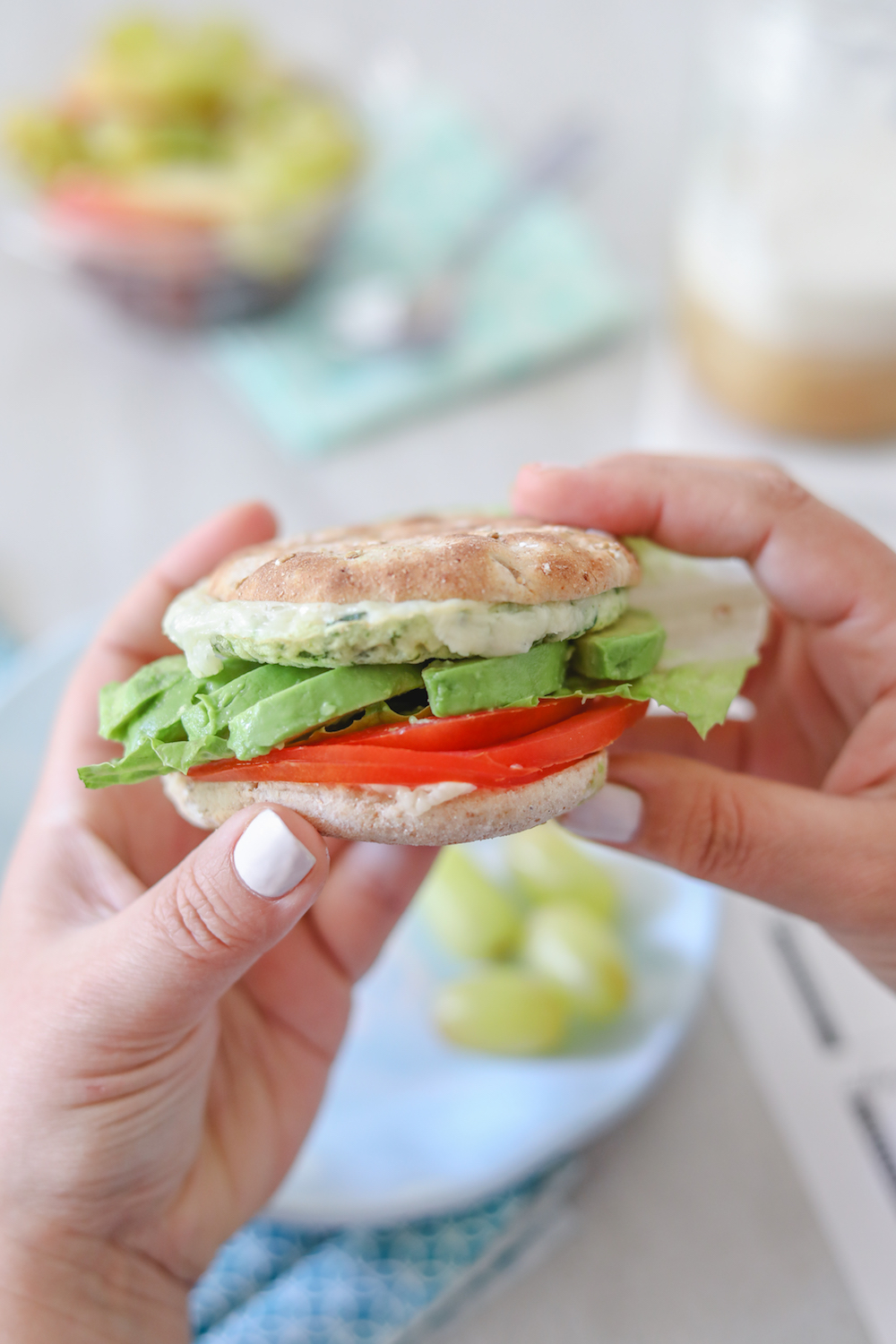 And this… is how you make a winning breakfast sandwiches and make mornings rock in one fell swoop. Seriously? How delicious does this combo look?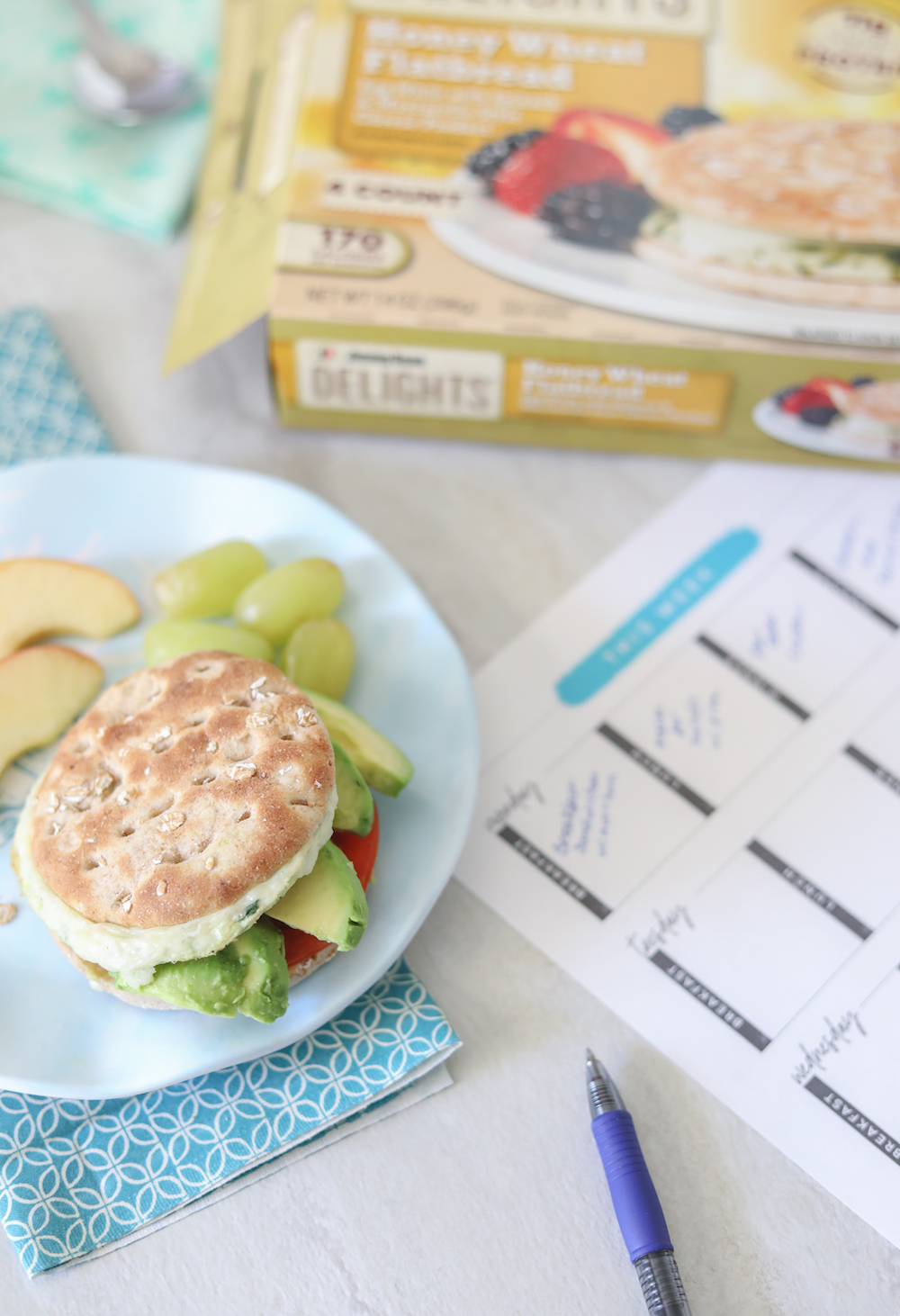 Sharing this sweet time saving shortcut comes with good timing because it's actually #FrozenFoodMonth. That means your favorite local retailers will be offering a "flurry" of deals and savings on frozen foods. Since frozen foods last longer, stocking up is a brilliant move if you ask me. For next level awesomeness, the National Frozen & Refrigerated Foods Association  (NFRA) has partnered with Coupons.com to offer cool savings on some of your favorite frozen food brands.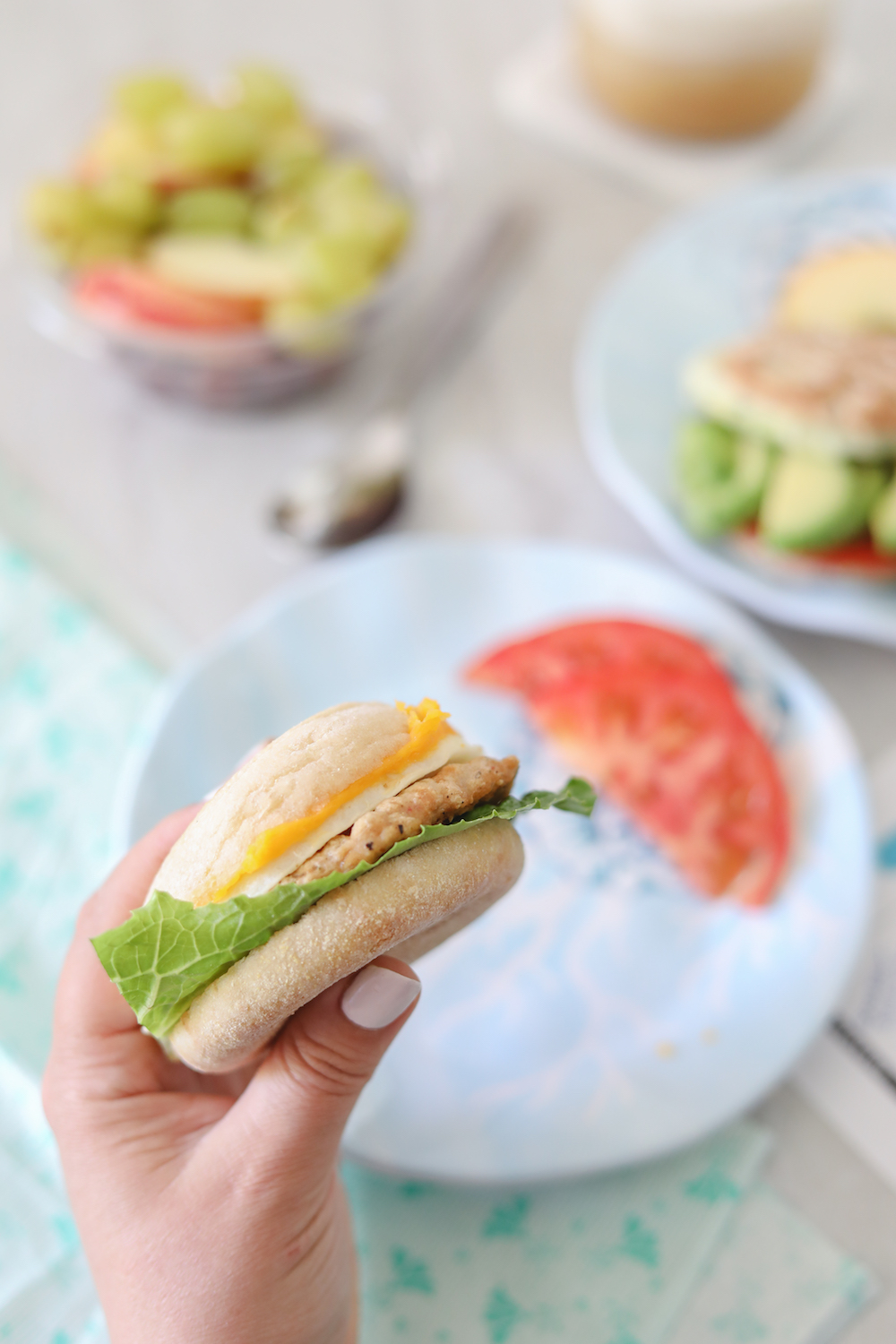 Want even more recipe ideas and meal solutions to fuel your day? Visit Easy Home Meals and be sure to ENTER THE -> March Frozen Food Month Sweepstakes for a chance to win up to $10,000 in prizes! Sweet! Good luck!
Which of these Jimmy Dean Breakfast Sandwiches do you want to try first?