Whether you've already done your spring cleaning or not, summer will be here before we know it! I'm sharing some new top notch new products and services that I had the chance to scope out. They will help you prepare your home for summer in no time. You can pick and choose which ones will work for you and I'll show you where you can buy them, too. This post is sponsored by BabbleBoxx.com.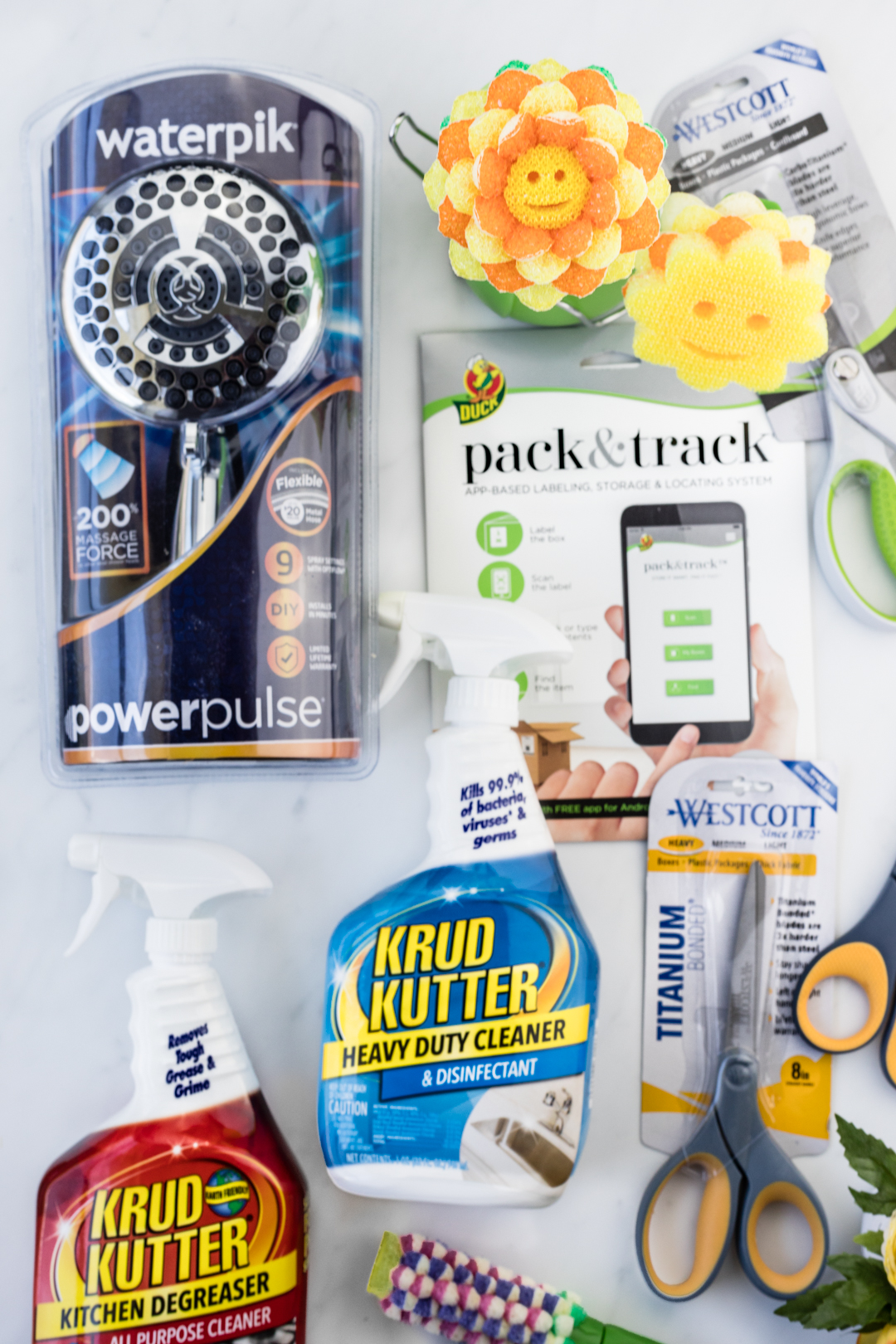 I love having the chance to check out new things, in case you haven't guessed. I'm really loving this fun summer haul and there are some things in it that I totally fell in love with. P.S. I think we finally have just what we need to finally get the garage organized for real! Yay! More on that in a minute.
Get Your Home Ready for Summer
When I think of summer, I think of sunshine and bright colors. A clean home makes all that a lot more exciting if you ask me. I'm head over heels with this first new product. It's sure to nail all of the above in the most adorable way.
Summer Cleaning Tools
Now that you got through your spring cleaning, it's time to shift focus to summer prep to be ready for a perfectly carefree summer full of fun!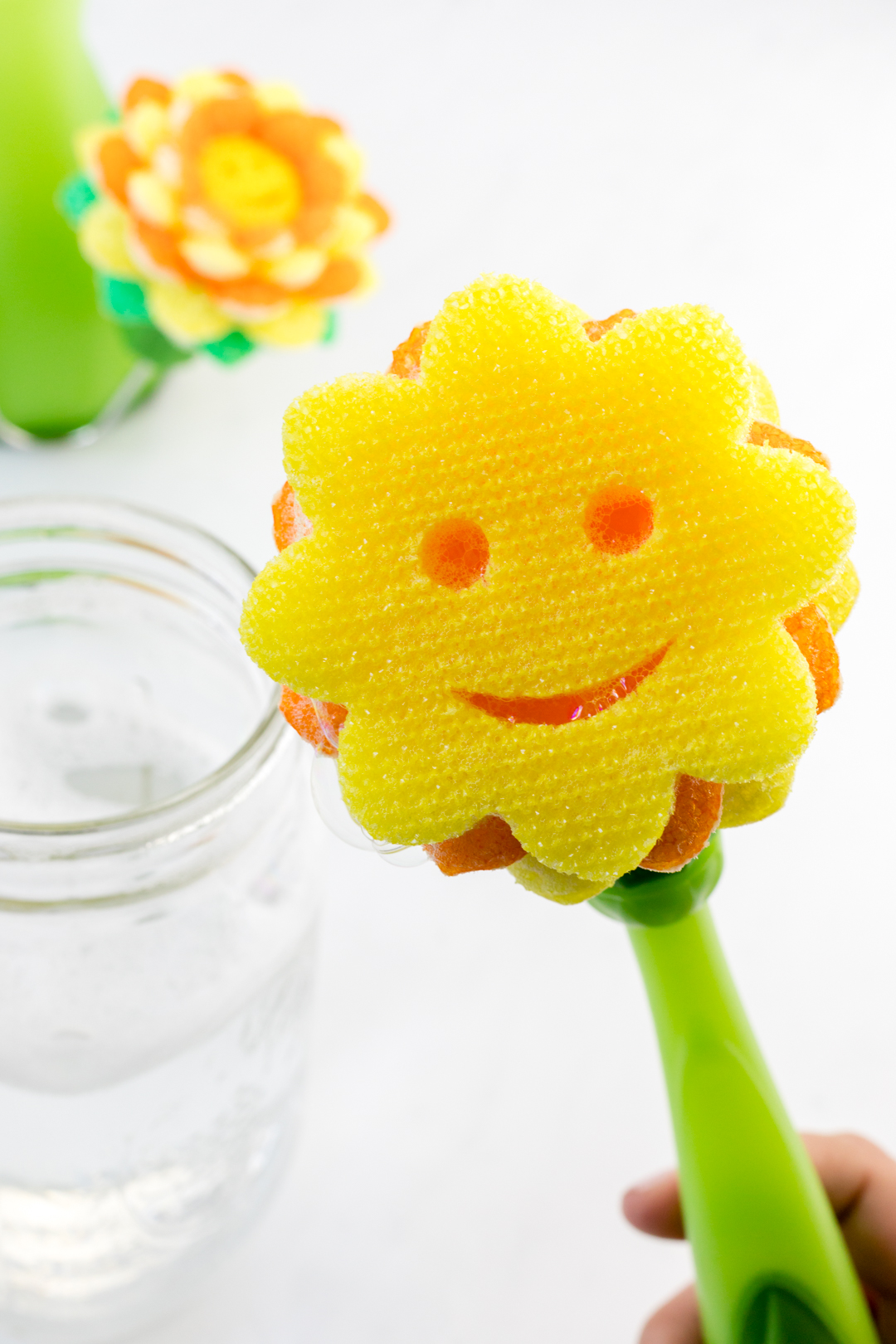 Scrub Daisy Dishwand System – Is this not the most adorable scrubber you've literally ever seen? This cute system is sure to brighten up your kitchen for summer. With 3 uniquely shaped scrubbing heads, you'll be able to tackle any summer messes that end up in your kitchen sink. I love this for easily washing out my mason jars that I use drink my iced coffee. 
The system is made by Scrub Daddy, learn more and find out where to buy your own at scrubdaddy.com. They say Power is In The Flower and I have to agree!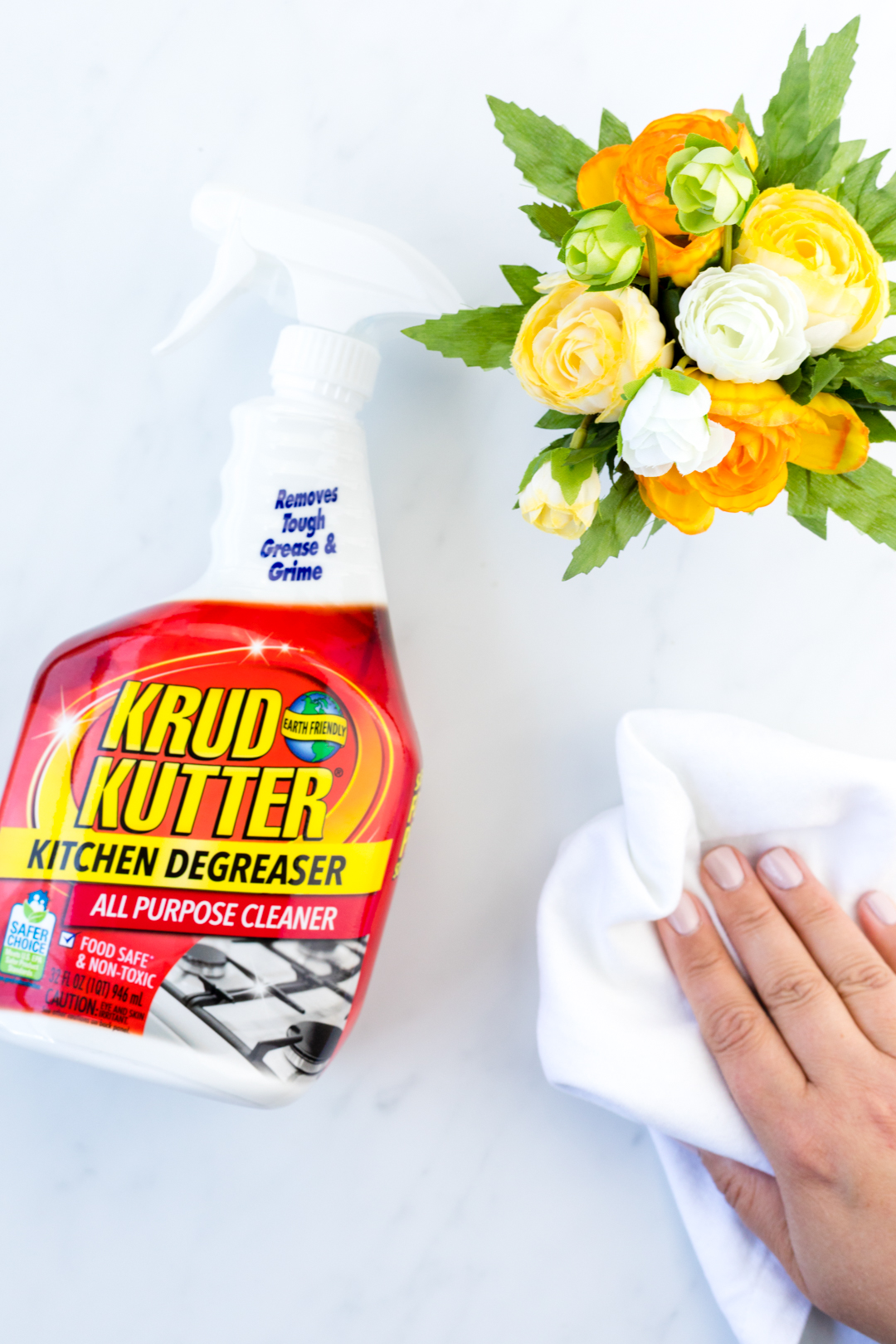 Krud Kutter Cleaner – The more effective your cleaning supplies, the less often you'll find yourself fussing around trying to get things cleaned. Let's face it, their product name gets an A+.  They pride themselves in literally cutting the crud more effectively and I have to say that I'm impressed so far. I tried two formulas, their Kitchen Degreaser and Heavy Duty Cleaner. The Krud Kutter Kitchen Degreaser is pretty much my new BFF! Have I ever told you that I'm the messiest home cook ever?
Each product offers solution to different household task, chores and issues. I really like that you can use the Heavy Duty Cleaner for mold prevention, too. See where you can buy these products at Findkrudkutter.com.
Westcott Scissors – There's not a day that goes by that I don't use scissors around here.  And, let's face it. All scissors are NOT made the same. Wescott makes them durable for all of your cutting and trimming needs. The non-stick coating rocks my world on their Carbo Titanium 8" Straight Scissors; Titanium Bonded Non-Stick 8" Scissors and Titanium Bonded 8" Straight Scissors. I'm often crafting up something and this is a HUGE asset. You need a pair or ten.
Want a pair of the world's favorite scissors? Shop Westcott Scissors.
Organize Your Home For Summer
Duck Pack & Track™ – I've moved so many times that I literally have no idea where anything that I ever pack away really is. If I want to find something in my garage, I generally have to open at least 5 boxes before I find what I need. This has been such an ongoing issue, I felt like I would totally lose my mind at some point. BUT… apparently the fuss will no longer be necessary thanks to DUCK BRAND. They came out with the best thing ever. Their Duck Pack & Track™ labels are AMAZING and pretty much exactly what you need to pack away everything you won't use for summer. The system works in conjunction w/ the Duck Pack & Track™ app (available for Apple or Android.). You put a label on your storage box and then scan it with the app. You can name the box and enter the items that are in it as well as the location all in the app. Seriously amazing stuff my friends.
Duck Pack & Track™ is available at Walmart or Walmart.com. See how it works here.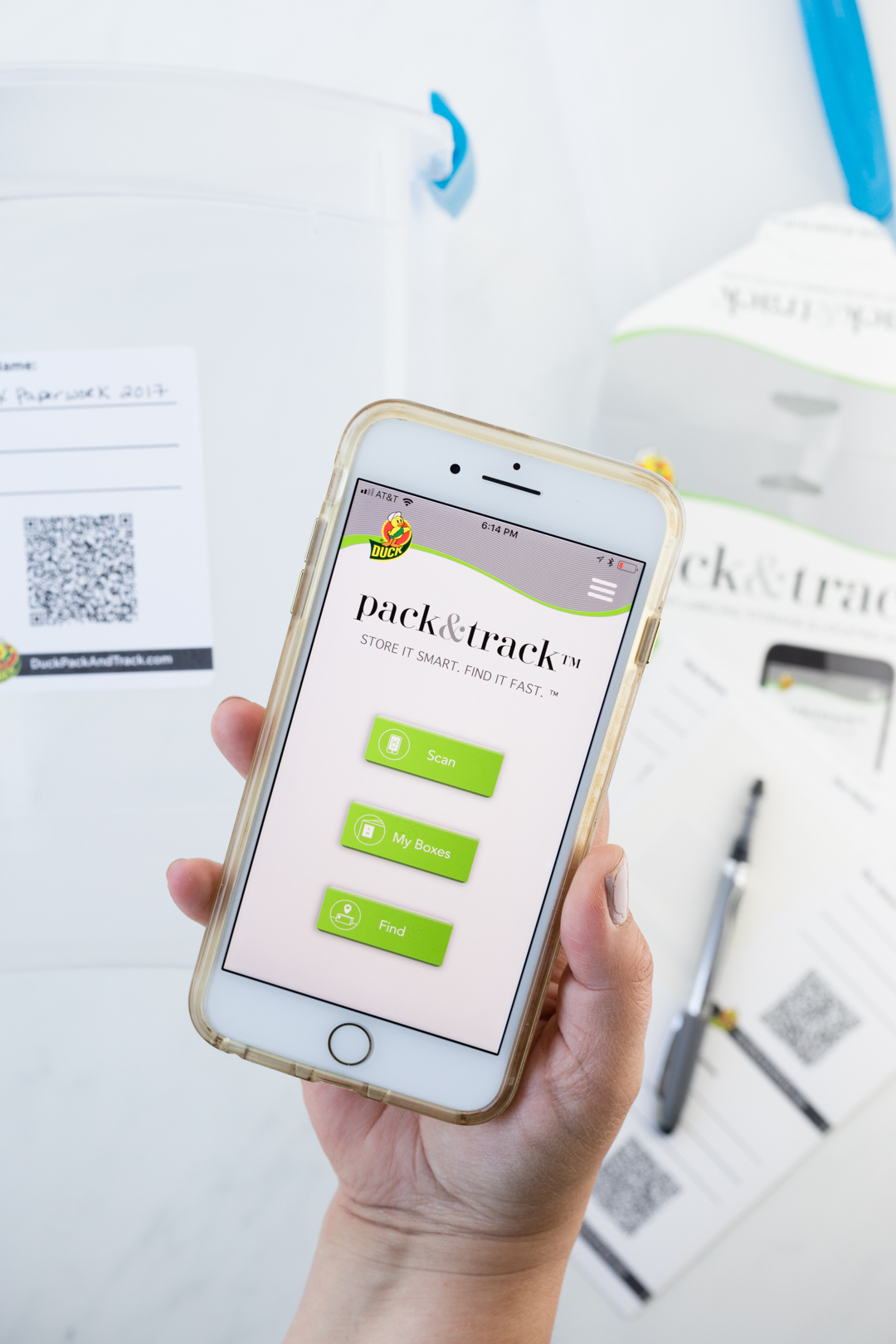 Prepare Your Yard for Summer
If all things go as planned, we'll be spending plenty of time outdoors. The one thing that kind of prevents us from having the very best time is always pesky bugs. My husband is a total mosquito MAGNET. No joke. I was really excited to learn about Mosquito Joe which is a service that will come out to your home and treat your lawn to help prevent mosquitos. That was totally music to my ears. When I learned that it was ALL NATURAL, too. I was sold. It was easy as scheduling an appointment. The process was SO fast.  They were in and out in what seemed like minutes.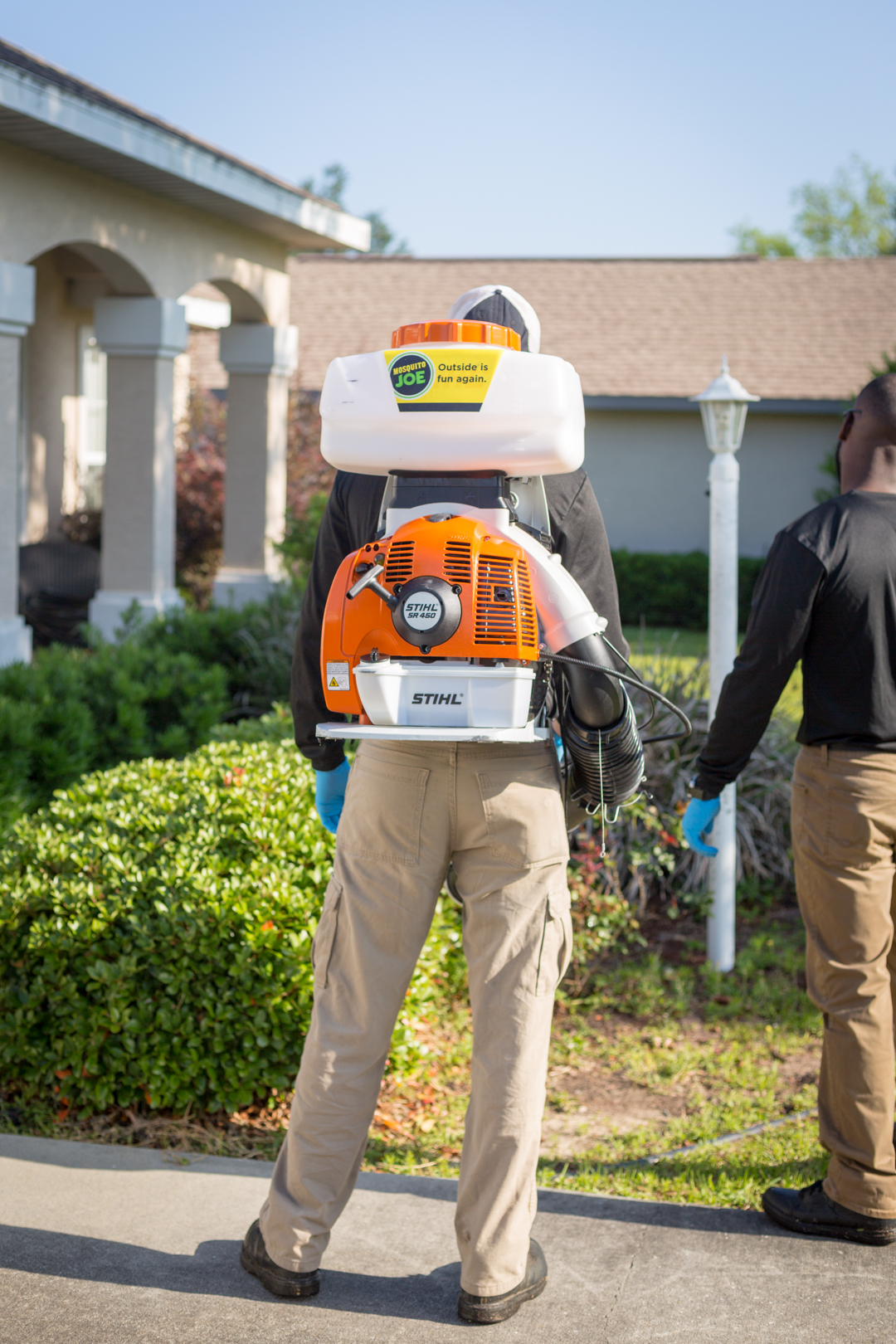 Want in?
Use Code: BUZZONLINE for $25 off your first treatment! Visit MosquitoJoe.com to get started.
Treat Yourself Better this Summer
I've been traveling quite a bit lately and if there's one thing that breaks a hotel room aside from a bed, it's the shower. There's so much to say about a really great shower. Treat yourself to something extra special this summer with a Waterpik WaterSense Showerhead. It boasts massage force, that is something I can totally get behind. I'm excited to give this a try!
Learn more about Waterpik Shower Heads here.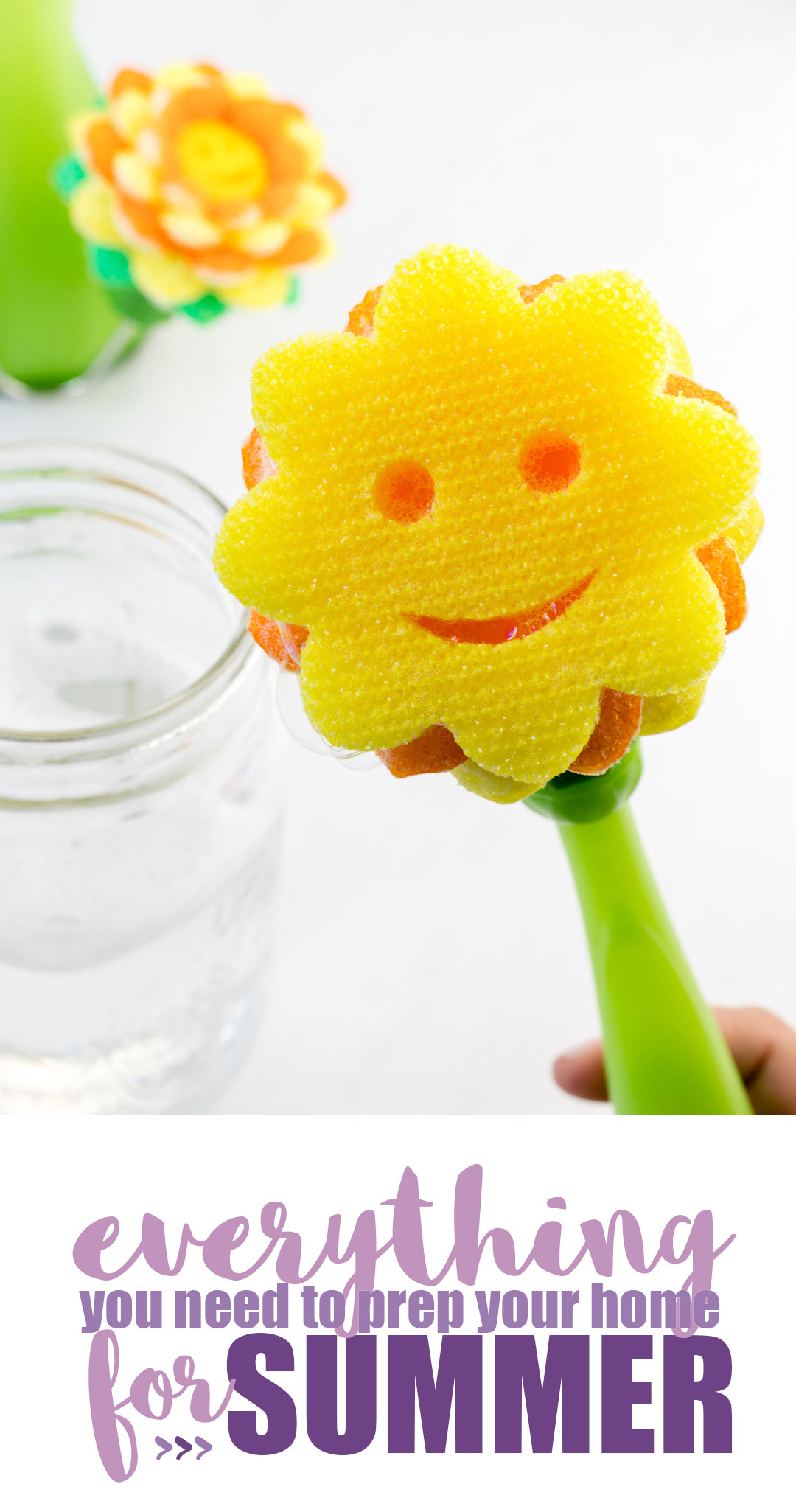 And, that is a wrap! Hope you found some new products to help elevate your summer, too!