Nothing says comfort food for the whole family like chili. It's the perfect meal for any night and you can easily customize it for any special occasion.
Game day anyone? Today, I'm sharing my own fun twist to chili inspired by my family's love of pizza.
How does 30 Minute Pizza Chili sound?
Easily add your favorite pizza toppings to chili for a unique pop of flavor. This is a sponsored post with Mirum, all opinions are my own.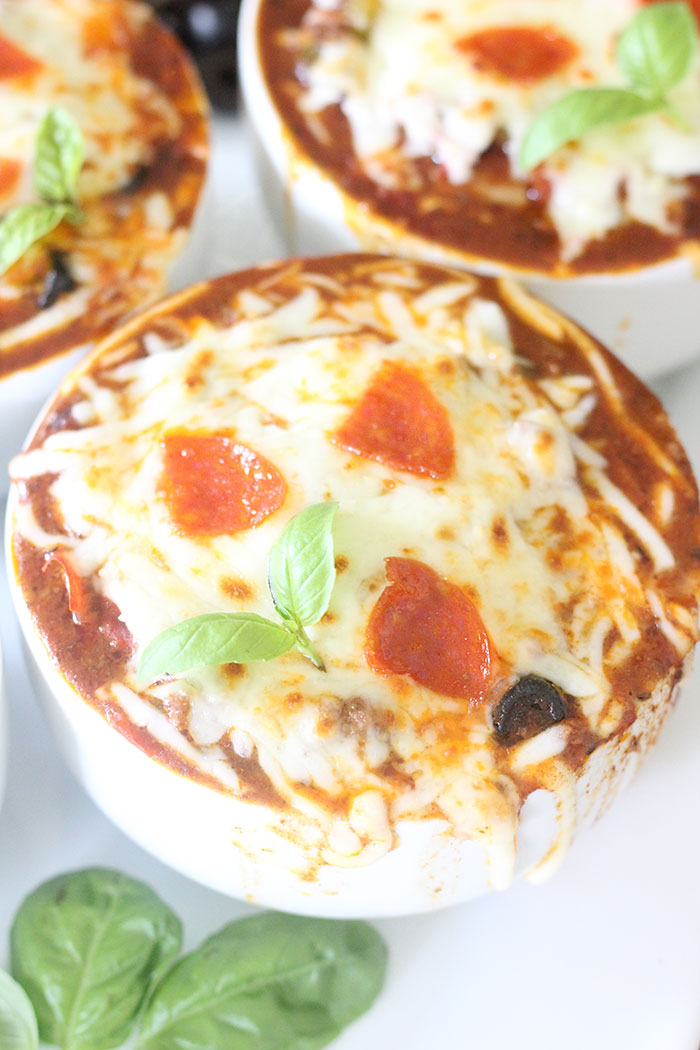 This delish take on chili can be whipped up quickly thanks to some amazing shortcuts.
What would I do without them?
That's where Bush's, Hunt's and Ro*tel products available at Walmart become your instant chili recipe heroes.
I was inspired by a classic 30 minute chili recipe that uses these ingredients mentioned over on the Chili Pride hub.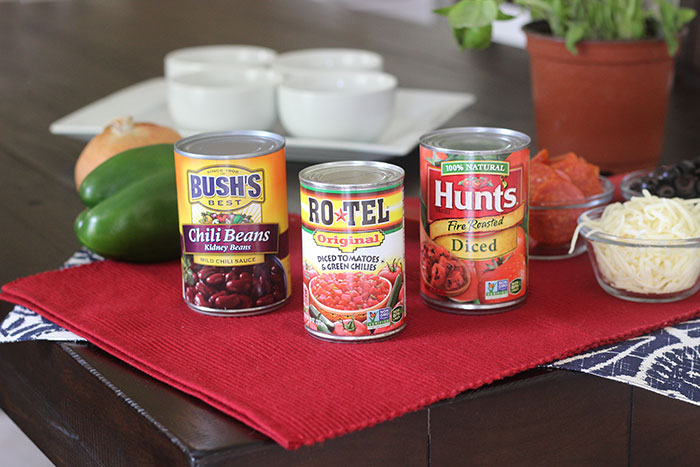 It ended up being so easy to customize the basic recipe and surprise my family with bonus flavors.
Total score! For my pizza inspired chili, I wanted to make sure that I included all of my family's favorites.
I added pepperoni and cheese of course along with green peppers and black olives.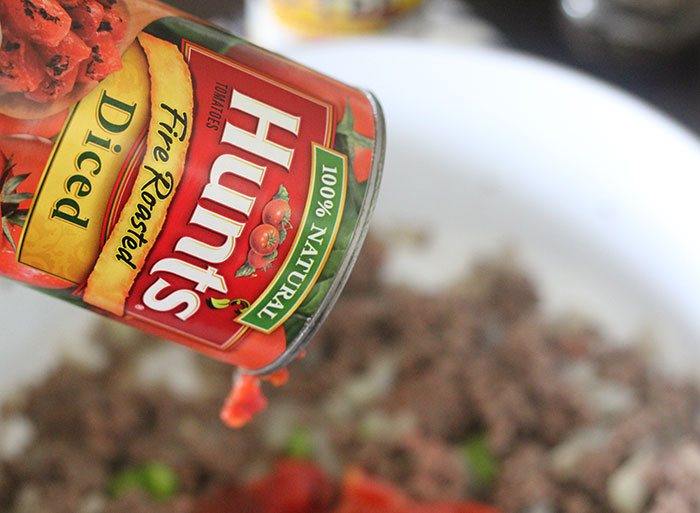 Adding a little oregano to the basic recipe also added that pizza flair.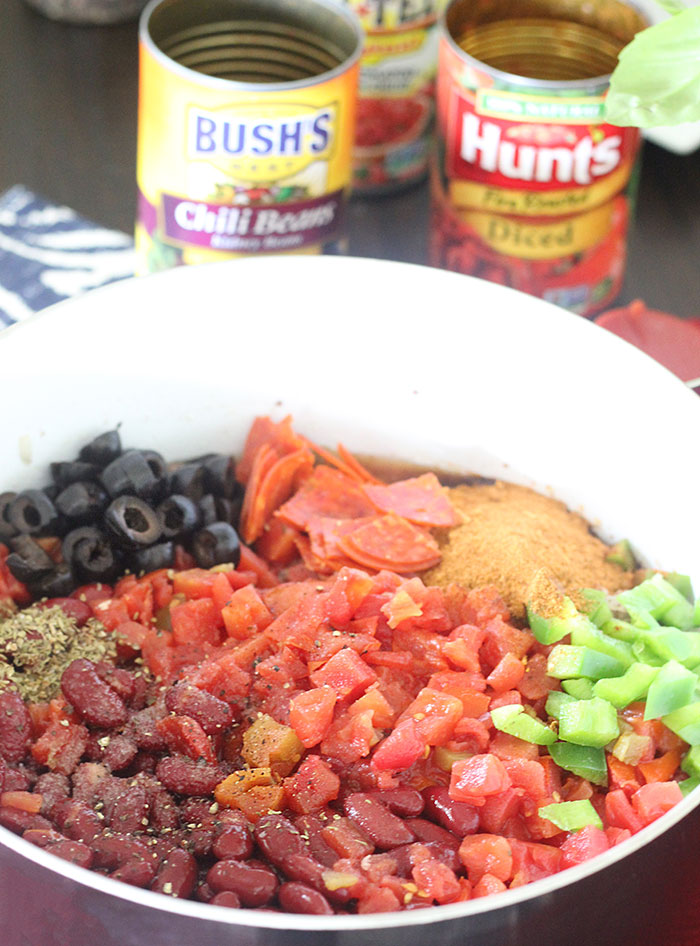 With mere minutes on the stove top, this impressive hearty chili is just the thing you need to bond with family.
There's just something about comfort food in a bowl.
You know last week I had a ton of company and now we just have my brother in law over for a couple of weeks.
A relaxing day in the living room was totally in order over the weekend.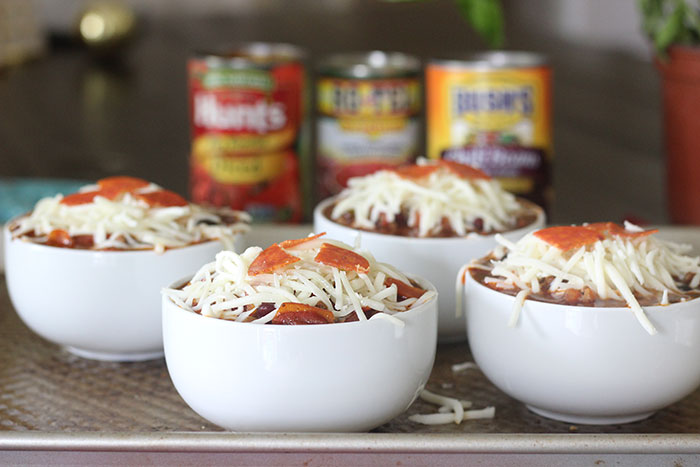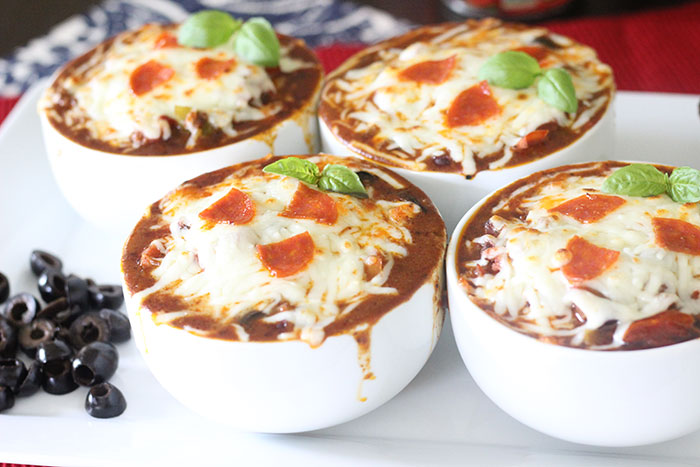 Pajamas, TV and chili.
It truly doesn't get much better than that.
30 Minute Pizza Chili Recipe
Do you love making delish food for your family without the fuss? Same here!
This 30 minute pizza inspired chili recipe is for you!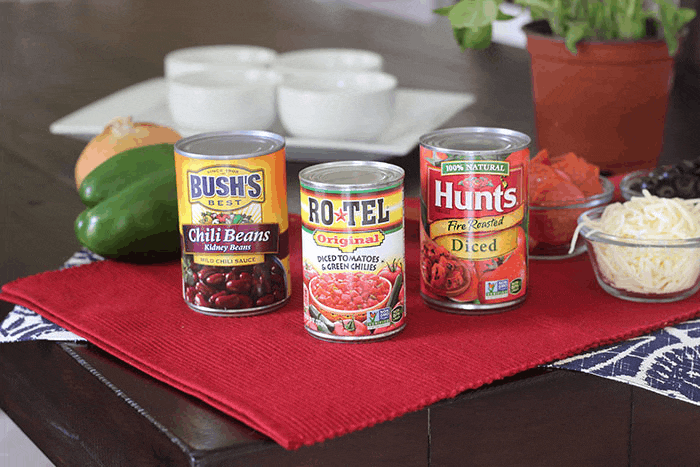 To take this chili over the top, add more cheese and pepperoni and broil it for a minute until the cheese is melty.
Serve Up 30 Minute Pizza Chili
Ingredients
1 pound ground chuck beef (80% lean)
20 Pepperoni (cut into quarters)
1.5 Cups of Low Moisture Shredded Mozzarella Cheese
3/4 cup chopped yellow onion
1/2 cup chopped green peppers
1/3 cup sliced black olives
1 (16 ounce) Bush's Chili Beans (Kidney Beans)
1 (14.5 ounce) can Hunt's® Diced Tomatoes, Fire-Roasted undrained
1 (10 ounce) can Ro*Tel® Original Diced Tomatoes & Green Chilies, undrained
1 can (8 ounces) Tomato Sauce
1 (1.25 ounce) package chili seasoning mix
2 tsp. of dried oregano
1 cup water
salt and pepper to taste
For Toppings (optional)
Additional Low Moisture Shredded Mozzarella Cheese, pepperoni and basil for garnish.
Instructions
On the stove, cook beef and onion in a large saucepan on medium high for 5 minutes or until the beef is no longer pink. Stirring occasionally. When cooked, drain the pan.
Next, stir in seasoning mix and then add all of the remaining ingredients (except the cheese) and bring to a boil. Then, lower the heat to medium and simmer for 10 minutes and stir periodically. Remove from heat and stir in the shredded cheese. Your chili base is now done and you can either serve as is or add toppings to make this extra yummy.
Divide chili into oven safe serving bowls. Add additional cheese and pepperoni on top and broil on low until cheese is melted. Top with fresh basil if desired.
7.8.1.2
284
https://cutefetti.com/30-minute-pizza-chili/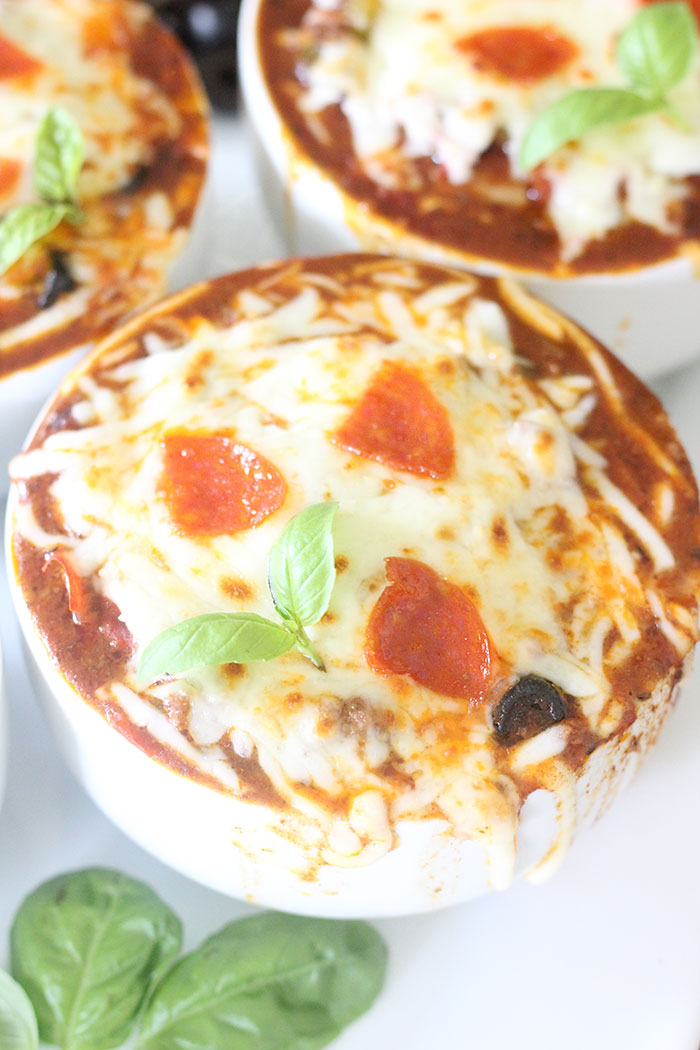 Want to show your chili pride? Pick up your chili ingredients at Walmart and get even more fun chili recipes over on the Chili Pride hub!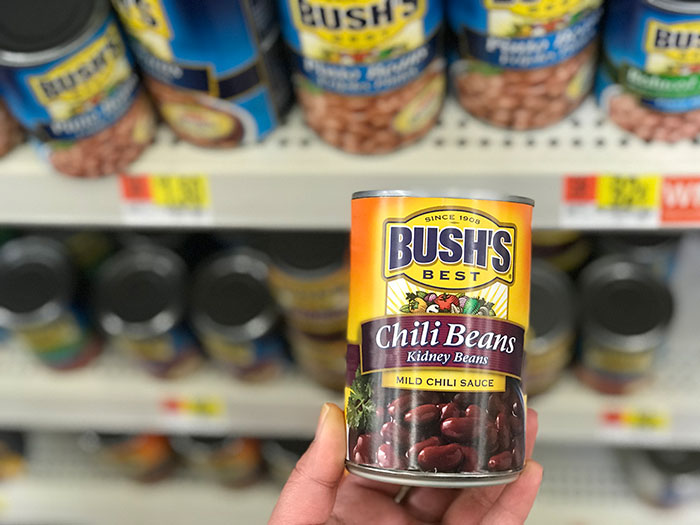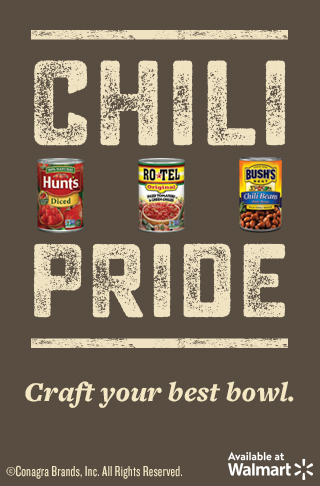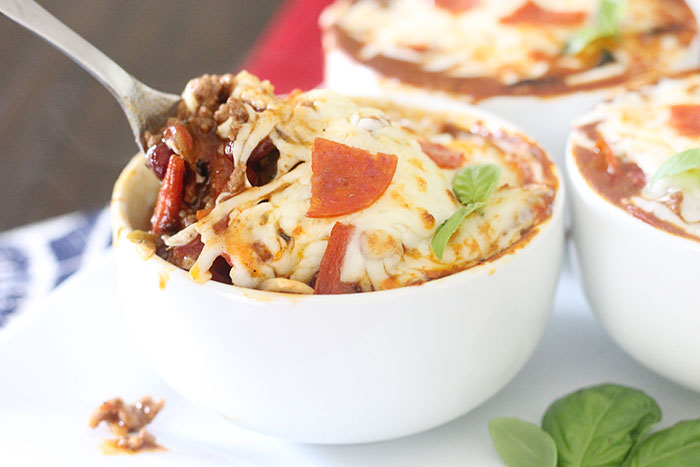 Which Chili Pride do you want to try first? How do you add your own yummy twist to chili?