Summer is flying, isn't it? This is the first year that my son is heading back to school in mid August.  Hard to believe that his first day is in just a few weeks. It's time to start planning!  Stocking up for back to school supplies and clothes can be heavy hitting to our budgets, that's for sure. I've been checking out the ASUS MeMO Pad 7 LTE as a budget friendly tablet option that's perfect for busy parents and students alike. It also has a fair share of fun activities to enjoy. What's hard work without a little play too? This post was sponsored by ASUS and Walmart. All opinions are mine.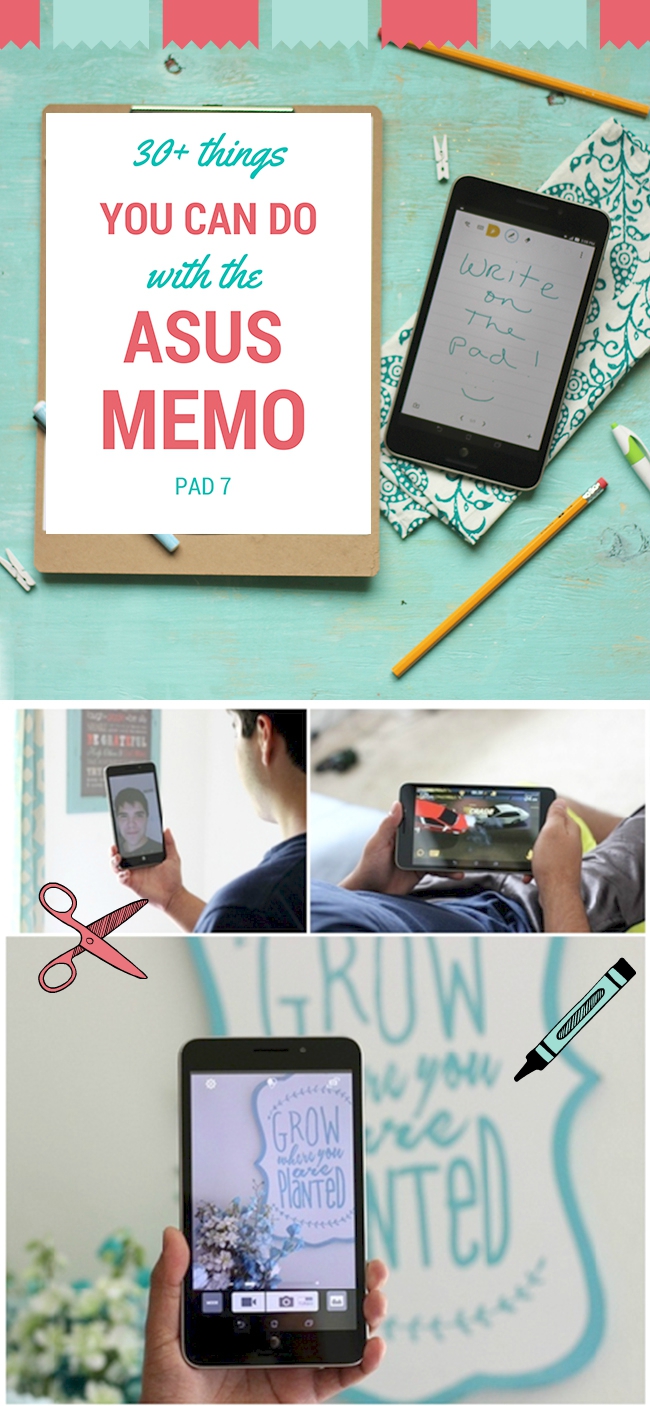 For Busy Parents
It's always a big adjustment period both when summer or school starts. Trying to memorize our new schedules seems nearly impossible and getting everything that needs to be done each day suddenly seems impossible. I'm loving the freedom to get more done on the go that the ASUS MeMO Pad 7 LTE provides as well as many task and scheduling option that it offers. With 16GB of internal storage with up to 64GB MicroSD Card Support, the whole family can benefit from using it. Here are some awesome perks just for parents!
1. Check email.  You can receive your email on the Pad through a variety of providers.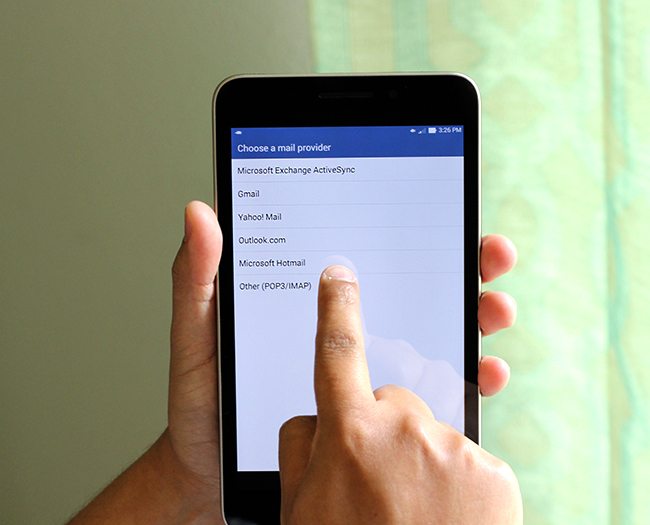 2. Calendar.  Help keep your busy schedule on track.
3. Organize your schedule & get alerts with ASUS What's Next App.
4. Organize Tasks with ASUS Do it Later App.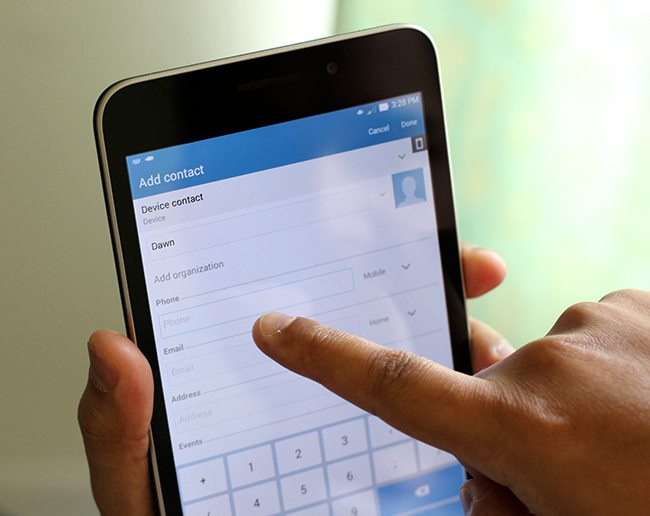 5. Store Your Contacts.
6. Surf the internet while waiting for kids at practice.
7. Check to see if you have any lunch in your teeth with the "Mirror" function 😉 With a simple tap on the Mirror app, your reflection will come up on the Pad screen.
8. Get the Weather. No time to watch the news? No worries, you can get the weather anytime right on the start up screen.
9. Use Google Apps. Work away from home anytime.
10. Get Apps at Google Play Store.
11. Take, Store and Organize Photos.
12. Edit Photos and even remove unwanted people or images within your photos with the "Smart Remove" feature.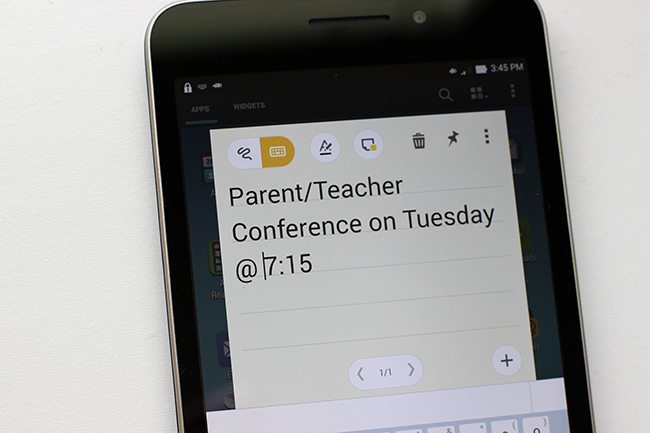 13. Quick Notes. In a rush but need to remember something? No problem!
For Students
The new school year can be overwhelming for kids too after a long fun summer.  Help them tackle their new schedule like a pro with the ASUS MeMO Pad 7 LTE. As an added bonus for younger users that you can be happy with, the tablet is made with scratch-resistant glass with anti-fingerprint coating! Here are some of my favorite features:
14. Take notes with the SuperNote app.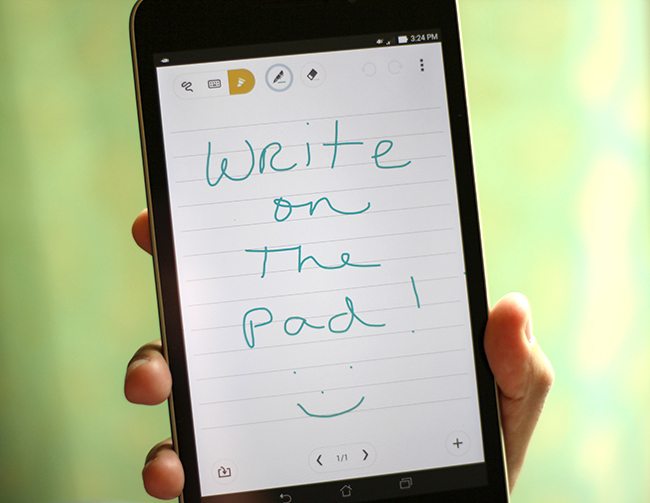 15. Write on the Tablet.  I love this feature, kids can write or type right on the SuperNote app too.
16. Check email. 
17. Use Calculator.
18. Use Quick Memo.
19. Organize Tasks.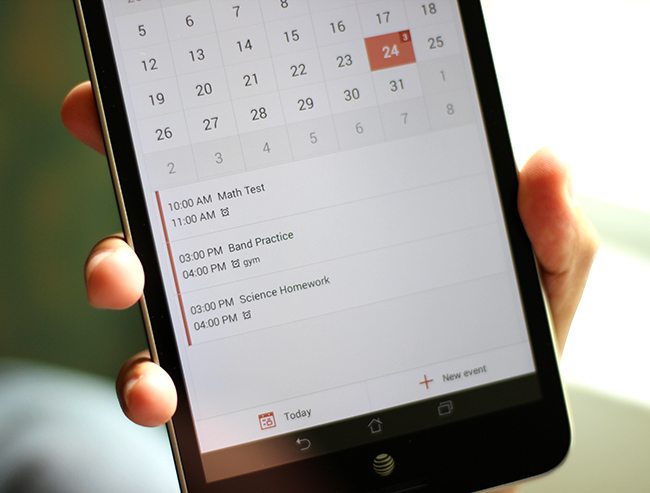 20. Use calendar to help keep up with their new schedule, deadlines and homework.
21. Use Google Apps to read books.
22. Look things up online for assignments. 
23. Print assignments. You can set up the ASUS MeMO Pad 7 LTE to print.
24. Record Videos.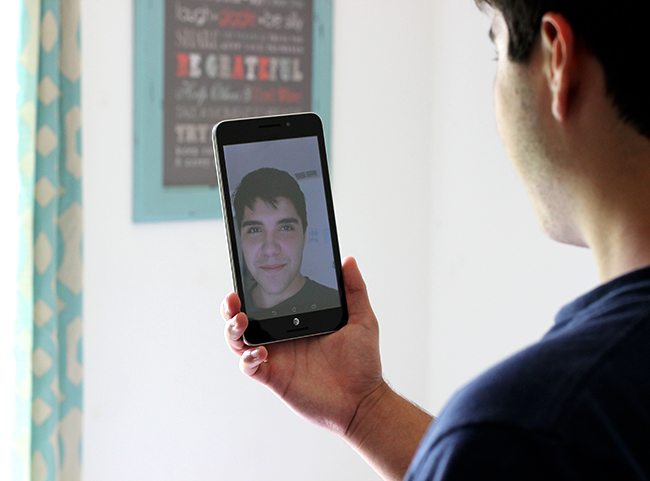 25.  Use the Mirror.  Kids want to make sure they look good throughout the day too. They can get a quick glimse with the Mirror function.
26. Get Apps at Google Play Store.
27. Sound Recorder. This would be great for recording notes or using for a verbal draft of an upcoming report or assignment.
For Fun
28. Surf the internet. The internet isn't just for researching and getting work done.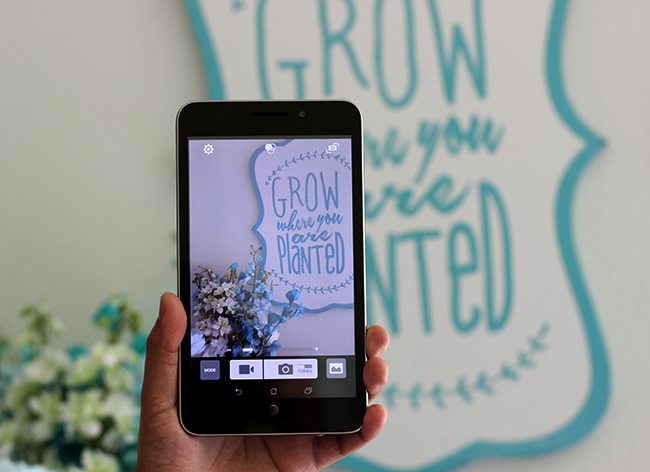 29. Capture Moments with the Camera. With dual front and back cameras as well as advanced editing options, you'll have a lot of fun perfecting those special moments.
30. Listen to Music.  This tablet has dual front facing speakers for a great user experience. The sound is directed at the user instead of the back.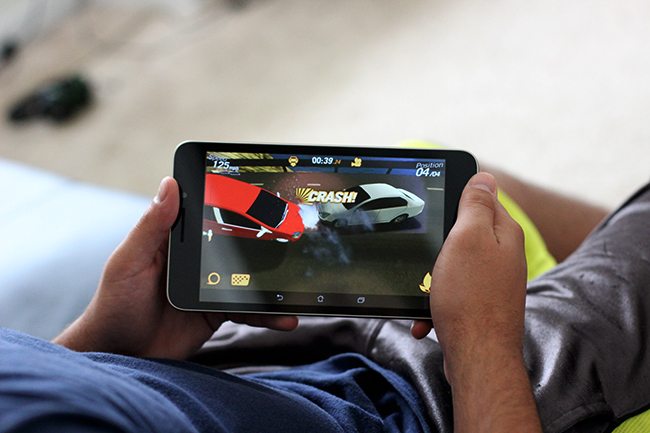 31. Play Games. With amazing viewing angles, playing games on this is pretty awesome. My son had a lot of fun checking out the free options.  The colors on the tablet are made to stay true no matter what angle the tablet is being held.
32. Watch Movies.
33. Share Content from your tablet to a large screen TV with Miracast. This is a simply awesome feature. If your TV is compatible it should be easy to set up, otherwise you may need an adapter.
So, what do you think? Could the ASUS MeMO Pad 7 LTE be just the right tablet for your family this school year?
You can pick up the tablet at Walmart or Walmart.com with a pre-paid plan for only $175 making it extremely budget friendly option for tech in this range.
It's also lightweight, which is great especially for kids lugging around books in their backpack all day!
I'm also giving one a way to a lucky Homemaking Hacks reader! Good luck!
WIN IT!
PRIZE:  One (1) ASUS MeMO Pad 7 LTE (ARV $175.00)
RULES:
NO PURCHASE OR PAYMENT OF ANY KIND NECESSARY, A PURCHASE OR PAYMENT WILL NOT INCREASE YOUR CHANCES OF WINNING. The Giveaway starts on 7.27.15 and ends on 8.3.15. Open only to legal residents of the 50 U.S./D.C. and 18 years or older as of time of entry. Residents of P.R. are ineligible. Void in P.R. and where prohibited.
-Giveaway is open to US Residents
18+ -Giveaway ends on 8/3/2015 at midnight EST
-Entries are only valid through the Giveaway Tools Form
-Comments do not count as entries
Which ASUS MeMO Pad 7 LTE features would help you prepare for back to school?