This is a sponsored post written by me on behalf of Chloraseptic®. All opinions are 100% mine.
Having a cold is a total bummer, no matter what time of the year. Between being congested and having a sore throat, these have to be the worst symptoms to experience. I'm a big baby too. Even with the slightest bit of stuffiness. Being sick is not fun, so I figured it would be nice to share some ideas on how to comfort and soothe yourself when you're feeling sick.
5 Ways to Comfort yourself when you have a Cold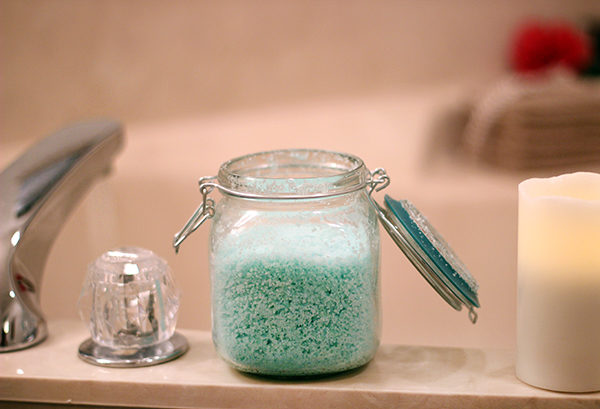 1. Take a Warm Bath or Shower.  I find that warm steamy water is really comforting and can even help if you're congested. A nice bath is always soothing and relaxing, having one while you're trying to feel better can only help your overall comfort level. My husband strongly believes that a hot shower is a solution for almost any feelings of sickness. It's surprising how good it can make you feel.
2.  Steam – Humidify.  Sometimes when you're nose and throat are irritated, dry heat can make it even more painful. One of my quick fixes involved boiling a pot of water. Sometimes, I just do it to add some quick moisture to the air and other times I'll remove the pan from heat and breathe in the steam. This really helps relieve congestion, at least for a short while.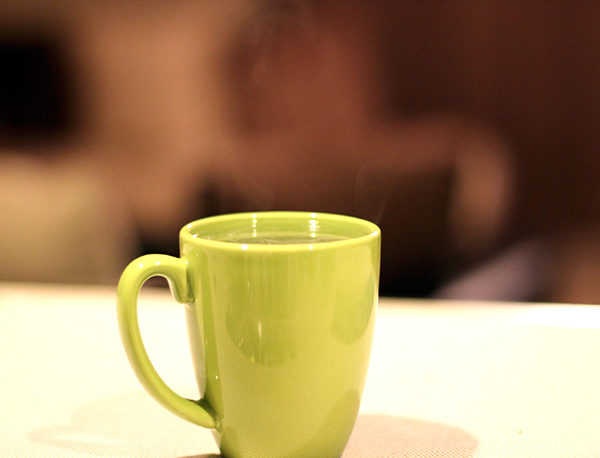 3. Drink warm comforting beverages.  There's something comforting about drinking hot beverages, isn't there? When you have a sore throat, it can be extra soothing for instant relief too. Plus that extra warmth and steam could also help with your congestion too! I generally go for hot tea or cocoa when I'm not feeling well.
4. Cuddle Up watch a movie or dive into a good book.  When I have the cold or flu, I am not feeling up to doing much. It's a great time to distract yourself by reading a good book or watching a good movie. Plus, you need the rest and relaxation, it's an added bonus. Curl up and start recuperating!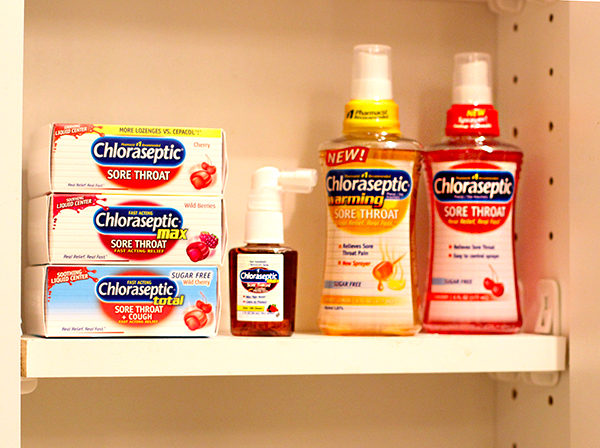 5. Keep instant relief on hand.  There's not much worse than having to run out to the store to pick up OTC products when you're actually sick.  Keeping products that can offer instant relief are always perfect to keep stocked up on. You never know when they'll come in handy! One of my favorite go-to products when I need quick relief has always been Chloraseptic spray. You know that classic cherry flavor?  Well, now they have even more options for instant relief at home.
There's a new Warming Sore Throat spray in Honey Lemon flavor and then they also have several options in lozenges too. I'm especially happy about the Chloraseptic Sore Throat + Cough lozenges because they offer fast relieve for several surprising symptoms. They can even cool nasal passages and suppress a cough for up to 4 hours! This is the kind of relief I'll be wanting if I happen to get sick.
Hopefully we'll all stay healthy this season! Keep stocked up before you get sick with this $1 Chloraseptic® Coupon!
Plus, keep on top of what's going around where you live with the Cold & Flu Tracker compliments of Chloraseptic. When I was out shopping earlier today, I noticed a lot of people were sick and coughing almost everywhere I looked. I was happy to get out of there quick!
Want to stay in the loop? Make sure to check out the Chloraseptic® Facebook!
How do you comfort yourself when you have a cold?