Want to get more done in the new year? Is getting organized something on your never-ending to do list? I have some simple and straight-to-the-point ideas to share today. January is the perfect time to set new goals, create new habits and set things up for a perfect and better year ahead.  Ready to get productive with me? I received a 2-in-1 Nextbook Windows tablet to check out. Although I received the product at no cost, all opinions are my own.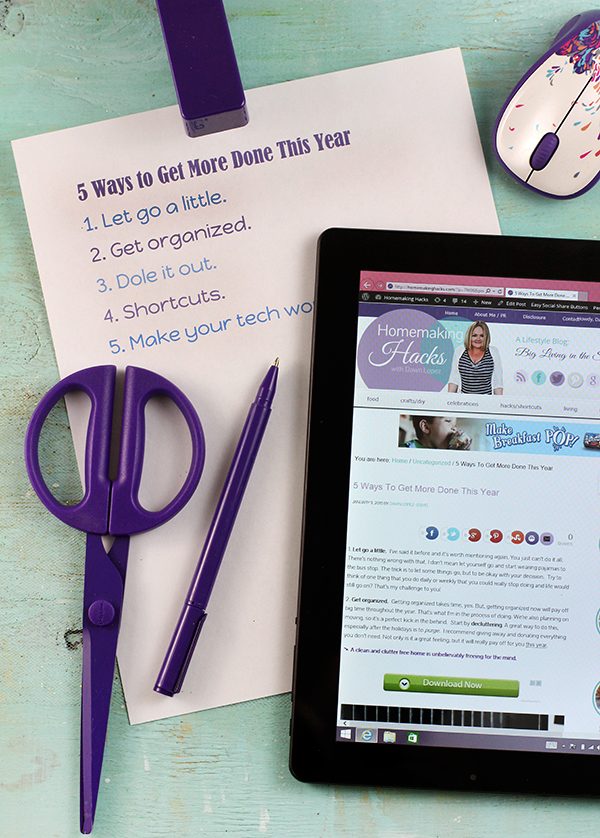 5 Ways To Get More Done This Year
1. Let go a little.  I've said it before and it's worth mentioning again. You just can't do it all. There's nothing wrong with that. I don't mean let yourself go and start wearing pajamas to the bus stop. No, no. I just can't take responsibility for suggesting such a thing. The trick is to let some things go, but to be okay with your decision.  Try to think of one thing that you do daily or weekly that you could really stop doing and life would still go on? That's my challenge to you!
2. Get organized.  Getting organized takes time, yes. But, getting organized now will pay off big time throughout the year. That's what I'm in the process of doing. We're also planning on moving, so it's a perfect kick in the behind.  Start by decluttering. A great way to do this, especially after the holidays is to purge.  I recommend giving away and donating everything you don't need. Not only is it a great feeling, but it will really pay off for you this year.
➘ A clean and clutter free home is unbelievably freeing for the mind.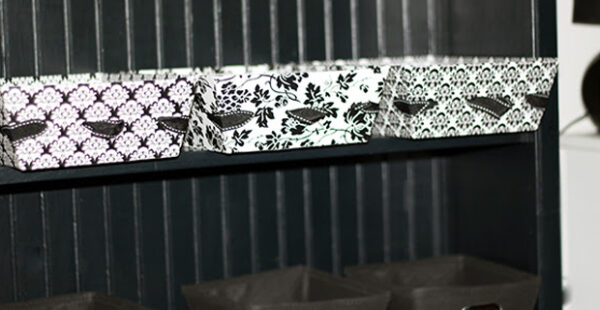 ➘Organizational Hack: Try using attractive storage bins to hide your messes in plain site.
3. Dole it Out.  Chore lists are still in style, I promise you. Gather your family around the dinner table and talk about ways you can share the work load. Can someone else take the garbage out each week? Who will load the dishwasher? No matter how big or small your family is, there are solutions to sharing the never-ending list of chores to get done around the house.
➘Cleaning Hack: Make it a cleaning party.  ♫Blast music for 15 minutes a day and dance your way through chores with your family.
4. Use Shortcuts.  You know I'm all about shortcuts and there are so many areas in your daily routine to consider cutting corners in. Could be housework, the way you prepare meals or your daily schedule. Get takeout instead of cook if it saves time on Tuesdays, for example. I love heading to Pinterest to find inspiration. Just don't spend too much time there, ya need to get MORE things done.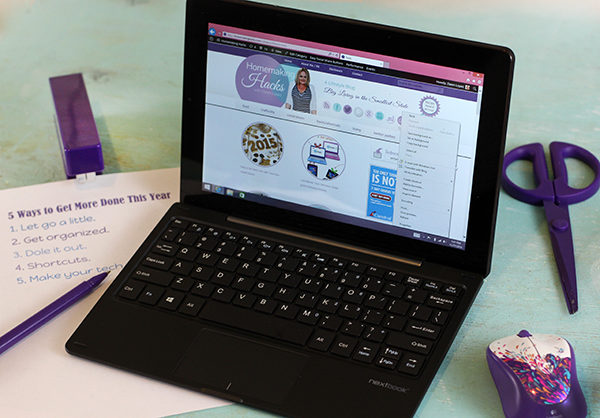 5. Make your tech work for you.  I'm the first to admit that my to-do list is just so long that there's rarely time to figure out the ways that technology can be put to work. There are zillions of helpful productivity programs, websites and apps.  Whether on your desktop, tablet or mobile phone. Take some time to explore what you've been missing. Need a place to start? Try checking out the calendar options on your tech and start scheduling the year ahead.
Haven't found affordable tech that you can put to work in 2015? I'm excited to share the next new advancement from Nextbook today. You might remember me talking about Nextbook 7 and Nextbook 8 in the past. They've come a long way, but the thing that always stands out to me is the price tag. I'm fairly confident that they are unrivaled when it comes to quality for the price. For realz, friends.  Where can you find a 2 in 1 with Windows 8.1 for only $179.00? Ahem, actually. You will find it right at Walmart.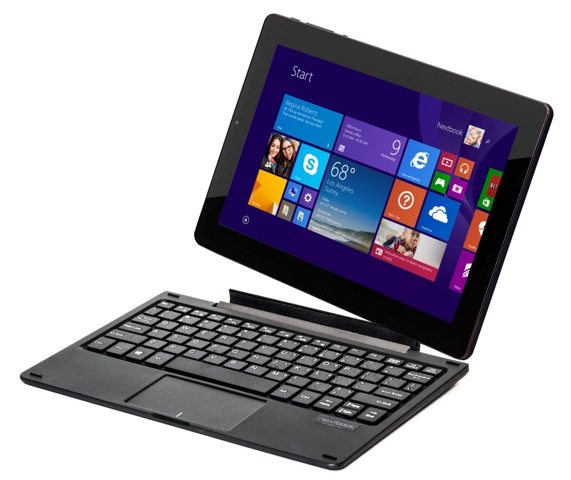 If you want things done quickly this year, you'll want to consider this as an option. I was really impressed with how FAST it works. Another bonus is that you can use it with the keyboard or detach it for "tablet time' without interfering with whatever awesome productive thing you were doing.
Now before you head off to organize the year ahead, I have a sweet chance for you to win your very own Nextbook 10.1″ Intel Quad Core 2-In-1 Detachable Windows 8.1 Tablet. Right here, right now.
Win It
PRIZE: One winner will receive a Nextbook 10.1" Intel Quad Core 2-In-1 Detachable Windows 8.1 Tablet (ARV $179.00)
-Giveaway is open to US Residents 18+
-Giveaway ends on 12/26/2015 at midnight EST
-Entries are only valid through the Giveaway Tools Form
-Comments do not count as entries
Tell me, what feature do you like best on the Nextbook 10.1?
How could it help you have a more productive 2015?