I am partnering with 1915TM Organic to share this sponsored post.
Sneaking in a quick meal that's balanced is always a challenge around here. Things are normally pretty chaotic because we run a business but, things have gotten even zanier. On top of trying to keep up with our daily to-do lists, with our new home, we have more on our plates. Between painting projects and little repairs, it's been absolutely non-stop. We like to pretend we can do it all, but something usually has to give when things get crazy.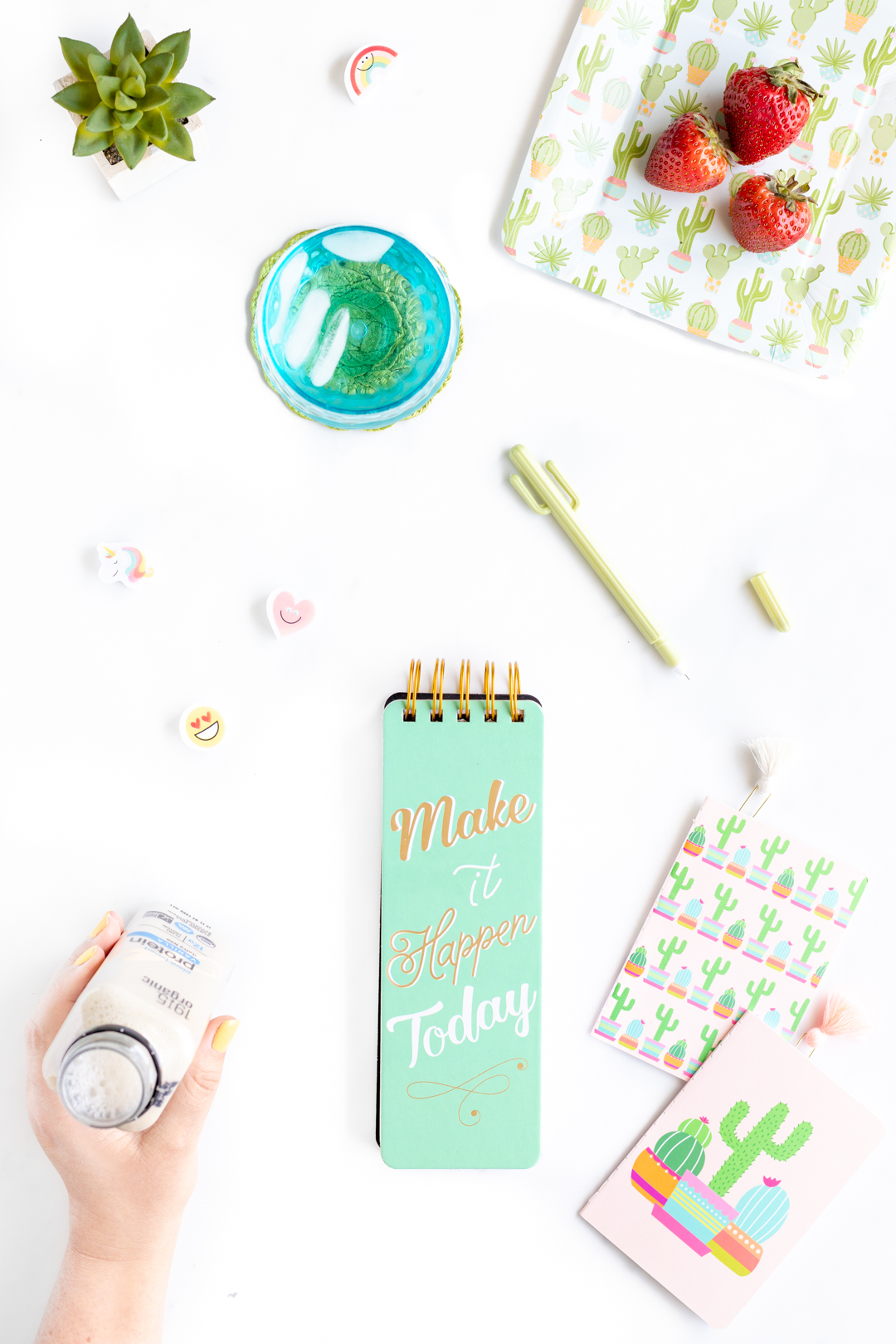 The area that usually gets put on the back burner, pun intended, is mealtime. Tapping into quick hacks is a must to keep things feeling normal and our tummies happy. Those days when I skip breakfast, I feel super lousy. It's definitely not ideal at all, especially when we're trying to be ultra-productive. For the past few months, I finally got back into the habit of making breakfast a priority again and it's definitely helping big time. I believe that starting the day with a balanced breakfast is the key to having a balanced day! During this extra busy time, we're definitely craving and demanding easy go-to solutions.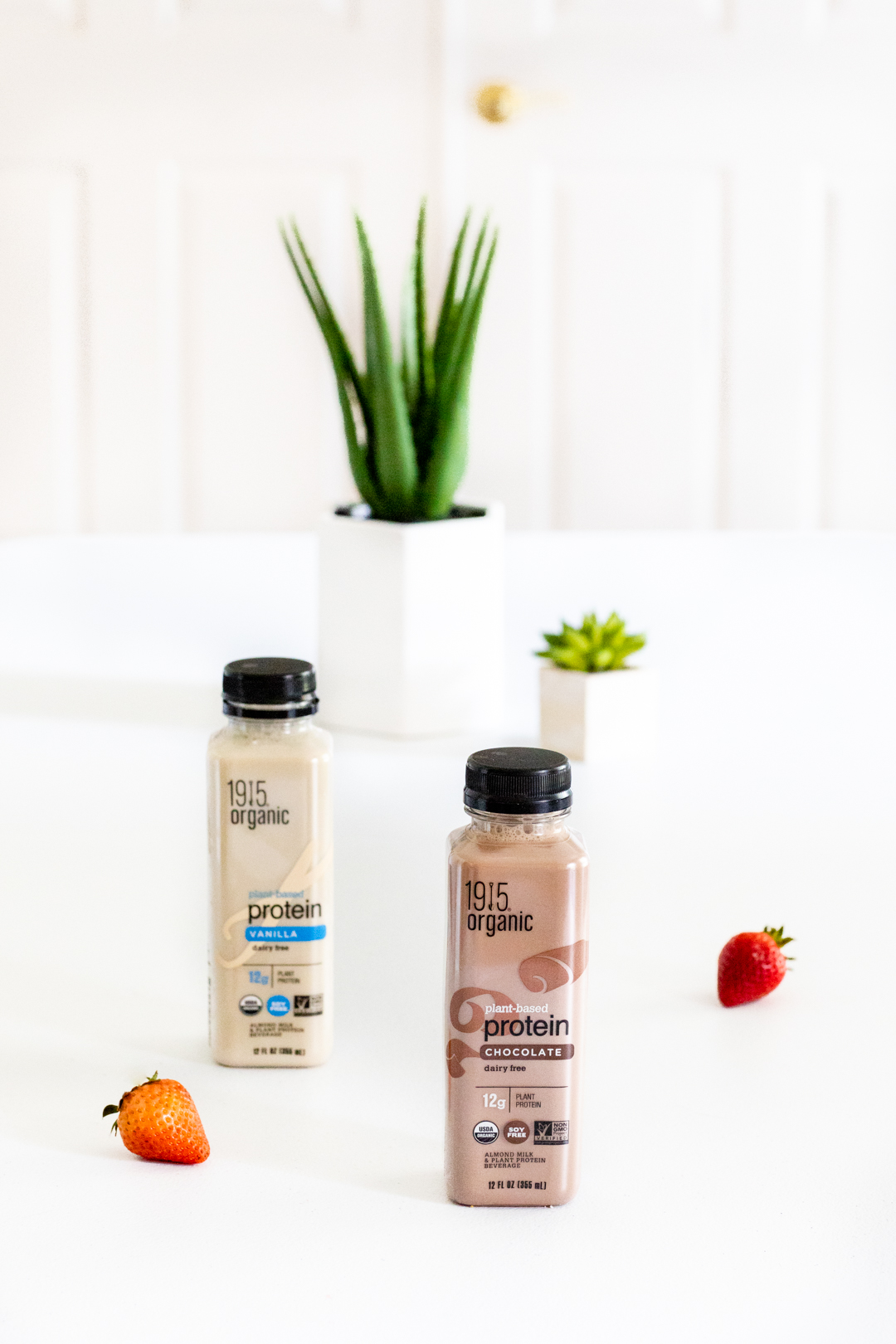 We just discovered 1915TM Organic Protein Beverages available right at Publix and I am happy to tell you more about how they're a great go-to option to stay stocked up on. Pair up with some fruit and it fuels me right up. You really can't get a more simple snack solution than this.  Keeping stocked up on just the right products is key to make it all happen, so let me tell you more about how 1915TM Organic Protein Beverage fits the bill for us. These beverages are an organic, vegan, plant-based, and dairy-free beverage which makes them extra unique compared to other options. Plus, it's available in chocolate, coffee and vanilla flavors. Yum! The coffee flavor definitely caught my eye first! Total coffee lover here! Each of these beverages has a whopping 12 g of protein, making it a perfect go-to with breakfast or even a quick no-fuss snack throughout the day. It's literally grab and go, so keeping our fridge stocked up with a beverage like this is a total no-brainer for us right now.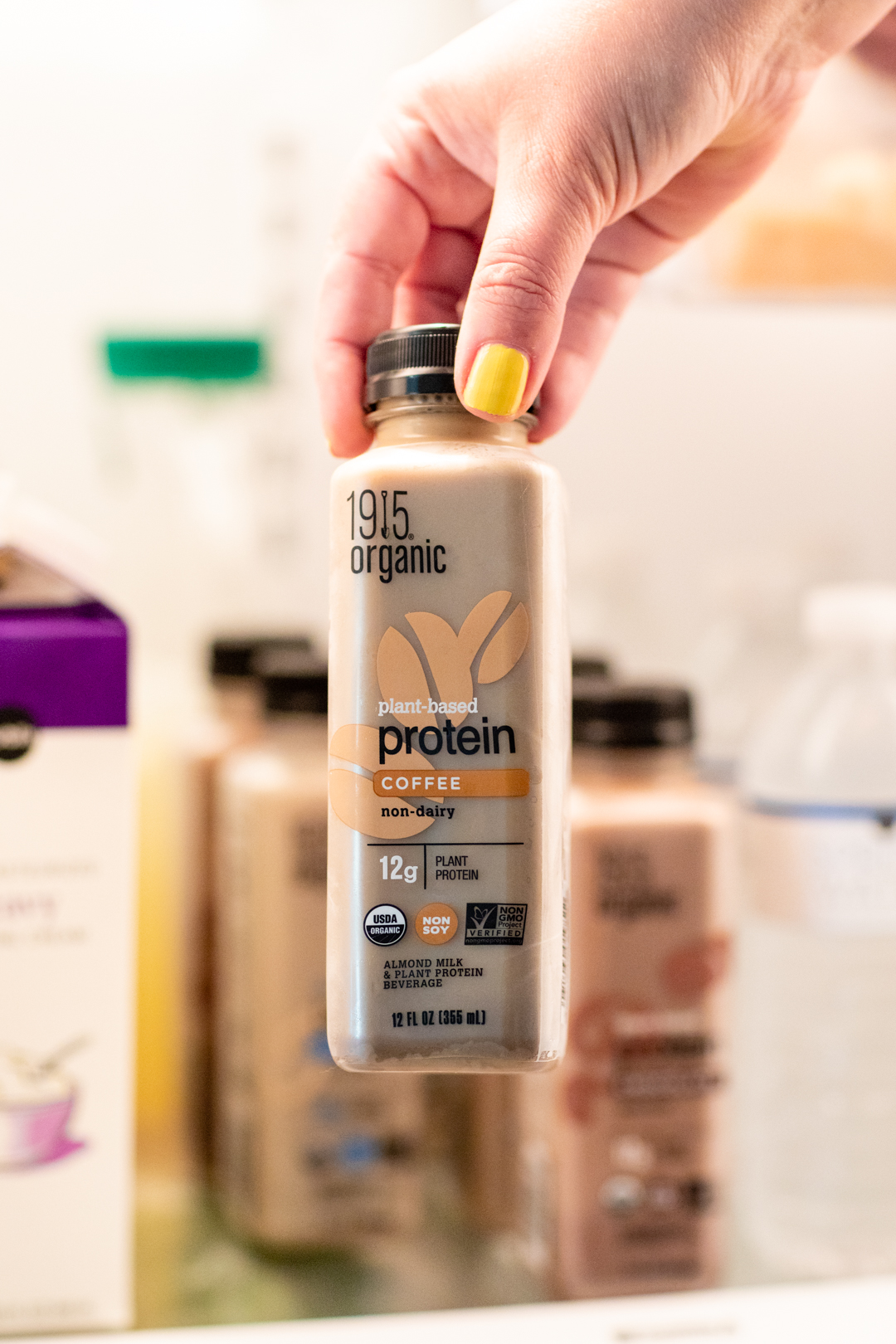 My husband has actually been drinking ready-made protein shakes for quite some time already, but the brand he was into started limiting their flavors. So, this was a great time to introduce him to an all new option with new flavors to try. He immediately gravitated towards the coffee flavor too. You could say it was love at first sip. Now that we're both on board with relying on protein based beverages, it's easy to be in sync in terms of what to eat. It's really helping us keep up during this hectic time in our lives. Now that eating balanced is easier, we can focus on adding activities like walking and spending more time outdoors to our routine. Wish us luck, friends!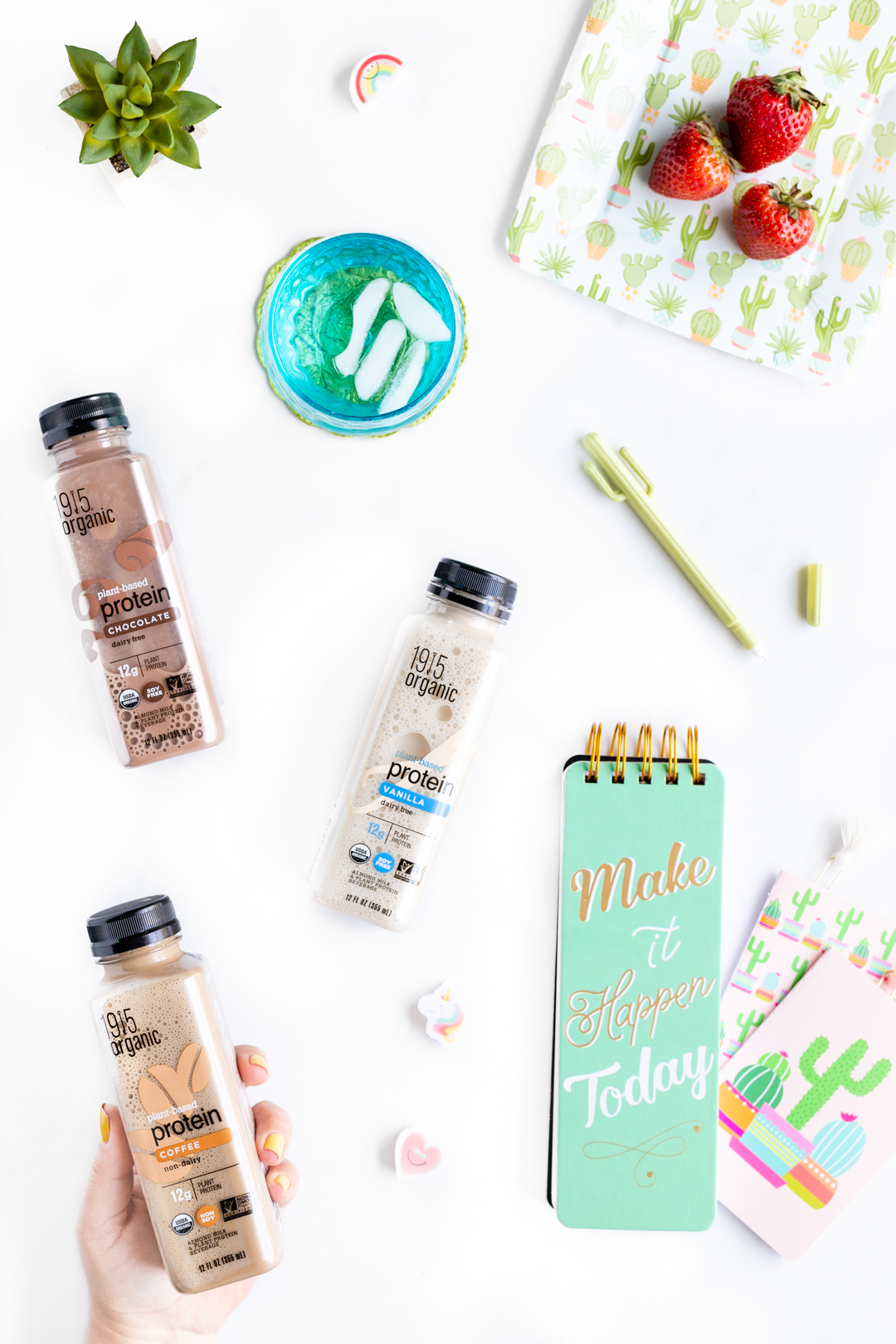 Tasty, simple and filling. It's really that easy to feel satisfied and kick start the day. Grab that much-needed extra burst of protein when you buy 1915TM Organic Protein beverages at your local Publix!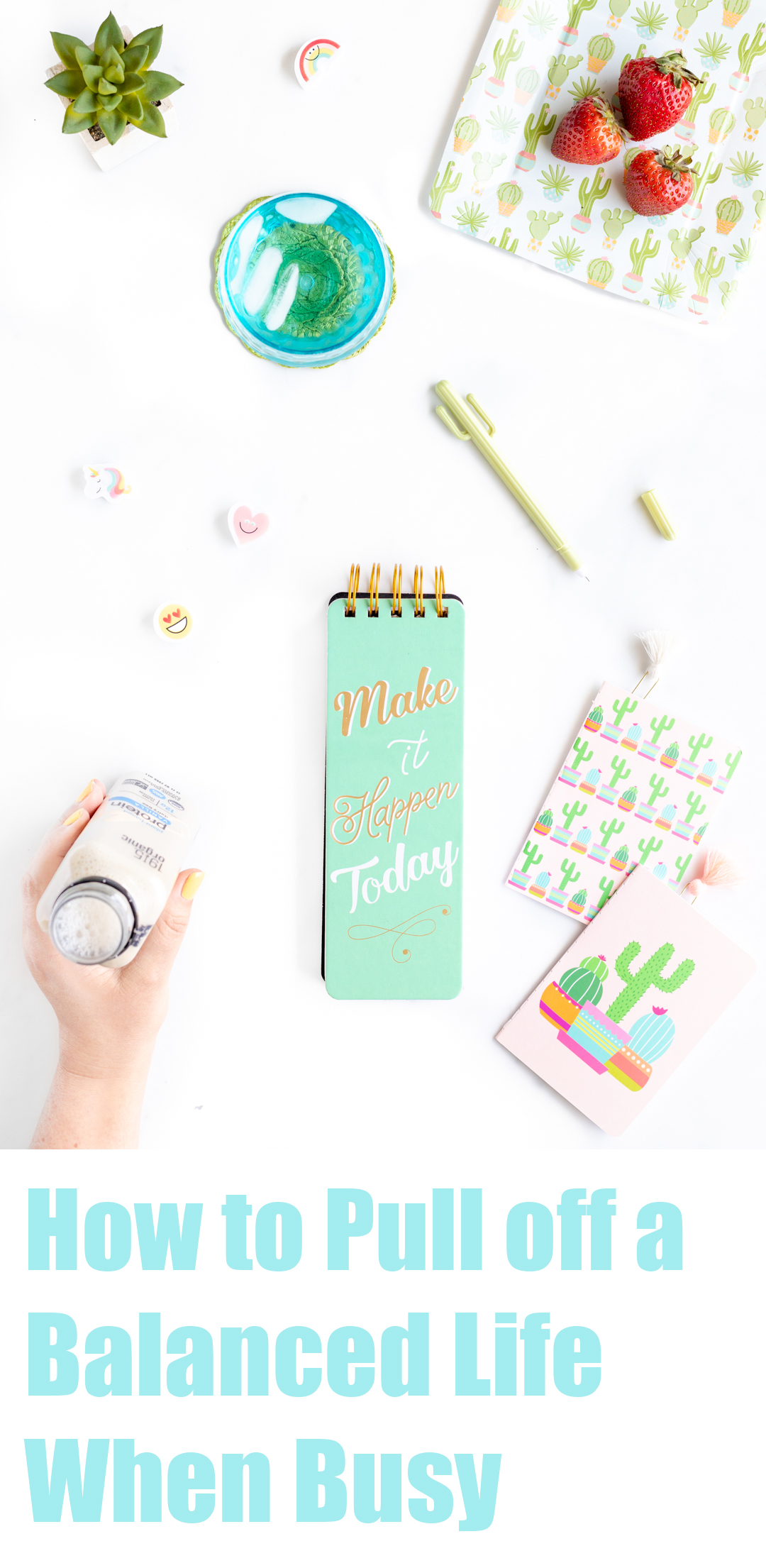 Best of all, it's a great time to stock your fridge with 1915TM Organic Protein beverages because you can save $1 on them now at Publix!
Have you spotted these yet? What are your tips to keep balanced when life is crazy busy? Share!