As much as I value time spent around the table each night, it's always a challenge to find time saving ideas that we'll all love. Finding the perfect shortcuts for dinner are a must and I've found another one for the recipe index. With simple ingredients and an amazing dinner shortcut this Zesty Beef Pasta Casserole comes together so easily. This is a sponsored post with Mirum about Marie Callender's dry mixes, available only at Walmart. All opinions are my own.

This was my first time spotting Marie Callender's dry mixes, it was refreshing to check out all of the delicious flavors. Basically, you choose your flavor and add fresh ingredients to make dinner in a flash. For this casserole, I used Marie Callender's Family Recipes Zesty Tomato flavor. By adding ground beef, canned tomatoes and water, you have yourself a tasty dish. To take it up a notch, I wanted to add a few more ingredients to make a simple casserole.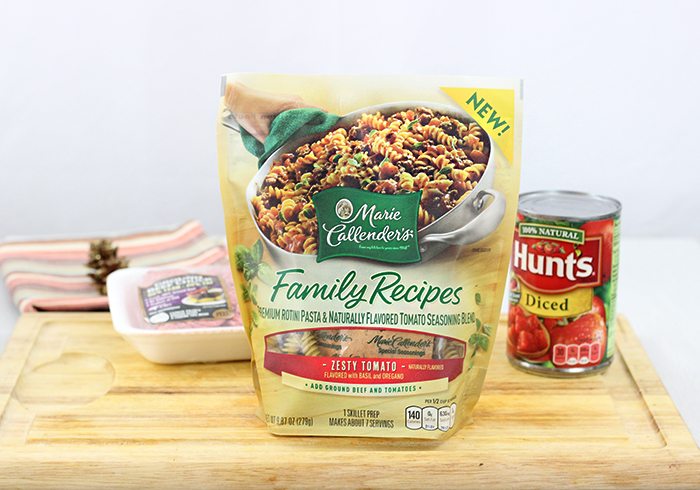 To make this Zesty Beef Casserole, I simply prepared Marie Callender's Family Recipes Zesty Tomato flavor according to the package directions on the stove top.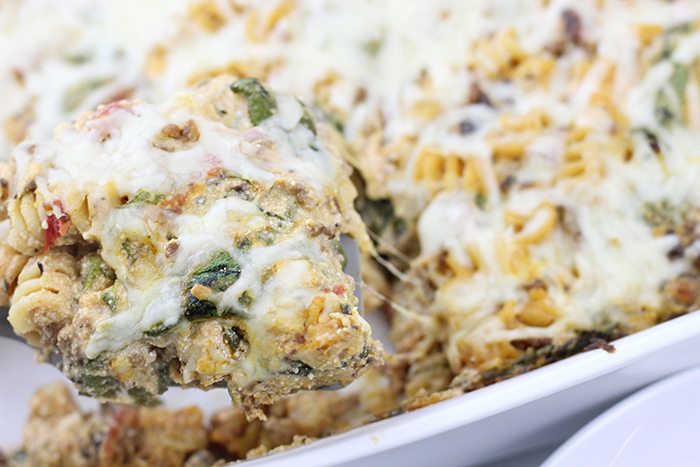 Then, I added a mixture of Ricotta cheese and egg to blend in as well as some shredded mozzarella cheese and fresh spinach.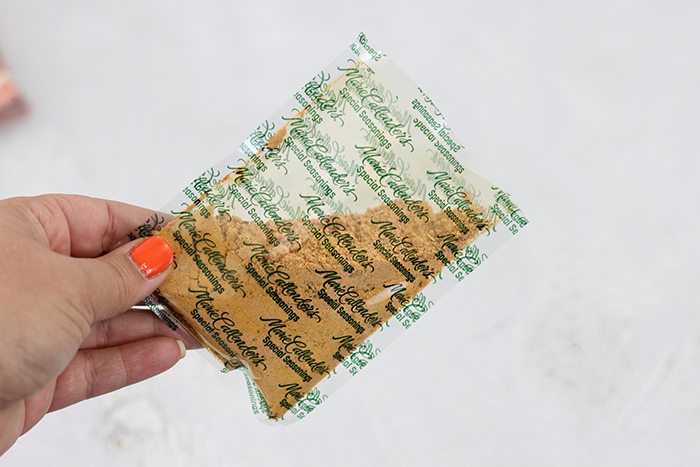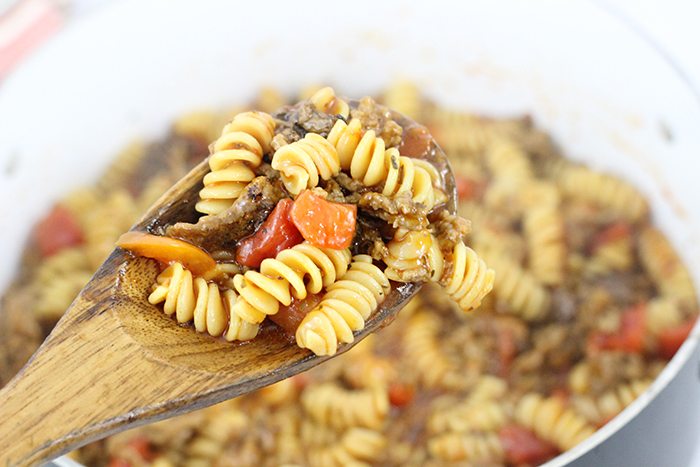 Finally, I transferred it to a baking dish for the oven and melted more cheese over top in the last minutes of cooking. That's it! So simple, but a great way to keep dinner fresh and exciting.
Zesty Beef Pasta Casserole Recipe
Over the last month, I did a lot more traveling than usual. It's been really nice to spend time with my family doing normal things like... cooking and enjoying dinner. This recipe is perfect for everyday family occasions.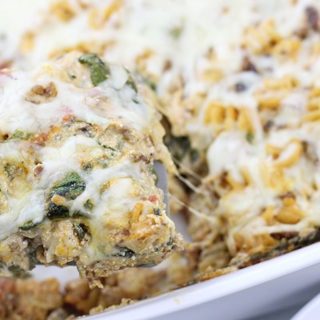 Zesty Beef Pasta Casserole
Ingredients
Marie Callender's Family Recipes Zesty Tomato, Dry Mix
1 lb of Lean Ground Beef, Cooked and Drained
1 14.5 oz Can of Hunt's Diced Tomatoes
3 Cups of Water
2 Cups Ricotta Cheese
1 Large Egg
2 Cups Shredded Mozzarella Cheese (Divided)
2 Cups Spinach
Instructions
Preheat the oven to 350°F. Prepare Marie Callender's Family Recipes Zesty Tomato according to package directions including the cooked and drained ground beef, diced tomatoes and water. Meanwhile mix ricotta cheese with egg and a dash of salt and pepper. When the pasta portion is done cooking, remove it from the heat. Stir in the ricotta mixture, 1 cup of mozzarella cheese and then the spinach. Transfer to a large casserole baking dish. Spread evenly and bake for 25 minutes. Remove from heat and top with remaining cup of mozzarella cheese and return to oven until melted, about 5-10 minutes. Remove from the oven, cool and serve.
Nutrition Information
Amount Per Serving
Calories

383
Total Fat

24g
Carbohydrates

7g
Protein

32g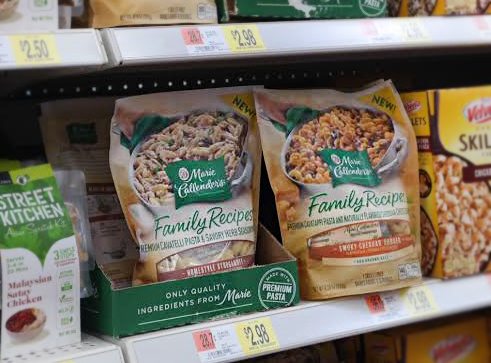 Next time you're at Walmart, make sure to check out the varieties of Marie Callender's Family Recipes. Try flavors like:
Homestyle Stroganoff

Smoky Cheddar Burger
Creamy Alfredo
Parmesan Garlic
Zesty Tomato
Find these dry mixes near boxed dinners and pasta sauces. Then, just look on the package to see what else you'll need and other ideas on how to discover a fresh take on dinner. You can get even more dinner inspiration by following Marie Callender's recipe board.
I added spinach to my recipe which made it extra tasty. Spinach is one of the easiest veggies to add to a recipe since it doesn't require any seperate elaborate cooking.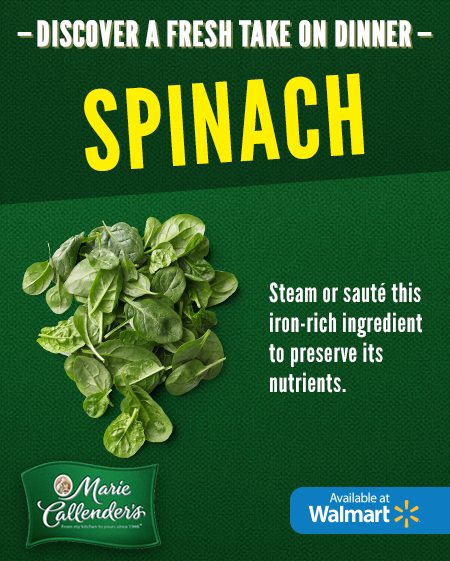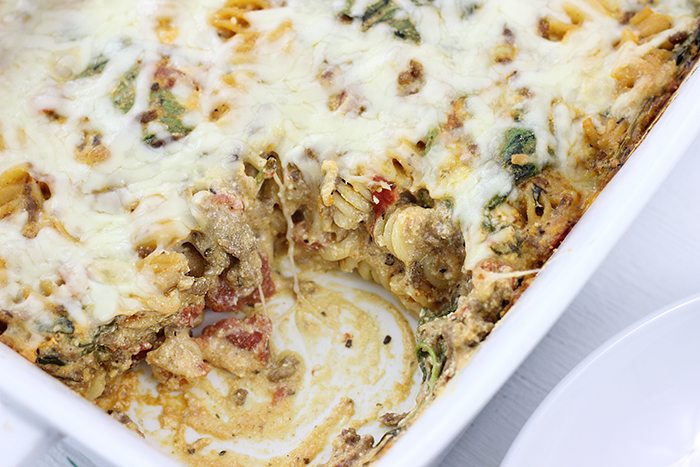 Enter the #MarieFreshTakeSweeps
Enter to win sweet prizes in this $4000 sweepstakes. There will be 8 winners!
PRIZES: (8): A $500 Walmart Gift Card
Enter in the form below, sweepstakes ends on November 22, 2016. Good luck!
Marie Callender's Discover a Fresh Take on Dinner Sweepstakes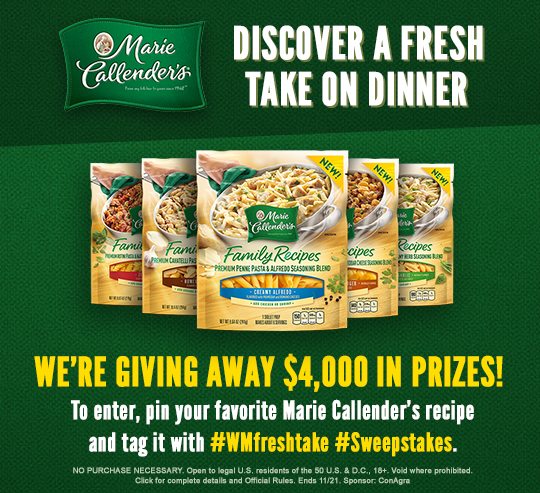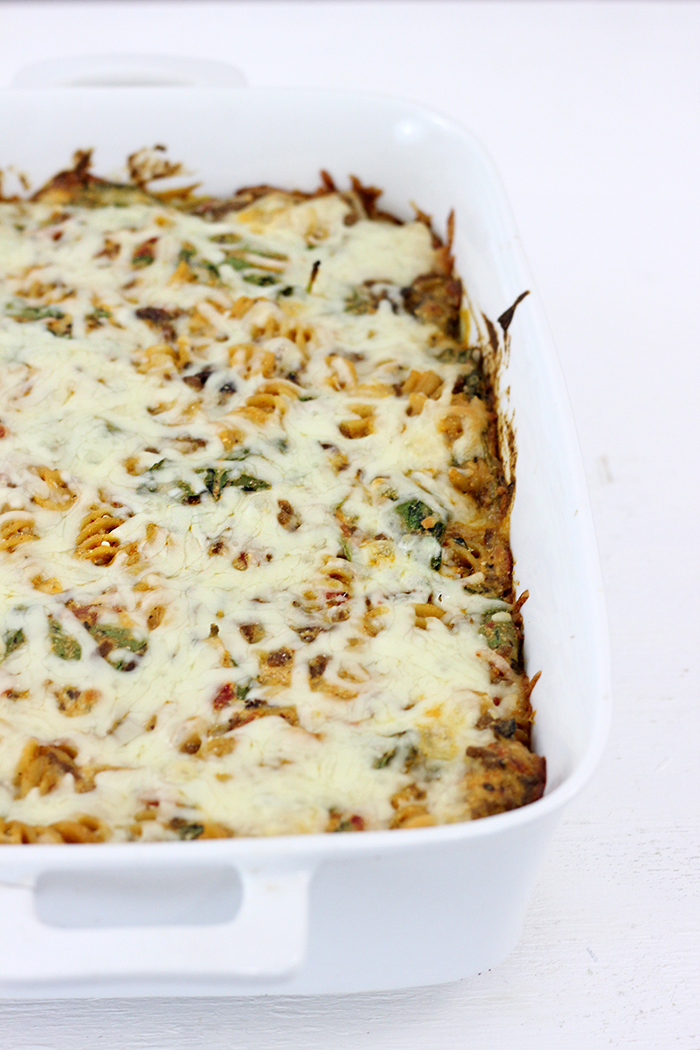 Have you spotted these Marie Callender's Family Recipe mixes yet?